'Branle' playing cards inspired by a 12th-century dance, produced by Noir Arts, USA, 2015.
Peter Burnett • 01 December 2023, 10:24
French navigators and explorers on a promotional pack for the C.M.C.R shipping company.
Roddy Somerville • 30 November 2023, 13:44
Umbrella Academy playing cards created by Gerard Way and Gabriel Bá, USA, 2019.
Peter Burnett • 29 November 2023, 11:22
Characters from the 2007 film Shrek the Third, a DreamWorks Animation production.
Roddy Somerville • 28 November 2023, 12:03
Mardi Gras playing cards illustrated by Dave Edgerly, USA, 2015
Peter Burnett • 27 November 2023, 11:32
Pack featuring six images from the Disney film of the same name, on cards made for Eastern Europe.
Roddy Somerville • 28 November 2023, 18:56
---
---
Playing cards arrived in Europe the late 14th century and rapidly became a part of popular culture. Antique playing cards are like a visit to the local museum and evoke images of past eras and ways of life and also demonstrate archaic technology or production methods. So what do the oldest surviving playing cards look like?
---
---
Design
Caricatures
Abstract
Cartoon
Celtic
Deco
Jugendstil
Renaissance
Rococo
Surrealism
The playing card calls for artistic treatment and although the constrained size imposes some limitations there is an almost bewildering wealth and variety of designs in playing cards and their tuck boxes. The serious player requires design to be unobtrusive so that aesthetic considerations remain in the background. However, with modern manufacturing technology more eye-catching designs are becoming popular as gifts, collectibles and for their attractive appearance.
---
---
The art of interpreting divine omens - augury or reading karma - has since ancient times been integral to political, civic and religious life.

More recently, Cartomancy and modern esoteric tarot packs have been produced in a wide variety of conceptions and involve use of imagination and intuition to assess one's thoughts and feelings from the view point of the symbolic images and numbers. It is possible for an object to be construed as a game in one context, and as something other than a game in a different context.

Tarot, originally a 15th century card game, has evolved into a popular system of personal mysticism, self-exploration and spirituality Learn more about tarot►
---
---
The games we play mirror the world we live in, like popular art. There was a time when friends and family played indoor games by the fireside and enjoyed countless hours of pleasure and amusement. Children don't play card games so much because they prefer computer games, the ultimate excitement. Antique and vintage card games offer documentary evidence, as well as nostalgic memories, of the social interaction, fashions and stereotypes of bygone days and are a study in social anthropology.
French card games are mostly Jeux des Sept Familles. German games are often pleasing on the eye, and they seem to favour quartet games. USA love quartets of world worthies like authors, painters, composers. Games are not simply an escape from the real world, they are also educational and provide a place to process what it all means.
---
The Big Picture
Playing cards have a universal appeal and are a reflection of human culture.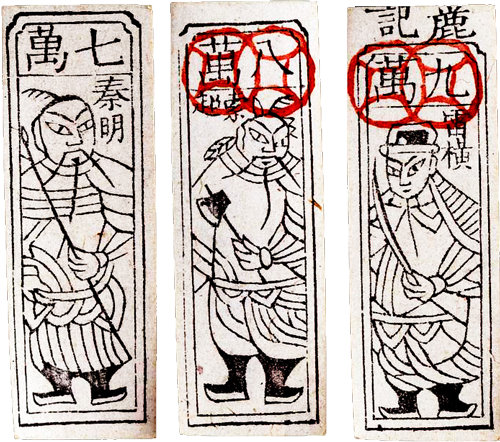 Playing cards are a part of almost every culture and society around the world. These small, rectangular pieces of paper have been a source of entertainment for generations and are still enjoyed by people of all ages today. Whether it's a simple game of solitaire, a high-stakes game of poker, or a magic trick that delights, there's something about playing cards that captures the imagination and inspires creativity. As Delef Hoffmann once said "whether we consider cards as mere merchandise or as the bond which unites people with one another, just think of what we would be if we had no cards! How boring and unsociable our lives would be without this invention!"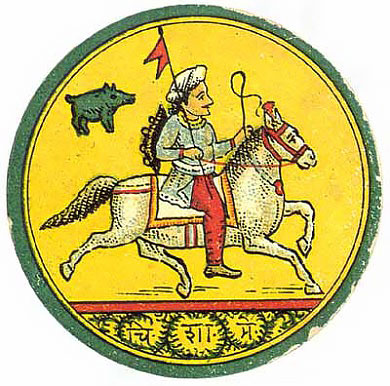 The origin of cards can be traced back to China, where they were first used as early as the 9th century. From there, the cards travelled across Asia and the Middle East, and finally found their way to Europe in the 14th century.
Since then, playing cards have been used for a wide range of purposes, including fortune-telling and even propaganda. But the most significant impact they have had on humanity is through their use in games, which have brought people together for centuries.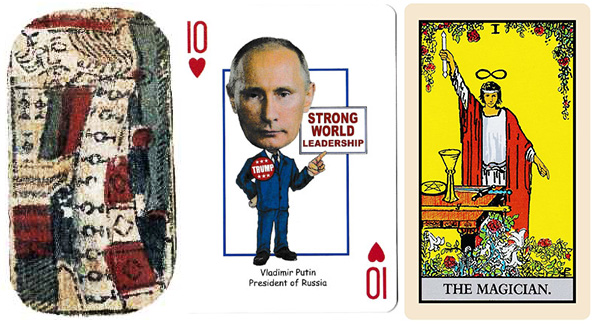 While playing cards have brought people together for fun and play, they have also been a source of disruption in the form of gambling. For many, gambling has become an addiction, leading to financial ruin and even anti-social problems.
The artistic value of cards cannot be overlooked, with their intricate details and unique designs of each card reflecting the creativity and ingenuity of artists. Playing cards are a reflection of our society, with each country and region having its unique designs and styles. As Sylvia Mann put it "there are fashions in cards, and these fashions very often reflect the history of the times". From the bold and colourful designs of India to the intricate and detailed patterns of Russia, playing cards are a testament to the creativity and diversity of the human experience.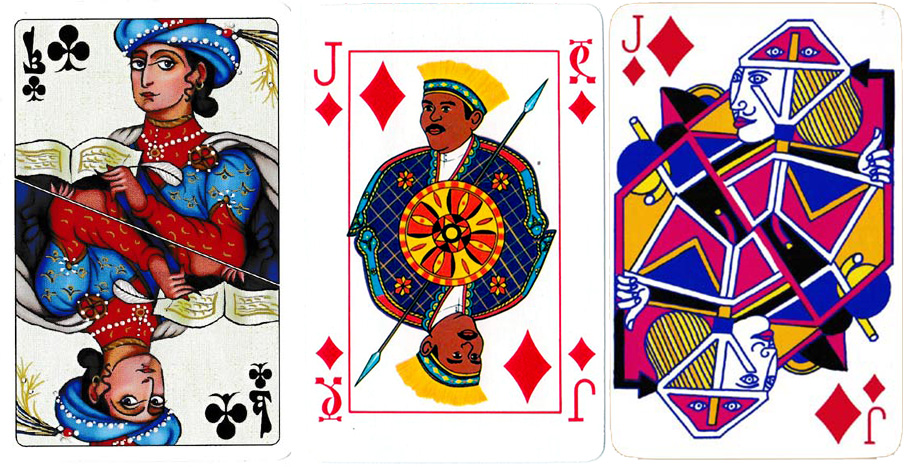 Playing cards are an enduring symbol of human connection and creativity, transcending language, borders and cultures. Through the power of games, they have brought people together for centuries, creating shared experiences that have fostered friendships, learning and social bonds. While their role in gambling has been disruptive, their stunning artistic designs elevate them to works of art, worthy of appreciation and admiration. Playing cards are a testament to the power of human creativity and a reflection of the rich cultural tapestry of our world.
References
The Playing Card, Delef Hoffmann, 1972
Collecting Playing Cards, Sylvia Mann, 1966
Contribute to the World of Playing Cards
We are searching for fresh voices to collaborate with and contribute to the growth of the World of Playing Cards.
If you have an interesting perspective, idea, theory, opinion, observation, or how-to guide related to playing cards that you'd like to share, then fill in the form below.
We are currently in search of:
Reviews of card decks
Reviews of literature related to playing cards
Previews of upcoming playing card projects
Interviews with designers
Academic articles
Research-based articles
Additionally, you can:
Advertise a list of items for sale
Create your own playing card blog
or just share your personal collection
It is important that the article you submit be entirely original content. Every article published will include an "About the Author" section with a link to your website, an avatar photo and a one-sentence bio.
How to Contribute?
Fill in the form below and we will get back to you.
About the World of Playing Cards
Our aim is to increase awareness and appreciation of the cultural and historical significance of playing cards.

The World of Playing Cards was established in 1996 as a place where you can learn about playing cards, their history, design and manufacture, and see cards from around the world.
They reflect the traditions of many countries. They vary widely in size, style, shape, artistry, usage and many other purposes in education, marketing or even for fortune telling. There is a fascination in playing card design: the neat symmetries and quirky symbols. The composition of the pack - court cards, suits, pips - provides endless scope of play.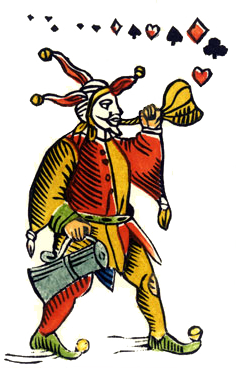 They are recognised everywhere around the world - we rarely question their origins.
Since their invention, cards have lost none of their popularity. Playing cards have a long history and it's in the art that the richness of playing cards is to be discovered.
Simon & Adam
We humbly ask for your help
We're a team of two that depends on donations to ensure the site remains online and thriving.
We intentionally keep the site ad-free. Whilst revenue generated from advertisements could give us the resources to improve the website, on the other hand, advertising may be at odds with our mission and our aims to educate. By their very nature ads are biassed content intended to influence people.
The amount you donate is up to you and we are grateful that so many people find value in the World of Playing Cards and want to sustain its future.