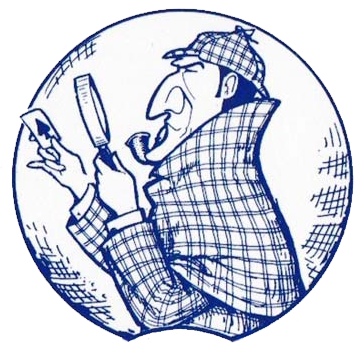 W
elcome to the World of Playing Cards community! Here we celebrate the cultural heritage and
history
of playing cards, and the many ways in which they bring people together. Playing cards have been shared and enjoyed for centuries for everything from
games
and
gambling
to
fortune-telling
,
magic and conjuring
. Today they continue to be a popular and
educational
pastime for people of all ages and backgrounds.
We invite you to explore this exciting and vibrant aspect of our social history with us and see how things have changed over the years. Whatever your interest in cards, you'll find something interesting here. If you wish to make a contribution just get in touch►
---
Playing cards arrived in Europe the late 14th century and rapidly became a part of popular culture. Antique playing cards are like a visit to the local museum and evoke images of past eras and ways of life and also demonstrate archaic technology or production methods. So what do the oldest surviving playing cards look like?
---
---
This is a presentation in a more straightforward fashion of the work done by Paul Bostock and me in our book of the same name.
This is a personal account of some of my experiences collecting playing cards.
A presentation of the main characteristics of the wood-block courts of the heart suit.
There is a very interesting collection of playing cards held at the Strangers' Hall Museum in Norwich.
---
Belisha, published by Castell Brothers Ltd (Pepys Games) in 1937, was produced with a desire to make a helpful contribution to the national Safety First campaign.
The earliest Ace of Spades had the Centre Street address and the Jolly Joker was used until the "Tally-Ho" Joker was introduced in the early 1900s. The brand has seen only minor variations over the years.
The deck was made to honour Conrad V. Dykeman as Imperial Potentate of the Kismet Temple of the Ancient Arab Order of the Nobles of the Mystic Shrine, a spin off of the Free and Accepted Masons.
---
Argentina has produced a series of anonymous decks, both Spanish-suited and Anglo-American type and children's games.
'Bosco' Playing Cards manufactured by A.S.S. for the Estanco de Naipes del Peru, 1930s.
---
Suntory Akadama Honey Wine playing cards manufactured by Nintendo, Japan, c.1970.
Deck made in China in c.2010 advertising the Chinese brew "Lucky Beer, the enlightened beer"
Maxi Puke 201 Circus Poker brand produced by Wenyu Paper Products, Shanghai.
---
Explore Collecting Themes
Closely following the development of visual advertising in general, such as on labels, packaging and posters, advertising playing cards are used in pubs and cafés and are a popular publicity item. Some packs are widely distributed, others are more exclusive. In some cases single cards are collected from inside the advertised product to complete a full set.
---
---
Design
Caricatures
Abstract
Cartoon
Celtic
Deco
Jugendstil
Renaissance
Rococo
Surrealism
The playing card calls for artistic treatment and although the constrained size imposes some limitations there is an almost bewildering wealth and variety of designs in playing cards and their tuck boxes. The serious player requires design to be unobtrusive so that aesthetic considerations remain in the background. However, with modern manufacturing technology more eye-catching designs are becoming popular as gifts, collectibles and for their attractive appearance.
---
Bicycle Emotions playing cards with custom emotions on the courts to help you bluff at cards, 2013.
---
Games
Childhood
Currency
Educational
Happy Families
Jaques
Faulkner
Quartet
Snap
Spelling
The games we play mirror the world we live in, like popular art. There was a time when friends and family played indoor games by the fireside and enjoyed countless hours of pleasure and amusement. Children don't play card games so much because they prefer computer games, the ultimate excitement. Antique and vintage card games offer documentary evidence, as well as nostalgic memories, of the social interaction, fashions and stereotypes of bygone days and are a study in social anthropology.
French card games are mostly Jeux des Sept Familles. German games are often pleasing on the eye, and they seem to favour quartet games. USA love quartets of world worthies like authors, painters, composers. Games are not simply an escape from the real world, they are also educational and provide a place to process what it all means.
---
---
The art of interpreting divine omens - augury or reading karma - have since ancient times been integral to political, civic and religious life.

More recently, Cartomancy and modern esoteric tarot packs have been produced in a wide variety of conceptions and involve use of imagination and intuition to assess one's thoughts and feelings from the view point of the symbolic images and numbers. It is possible for an object to be construed as a game in one context, and as something other than a game in a different context.

Tarot, originally a 15th century card game, has evolved into a popular system of personal mysticism, self-exploration and spirituality more►
---
---
The best-known fantasies with playing cards are the 'Transformation' cards. Hand-drawing 'transformations' onto a pack of ordinary playing cards, with the suit symbols forming part of the overall composition, became a popular pastime 200 years ago and a test of skill in drawing. A great deal of ingenuity is required in their design. The earliest printed sets were published at the start of the 19th century, often published in the form of an almanac or sometimes known as 'metastasis', and these became a fashionable and entertaining novelty.

In the strict sense of the word 'Transformation' the pips should be in their standard positions and form part of, or fit into, the overll image portrayed on the card.
---
In 1804, J.C. Cotta, a publisher and bookseller in Tübingen, Germany, produced the first set of transformation cards that was published as an actual deck of playing cards.
Mermaid Queen playing cards, from a series of four decks designed by John Littleboy, 2008
Renaissance Playing Cards by Maxim Hurwicz, showing 54 different drawings spanning the years 1066 to 1400.
---