Bertrand Domec, 1904-1970
Bertrand Domec was an importer of playing cards into Argentina. The business was first established in around 1904 as successors to Pedro Desparbez, with the first address as Buen Orden 263, which was renamed later to Bernardo de Irigoyen 263, Bs. As. following a government decision to commemorate patriotic heroes in street names.
Domec was the exclusive agent of The New York Consolidated Card Company, U.S.A. and imported brands such as "Squeezers", "Bee-92" and "Congress" into Argentina Domec also imported cards from Spain, mainly by Sebastian Comas y Ricart.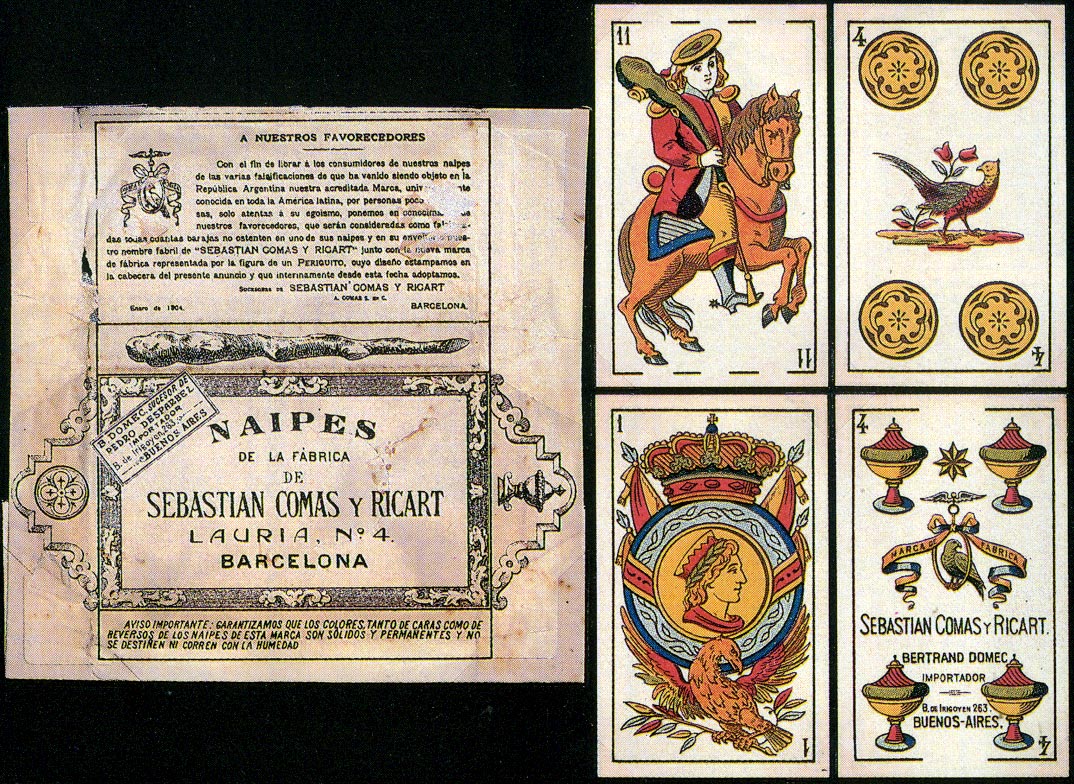 Over the years the name of the company, the address and other details changed until sometime in the 1970s the company was superseded by Joker S.A. who are still in business today. The succession is roughly as follows:
---
See Complete list of Importers►
Member since February 01, 1996
View Articles
Curator and editor of the World of Playing Cards since 1996. He is a former committee member of the IPCS and was graphics editor of The Playing-Card journal for many years. He has lived at various times in Chile, England and Wales and is currently living in Extremadura, Spain. Simon's first limited edition pack of playing cards was a replica of a seventeenth century traditional English pack, which he produced from woodblocks and stencils.