Published August 23, 1999
Updated May 08, 2022
E. Flaiban - Paisanito S.R.L.
E. Flaiban - Paisanito, Buenos Aires c.1953.
In 1952 E. Flaiban S.R.L. became E. Flaiban S.A. with a new address at Rio Limay 1527-29. At that time Paisanito S.R.L. was set up as a separate company at the new address, but was re-merged with the parent firm shortly afterwards in 1953. During this short period all Flaiban's playing card brands were produced under the Paisanito S.R.L. name which can be confirmed on the aces of spades and hearts, or the four of cups (in Spanish-suited decks), jokers or tax bands. However, various discrepancies and exceptions can be found on boxes, wrappers or even aces as existing stocks were used before new ones were printed.
Tax Bands

"Galgo" brand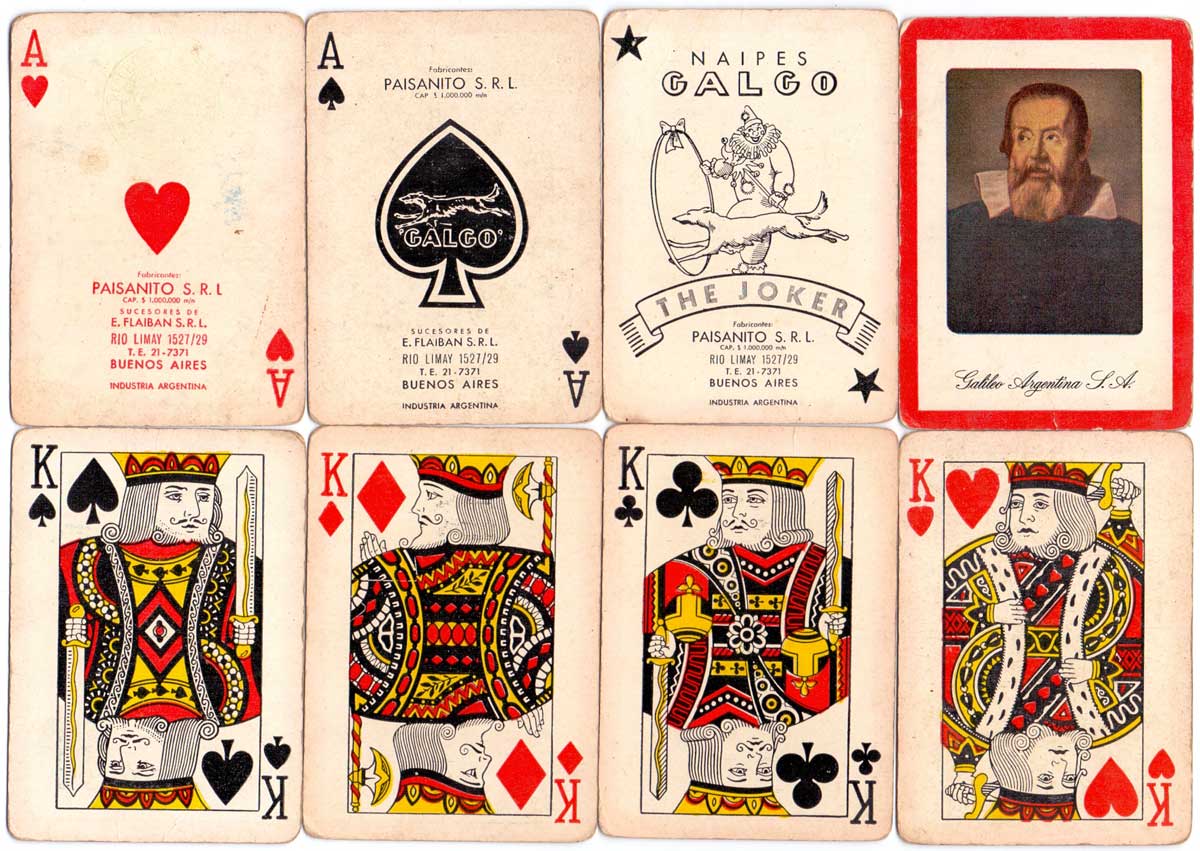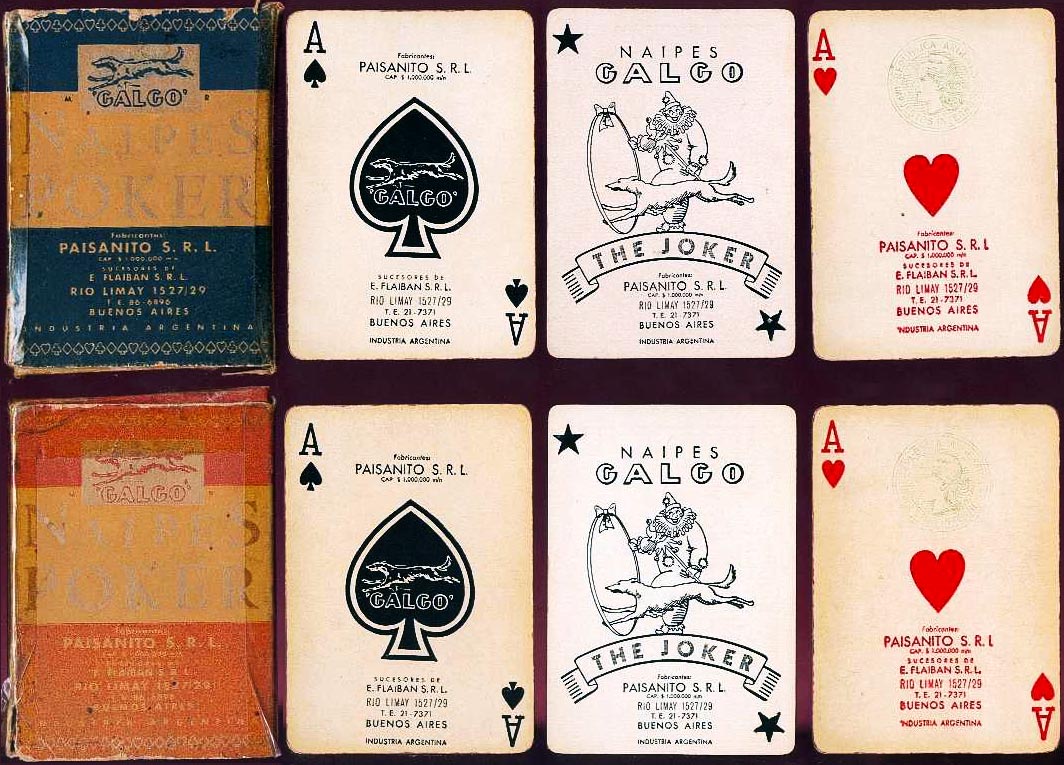 "Tela de Araña" brand
Poker Tela de Araña manufactured by Flaiban during the Paisanito S.R.L. period in c.1952-53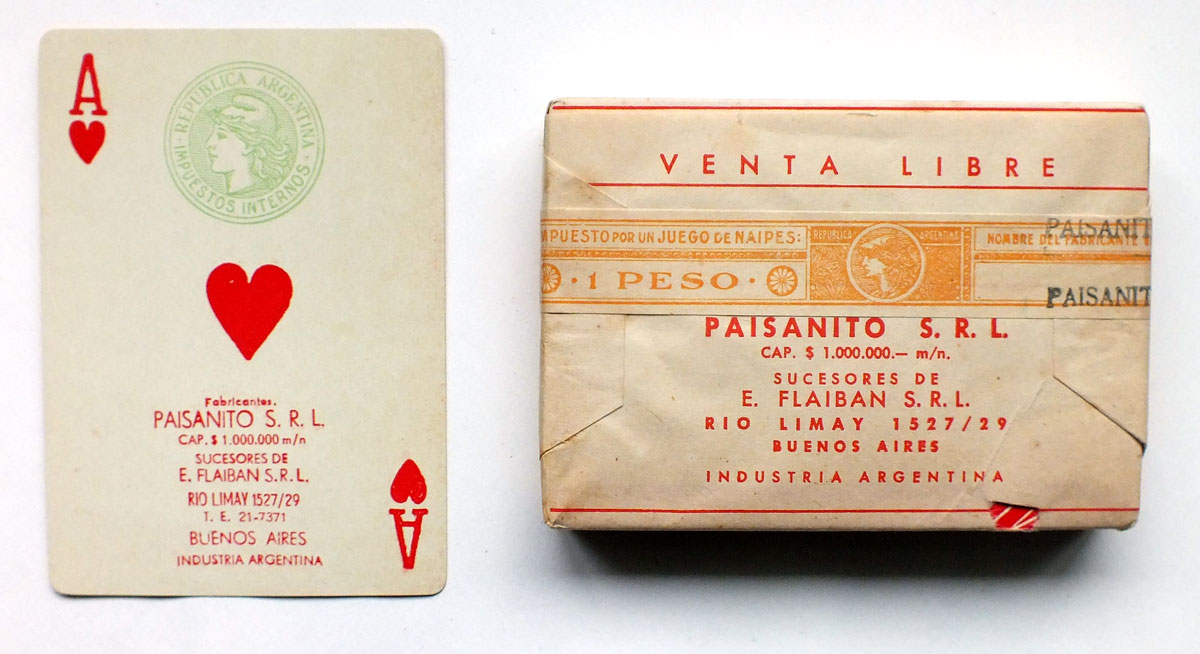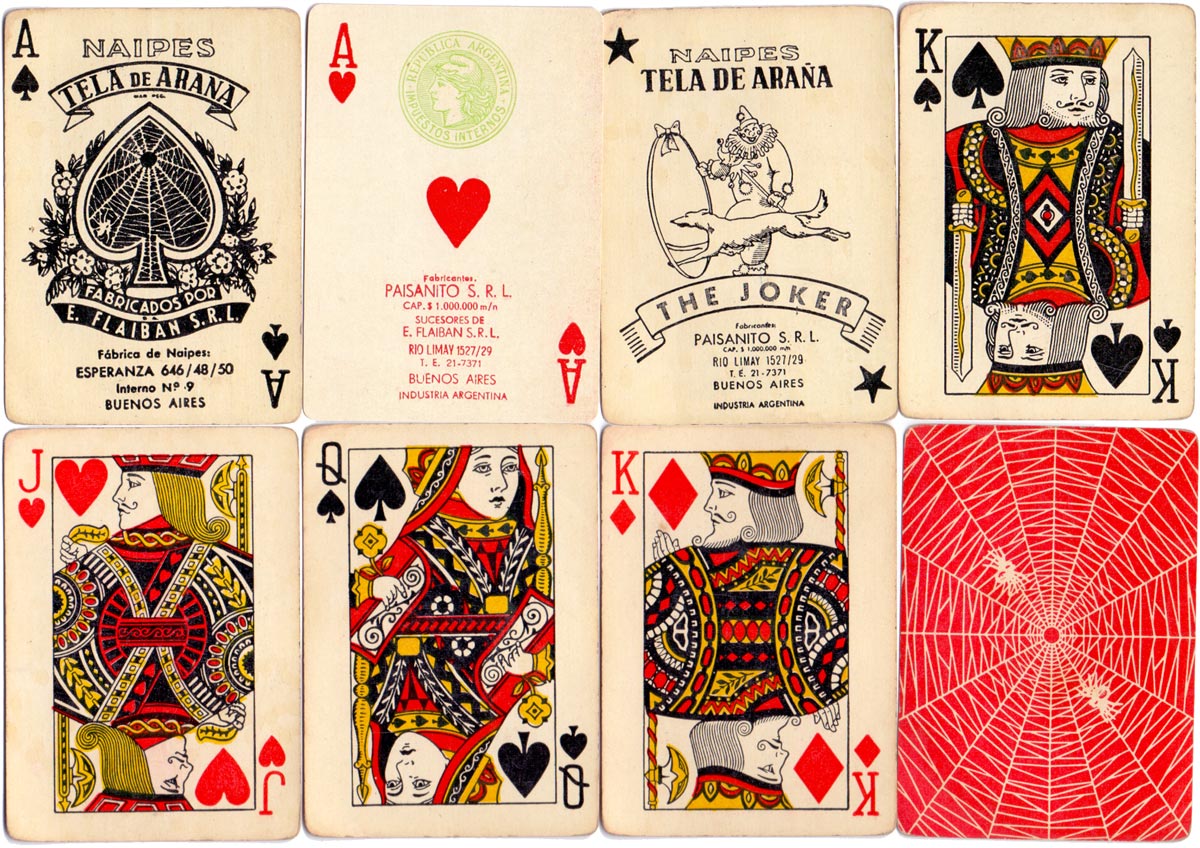 "Paisanito" brand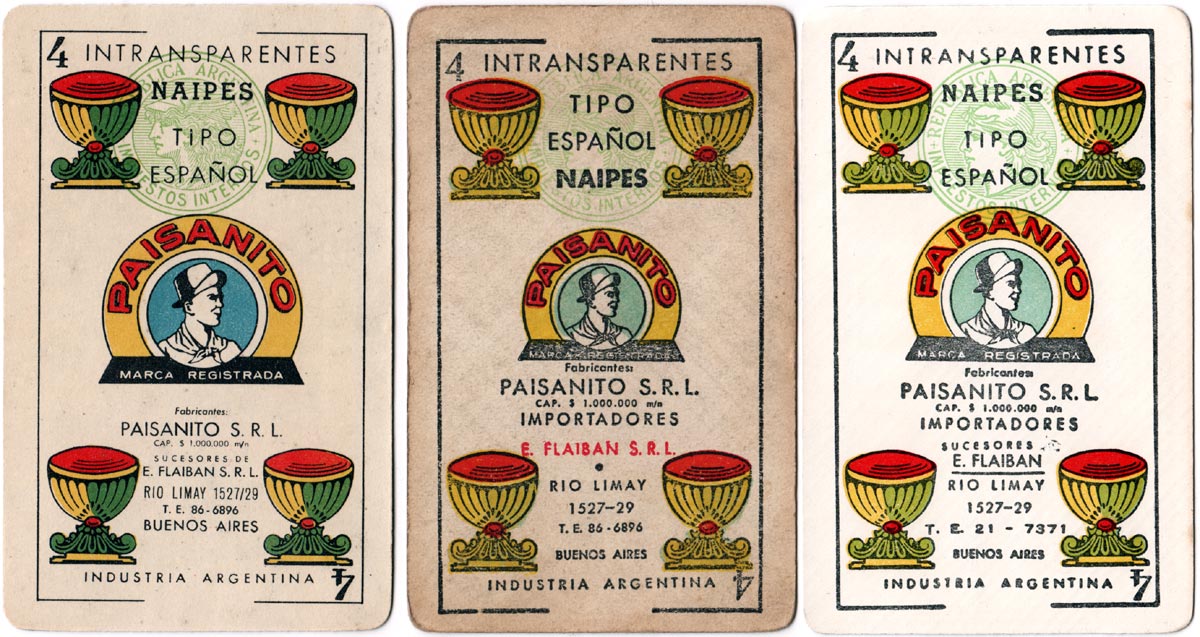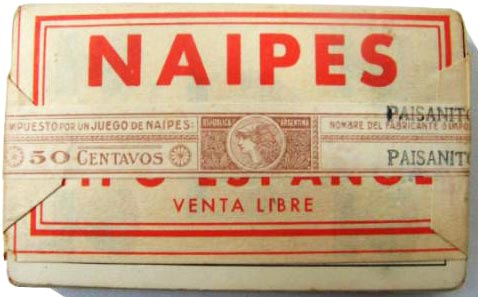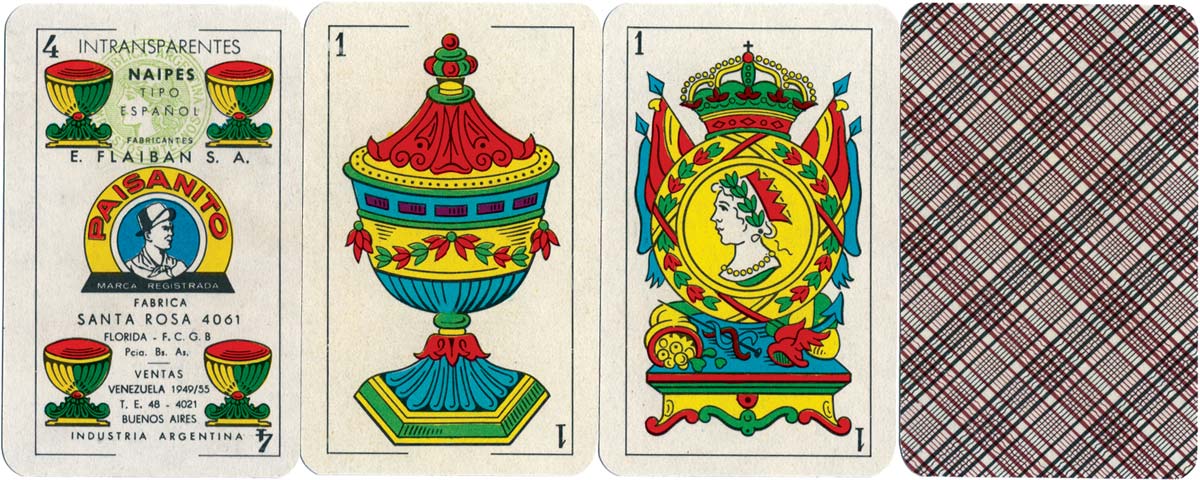 After Flaiban S.A. closed down in 1970 the Paisanito brand was acquired by Justo Rodero e Hijos, S.A.
Member since February 01, 1996
View Articles
Curator and editor of the World of Playing Cards since 1996.