J. M. Gandarillas, Buenos Aires, c.1815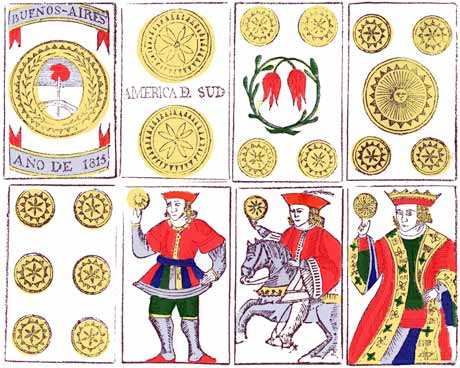 Manuel José Gandarillas
The illustration below shows a sheet (uncoloured and anonymous) of playing cards believed to have been designed in 1815 by the Chilean immigrant Manuel José Gandarillas in Buenos Aires and published the following year. The style of the cards closely follows the Spanish "National" pattern, but with local symbolism added to several cards, e.g. the flower on the four of coins is Argentina's national flower, 'flor del seibo'.
Close examination of the drawings in Gandarillas' pack shows that although he was closely following the typical Spanish "National" pack of the day, or even that of a few decades earlier, nevertheless, some idiosyncrasies or deviations can be identified in the designs.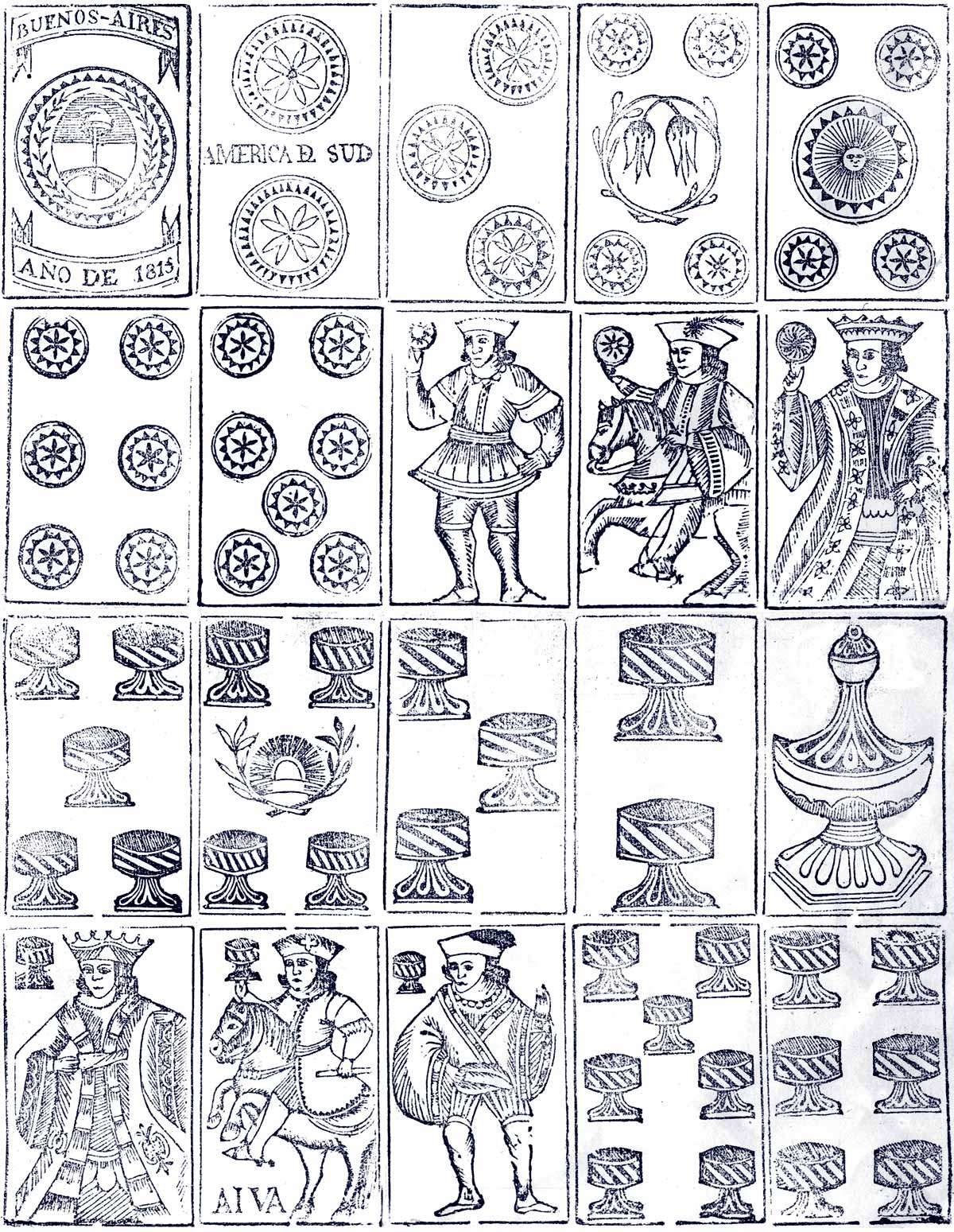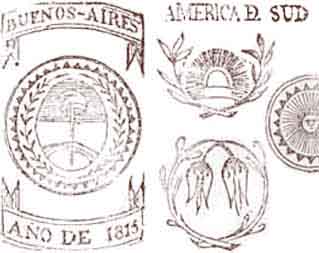 The ace of coins features the Argentinean coat-of-arms, which had been ratified at the Constitutional General Assembly in 1813. In 1815 Buenos Aires was only a province of the River Plate region, occasionally spelt "Buenos Ayres", (and hyphenated in our example). It did not become the capital city of the Republic of Argentina until 1882.
The laurel wreath on the four of cups symbolises liberty and The Independence (from Spanish government) is represented by the rising sun. The two of coins bears the words "America del Sud": at this time there was a movement for a South American Republic (República de Sud América), involving national heroes such as Simón Bolivar and General San Martín. The final outcome was the diverse collection of individual countries existing today. The sun shown on the five of coins is the sun found on the Argentinean national flag.