Published January 14, 2012
•
Updated July 15, 2022
Gráfica 2001
Gráfica 2001 (Naipes 'La Española'), successors to Naipes Vigor founded in 1945.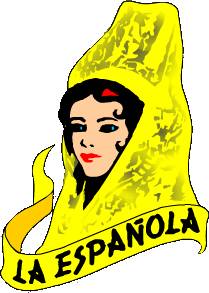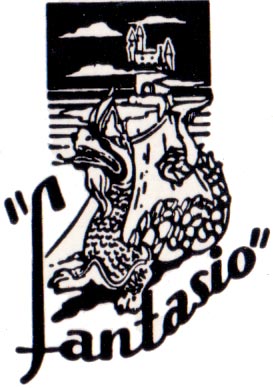 Naipes 'La Española' successors to Naipes Vigor operating since 1945
Naipes La Española - Gráfica 2001 is owned today by the original Naipes Vigor founder's son. Located in the district of San Martín, Buenos Aires, it is now one of Argentina's leading playing card manufacturers, exporting to several other South American countries. They also hold the licence for Cromy card games.
Updated versions of original brands (La Española, Barcelonesa, Fantasio) are still being produced. Both classic Spanish-suited packs ('Español Classic' and 'Barcelonesa') and digitally re-drawn designs ('La Española 2000'), as well as 'Naipes El Taita', 'Naipes Fantasio', 'Naipes Aparcero', 'La Italiana' (an Italian-style pack based on the Napolitan pattern) and other games are all available in several sizes (standard, round, small and pocket sizes), printed on single-thickness or three-ply card and finished with ultra-violet, silicone-based varnish on both sides for perfect sliding. Plastic or cardboard cases see more →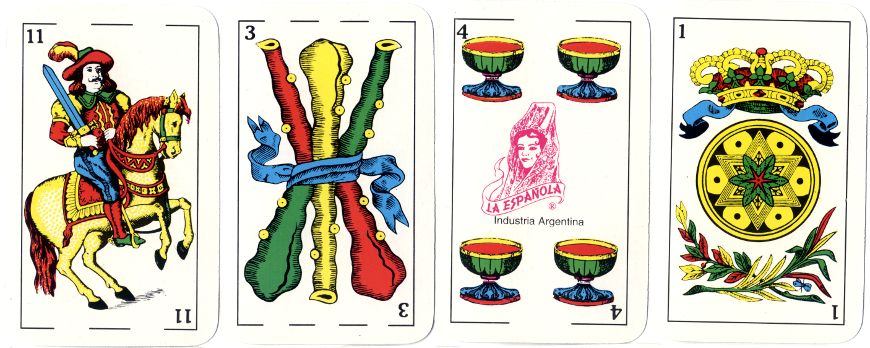 ---
Member since February 01, 1996
View Articles
Curator and editor of the World of Playing Cards since 1996. He is a former committee member of the IPCS and was graphics editor of The Playing-Card journal for many years. He has lived at various times in Chile, England and Wales and is currently living in Extremadura, Spain. Simon's first limited edition pack of playing cards was a replica of a seventeenth century traditional English pack, which he produced from woodblocks and stencils.