Successors to Naipes Vigor (Naipes 'La Española') operating since 1945
Naipes La Española - Gráfica 2001 is owned today by the original Naipes Vigor founder's son. Located in the district of San Martín, Buenos Aires, it is now one of Argentina's leading playing card manufacturers, exporting to several other South American countries. They also hold the licence for Cromy card games.
Updated versions of original brands (La Española, Barcelonesa, Fantasio) are still being produced. Both classic Spanish-suited packs ('Español Classic' and 'Barcelonesa') and digitally re-drawn designs ('La Española 2000'), as well as 'Naipes El Taita', 'Naipes Fantasio', 'Naipes Aparcero', 'La Italiana' (an Italian-style pack based on the Napolitan pattern) and other games are all available in several sizes (standard, round, small and pocket sizes), printed on single-thickness or three-ply card and finished with ultra-violet, silicone-based varnish on both sides for perfect sliding. Plastic or cardboard cases.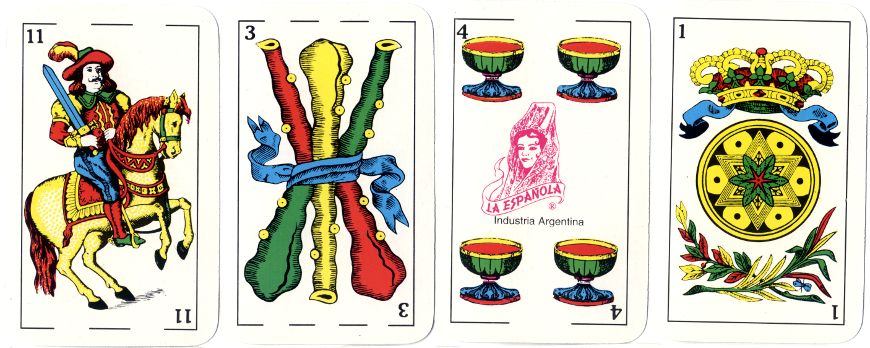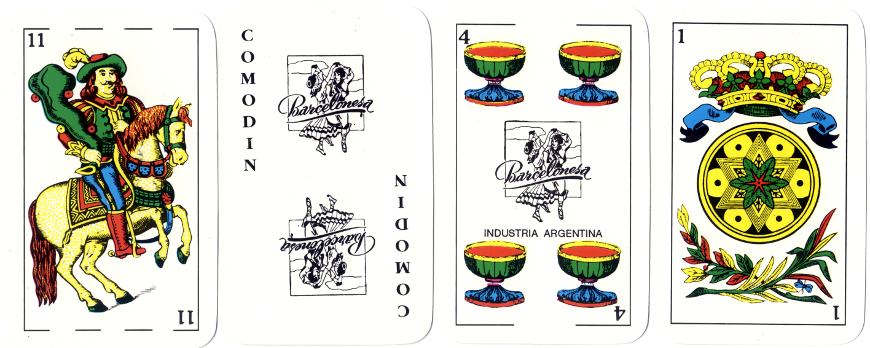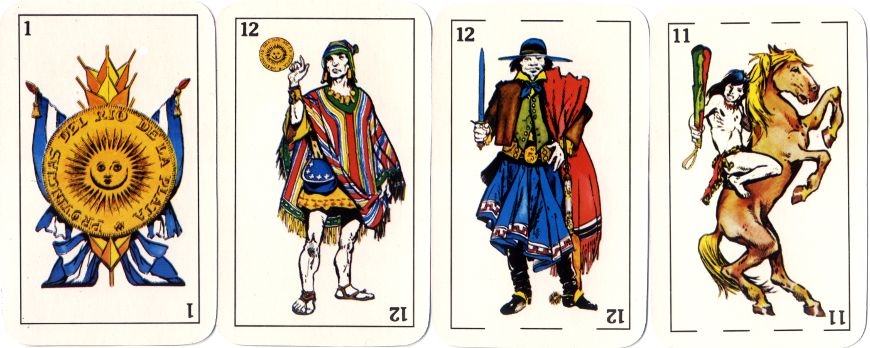 Links to other Argentine manufacturers: Adans S.A. • Anonymous Political Pack • Anonymous manufacturers • Arco Iris • Argenar • Asociart • Bahía Graf • Bedaumine • Berger • Cappellano • Casa Escasany • Chemmes, E. A. • Cia General de Fósforos • Fabril Financiera • Clark's • Mario Colombo • Cromy • Della Penna • Difusora • Domicelj • Editorial Gráfica Flores • Editorial Kier • Editorial Perfil • Flaiban & Camilloni • Flaiban • Fourvel • Franco, E. P. • Gandarillas • Girbau • Gráfica S.A. • Grupo AGG • Holmberg • Impresores S.C.A. • Joker S.A. • Juegos Victoria • Kolorit • La Banca • La Primitiva • Ministerio de Salud • Nascal • Obsequios Empresarios Argentinos • Paisanito • Partido Peronista • Industrias Gráficas Pesout • Quercia y Possi • Justo Rodero • Offset Sacerdoti • J.F. Sánchez • Schmid Argentina • Solano García • Taller 4 • Vigor • Virgo S.C.A. • Zecat