Published August 22, 2003
Updated May 04, 2022
Alvarez Holmberg y Cia,
Alvarez Holmberg y Cia, playing card manufacturer, Buenos Aires, Argentina, c.1950-70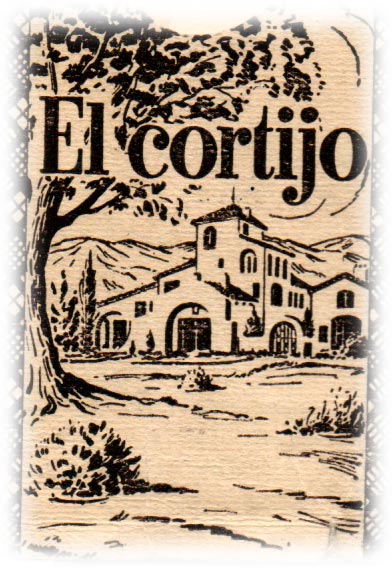 Alvarez Holmberg y Cía, c.1950-70
Senillosa 157, Buenos Aires
Naipes "El Cortijo" (the Farmhouse) c.1955. 40 cards/40 naipes. The courts are based loosely on the Spanish Catalan pattern, although the sotas are somewhat novel and have shadows beneath them. The symbols on the Ace of Coins allude to the forces of air, land and sea which was often the case with Spanish-suited cards.
Holmberg also produced Club 21 Poker playing cards which were still in production around 1970.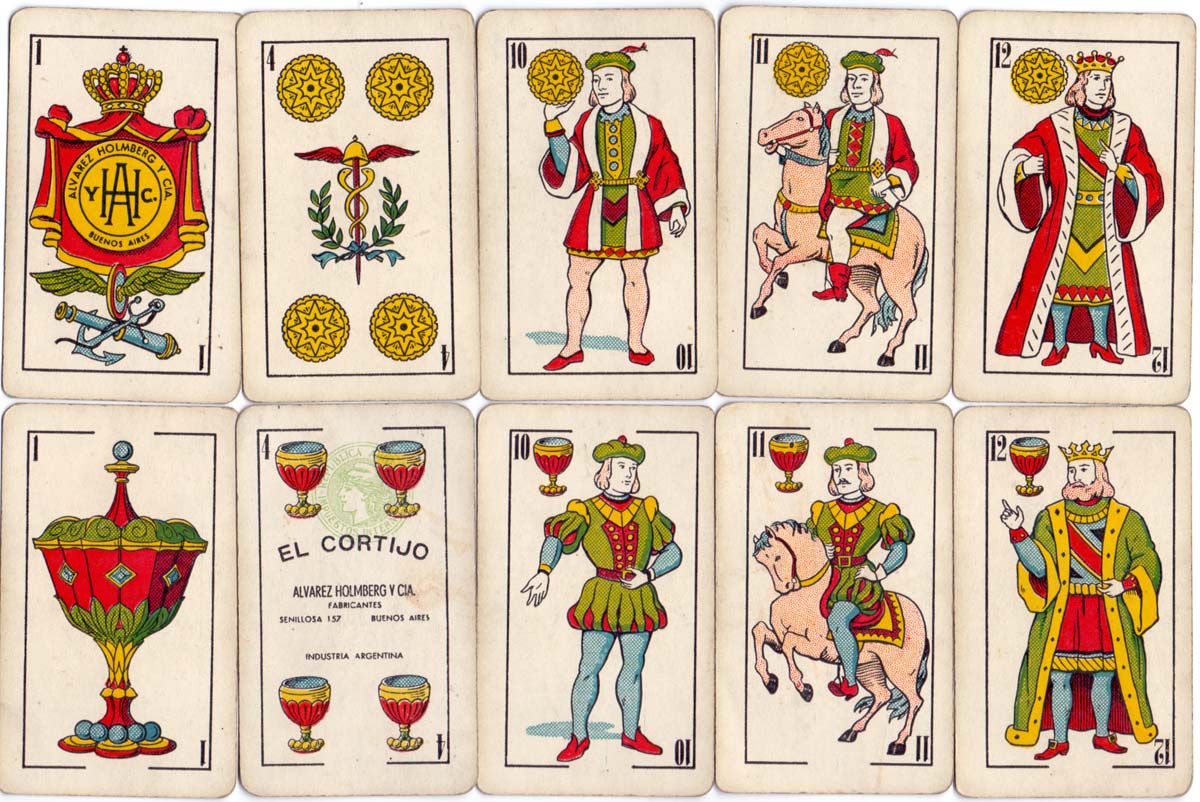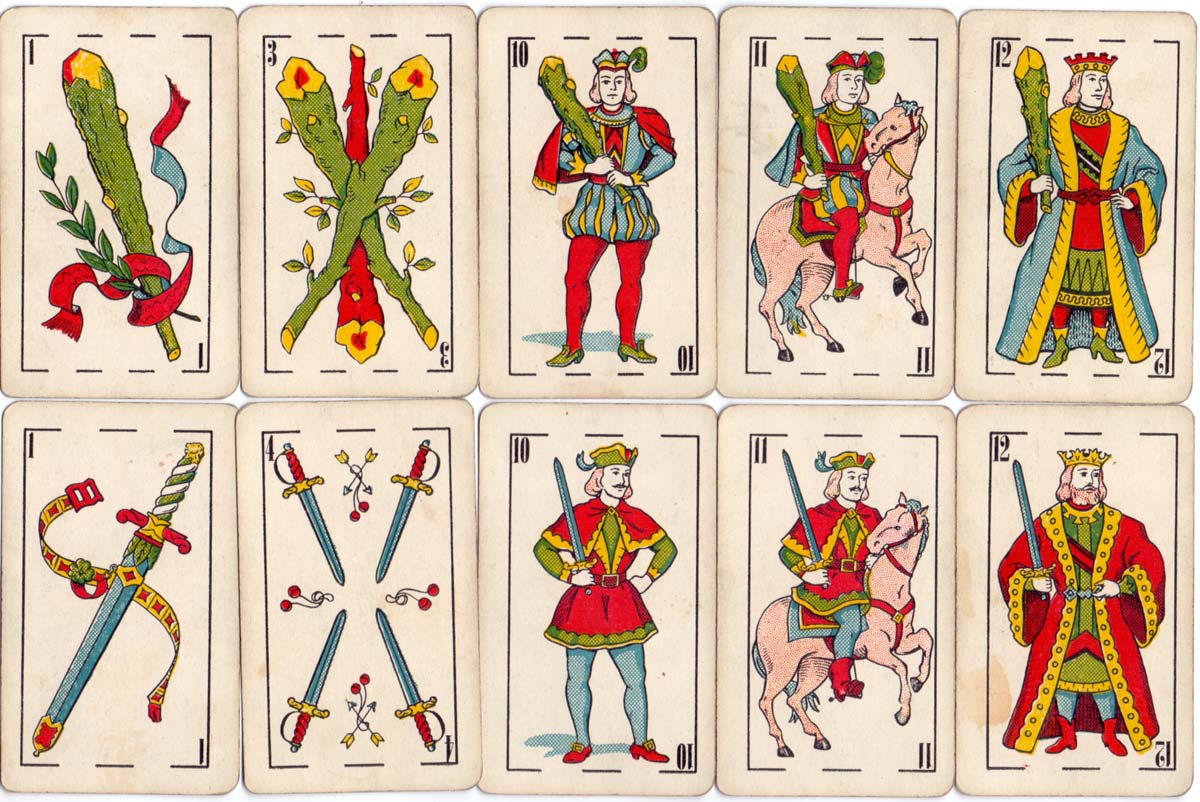 Member since February 01, 1996
View Articles
Curator and editor of the World of Playing Cards since 1996. He is a former committee member of the IPCS and was graphics editor of The Playing-Card journal for many years. He has lived at various times in Chile, England and Wales and is currently living in Extremadura, Spain. Simon's first limited edition pack of playing cards was a replica of a seventeenth century traditional English pack, which he produced from woodblocks and stencils.