Published July 24, 2001
Updated May 04, 2022
Gaucho Playing Cards
Florencio de los Ángeles Molina Campos (1891-1959) produced the artwork for his series of Gaucho playing cards from 1944 to 1958.

Molina Campos Playing Cards
Florencio Molina Campos habia nacido en Buenos Aires el 21 de agosto de 1891 y fallecio en su ciudad natal el 16 de noviembre de 1959. "Hizo Sonreir a Muchos Millones". El concepto del honor, de la hospitalidad, del coraje, del sacrificio, de la modestia, que Molina Campos atribuia al gaucho fueron sus propias e intimas virtudes.
Florencio de los Ángeles Molina Campos was born in Buenos Aires on August 21st, 1891. In 1926, Molina Campos displayed his first exhibition in the Sociedad Rural Argentina. In 1931, the painter travelled to Europe for the first time and displayed his work in Paris. In 1942, Molina Campos strengthened his friendship with Walt Disney and was hired to advise a team of cartoonists in three films that were going to be produced by Disney. The films were set in Argentina and were based on the artist's work and on the landscapes they had seen. The artwork for his series of playing cards was produced from 1944 to 1958. He died in Buenos Aires on November 16th, 1959.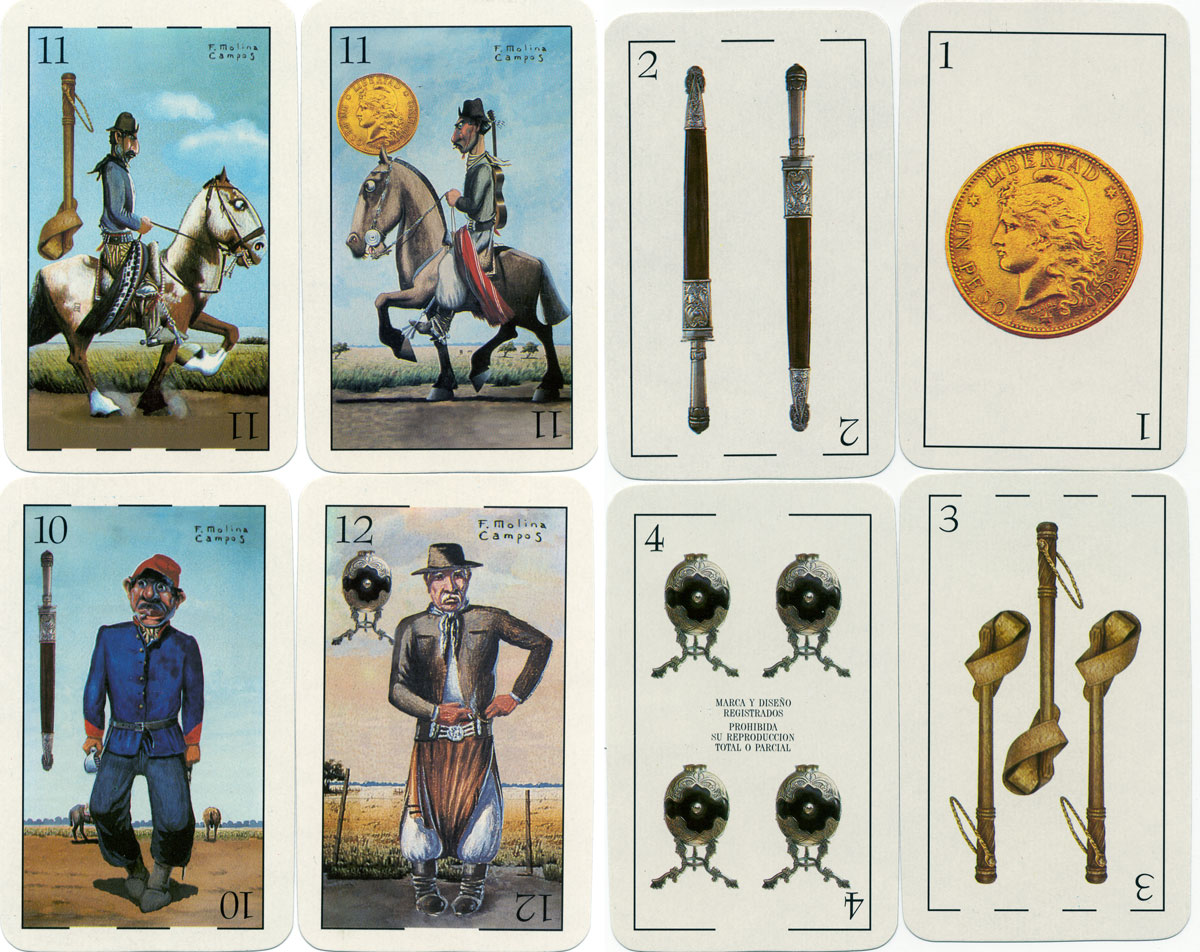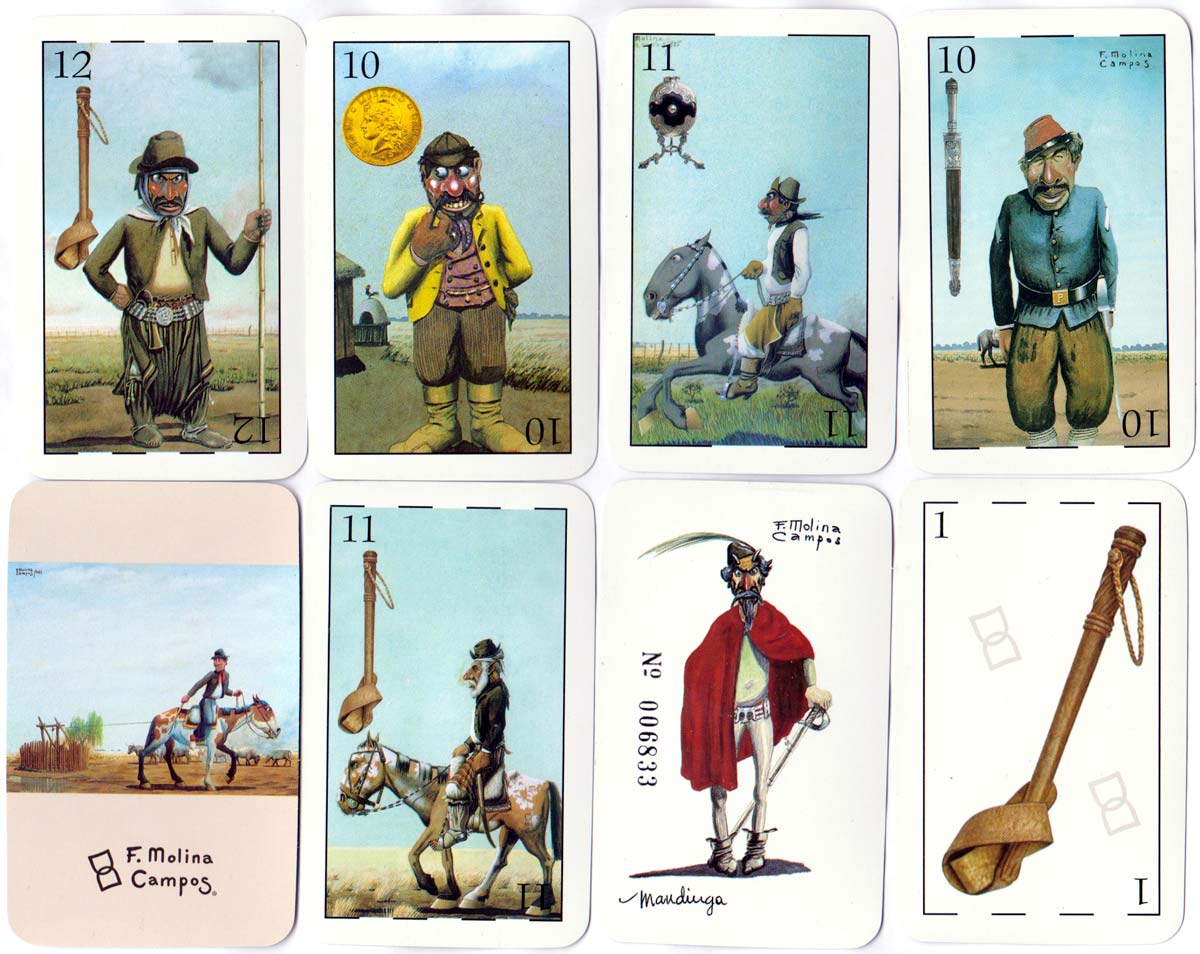 ---
Unofficial Edition

---
Naipes Casino Estilo Argentino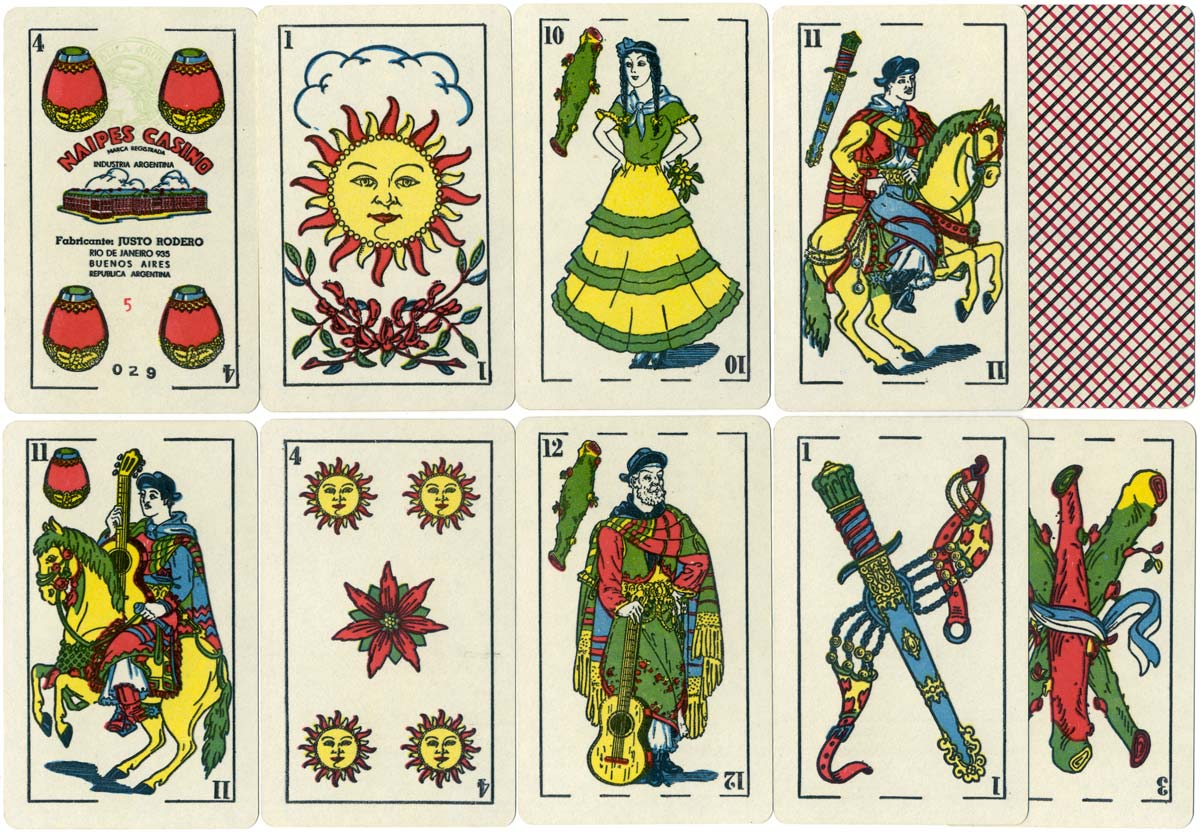 Naipes Argentinos para Truco

---
Fournier Baraja Gaucha
---
Naipes Cardón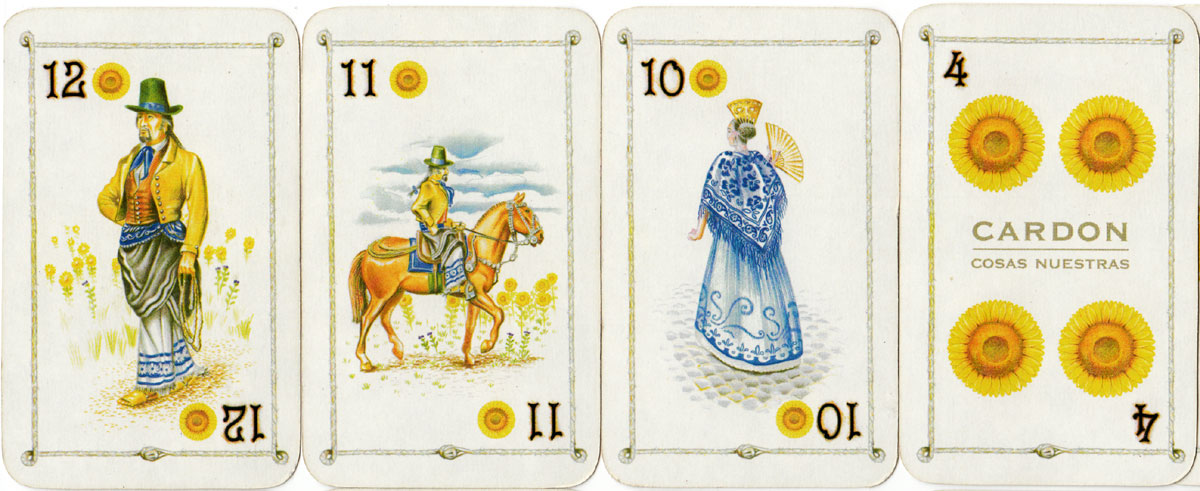 ---
Gaucho playing cards


---
Other Gaucho themed packs
Songs and poems of the gaucho tradition reflect themes of love and nostalgia; many are political in nature and deal with the injustices of life.
Member since February 01, 1996
View Articles
Curator and editor of the World of Playing Cards since 1996. He is a former committee member of the IPCS and was graphics editor of The Playing-Card journal for many years. He has lived at various times in Chile, England and Wales and is currently living in Extremadura, Spain. Simon's first limited edition pack of playing cards was a replica of a seventeenth century traditional English pack, which he produced from woodblocks and stencils.