Published January 25, 2012
•
Updated April 06, 2019
Perón political decks
La baraja 'Popular', featuring Juan Domingo Perón issued at the time of Perón's election campaign in 1951. The reverse shows silhouettes of Juan Domingo Perón and his wife Evita.
Perón became president in 1946. Perón's politics was a populism of the right, which drew its support from lower middle classes. He was strongly influenced by Mussolini, with the difference that Perón sought to co-opt and empower labour and trade unions rather than repress them. His wife Eva became an icon. Perón drew power to himself: he quarreled with the Catholic Church. In 1955 the army moved against him and he was exiled to Spain. Allowed to return in 1973, he was elected president but died in less than a year. He was succeeded by his third wife, Isabel, but soon after the army stepped in again.
La Baraja 'Popular'

, 1951

The back of the wrapper reads: "El naipe español es esencialmente usado por la mayoría de nuestro pueblo. A través de él, millares de personas dejan descargar alegrías y ansiedades. Es por eso que decidimos realizar esta serie llamada POPULAR, conteniendo modificaciones que no hacen a las posibilidades de juego, pero sí a darle mayor vivencia, a tratar de romper con lo monótono y fundamentalmente a que sean distintos." See original →
---
Anti-Perón Satirical Pack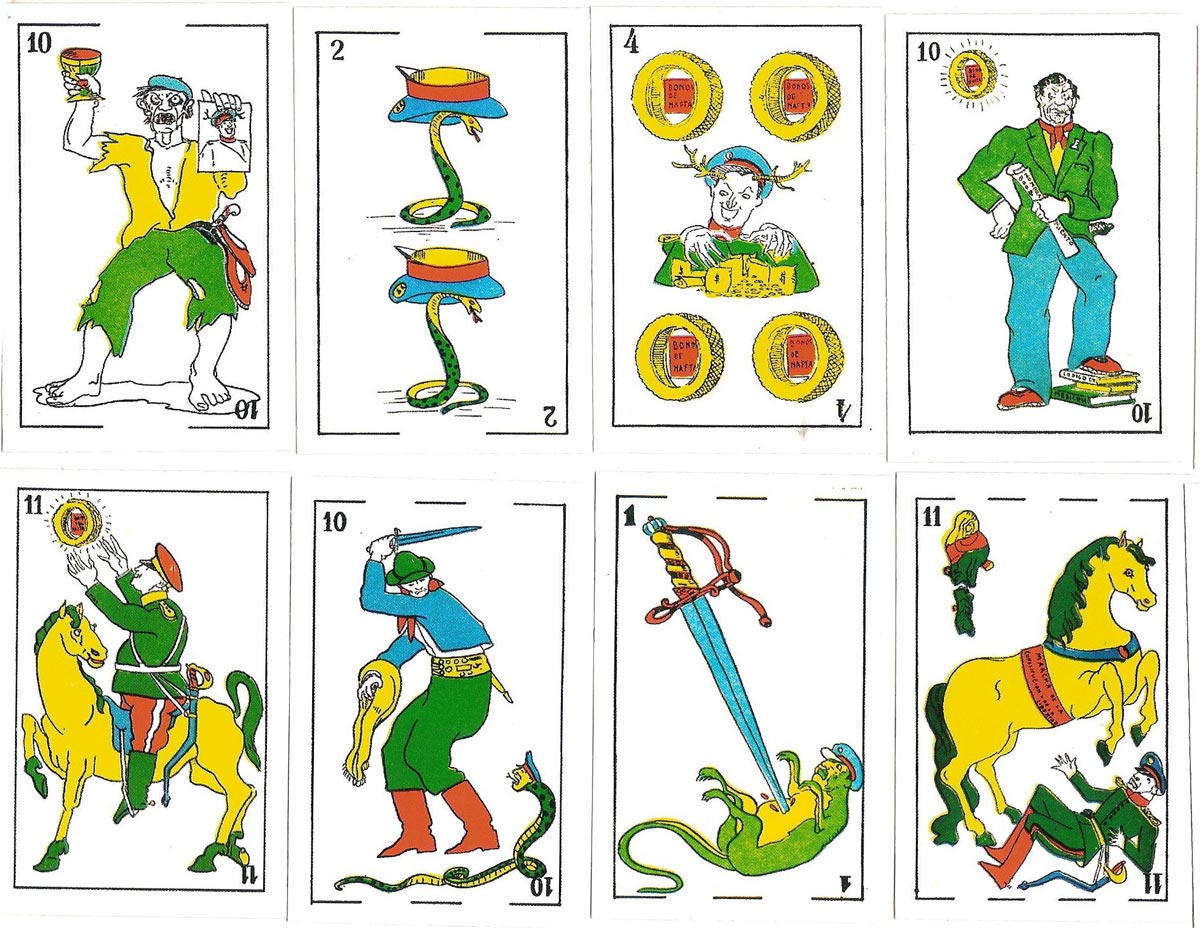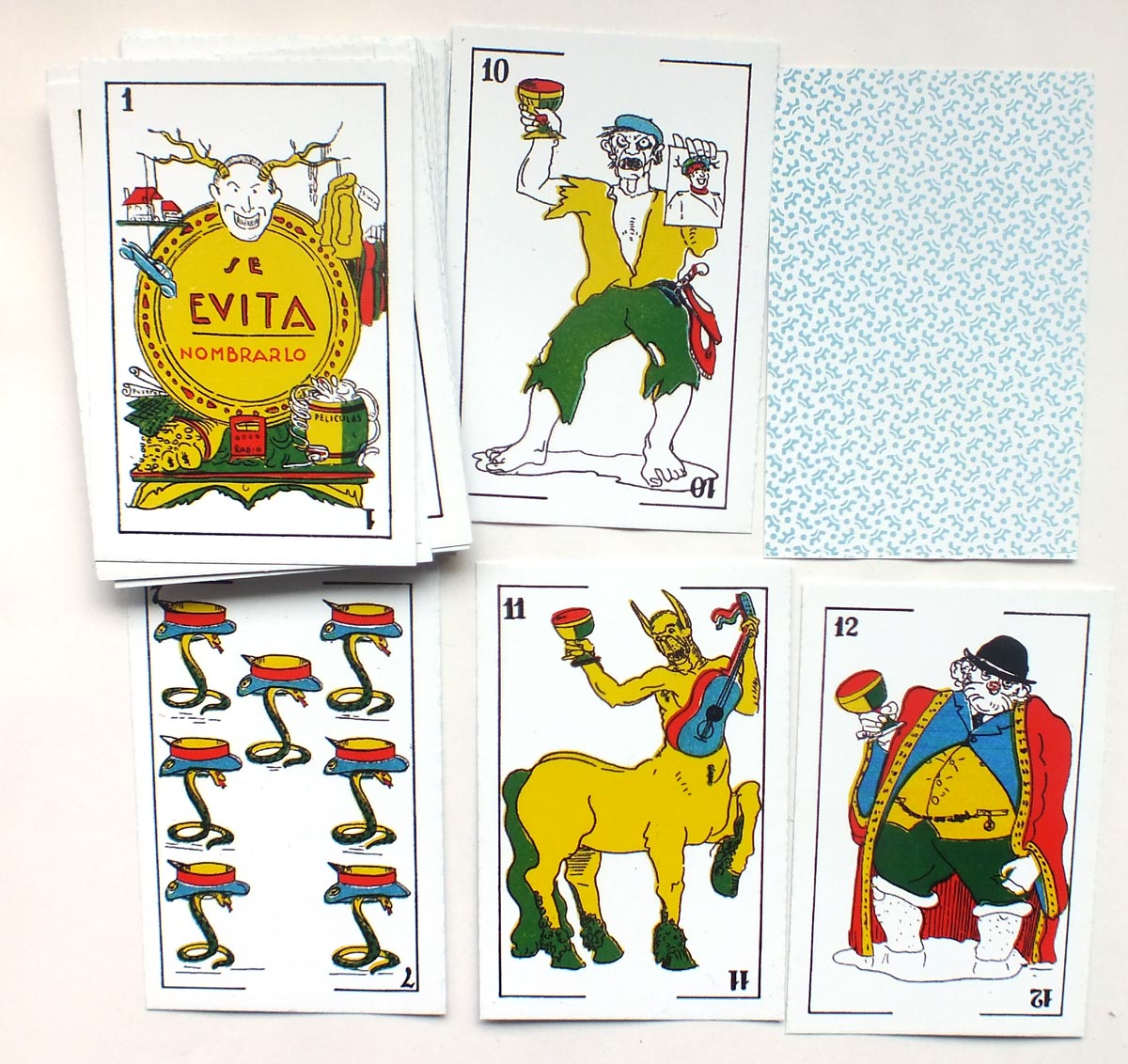 Member since February 01, 1996
View Articles
Curator and editor of the World of Playing Cards since 1996. He is a former committee member of the IPCS and was graphics editor of The Playing-Card journal for many years. He has lived at various times in Chile, England and Wales and is currently living in Extremadura, Spain. Simon's first limited edition pack of playing cards was a replica of a seventeenth century traditional English pack, which he produced from woodblocks and stencils.