Published July 26, 2002
Updated March 21, 2022
Naipes La Española by Vigor S.R.L.
Naipes La Española Spanish-suited playing cards manufactured by Vigor S.R.L., Buenos Aires, c.1955-75.
Naipes LA ESPAÑOLA Spanish-suited playing cards by Vigor S.R.L., Buenos Aires, 1955-75
Naipes La Española was one of Vigor's leading brand of Spanish-suited playing cards, alongside Naipes Barcelonesa, La Estrella and Chinita. Previously these had been produced by Igor Domicelj (c.1950-55) who was the company's predecessor, operating at the same business address: Tejedor 244-256, Buenos Aires.
The logo on the fours of cups and coins, and the wrapper (or box), depicts a Spanish lady wearing a shawl beneath a Moorish archway. Over the years the company name and details changed, various box designs came and went, but the cards inside were basically the same.
The original Patent Office Registration document, dated 22nd June 1955, shows early designs for the box and card backs. The images below show successive editions of Naipes La Española.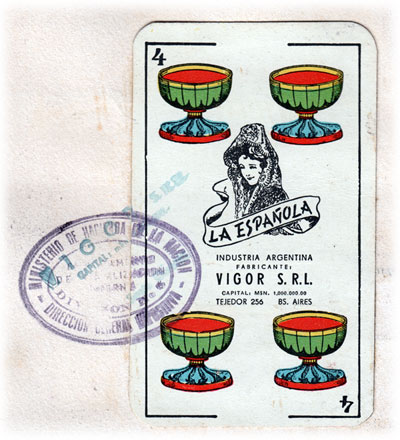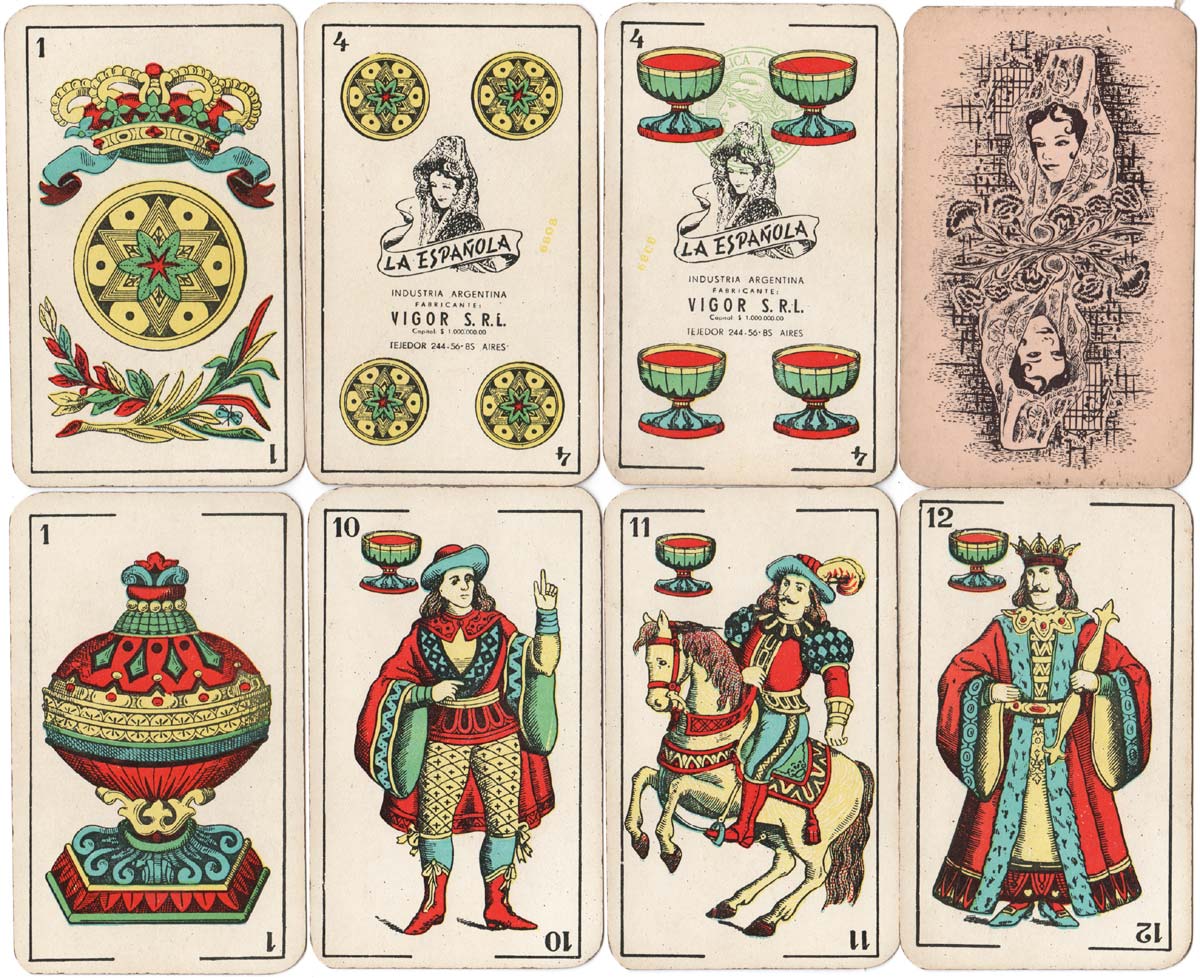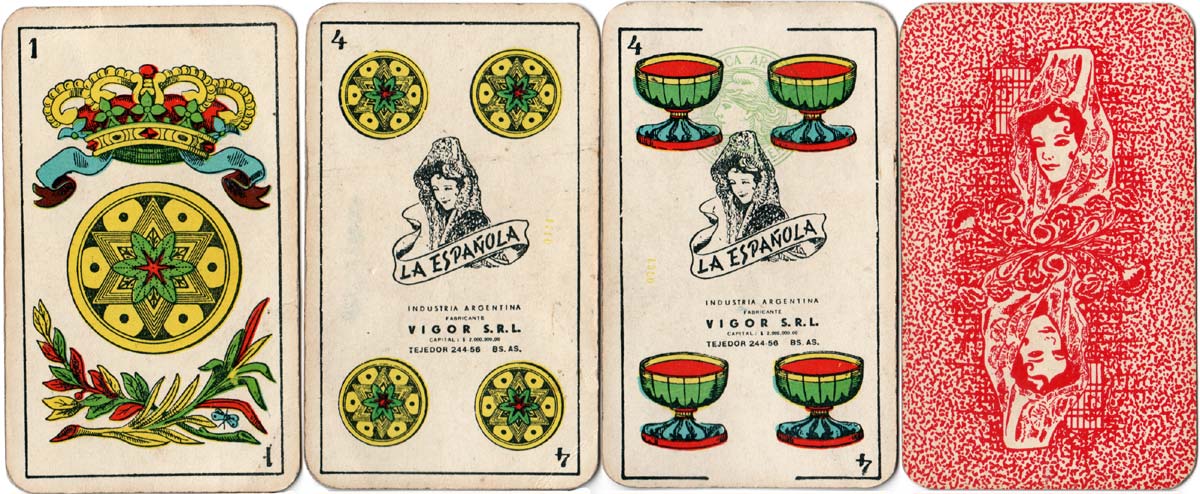 ---
Around the 1960 the company name changed from Vigor S.R.L. to Vigor S.A.C. e I.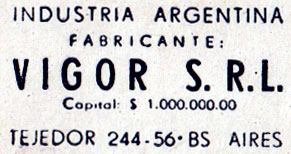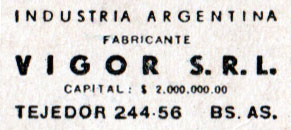 ---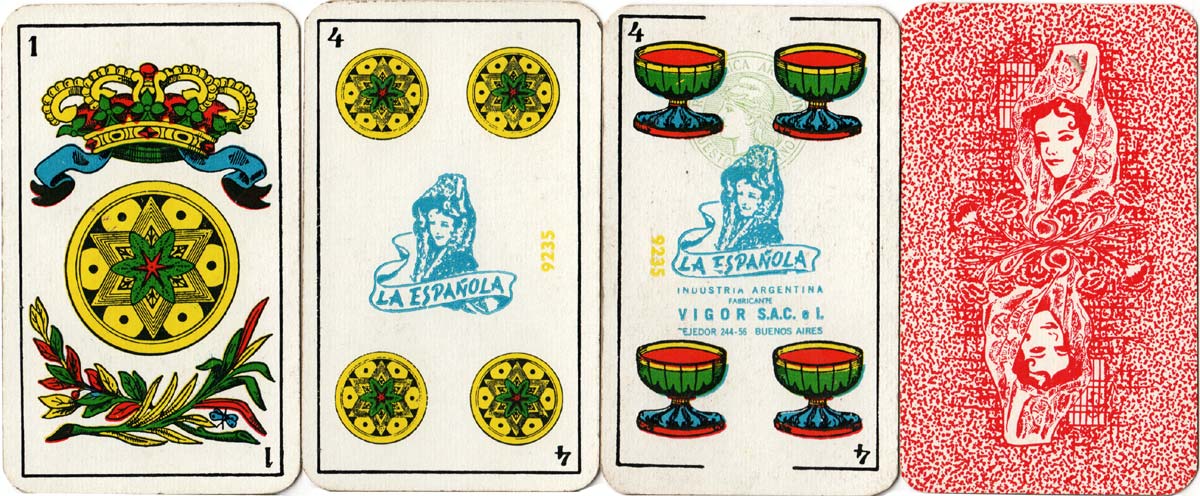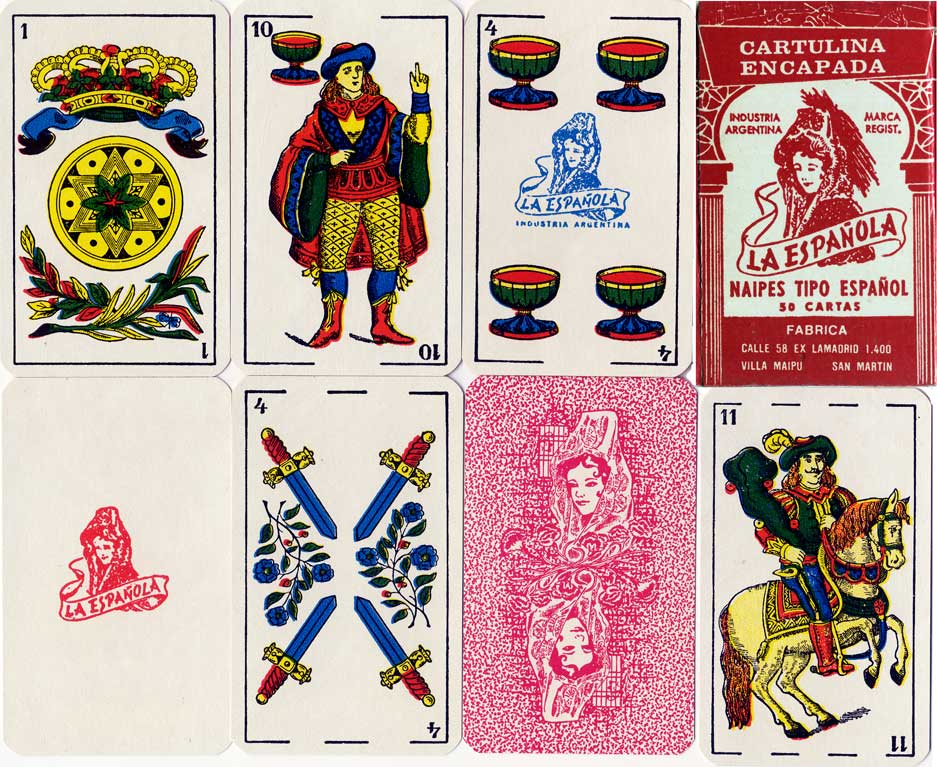 In all the above examples, the actual card designs are based on those of Segundo de Olea (Cadiz, Spain) which had been imported into Argentina since the 19th century. They are still used today by Gráfica 2001 / Naipes La Española who have adopted this old brand name as the new company name.
Member since February 01, 1996
View Articles
Curator and editor of the World of Playing Cards since 1996.