Published November 24, 2013
Updated April 20, 2022
Elevenses by Adventureland Games
Elevenses is a card game in which respectable 1920s socialites strive to serve the finest morning teas!
Adventureland Games are funding a unique card game through Kickstarter, the game is fully designed, and the artwork is complete! All they need is the money to get the game printed.
Background Information & Inspiration
Elevenses: The Card Game of Morning Tea is a card game for 2-4 players, ages 10 and up. A game takes around 30 minutes to play. The game is easy to learn and consists of only 44 cards, but how the cards are played can lead to exciting and surprising interactions between the players! Play your cards to make the most memorable morning tea of all!
Elevenses is similar to other "micro" games like Love Letter and Palace Whisperings. It is easy to play with the family, but offers interesting choices for more seasoned gamers. After all, who doesn't enjoy a good cup of tea?

For a lot more information visit their Kickstarter page or watch the video below.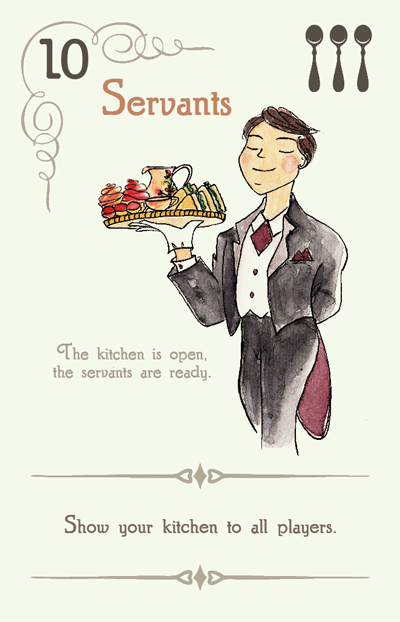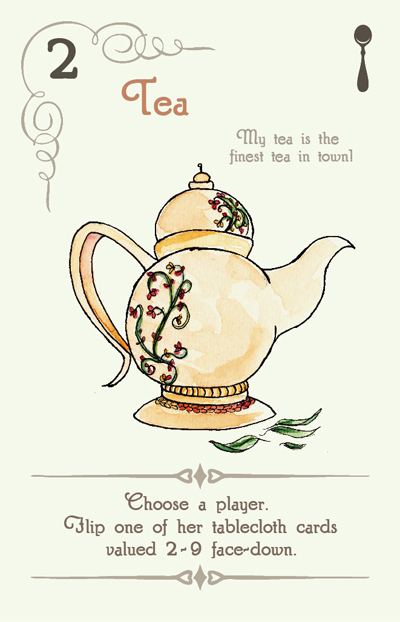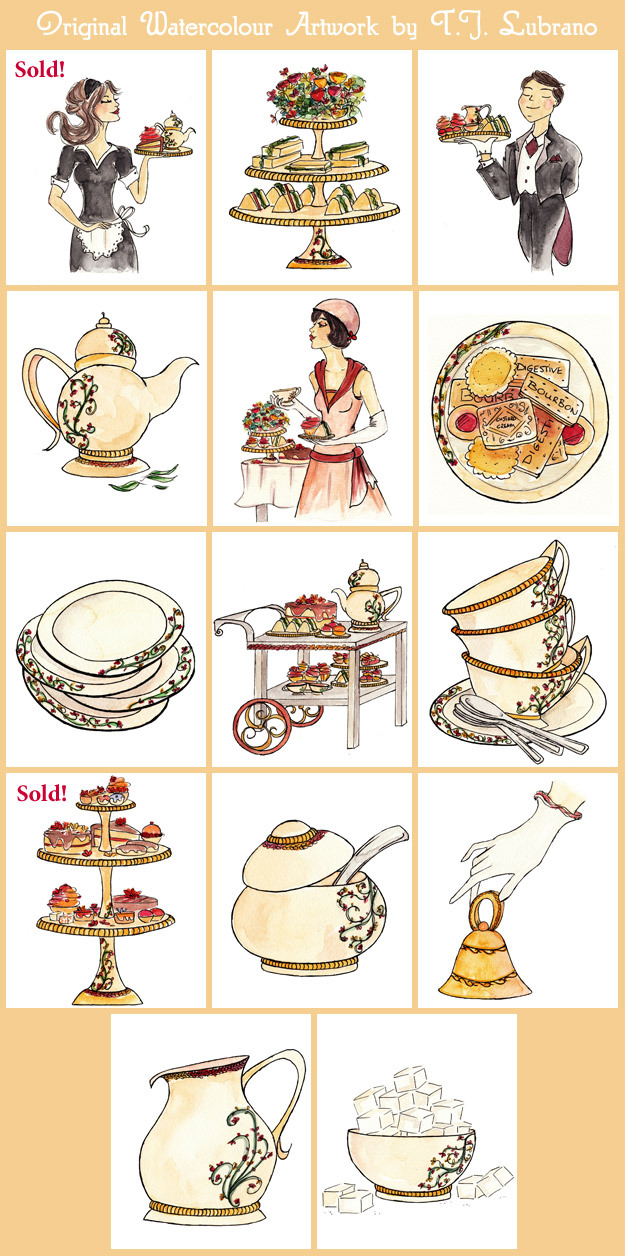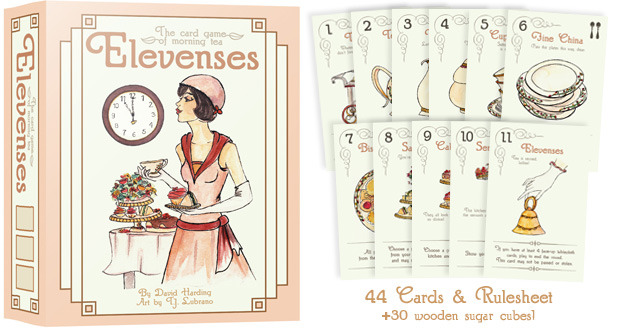 Member since March 15, 1997
View Articles
Adam has been involved in developing the site.