Published December 23, 2013
•
Updated June 21, 2022
Come to Chew playing cards by Aleix Gordo Hostau
Aleix Gordo Hostau from Barcelona, Spain has created the Come to Chew pack, inspired by bubble gum artwork and characters
Aleix Gordo Hostau from Barcelona, Spain has created the Come to Chew pack, inspired by bubble gum artwork and characters. You can view more of the playing cards and Aleix's designs on his Behance portfolio; and the pack is available for purchase on Amazon.
Background Information & Inspiration
I just took some general ideas from it like how some of the suits are interpreted, hearts are equivalent to the emotions; "glasses" in the original deck, that's why the King of Hearts has a "wine" glass in it's hand and so on. I treated Jacks as "servants" that's why they carry or handle objects; for example the Jack of Hearts carries a jar of wine, the Jack of Spades a scabbard. I added small bubble gum monsters on those cards that has a special feature or drawing in the Minor Arcanes of the Marseille Tarot's deck, like 2 of "Glasses" (Hearts), 4 of "Golds" (Diamonds).
I just had real fun interpreting those cards in a very banal and superficial way to give my deck an intricate aesthetic content.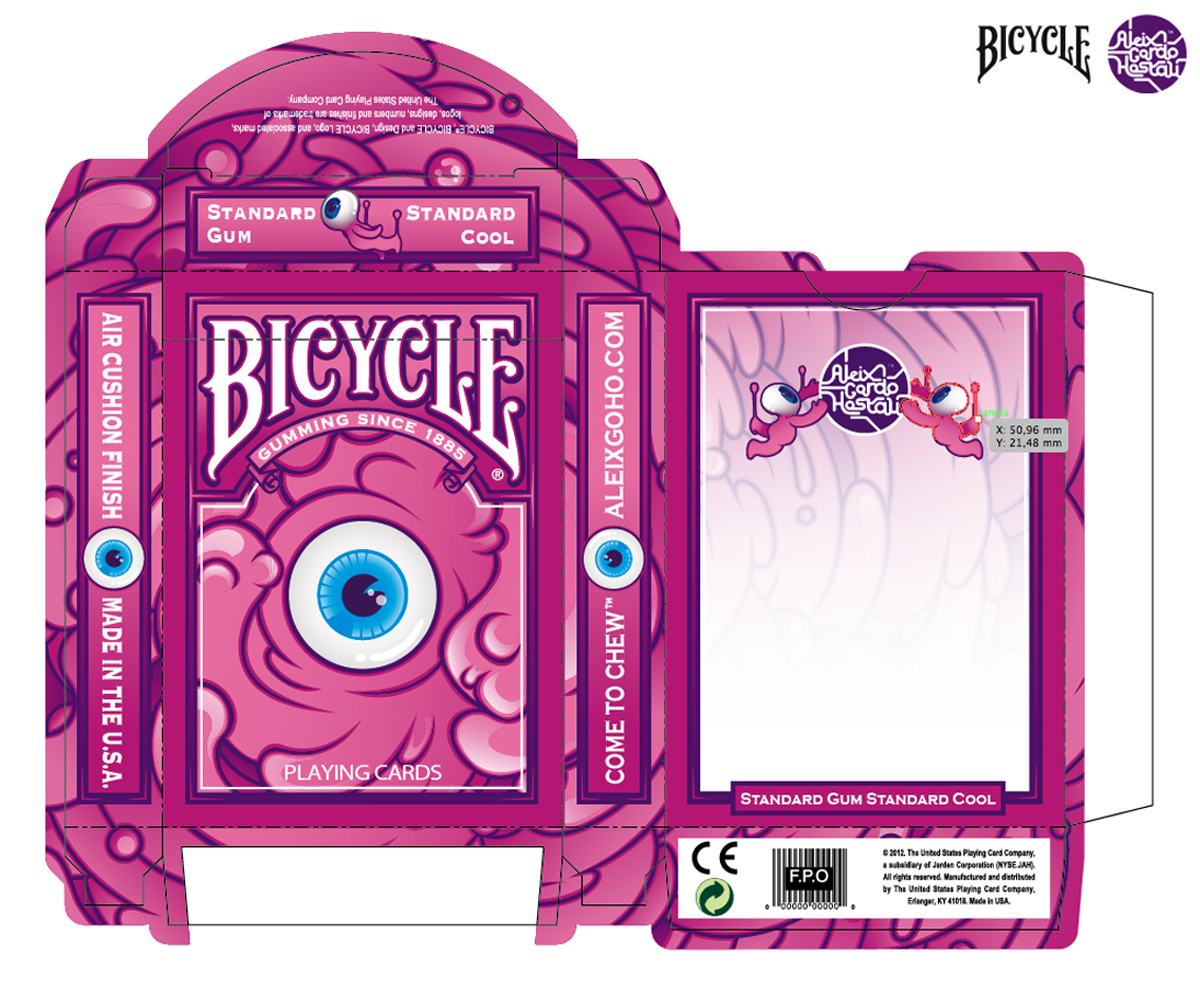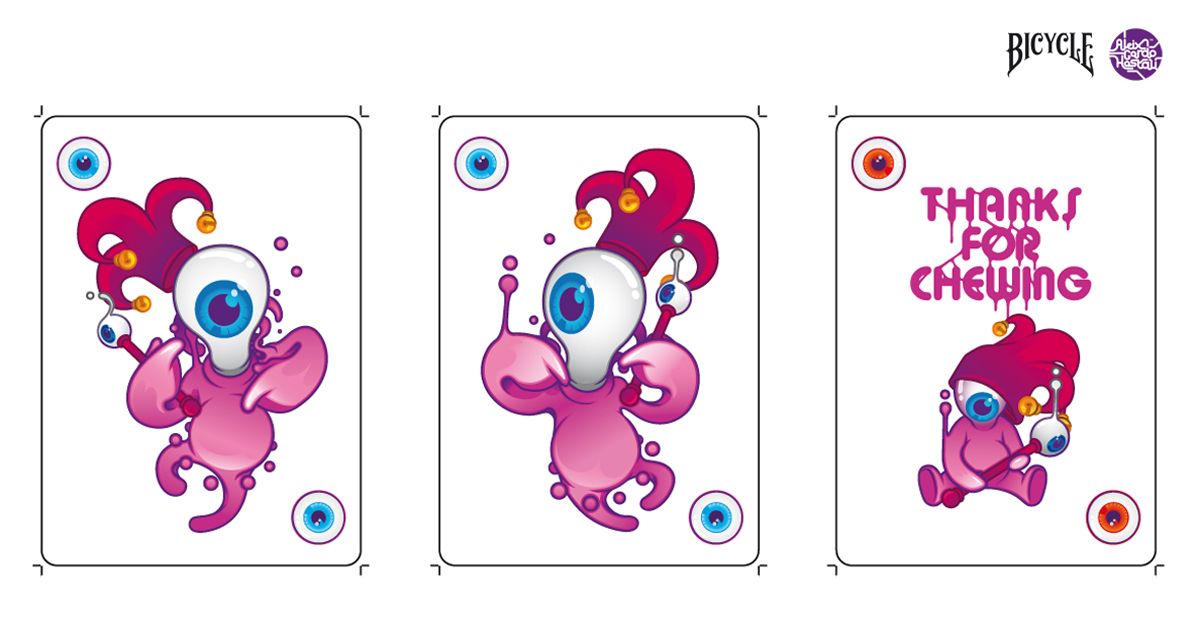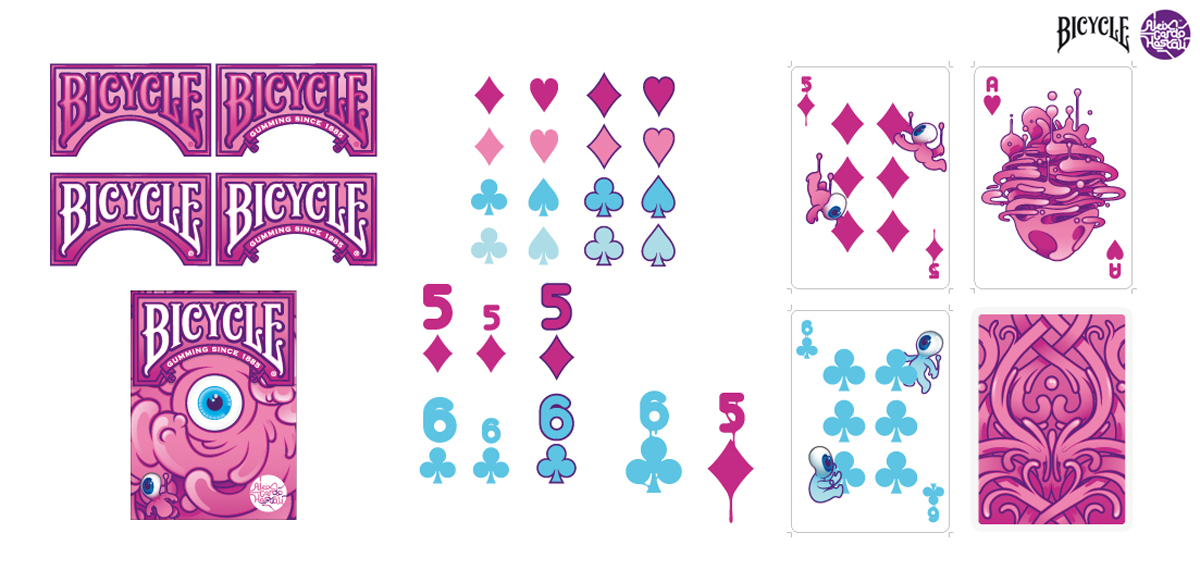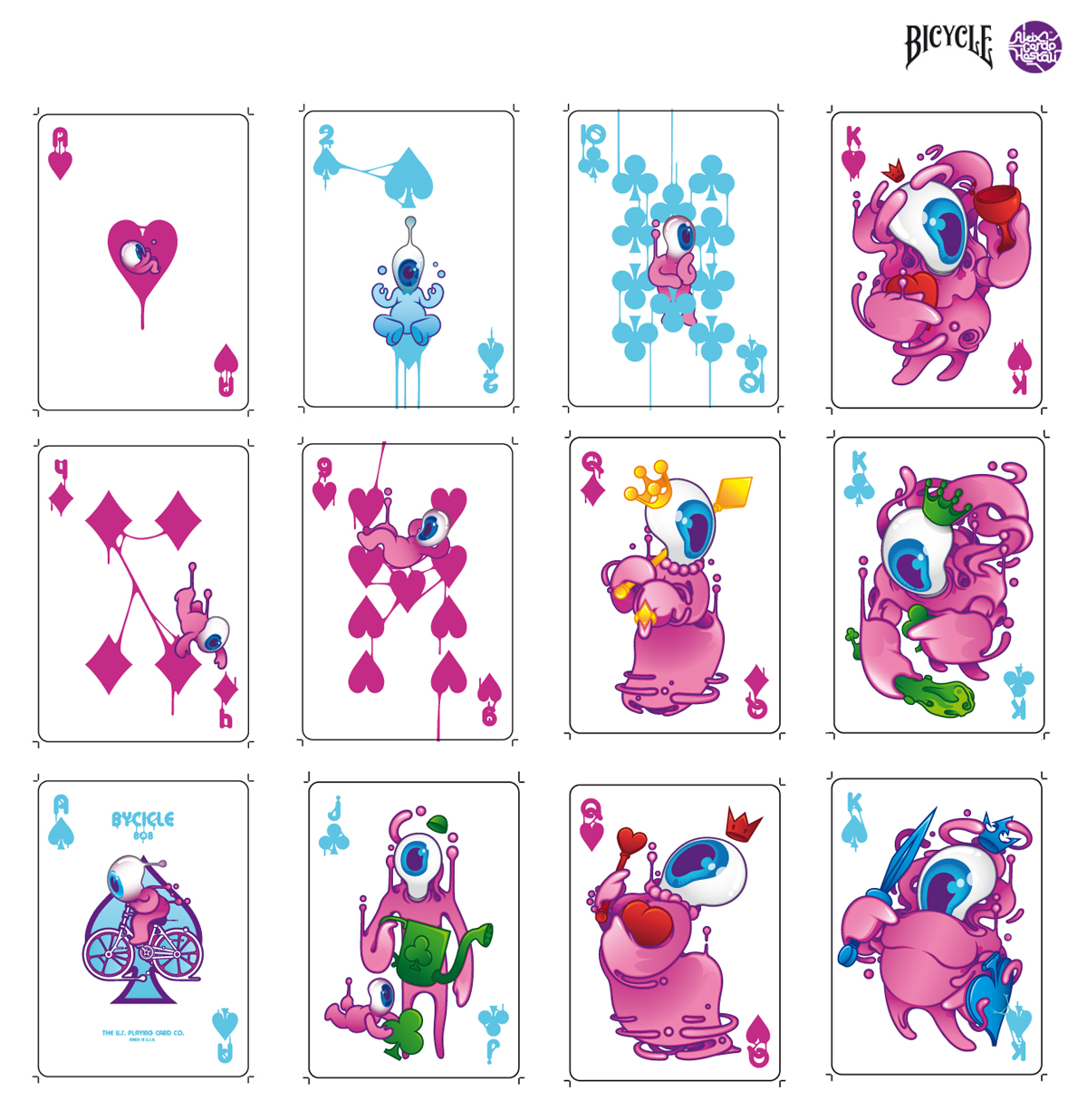 Member since March 15, 1997
View Articles
Adam has been involved in developing the site as well as reviewing new decks and conducting research. He is particularly interested in innovation, Kickstarter and East Asian cards. He is a member of the IPCS and webmaster of the EPCS.