Published January 16, 2014
Updated February 20, 2017
1960s Retro Styled Playing Cards by Joe Snow
Joe Snow was commissioned to create a pack of cards for Ridley's House of Novelties brand. The pack has been illustrated in a 1960s colourful style.
Joe Snow, a freelance illustrator and graphic designer based in West Yorkshire, England, was commissioned to create a pack for the Kaleidoscope range within the larger Ridley's House of Novelties brand for a UK based gift company Wild & Wolf. The pack is a 1960's inspired colourful and vintage style. Joe explains:
The card deck was great fun to work on. I wanted to keep the classic layout but make the characters feel more fun and down to earth. I gave them paper party hats instead of crowns to make them look a little less royal. For the hearts suit I added my signature ice cream cone. A recurring theme the joker is my favourite. He's either looking a bit scared at his angry marotte or making an angry face to scare his anxious marotte depending on which way up it is.
Check Joe's website for more of his impressive illustrations.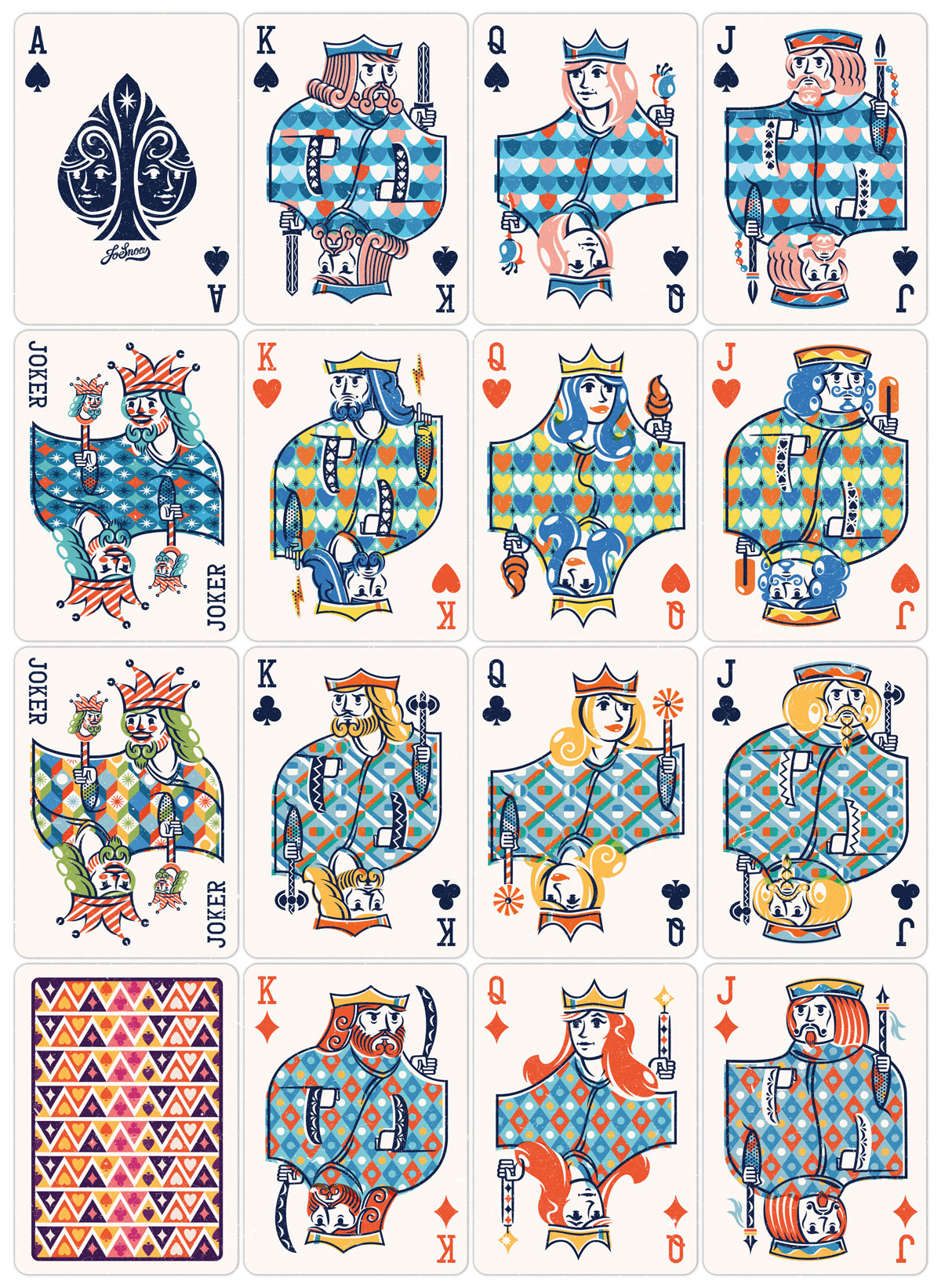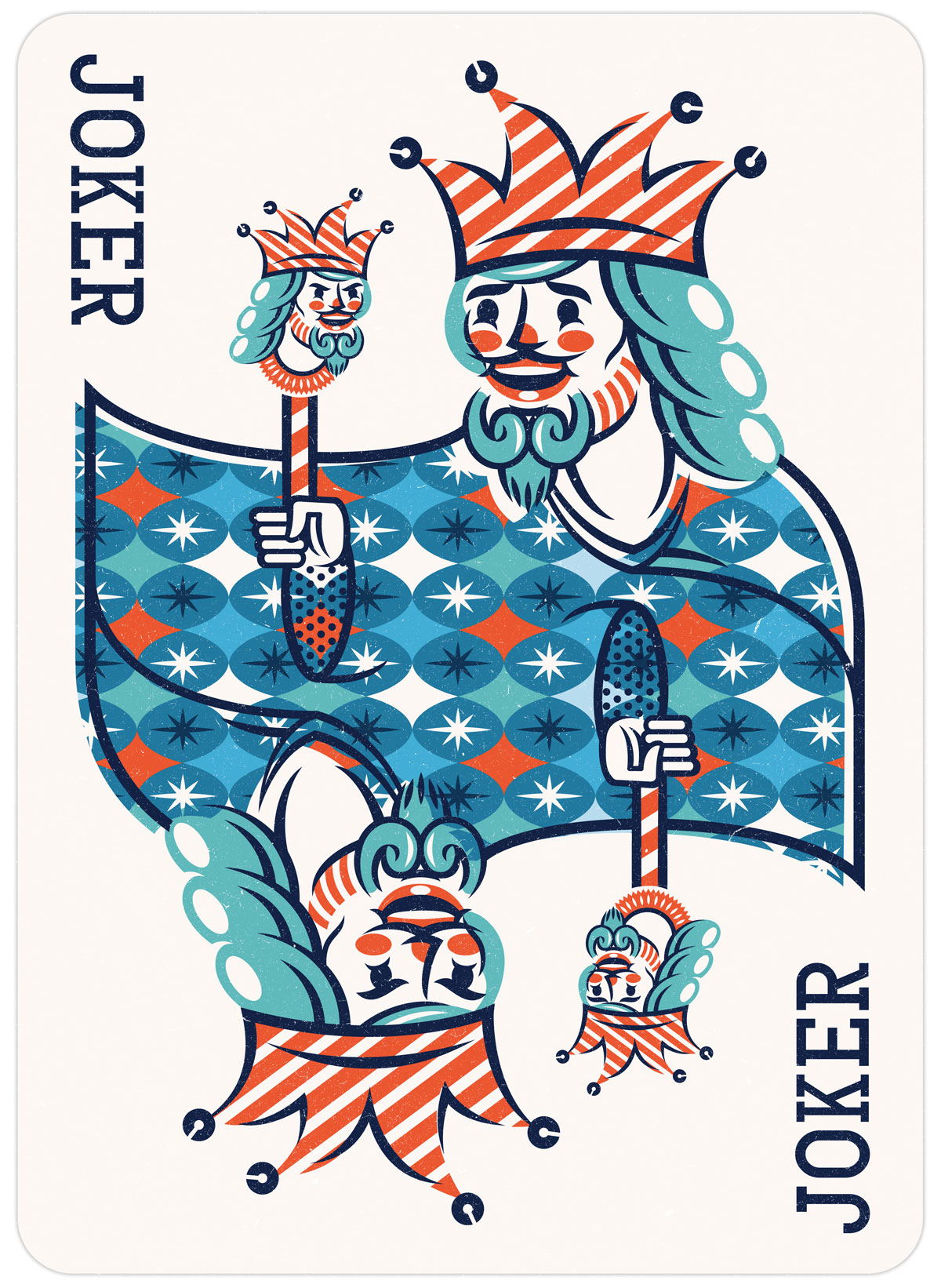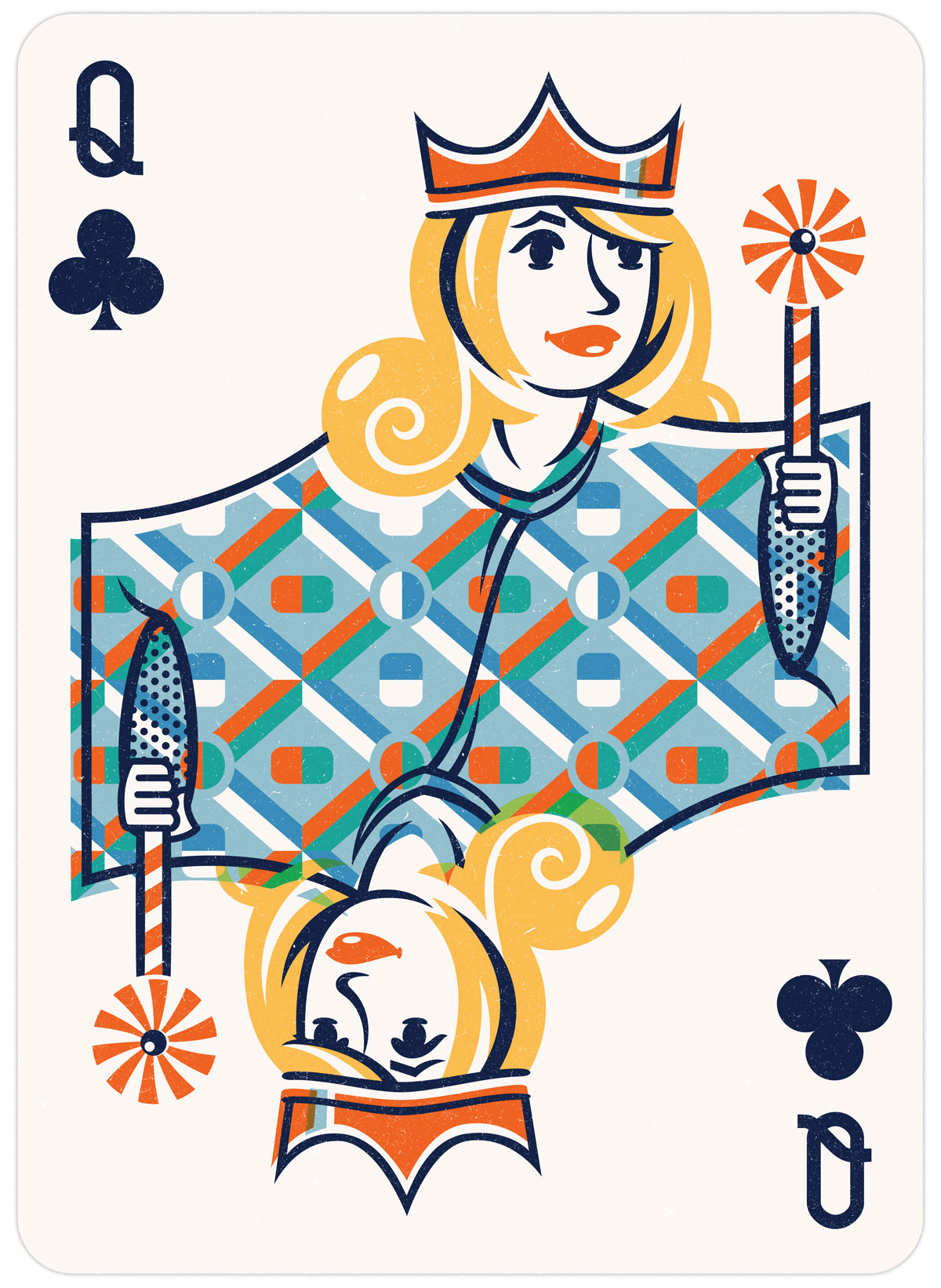 Member since March 15, 1997
View Articles
Adam has been involved in developing the site.