Published January 07, 2014
Updated April 20, 2022
Kadar Playing Cards
The Kadar deck designed by Christopher J Gould aims to break the norms of playing card design. The vibrant and fun pack has drawn inspiration from travelling fortune tellers and gypsies.
The Kadar deck aims to break the norms of playing card design and produce a truly unique design. This pack certainly stands out as something unique and original.
Christopher J Gould, the packs designer, was inspired by the colourful pictorial cards of the 18th Century and the cards carried across Europe by the travelling fortune tellers.
Background Information & Inspiration
Our cards look colourful and intriguing. The design of the cards reflects the strange fortune telling cabinets that lurk in the shadows of old amusement arcades, the vivid picture cards we collected as kids and the graphic style of 'Silver Age Comics'. Our cards look vibrant and entertaining, but also hint at a deeper meaning beneath the surface.

The Kadar playing cards are being funded through a Kickstarter campaign, read more details on their campaign page.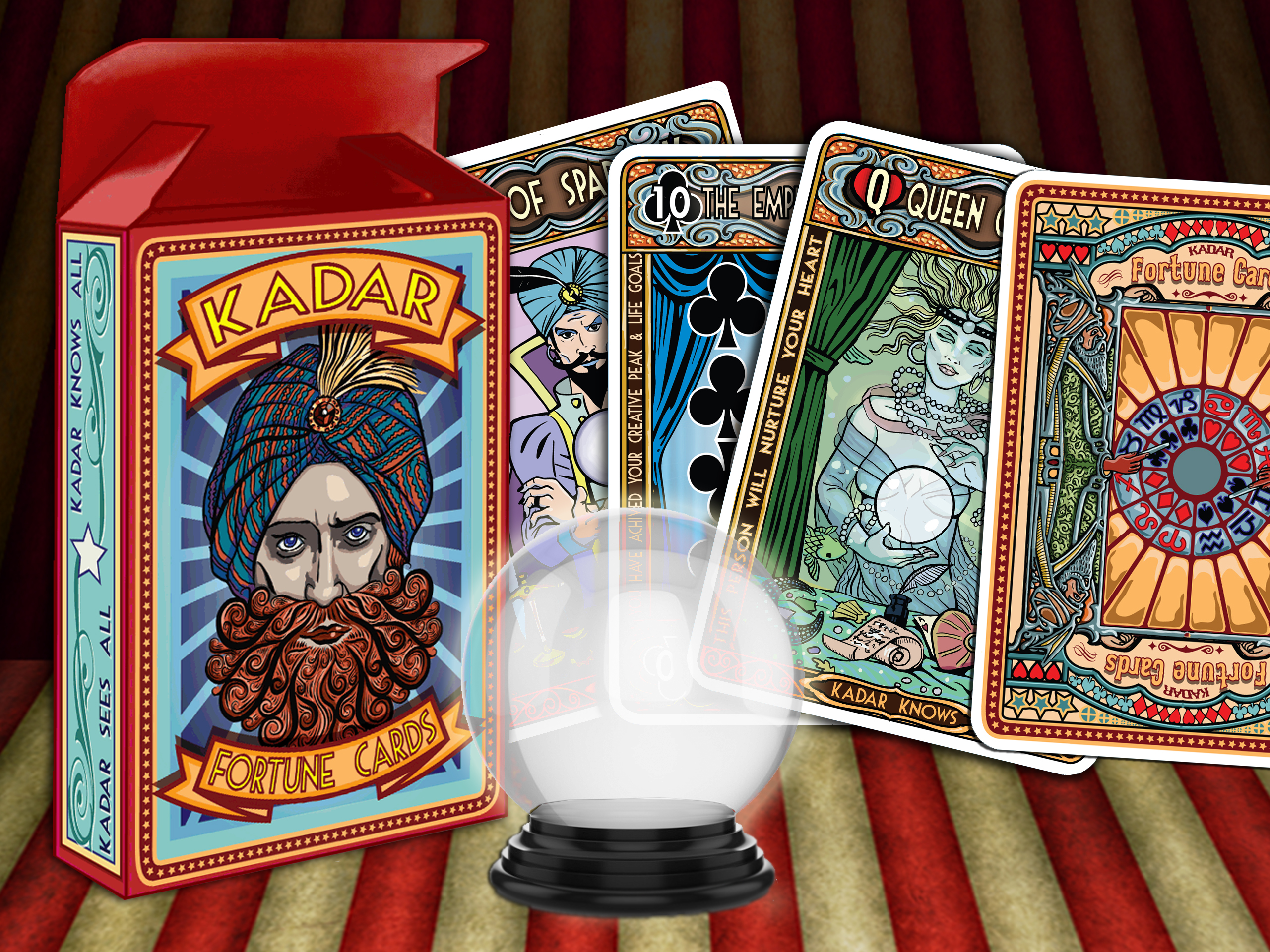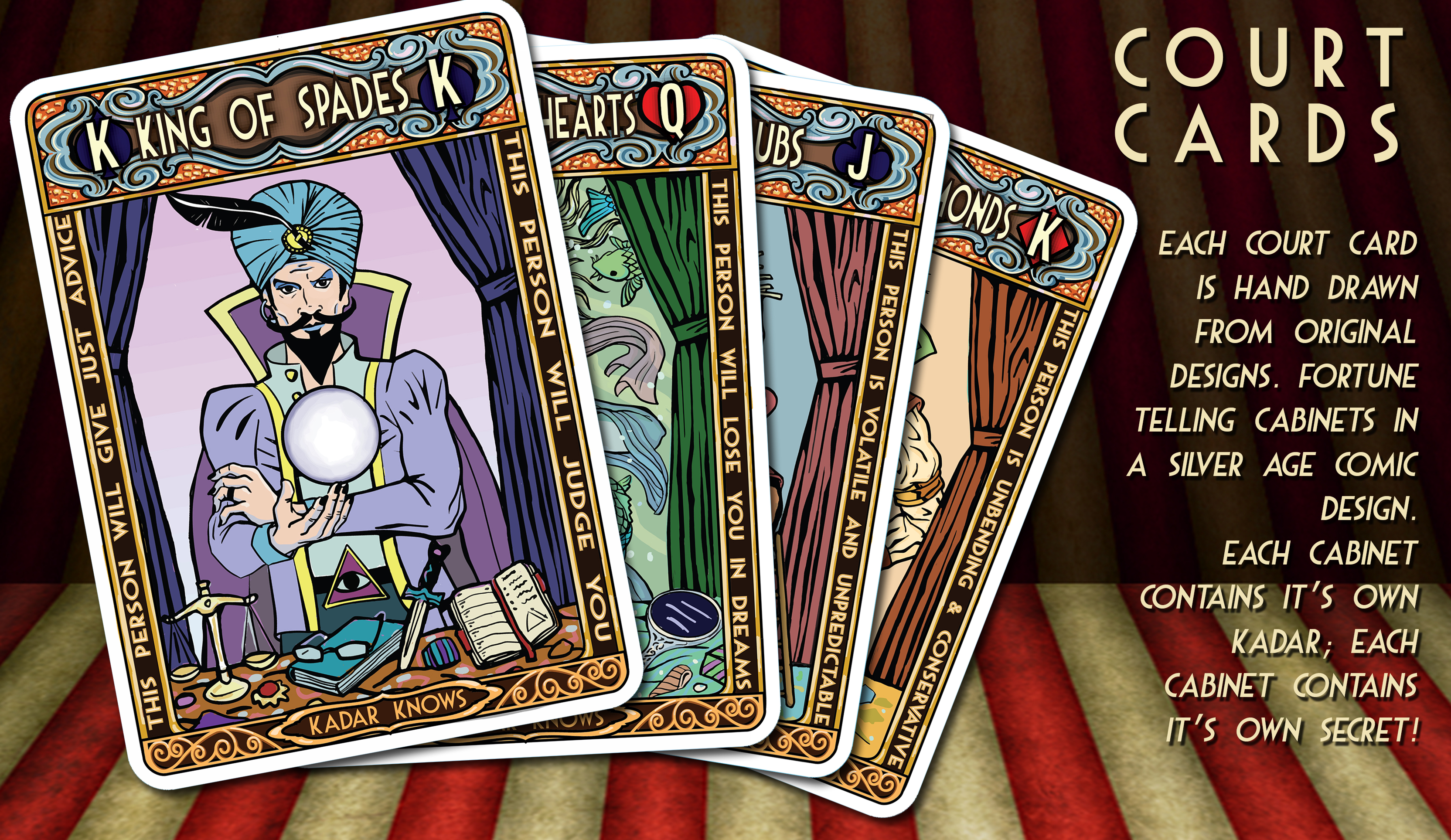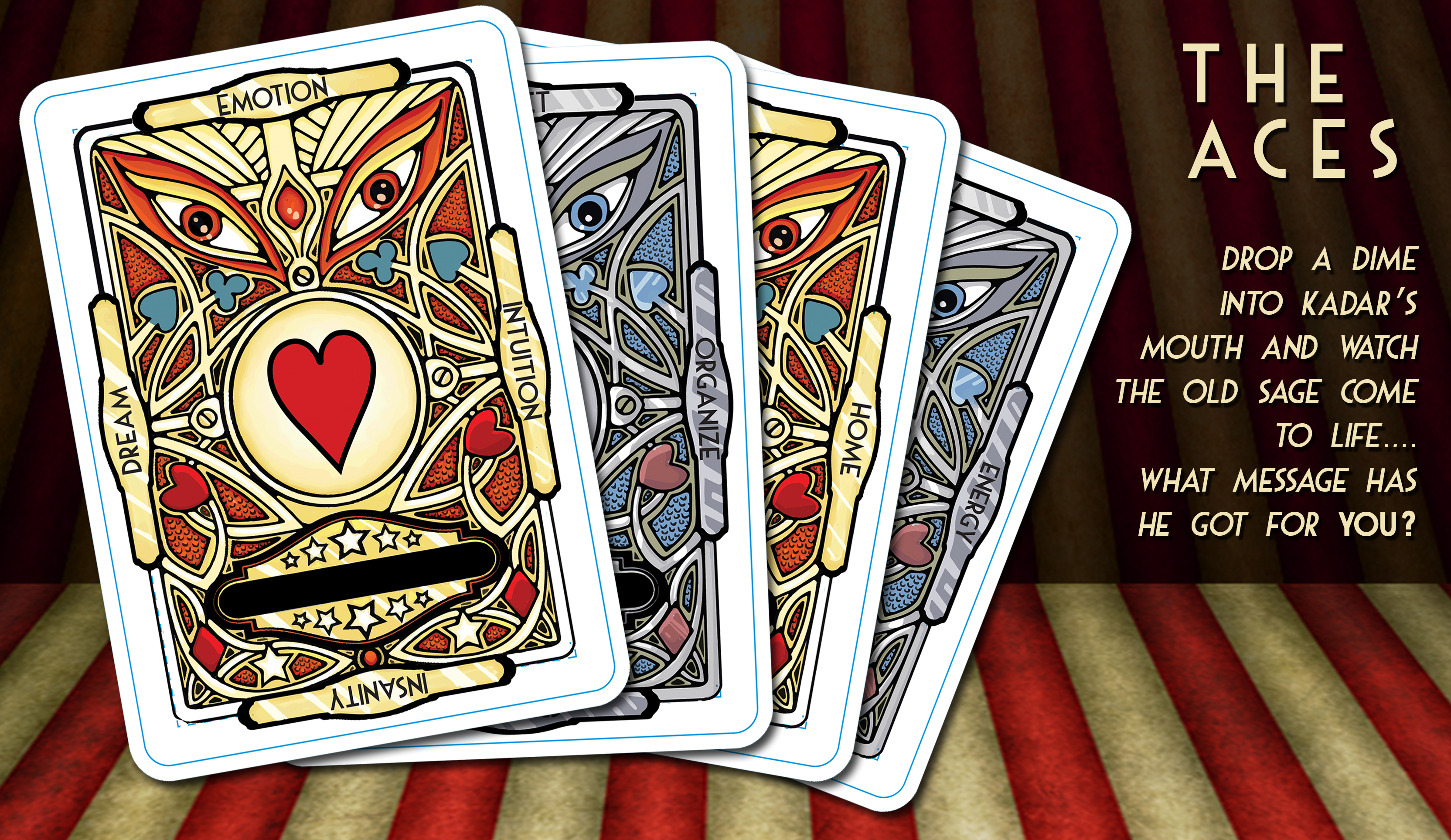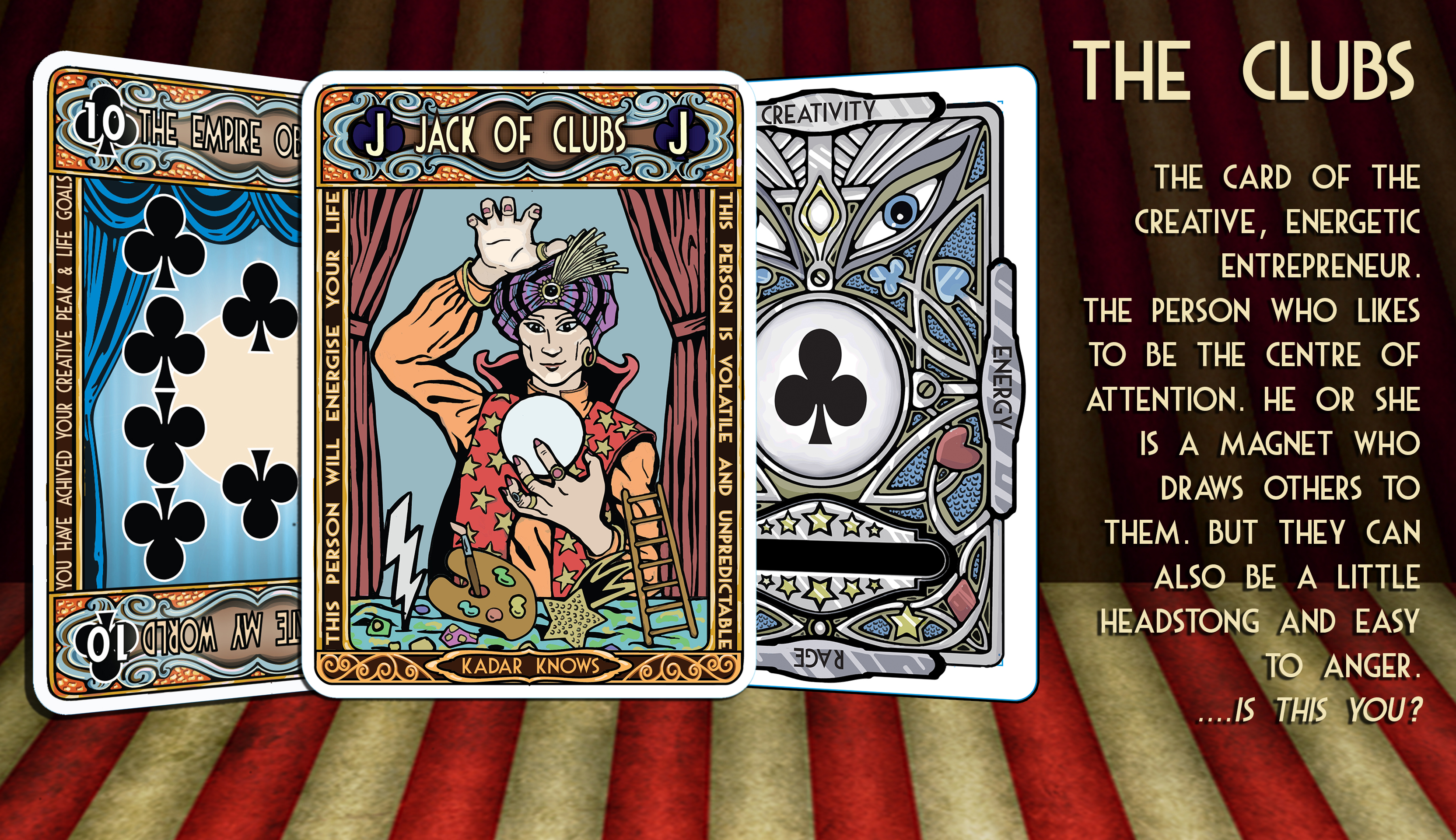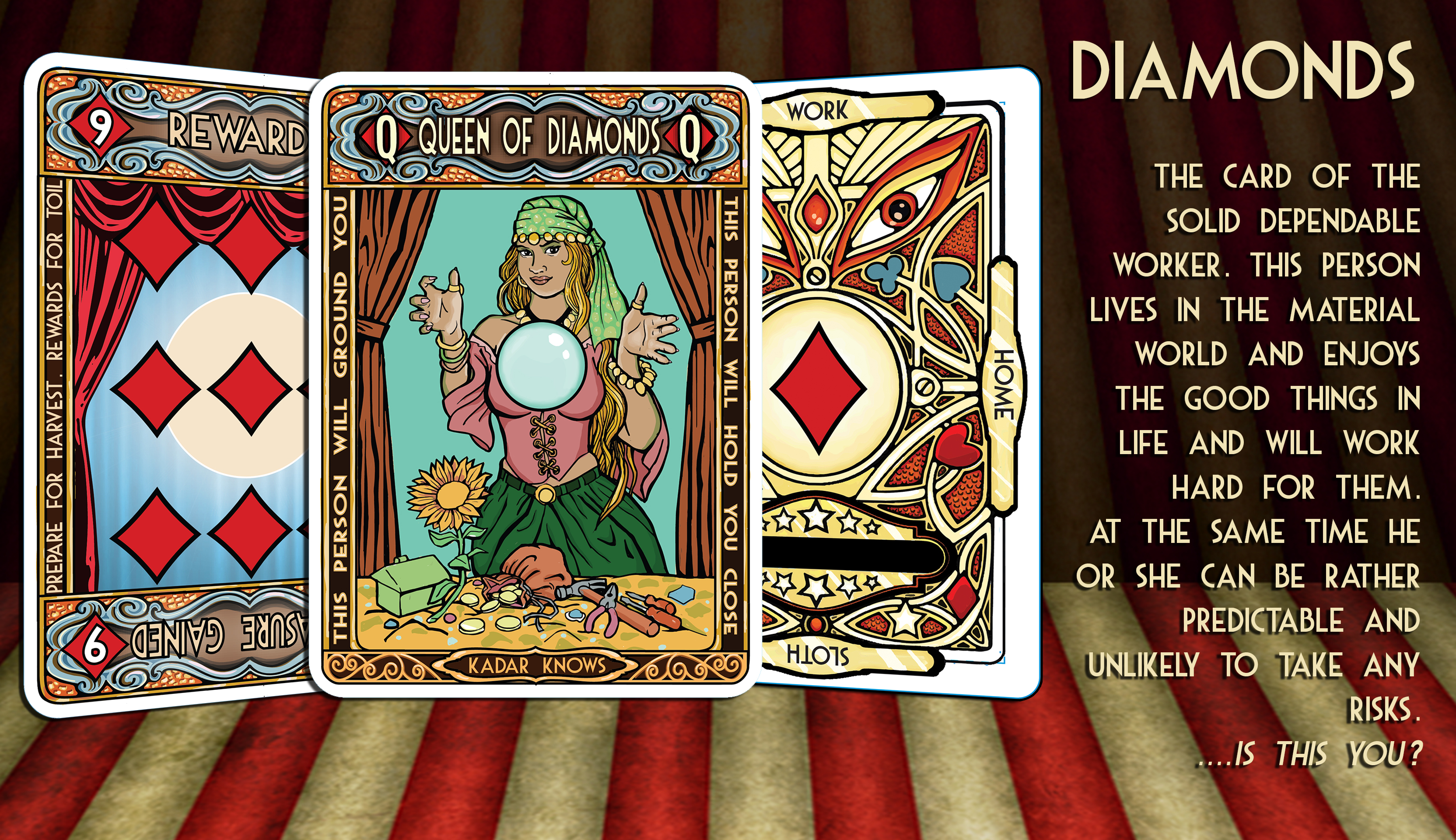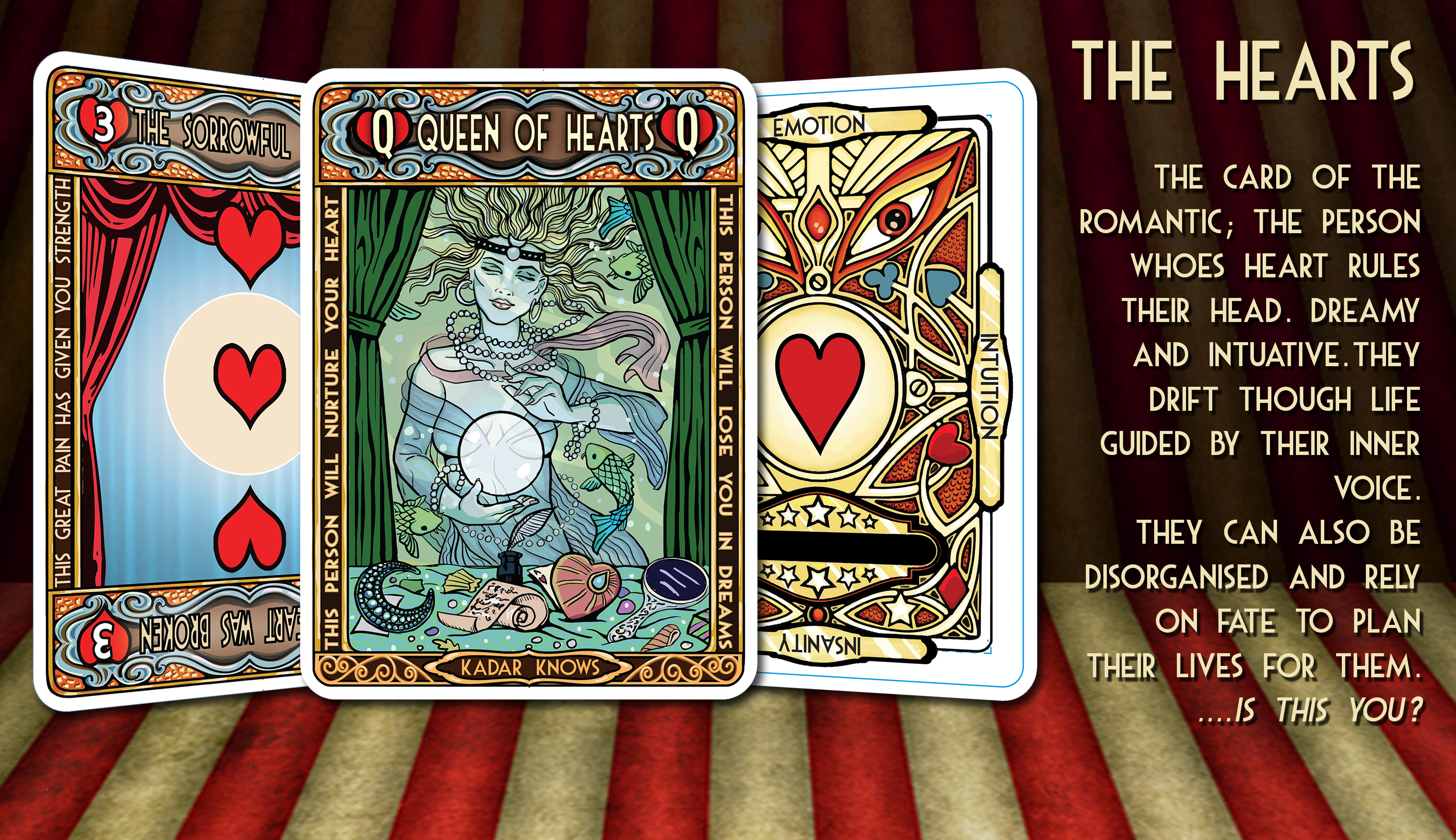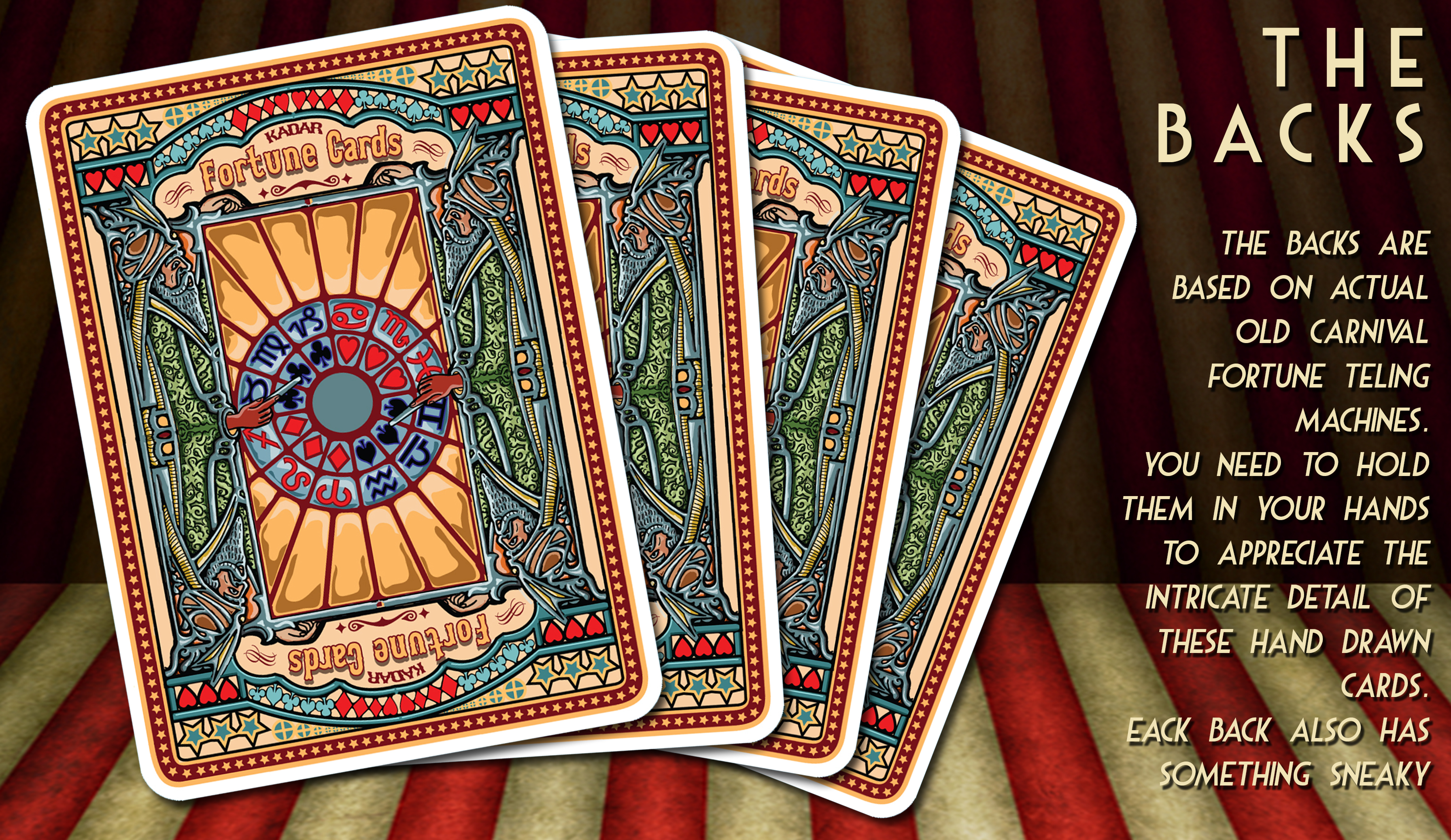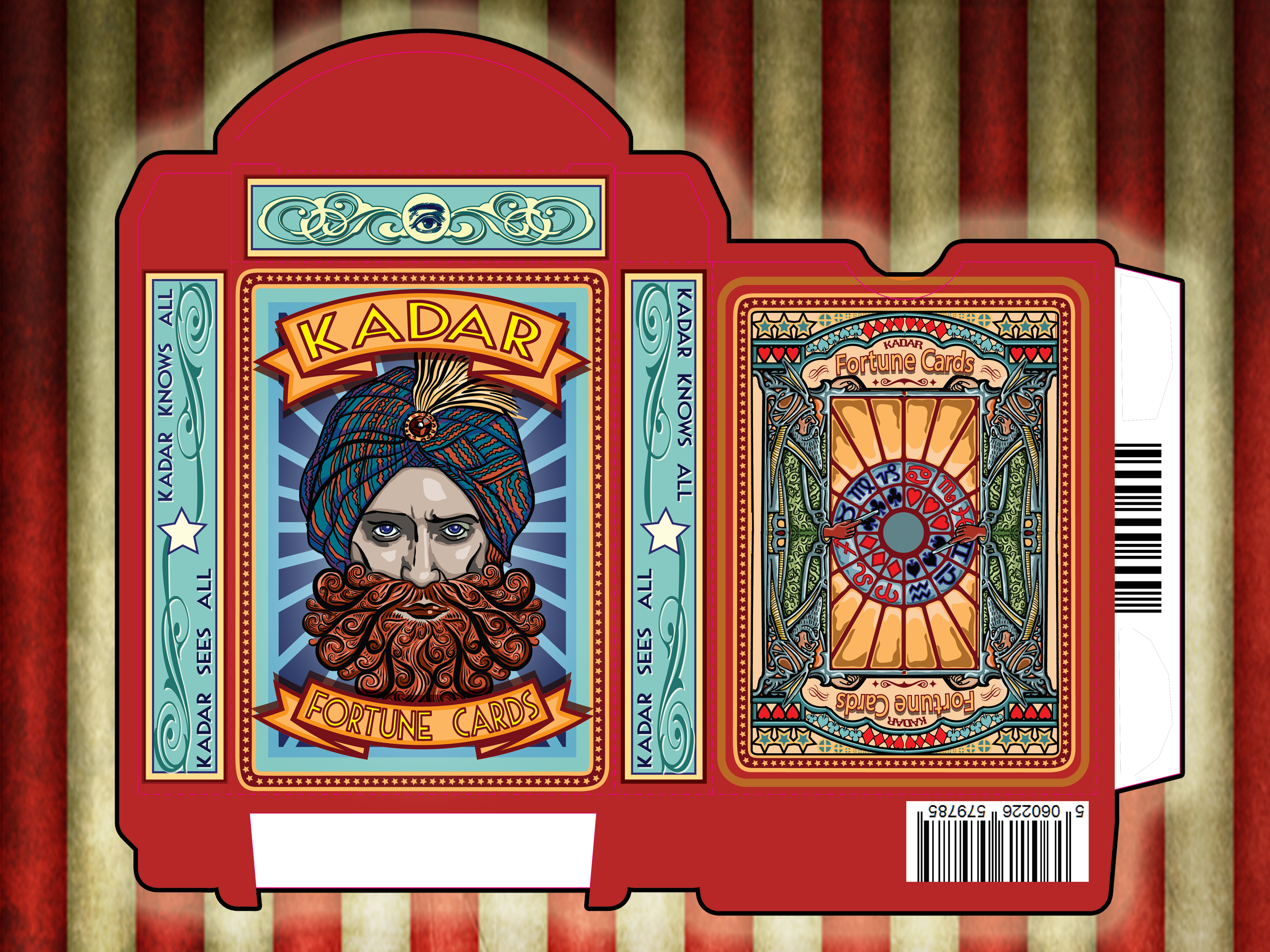 Member since March 15, 1997
View Articles
Adam has been involved in developing the site as well as reviewing new decks and conducting research. He is particularly interested in innovation, Kickstarter and East Asian cards. He is a member of the IPCS and webmaster of the EPCS.