Published January 01, 2014
Updated January 03, 2016
Looking Back At 2013 on The World of Playing Cards
2014 will be the 18th year of the World of Playing Cards, since we launched our website in 1996 the site has grown to over 1,500 articles and informative pages about the history and culture of playing cards. Here's a brief summary of 2013's highlights
2014 will be the 18th year of the World of Playing Cards, since we launched our website in 1996 the site has grown to over 1,500 articles and informative pages about the history and culture of playing cards. Here's a brief summary of 2013's highlights:
We're looking forward to adding more educational and informative articles in 2014. If you have anything to contribute feel free to contact us through our contact page. Special thanks to Barney Townshend and Rod Starling for contributing many items from their collections.
Over the years we have also improved the website over many iterations and design changes, here's a highlight of some of the homepage designs.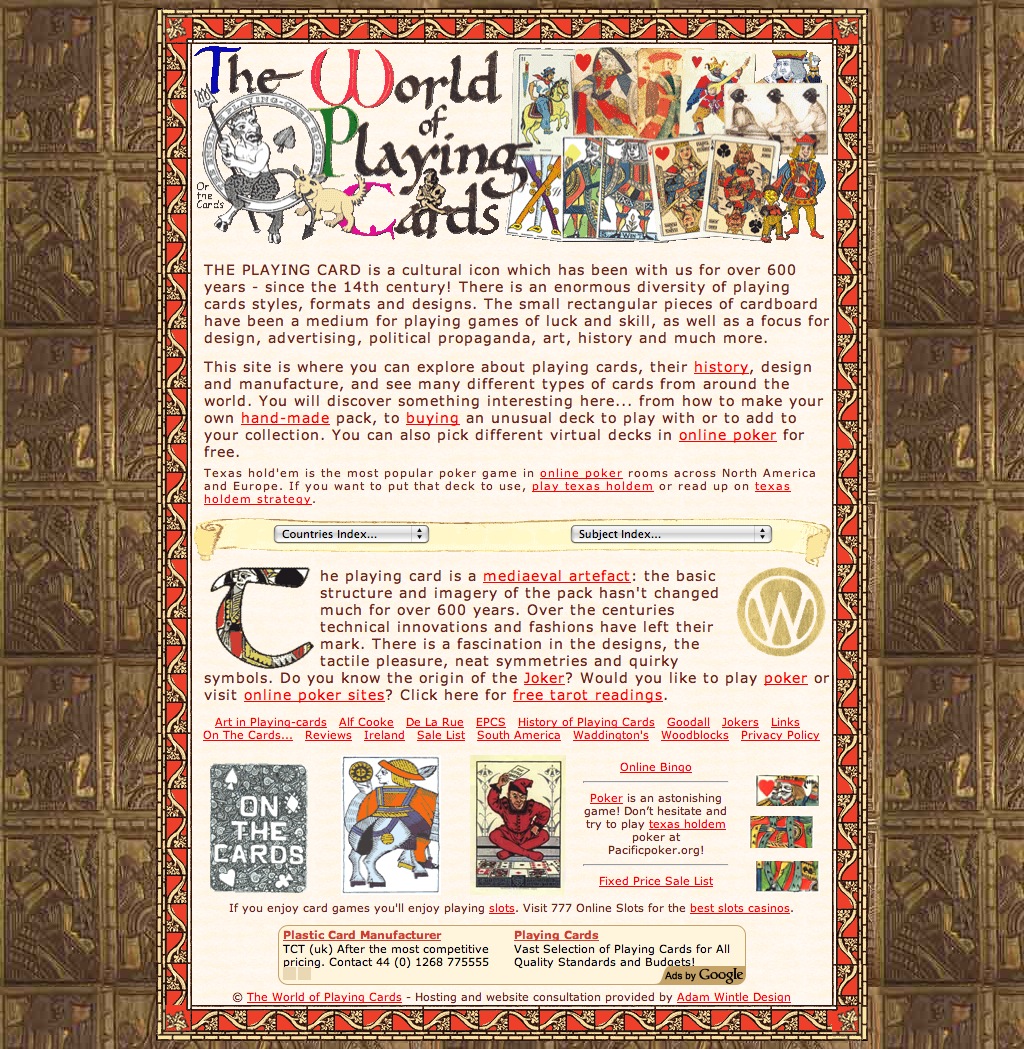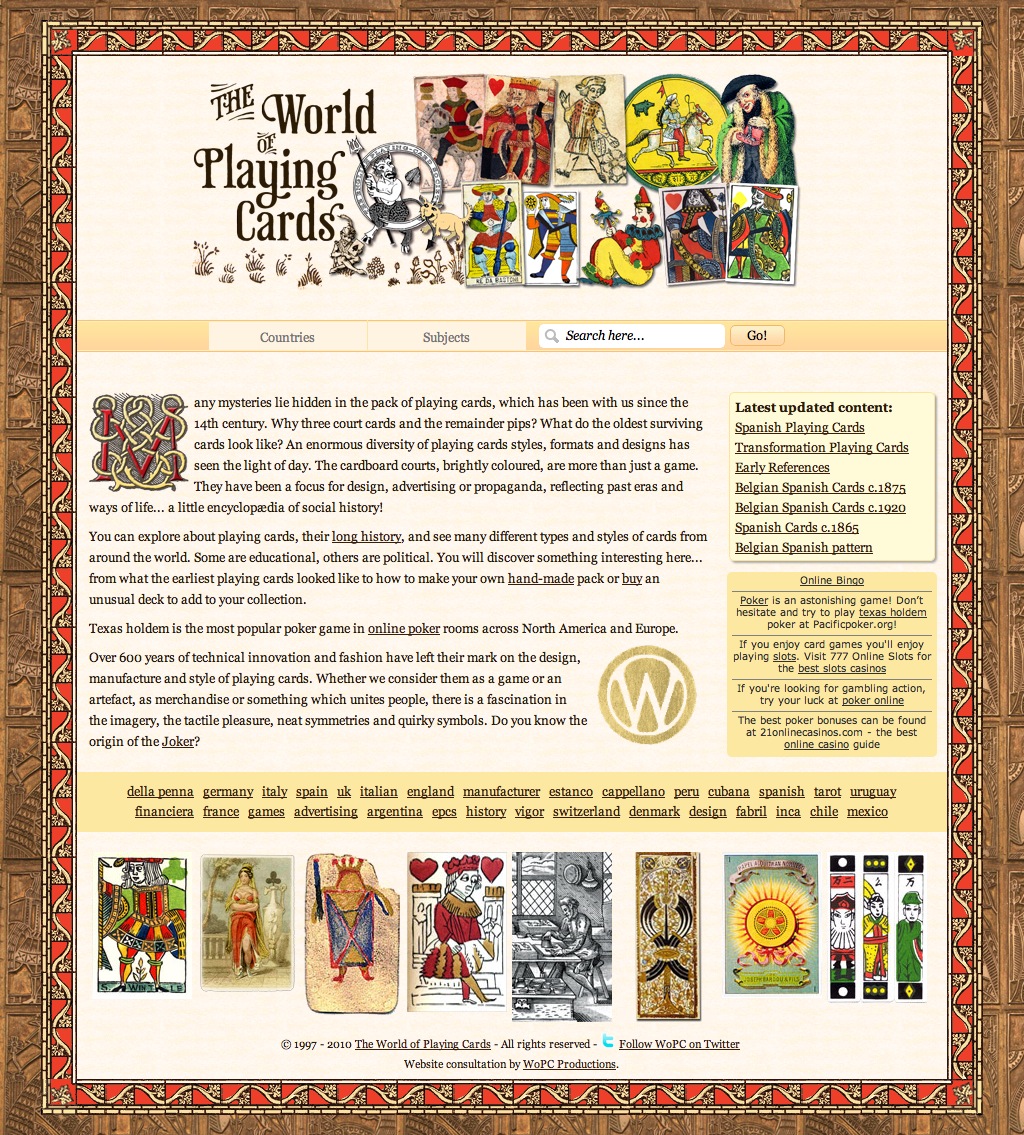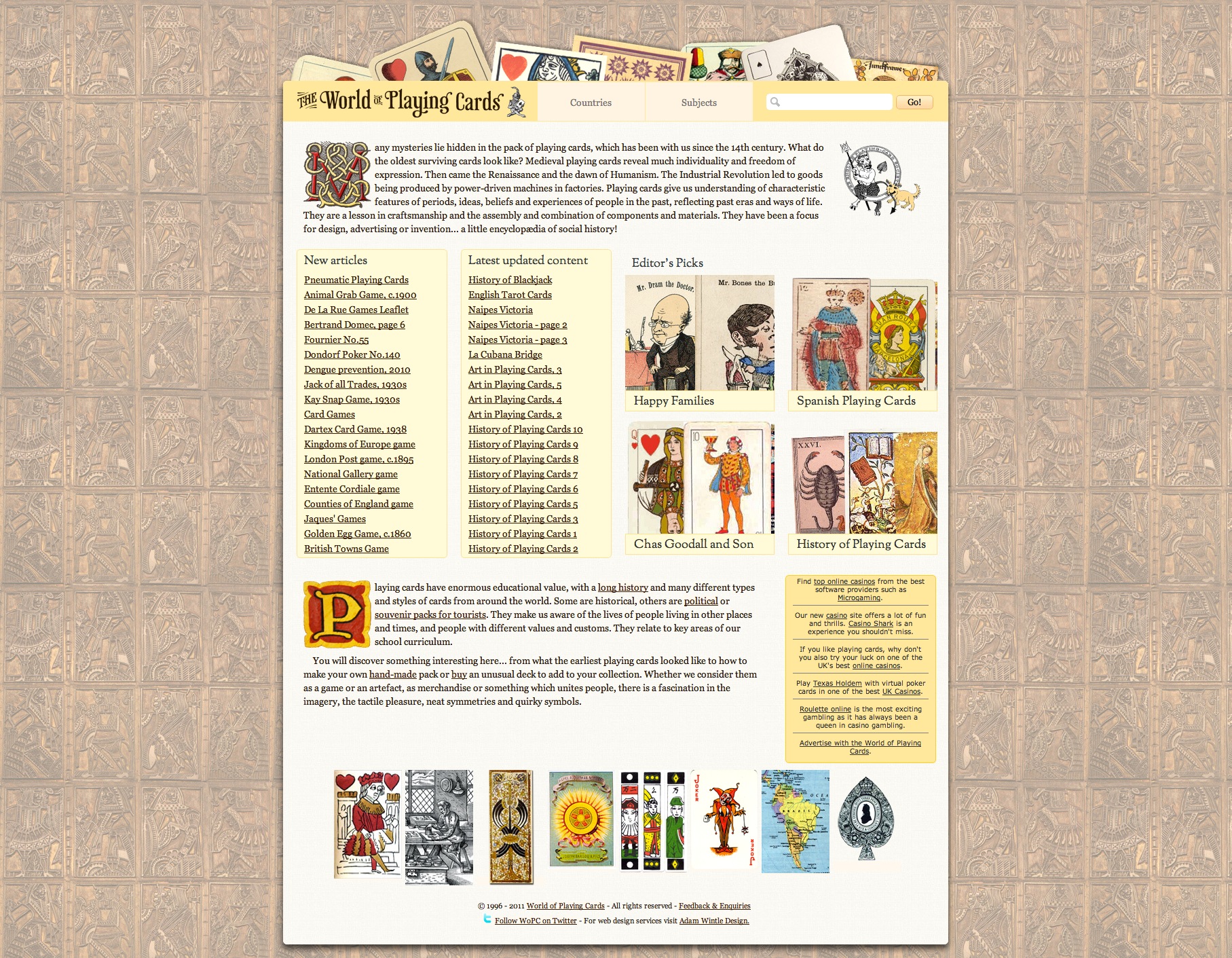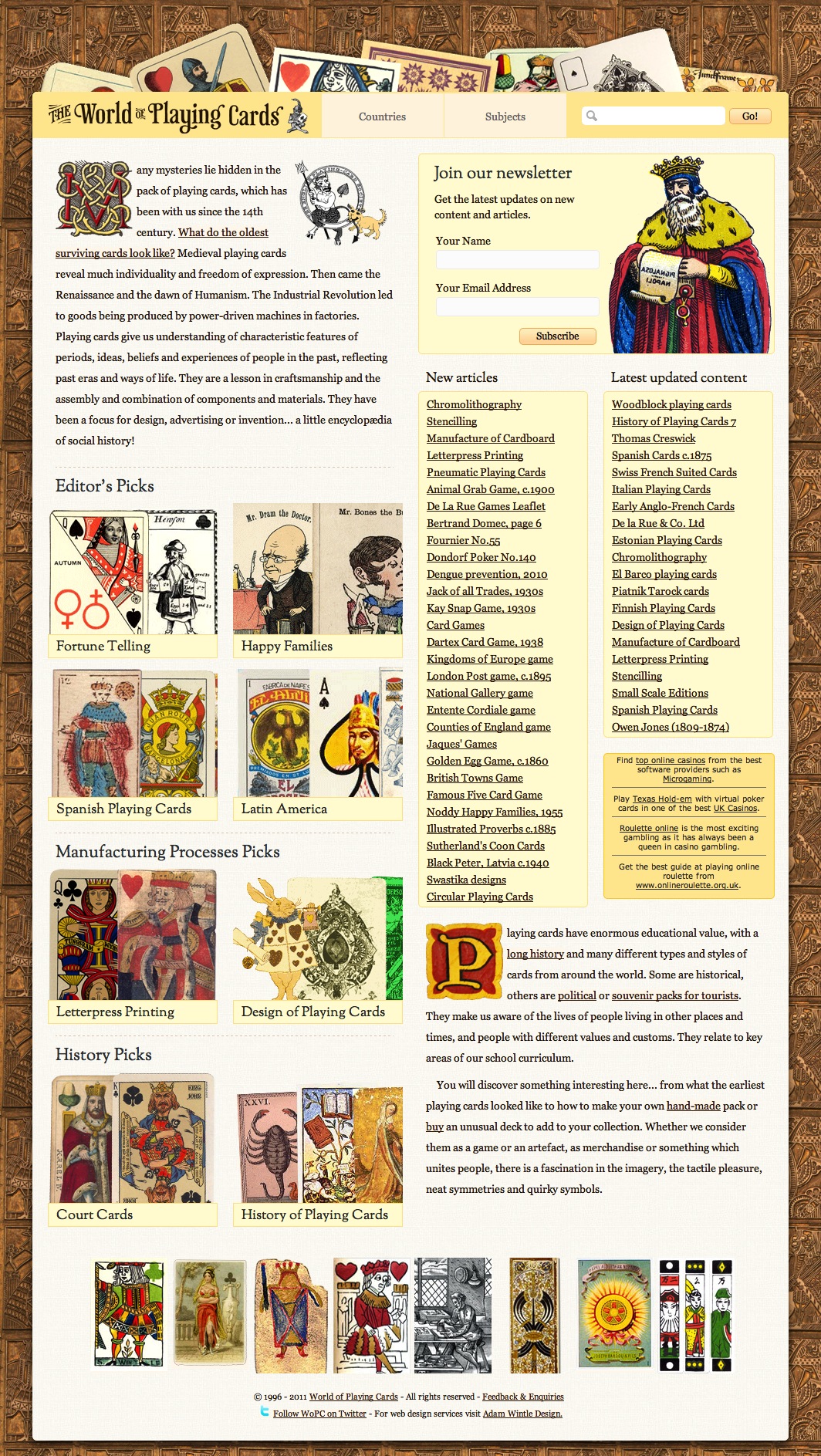 Member since March 15, 1997
View Articles
Adam has been involved in developing the site.
Recommended
Some further material relating to cards from nineteenth and twentieth century periodicals.
Today we're launching a new homepage layout.
We're excited to announce that Ken Lodge, one of the foremost experts on the standard English pattern, is relocating his blog to the World of Playing Cards. From now onwards you will be able to enjoy Ken's insights and opinions here from Ken's new blog page.
​The World of Playing Cards is looking to expand its content by adding a new card trick database. Covering basic tricks to help bring a wider awareness to card tricks. If you're a magician and would be interested in contributing please contact us.
2014 will be the 18th year of the World of Playing Cards, since we launched our website in 1996 the site has grown to over 1,500 articles and informative pages about the history and culture of playing cards. Here's a brief summary of 2013's highlights