Published January 12, 2014
Updated April 28, 2022
The Simpsons Playing Cards by Blackout Brother
These Simpsons playing cards were created for a t-shirt competition. Each card representing a member of the Simpsons family.
These cards were created for a Threadless t-shirt competition for the 25th anniversary of Simpsons, the cards unfortunately didn't win the competition. Charles says
"Suddenly I got an ideas of combining playing card with the simpsons family. I thought that the Jack, Queen, and King can represent Simpsons as a family. So, Homer will be the king, Marge will be the Queen and she holding Maggie. Lisa and Bart will be the Jack.For the card's icon, I changed it into Doughnut because its Homer's favorite food."
Charles AP a.k.a Blackout Brother is a full-time illustration freelancer specializing in dark art and realism based in Indonesia, you can view more of his artwork on his website.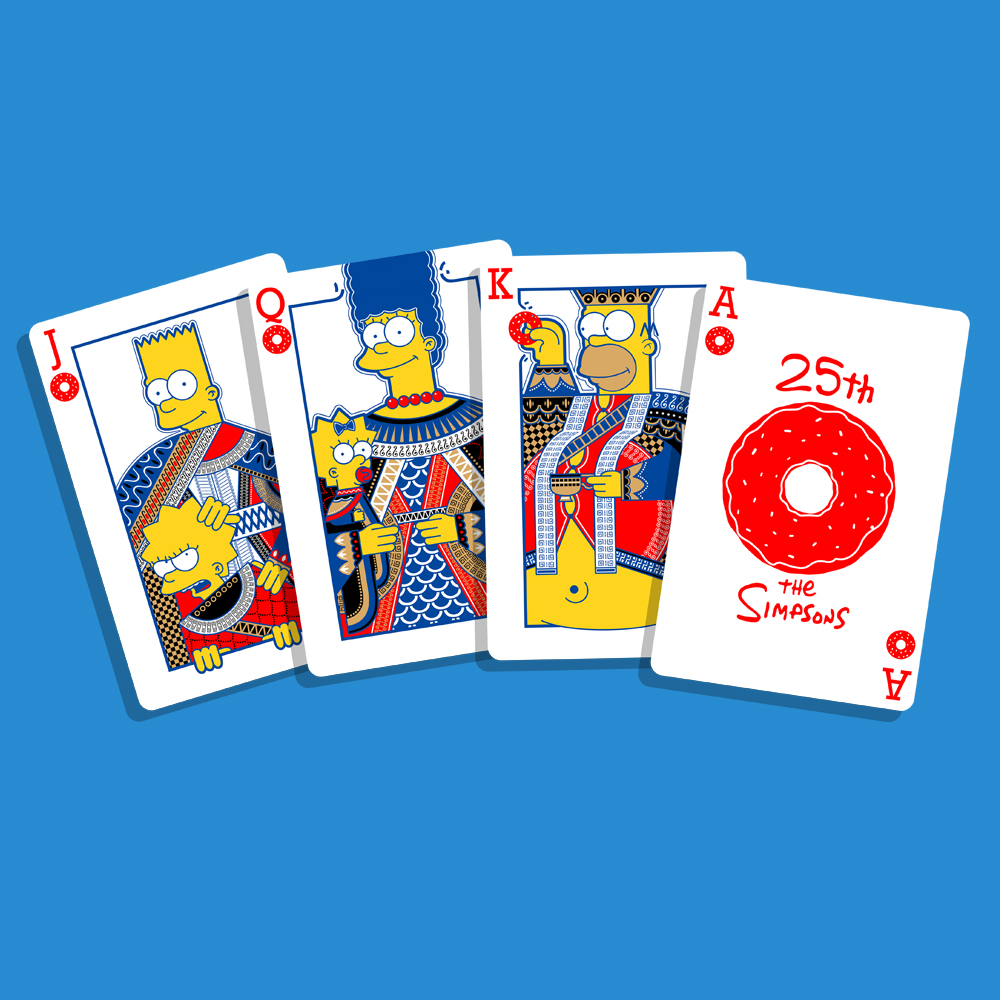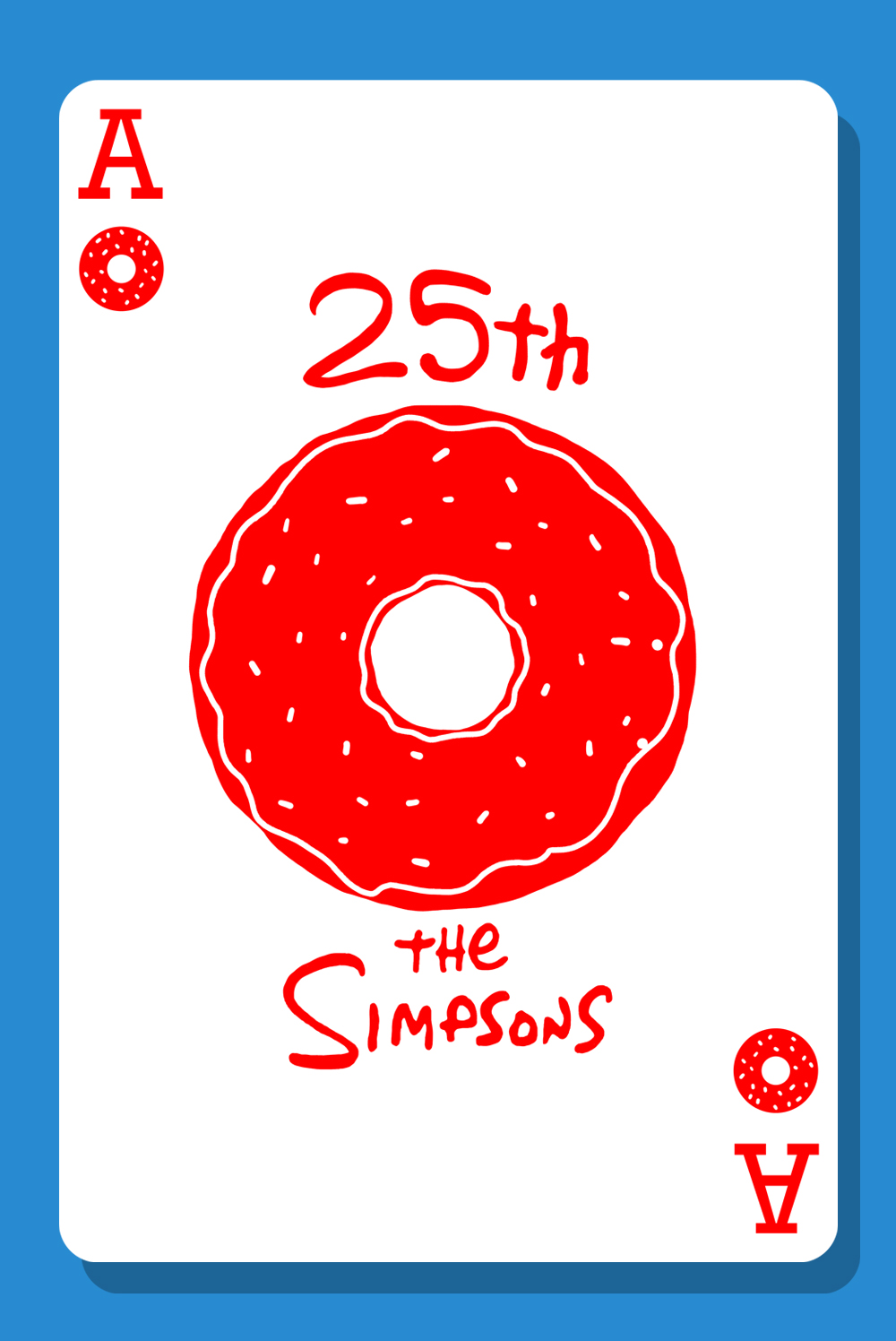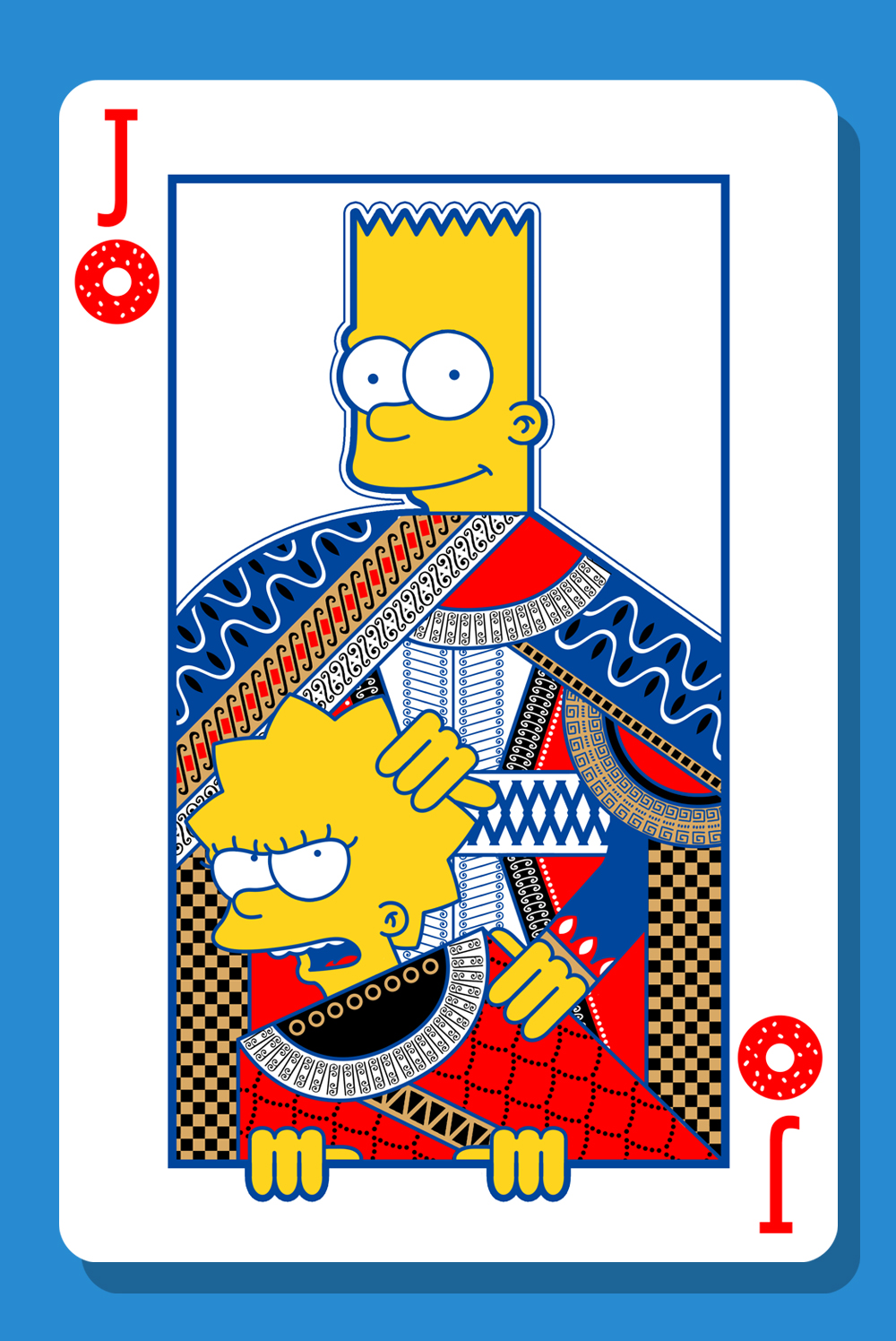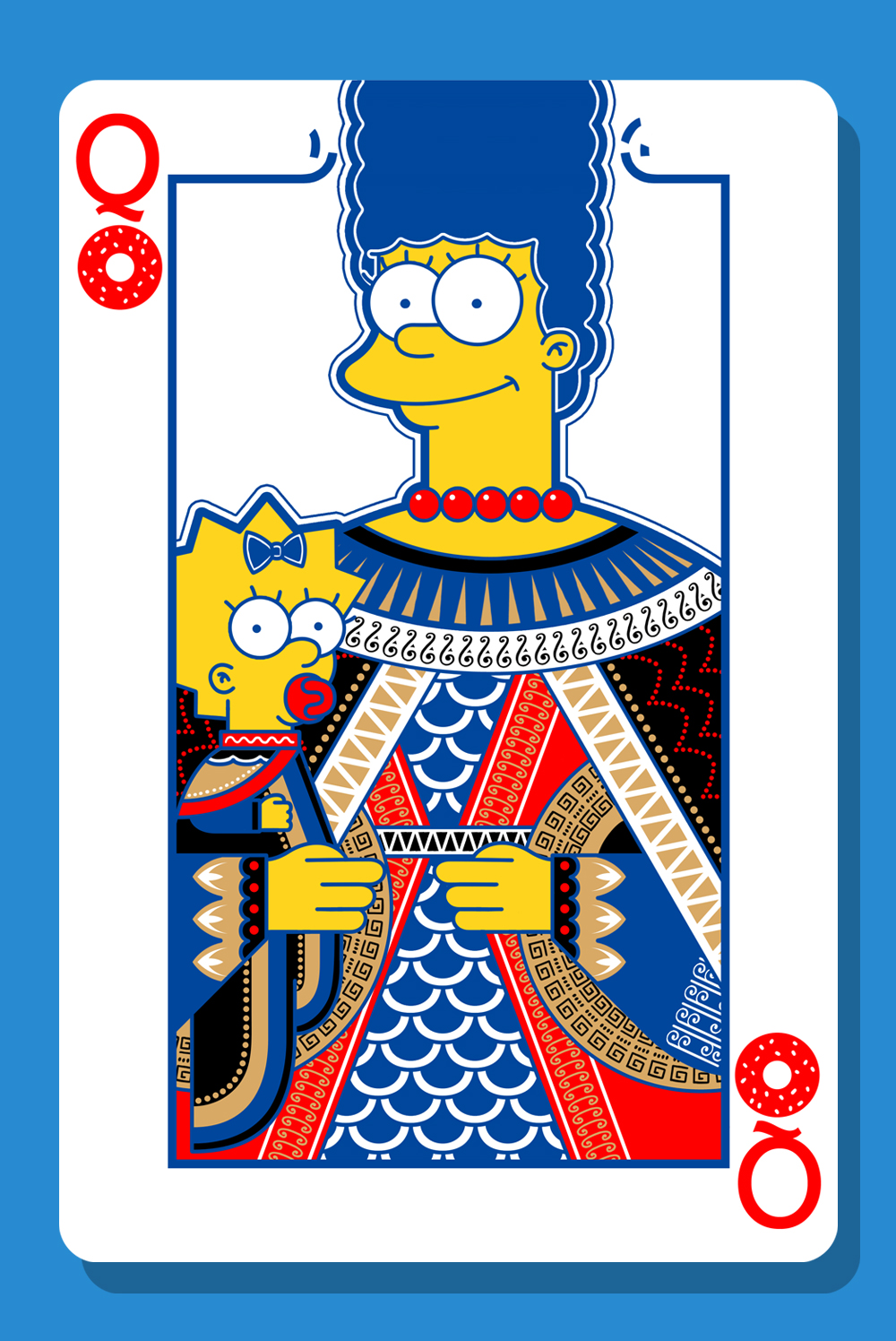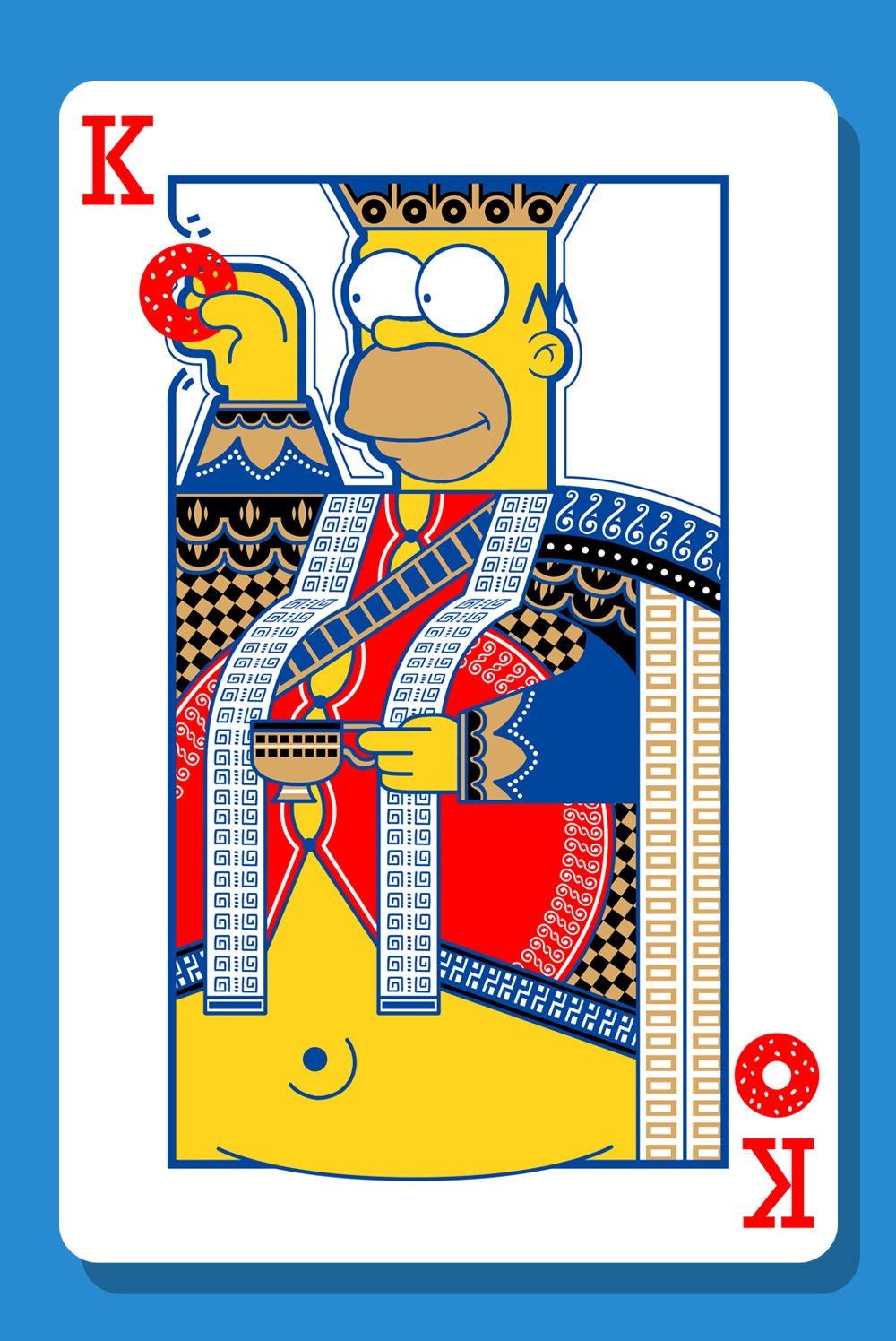 Member since March 15, 1997
View Articles
Adam has been involved in developing the site as well as reviewing new decks and conducting research. He is particularly interested in innovation, Kickstarter and East Asian cards. He is a member of the IPCS and webmaster of the EPCS.