Published June 22, 2015
•
Updated April 20, 2022
Celtic Myth Playing Cards by Cultúrlán Enterprises
Celtic Myth playing cards are the third and final set of cards in a series based around the themes of Celtic mythology and society.
In October 2014 we reviewed Cultúrlán's first two packs in this series, now the team are launching a third and final pack of the same theme.
This new pack features the wild and chthonic forces from Celtic mythology and lore with the addition of Ard Rí (High King).
Each of the decks in this series contains imagery hand-drawn from the history and mythology of the Celts, presenting illuminations rich with symbolism. This final deck features vertically symmetrical (i.e. two-way) designs for the face-cards and back showcasing the more chaotic elemental forces of Celtic legend and cosmology.
These cards are uncommon in that their artist, James Acken, has used his background as both a scholar and artist to draw these images, creating a detailed tapestry of symbolism throughout.
The project also includes an original card game called Ard Rí, a competitive game designed for 2 to 5 players in which players take on the role of ancient Gaelic warlords and vie amongst each other to become High King.
Visit Cultúrlán Enterprises' Kickstarter campaign page for more images and information about the cards and the game.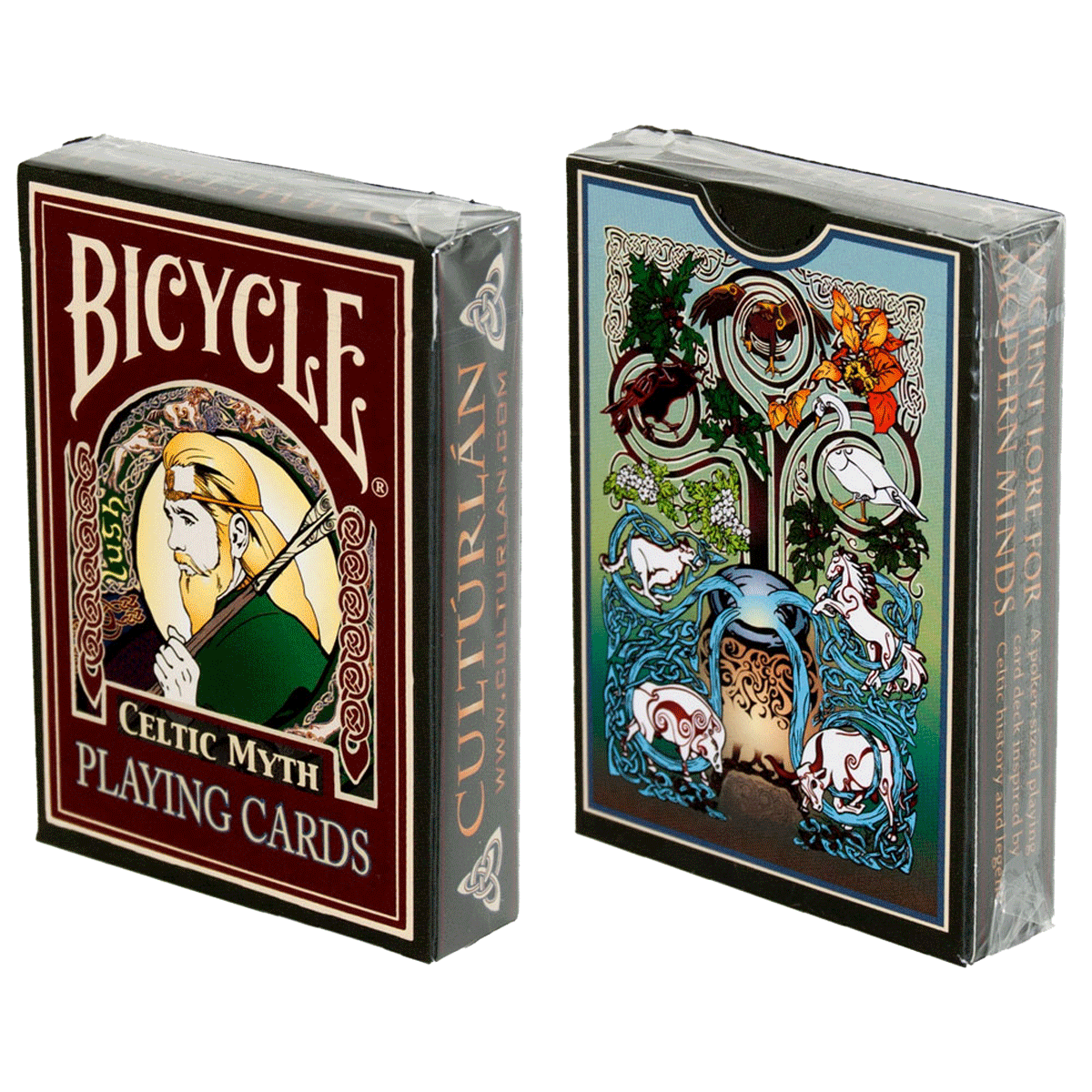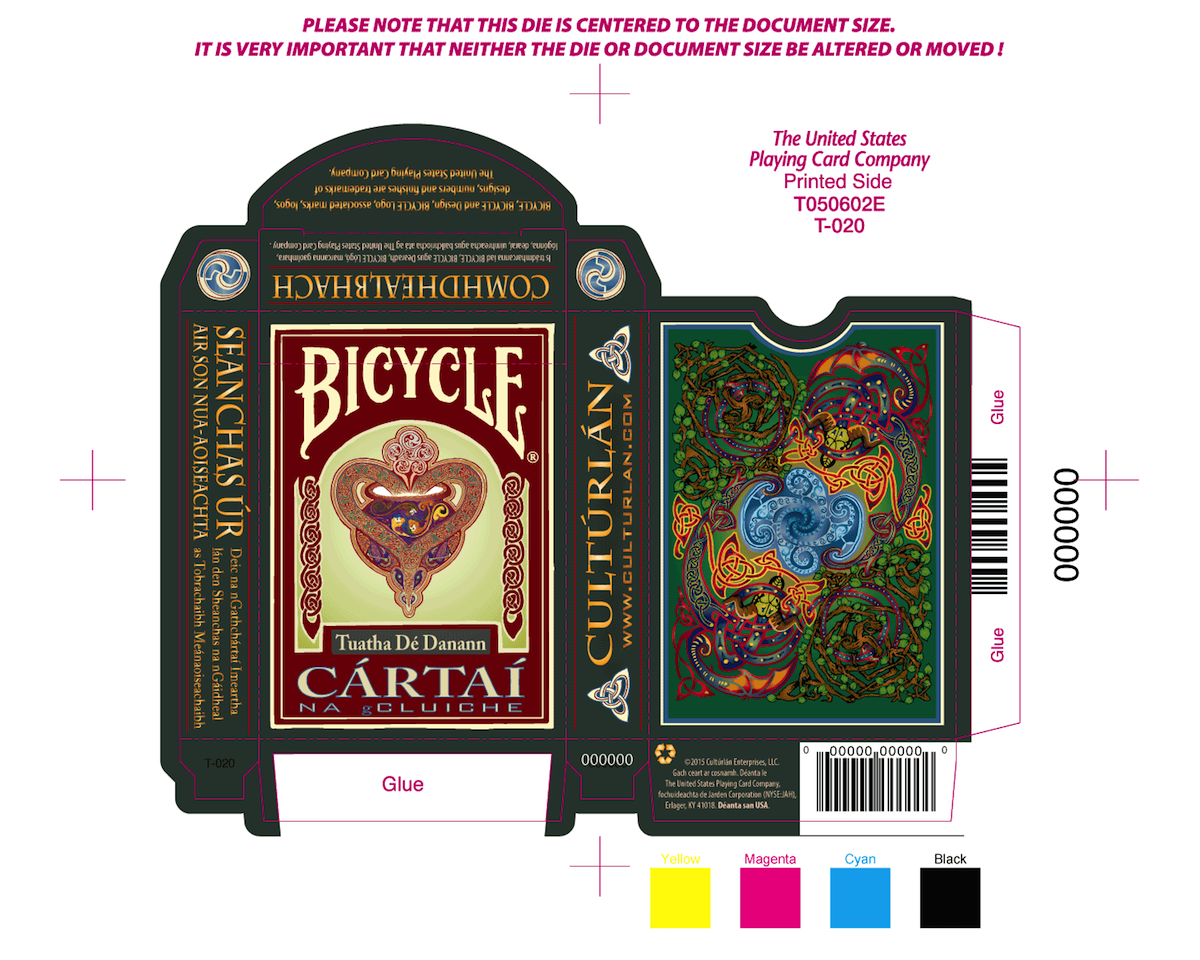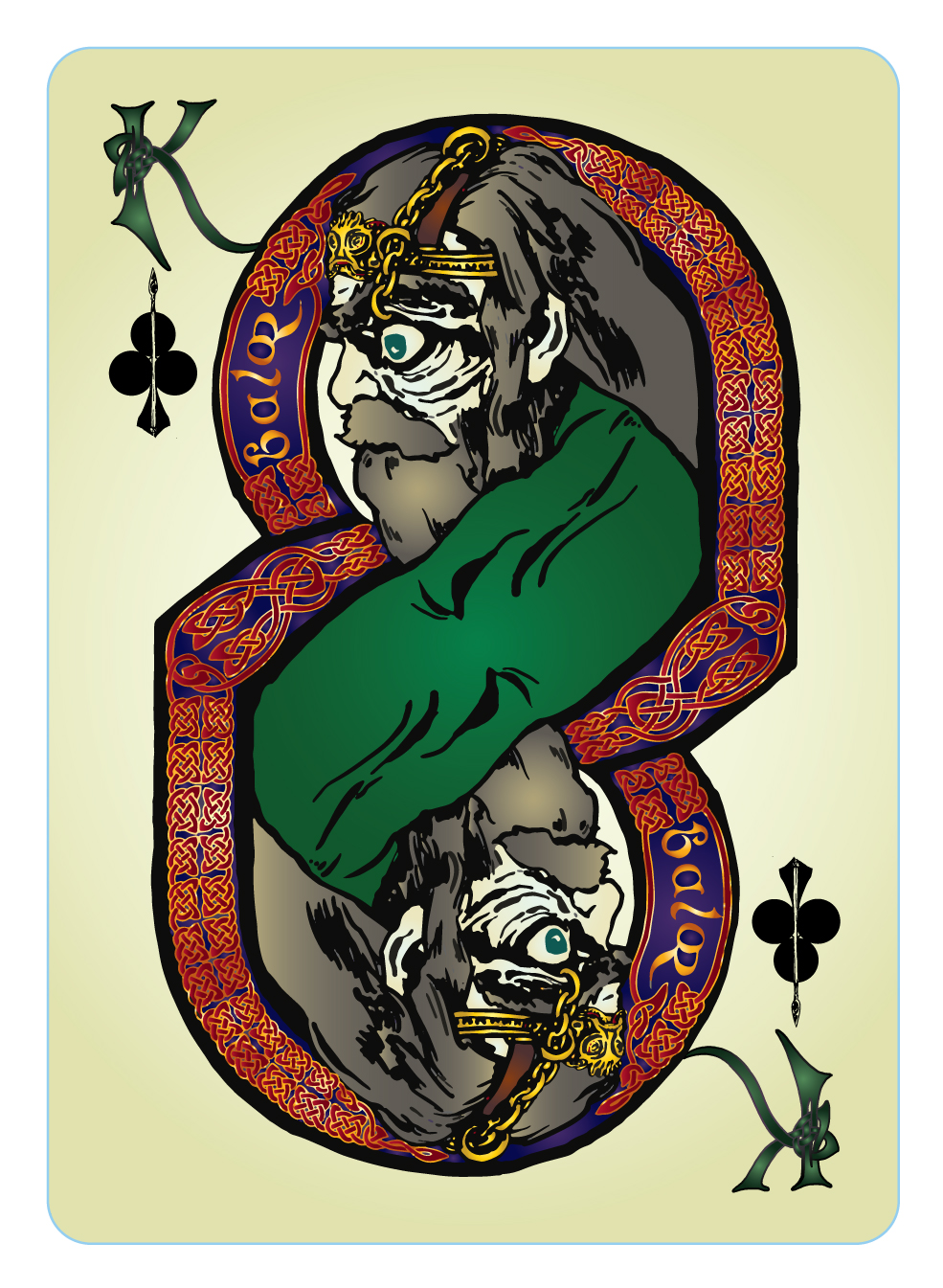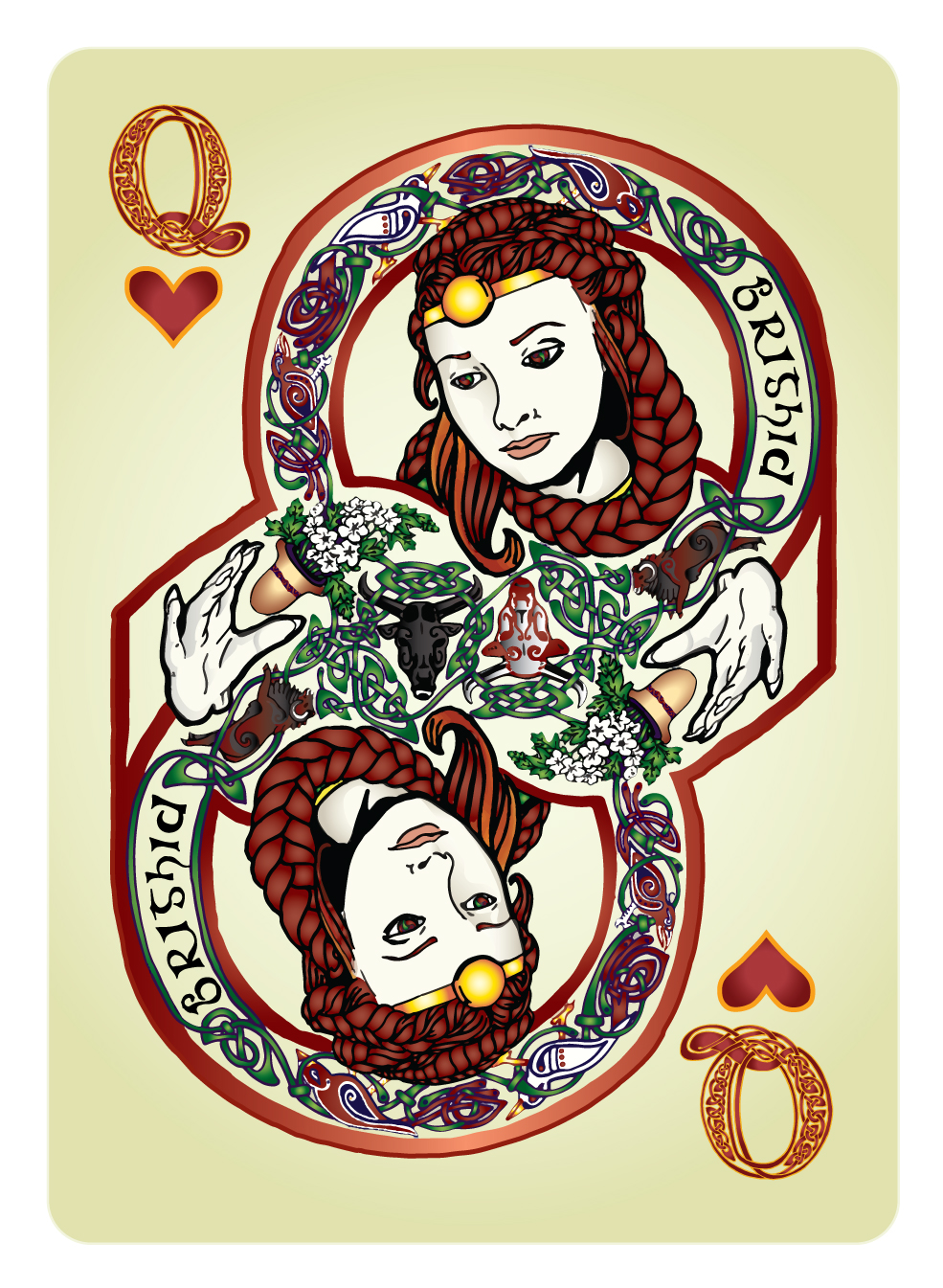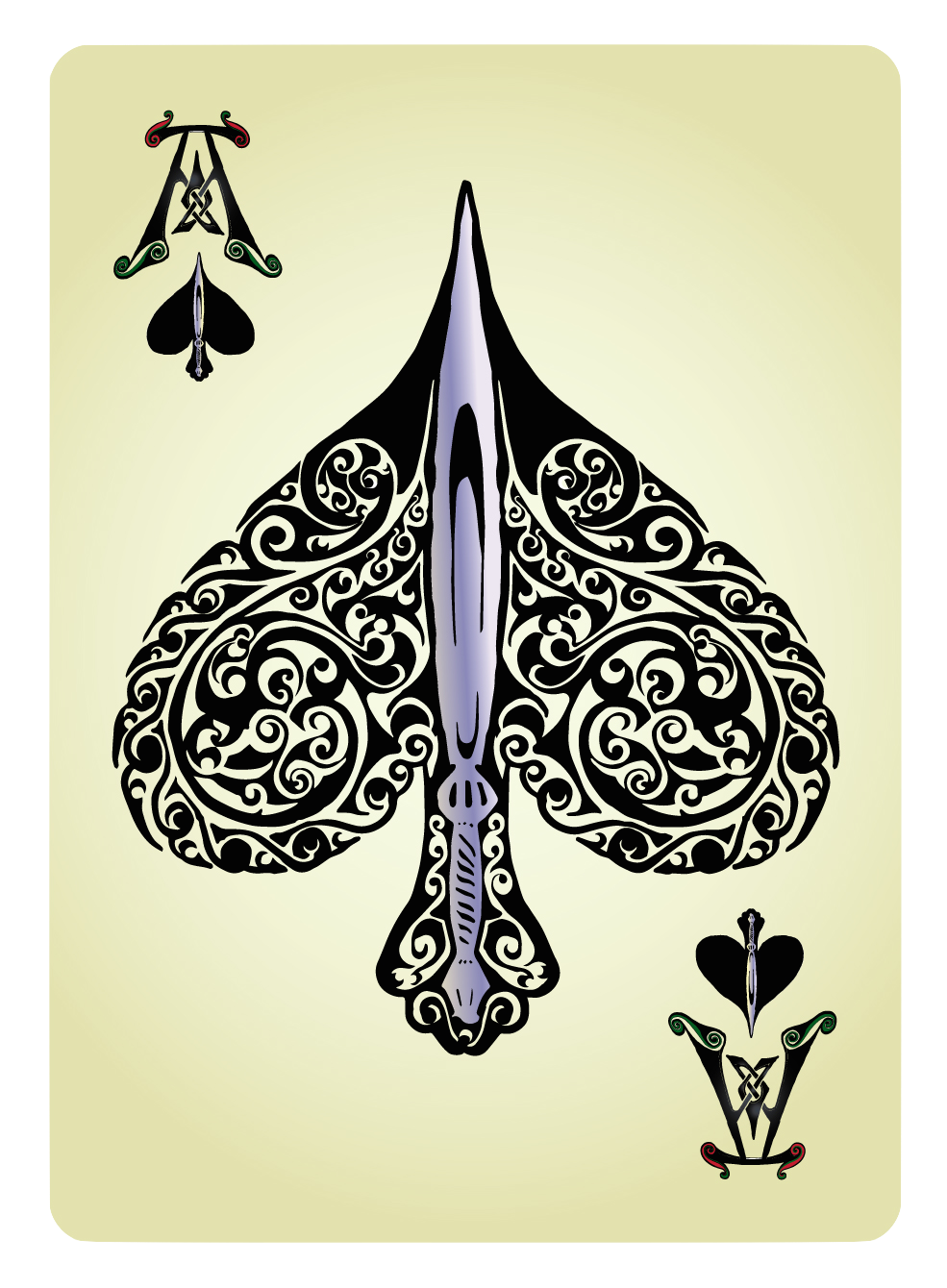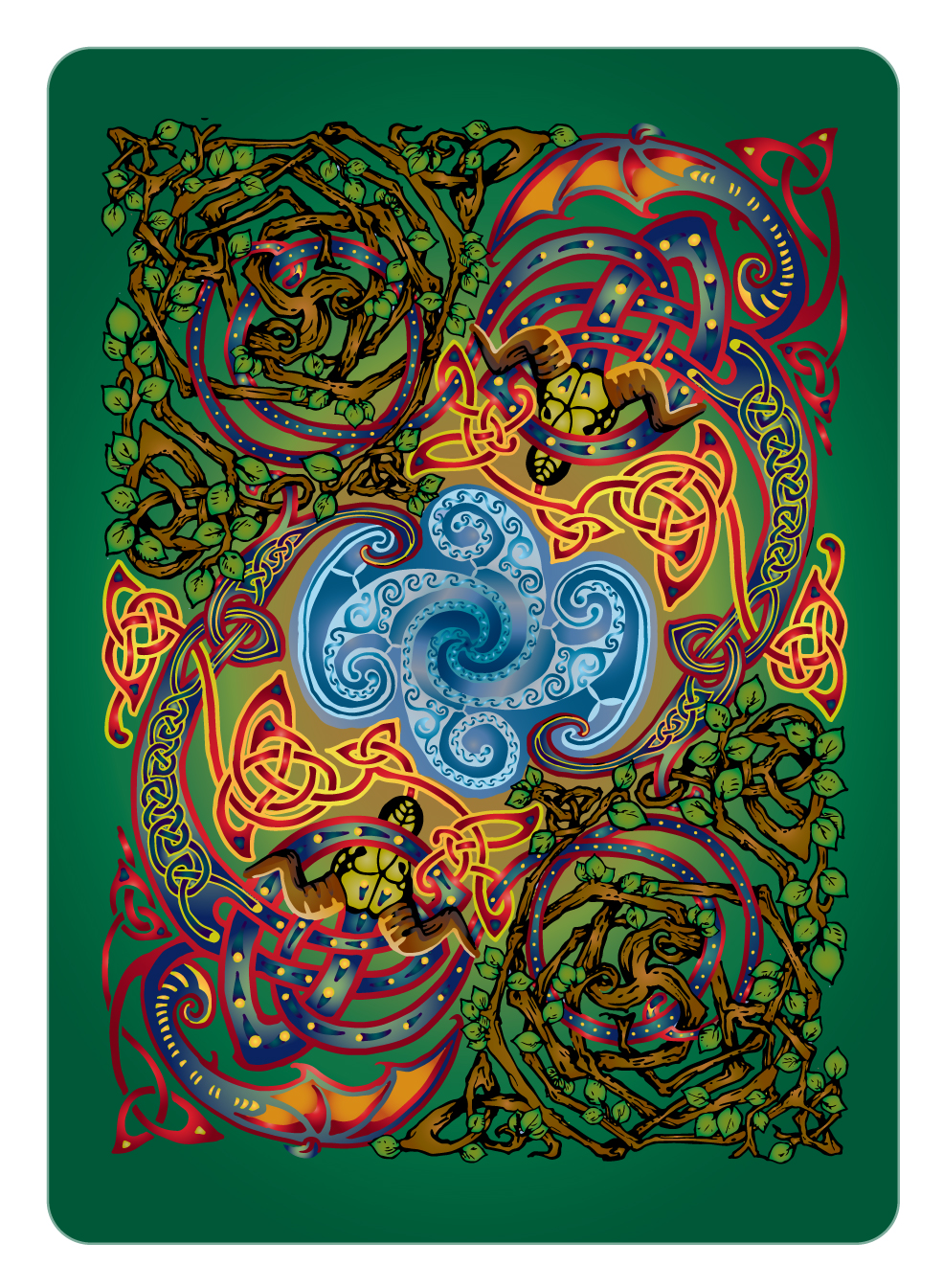 Member since March 15, 1997
View Articles
Adam has been involved in developing the site as well as reviewing new decks and conducting research. He is particularly interested in innovation, Kickstarter and East Asian cards. He is a member of the IPCS and webmaster of the EPCS.