Bharata Playing Cards - series 2 - by Sunish Chabba & Ishan Trivedi evoke the kings, queens and warriors from the stories of the Mahabharata, the epic Sanskrit poem from India.
The court cards are presented in the sensitive and refined style of Kishangarh paintings.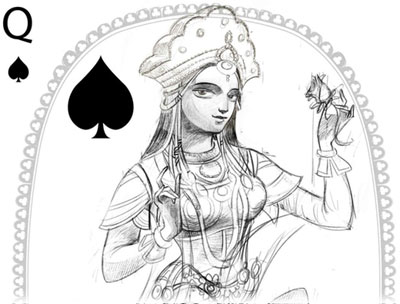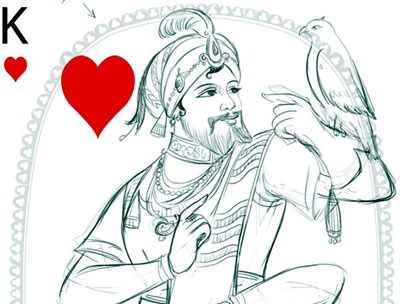 Combining these with the Bharata tarot makes a full 78 tarot deck but these cards can be used separately.