Bharata Major Arcana Tarot
After being successfully funded on Kickstarter...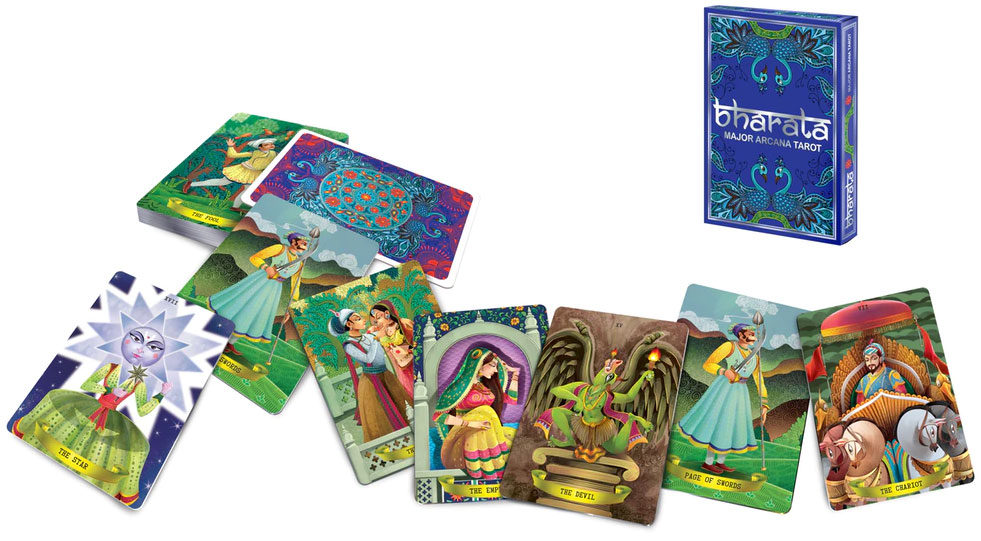 The illustrations are based on traditional Indian folk art forms, Kishangarh style & miniature paintings. Apart from the classic tarot meanings, symbolism found in folk art has also been used. The trump sequence is based on Rider-Waite. Each card is hand-drawn and then finished digitally. The illustrator Ishan Trivedi's work has been appreciated by both Indian & foreign publishers.