Published October 04, 2014
•
Updated June 11, 2022
Cultúrlán
Celtic myth playing cards inspired by the rich Celtic pantheon of mythological Gods, Goddesses, and heroes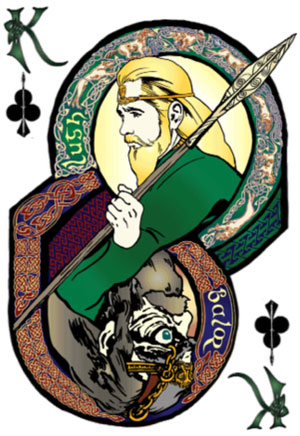 "Cultúrlán" Celtic myth playing cards
The cards in these decks are rich in symbolism, celebrating the Celtic pantheon of mythological Gods, Goddesses, and heroes. The cards contain an enormous amount of detail which is backed up by scholarship and each image is captivating and draws your attention deeper into the design. The cards are of excellent quality with nice sharp print registration and each card obviously had a lot of time and devotion dedicated to it... nothing to be disappointed by!
Asymmetrical Version
There is an inherent duality in Celtic culture that celebrates both the dark and the light, the force of human social values balancing the forces of nature, and the contrast between what we understand and what may be hidden in the supernatural. This duality is represented in the artwork in Cultúrlán's asymmetrical playing cards. Celtic culture recognizes the need for both creation and destruction in human society. The purpose of Lugh and Balor, both kings of Ireland, was to provide abundance to their families through distributing their wealth, and to create the means for supporting their clans over many generations.
1st Symmetrical Version
The cards in this symmetrical deck (same each end) feature the 'light' characters in the asymmetrical deck. Each image is captivating and draws your attention deeper into the design.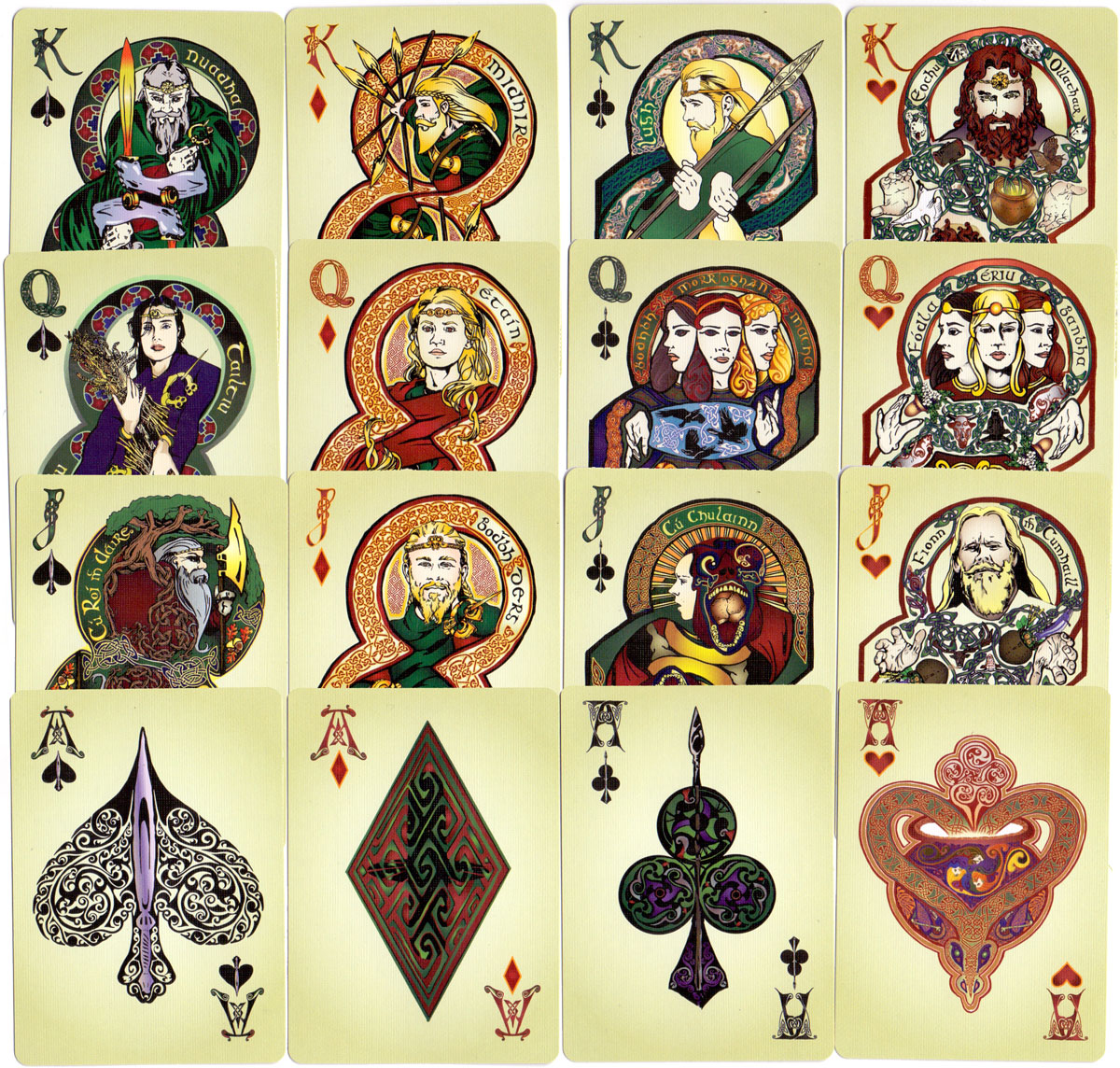 2nd Symmetrical Version
Cultúrlán's third and final deck in this series of cards is scheduled to be ready for Bealtaine. With images faithful to original Irish, Scottish, and Welsh tales as preserved in medieval tradition, these new symmetrical decks are meant to fan the embers of interest in myth that glow around the world, and coax into flame that old pleasure in ancient lore...
Member since February 01, 1996
View Articles
Curator and editor of the World of Playing Cards since 1996. He is a former committee member of the IPCS and was graphics editor of The Playing-Card journal for many years. He has lived at various times in Chile, England and Wales and is currently living in Extremadura, Spain. Simon's first limited edition pack of playing cards was a replica of a seventeenth century traditional English pack, which he produced from woodblocks and stencils.