Published April 08, 2016
Updated May 21, 2022
Dogs
'Dogs' playing cards showcases 52 canine portraits in four suits as authors, artists, musicians and film stars, illustrated by Chet Phillips, 2016
'Dogs' is an original deck of playing cards showcasing 52 canine portraits in four suits caricatured as authors, artists, musicians and film stars, illustrated by freelance illustrator Chet Phillips. Not only are the portraits superb but also the names given to each dog. A good reminder that people do look like their dogs!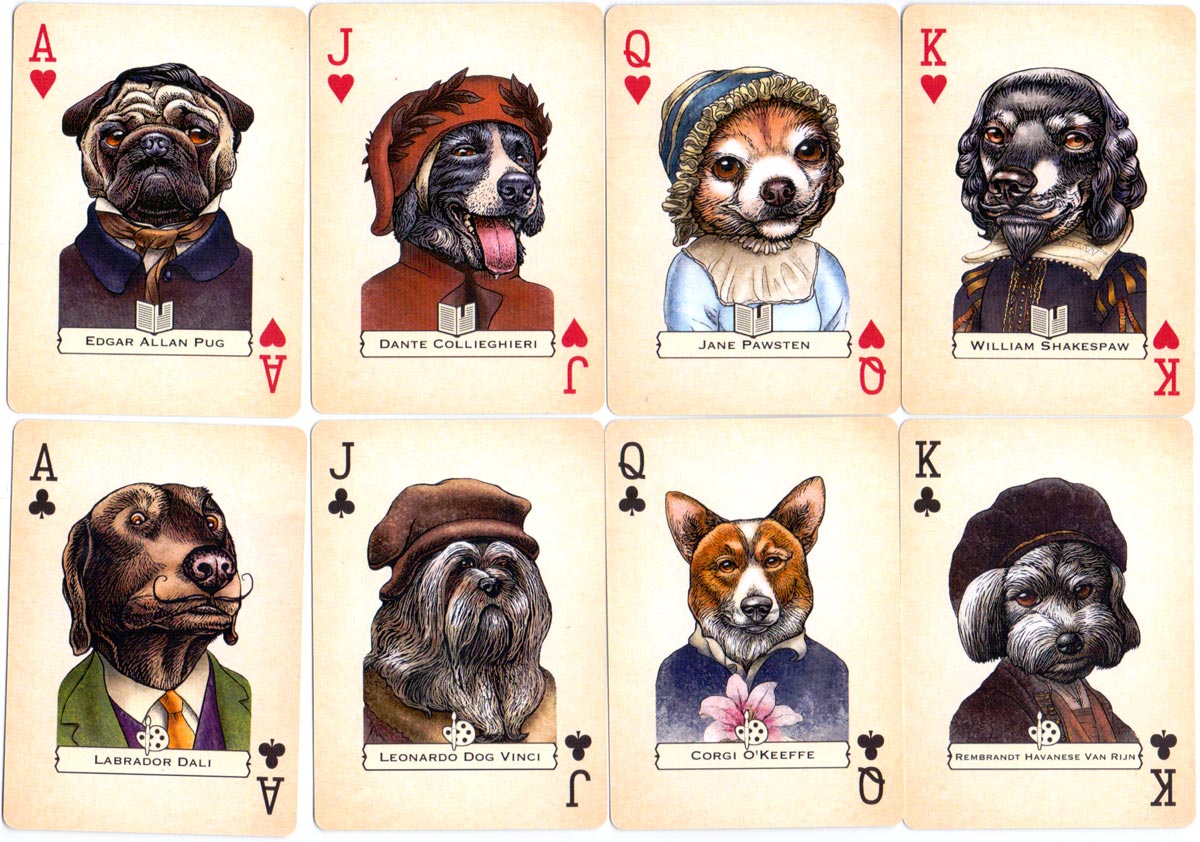 Chet Phillips also created Steam Ark Playing Cards►
Member since February 01, 1996
View Articles
Curator and editor of the World of Playing Cards since 1996.