Published June 08, 2022
•
Updated June 22, 2022
A. Dougherty's Triplicate Recreation
A recreated of the original 1876, No. 18, Triplicate deck by A. Dougherty by Michael Scott in 2014.
Andrew Dougherty's Triplicate Recreation by cards Michael Scott and brought to life after raising USD$35,337 through a successful Kickstarter campaign in Febuary 2014.
Scott has created over 20 playing card decks through Kickstarter, many of which have been successful, including the Triangle Playing Cards and the 8-Bit Mafia deck.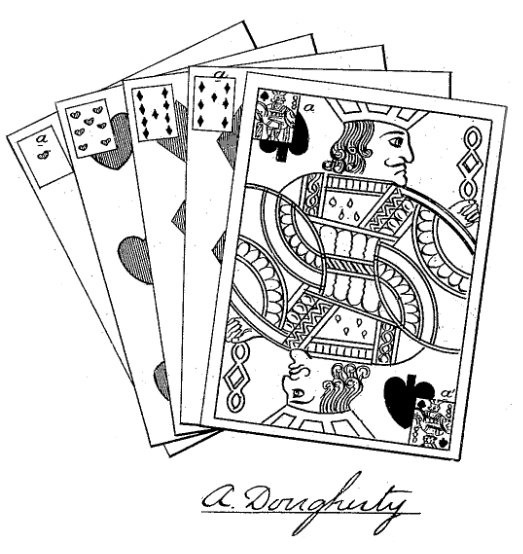 "Triplicates" were patented on October 11th, 1876, and were one of Andrew Dougherty numerious inventions and innovations. The Triplicate was an type of
corner index
designed to solve the problem where cardplayers wanted to see the value of the card while holding them in a fan; in the end this concept didn't take off but it paved the way to the pack we know today.
Scott says the project took over six months to complete and sincle "A. Dougherty®" is a registered trademark of The United Stated Playing Card Company, Scott explains that he needed to have the tuck box, back design and the ace of spades first approved by USPCC.
Another interesting fact is the first deck of triplicate cards came with an additional Best Bower card (another Dougherty innovation), which was later evolved to become the joker. Click here to see the box.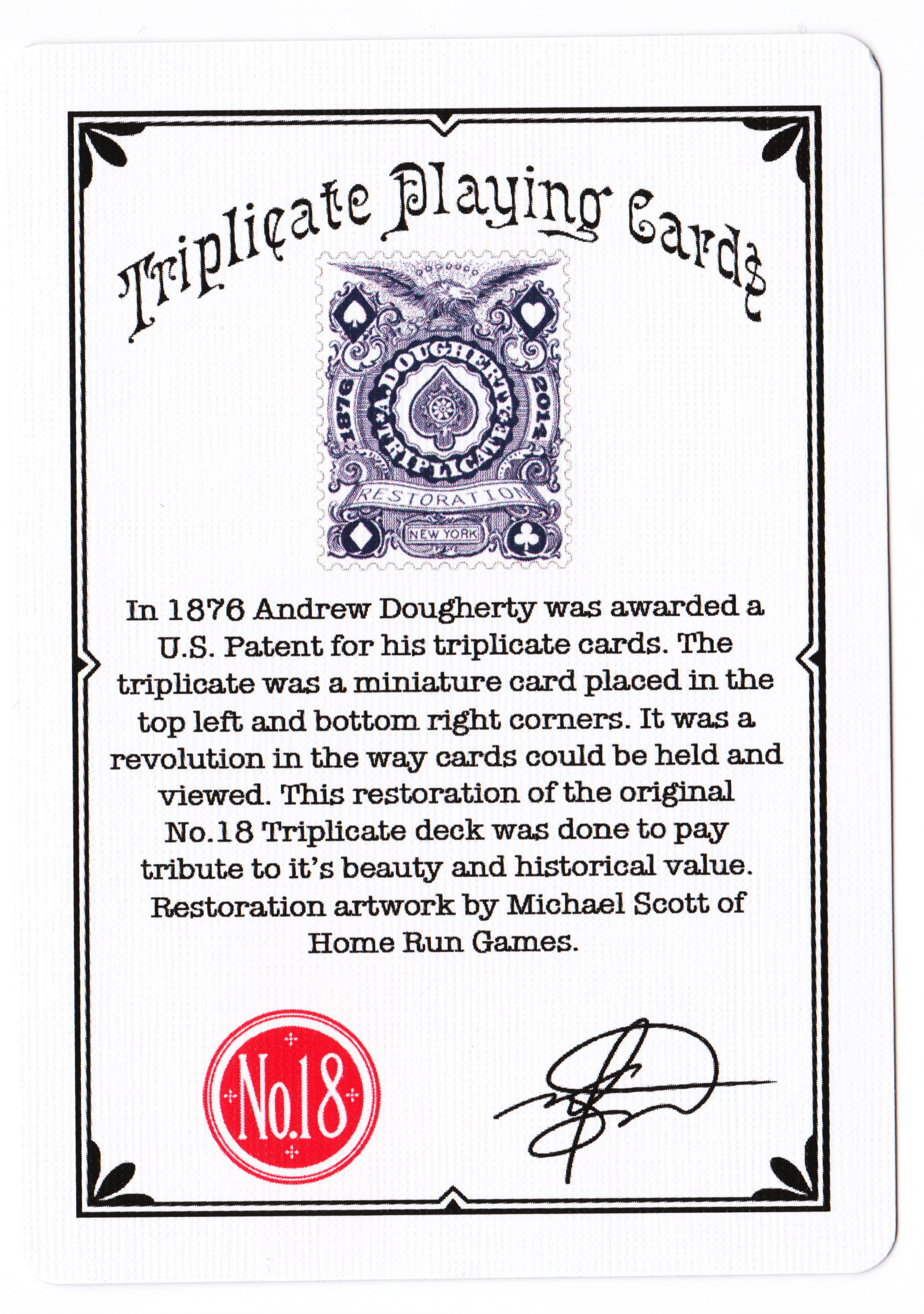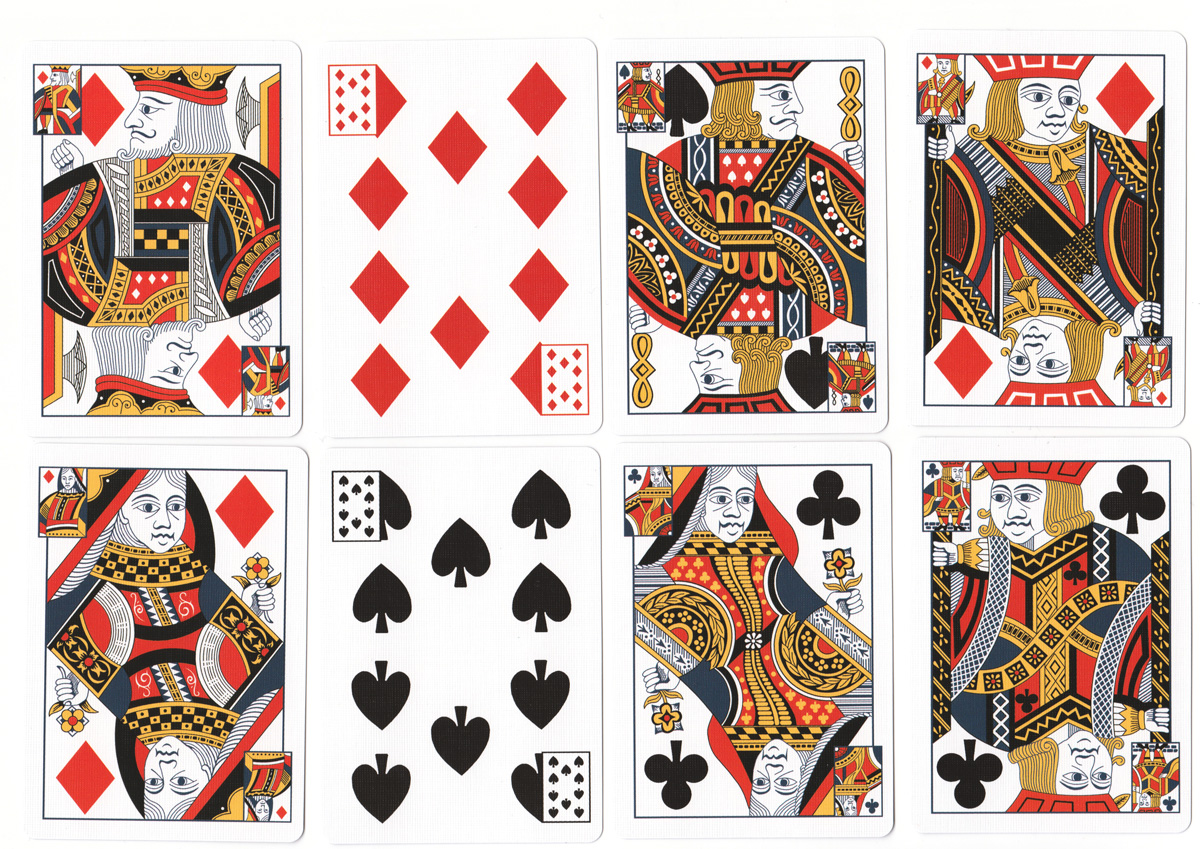 Member since March 15, 1997
View Articles
Adam has been involved in developing the site as well as reviewing new decks and conducting research. He is particularly interested in innovation, Kickstarter and East Asian cards. He is a member of the IPCS and webmaster of the EPCS.