Published June 22, 2019
Updated May 21, 2022
Hesslers Rider Back Playing Cards
Hesslers Rider Back Playing Cards with two different coloured backs, 2019.
A new four colour "no revoke" deck with two different coloured backs is available in classic style.
The Hesslers Rider Back Playing Cards use four differently coloured suits and a more detailed face design than standard Bicycle Rider back playing cards. The jokers in this deck also include Texas Hold'em Poker hands with the odds of drawing each hand. - Matt Hessler.
Decks are manufactured by the United States Playing Card Company and are of course superbly smooth to handle. Available here►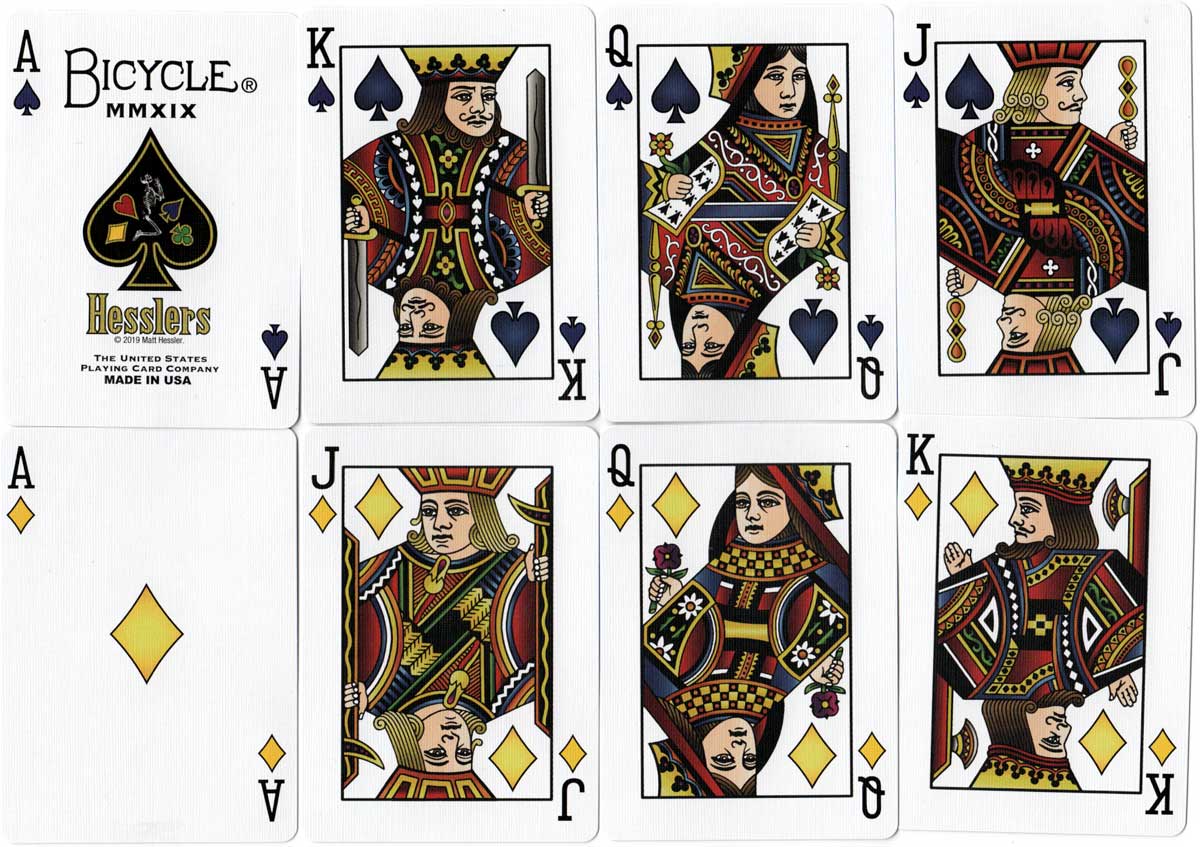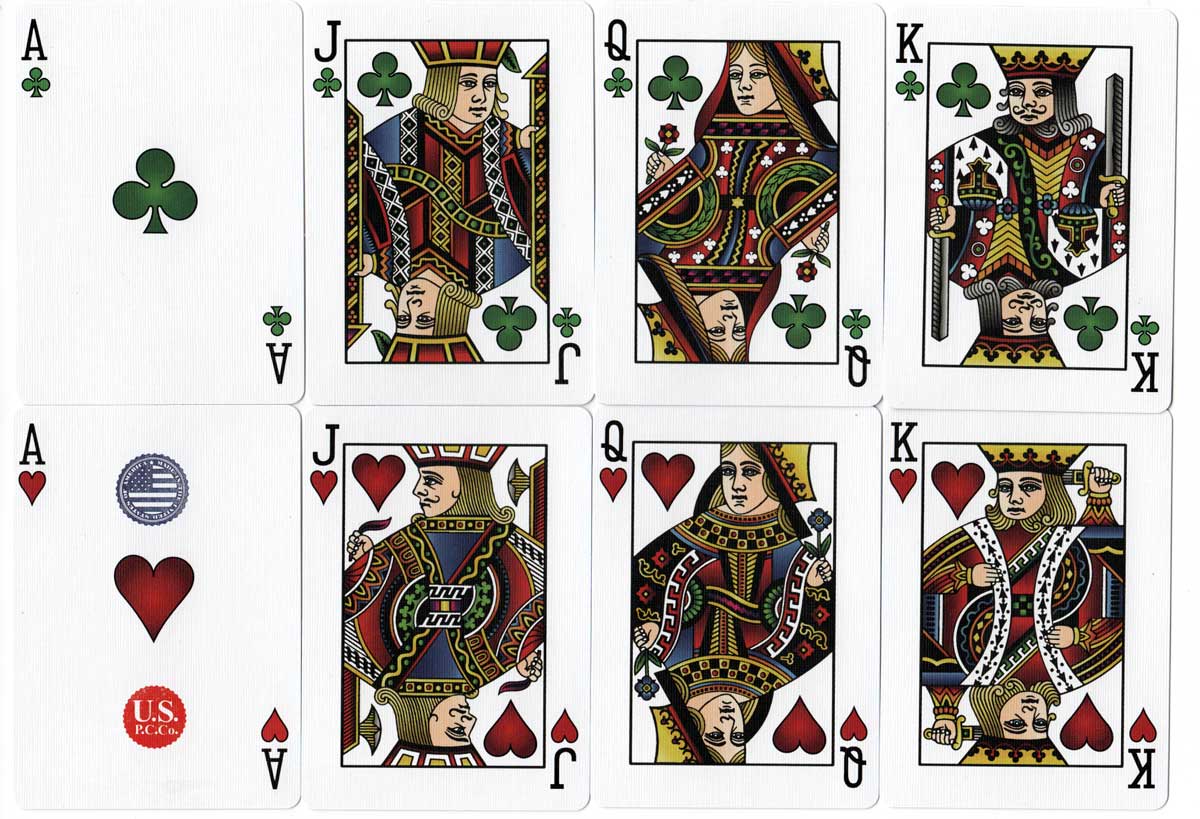 Member since February 01, 1996
View Articles
Curator and editor of the World of Playing Cards since 1996. He is a former committee member of the IPCS and was graphics editor of The Playing-Card journal for many years. He has lived at various times in Chile, England and Wales and is currently living in Extremadura, Spain. Simon's first limited edition pack of playing cards was a replica of a seventeenth century traditional English pack, which he produced from woodblocks and stencils.