The first edition (#852) Legends deck was a collaboration between David Blaine, Bill Kalush and Lawrence Sullivan, with design from Mark Stutzman. Now into a second edition with new refinements and a choice of three colour schemes, the quality of the card stock and finish is where LPCC decks really stand out. The cards feel smoother right out of the box and have slip and snap qualities that make them perfect for flourishes, shuffle work, deals and more or less any kind of sleight of hand.
Sullivan's concept behind Mark Stutzman's artwork was to create something subtle, yet filled with detail: a unique blend of Asian and Western mythology:
"Growing up in Asia allowed me to source the Legends #852 factory in Taiwan and work with them extensively before printing the first Legends #852 run. Later down the road I shared the factory information with Bill Kalush, who started Expert Playing Card Company. Blaine and Stutzman helped with the design / artwork side of the first deck. Expert Playing Card Company is a separate entity from Legends Playing Card Company, but we have a very good relationship, and speak very often about projects, working together to come up with new innovations in the playing card industry." -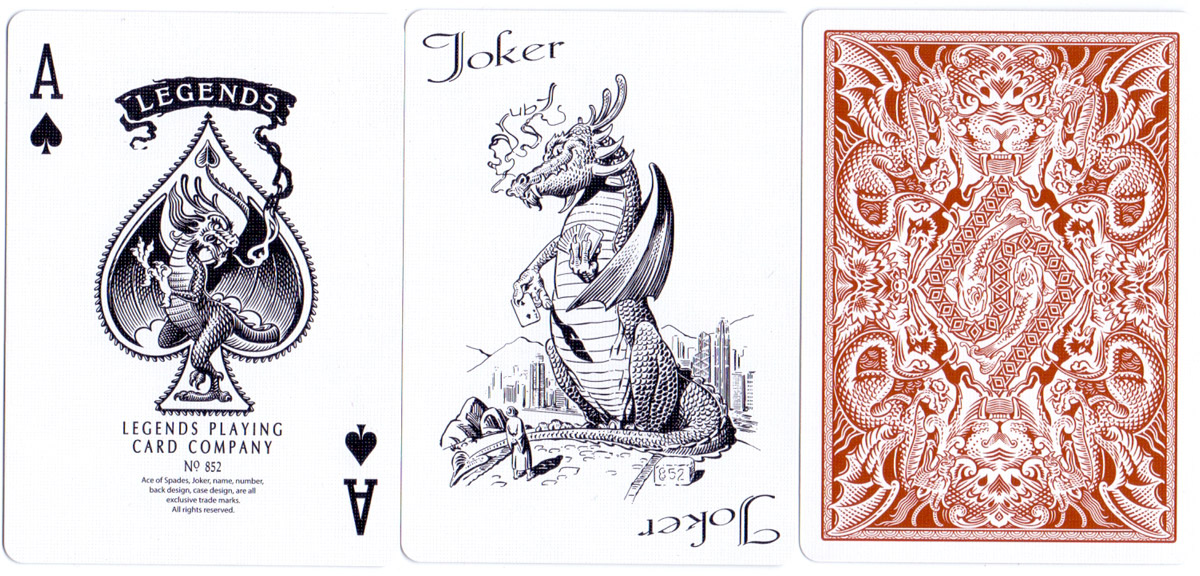 #852 Legends are a breakthrough in playing card quality. New manufacturing methods were innovated to create this initial batch, which makes Legends a cut above the rest.
Legends No.202 Egyptian Edition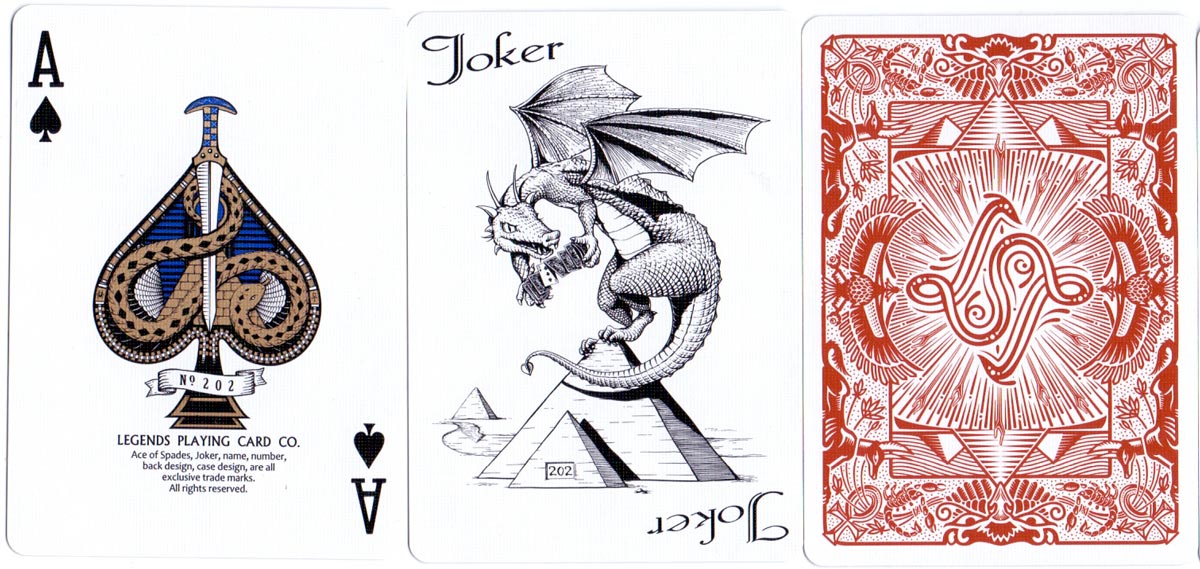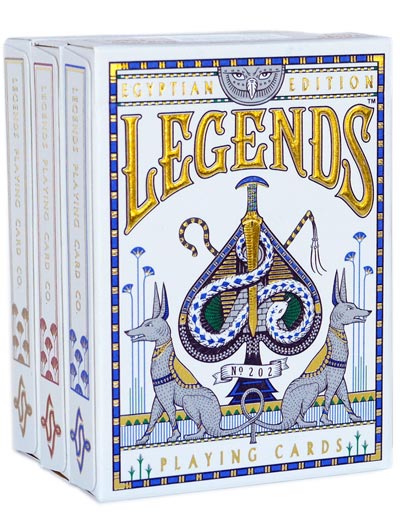 Legends Playing Card Company aspires to print the highest quality playing cards and packaging in the world, regardless of price. As a result, LPCC decks last up to five times longer than standard decks.
See also: 'Serpentine' Playing Cards→
Gnostic Playing Cards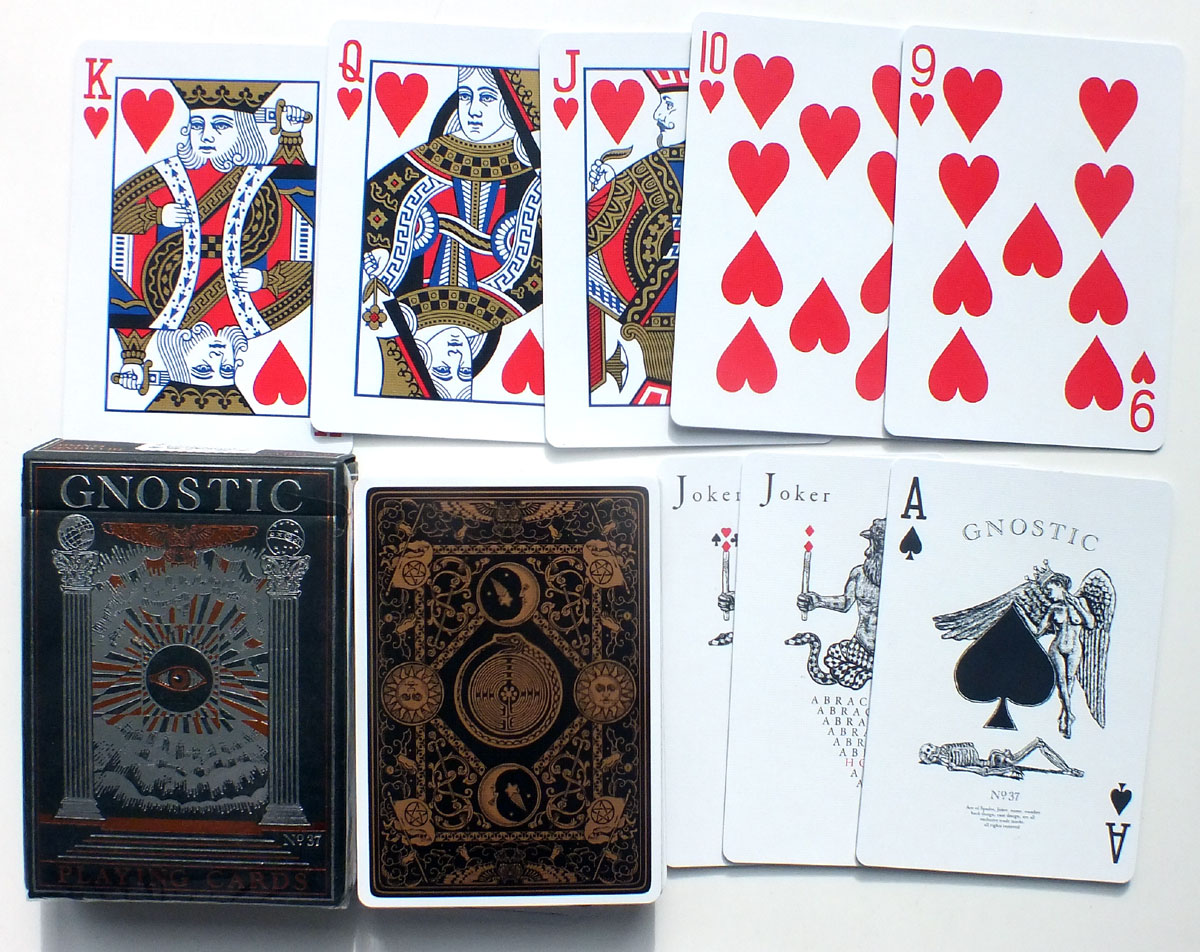 Bund18 Playing Cards