Published June 10, 2022
•
Updated June 22, 2022
Avengers Playing Cards by Theory11
Marvel's Avengers: The Infinity Saga Premium Playing Cards produced by Theory11 and designed by Mattson Creative, 2021.
Avengers Playing Cards from Theory11 is one of their movie tie-in merchandise decks. Targeted at luxury deck collectors as well as fans of the Marvel movie franchise the Avengers; which features superheroes such as Iron-Man, Captain America and Spider-man.
Theory11 have produced luxury decks for pop-culture franchises such as James Bond, Star Wars and Harry Potter.
There are 56 cards in the deck: 52 playing cards, 2 jokers, 2 gaff cards. The deck features custom designed courts, each depicting superheroes from the film. The pips also include gold ornamentation on each card; with the pips on the aces featuring easy-to-miss details from characters in the film. The jokers illustrate villains from the film, Loki and Thanos. The back's design includes intricate details and symbols from the film's narrative.
The two gaff cards are almost identical except for the faces of characters are different on the fronts and backs; these extra cards also note that "Theory11 produces the world's finest playing cards. The ultimate high-end luxury playing cards."
Theory11 describes the box as "simply jaw-dropping"; with its gold foil accented embossing. And that the deck is a "stunning celebration" which will help fans of the franchise experience the iconic moments from the storyline as they hold the deck in their hands.
Theory11 commissioned Ty Mattson of Mattson Creative to design the pack. Mattson works as a creative director for clients such as Coca-Cola and Hasbro.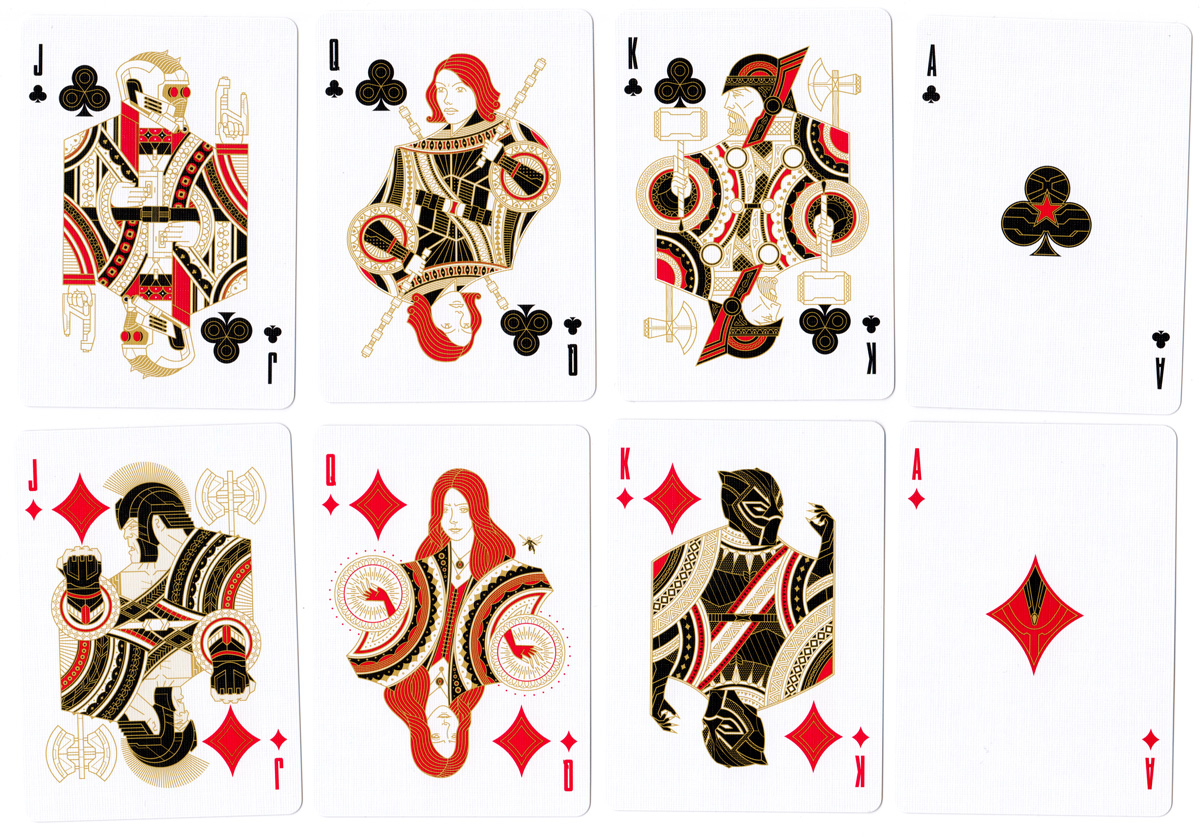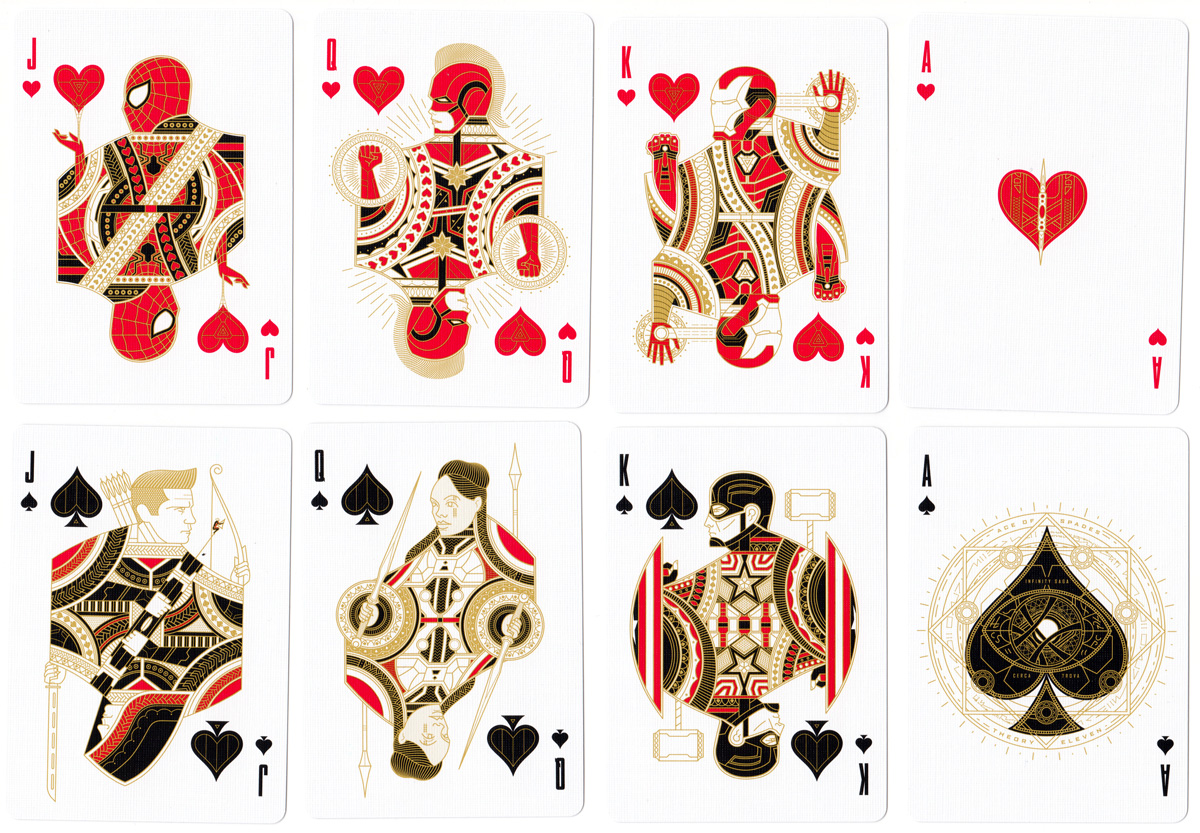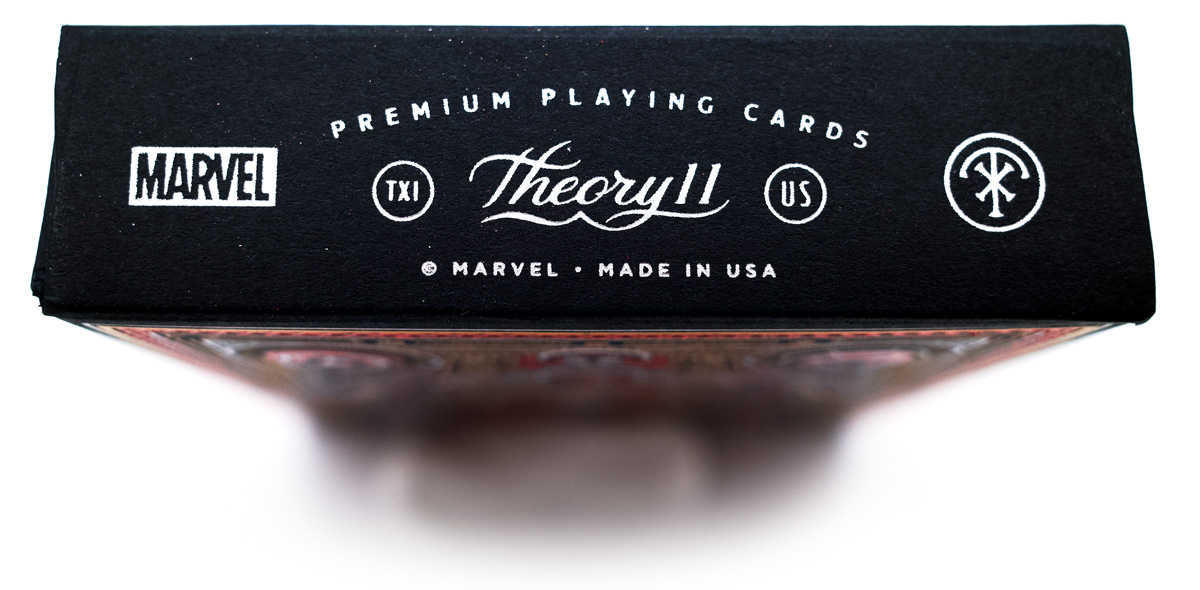 Member since March 15, 1997
View Articles
Adam has been involved in developing the site as well as reviewing new decks and conducting research. He is particularly interested in innovation, Kickstarter and East Asian cards. He is a member of the IPCS and webmaster of the EPCS.