Published October 02, 2014
Updated May 21, 2022
Serpentine
'Serpentine' Playing Cards published by Legends P.C.Co., 2014.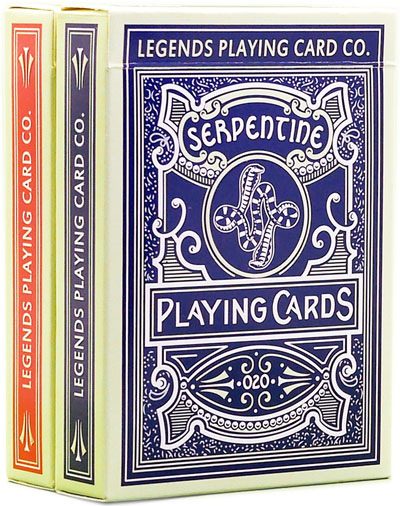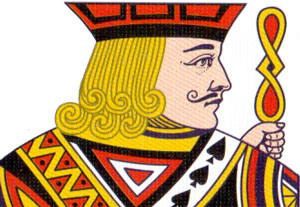 'Serpentine' Playing Cards
The latest production from Lawrence Sullivan's Legends Playing Card Co (LPCC) is an exquisitely crafted poker-style deck in which vintage playing card artwork has been given a 21st century makeover resulting in a classically ornate look with modern elegance. The deck also includes new pips and a custom Ace and Joker illustrated by Stuart Palm.
The cards are a showcase of cutting-edge manufacturing technology from a new factory somewhere in Asia. The court card designs chosen are attractively patterned with very precise printing registration. The box is tasteful in a classic style with embossing and subtle colour schemes, giving a pleasing retro feel. The backs are a crisp and sophisticated reworking of the classic artwork. And above all the deck handles ultra-smoothly thanks to the 'Emerald Finish'.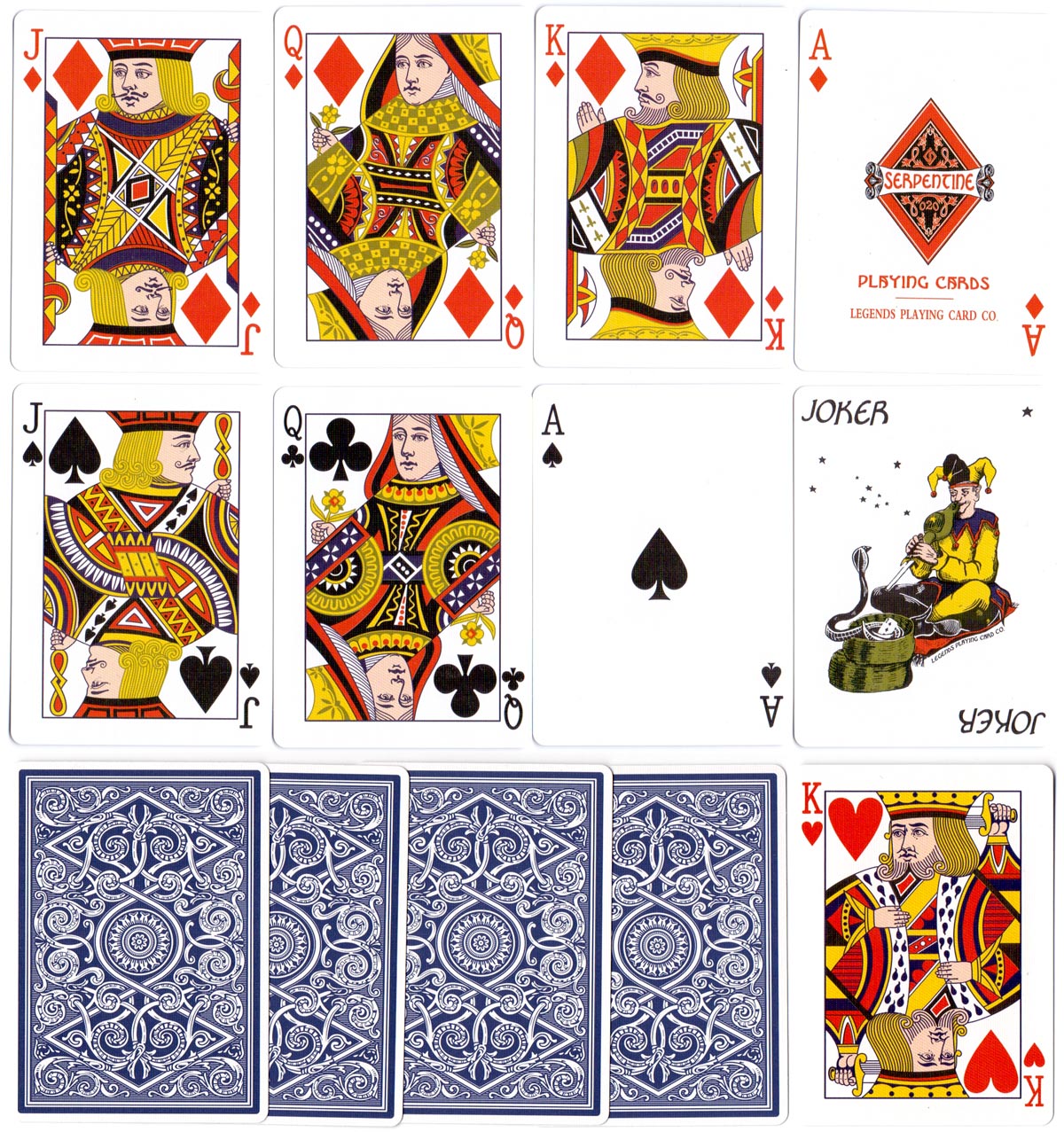 Member since February 01, 1996
View Articles
Curator and editor of the World of Playing Cards since 1996.
Recommended
Martin Mystère based on the comic book by Alfredo Castelli. The cards were designed by Giancarlo Alessandrini.
Conjuring Decks by Universal Playing Card Co (Alf Cooke) and others...
De Land's Nifty playing cards published by S. S. Adams Co, c.1930.
Gamagic Catalogue of Magic Card Tricks, c.1940. Everyone is familiar with playing cards, which makes them a ready medium for magical performance.
Stancraft "Split Deck", 1979.
"Magic Poker Cards" are often found inside Christmas crackers along with party hats, puzzles and jokes...
'Secret Magic Cards' published by Hanky Panky Toys Thailand Ltd., © World Magic International, 2006.
Ridley's Magic Trick Cards, 2011.
Mad Jack Miracle Pack by Chu's Magic (Tobar) 1999.
'Serpentine' Playing Cards published by Legends P.C.Co., 2014.
Richard Valentine Pitchford, better known as Cardini, is one of that select band of performers who became legends during their own lifetimes
Legends Playing Card Company (founded 2013) aspires to print the highest quality playing cards and packaging in the world.
This set of cards published by DP Group Ltd (Japan) allows the performer to create different fans
The art of mystifying people is very old indeed. The first conjurers were priests who obtained power over simple minds by performing magical tricks which appeared to have a supernatural origin.
Portuguese Conjuring Playing Cards, c.1850.