Published June 15, 2022
Updated July 01, 2022
Sirocco by Riffle Shuffle Playing Card Co.
Sirocco, nautical themed playing cards by Riffle Shuffle Playing Card Co. and designed by Nathan Oser, 2020.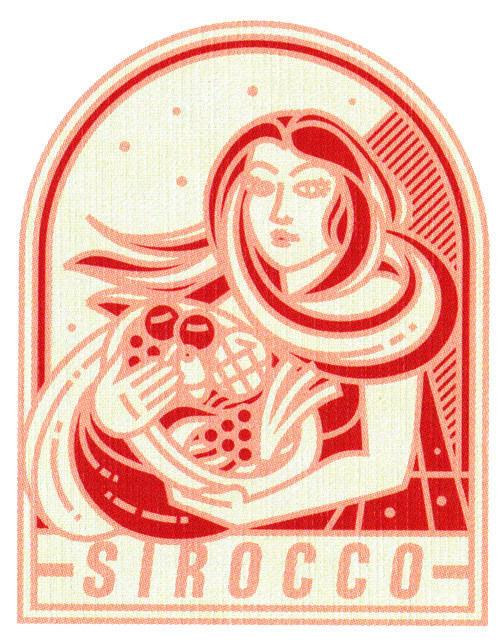 S
irocco Playing Cards were produced by Kevin Yu, the owner of Riffle Shuffle Playing Card Company, after raising CAD$30,927 (USD$24,568) from 424 backers on Kickstarter in 2020. The cards are available in two editions, the
Modern Edition
(reviewed here) and the
Weathered Limited Edition
(
see box
), the artwork on the cards is essentially the same in each edition. The
Weathered Limited Edition
is limited to 1500 decks, while the
Modern Edition
is limited to 2500 decks.
Kevin Yu collaborated with author, illustrator and brand designer Nathan Oser to create the artwork for the pack, who drew inspiration from his own coastal life explaining "the spade is a relaxing dream-like beach scene (the very first idea imagined for the deck)". The club is based on an actual event that happened near where Nathan lives.
Kevin Yu says "the playing card deck was created to inspire people who are on a journey". The card design is based on the wind, which can either help or hinder someone on their journey. Inspiration was drawn from the idea of celebrities and movie stars at their European vacation villas, where the deck is intended to entertain guests, show off at sailing competitions or pass time on private cruises.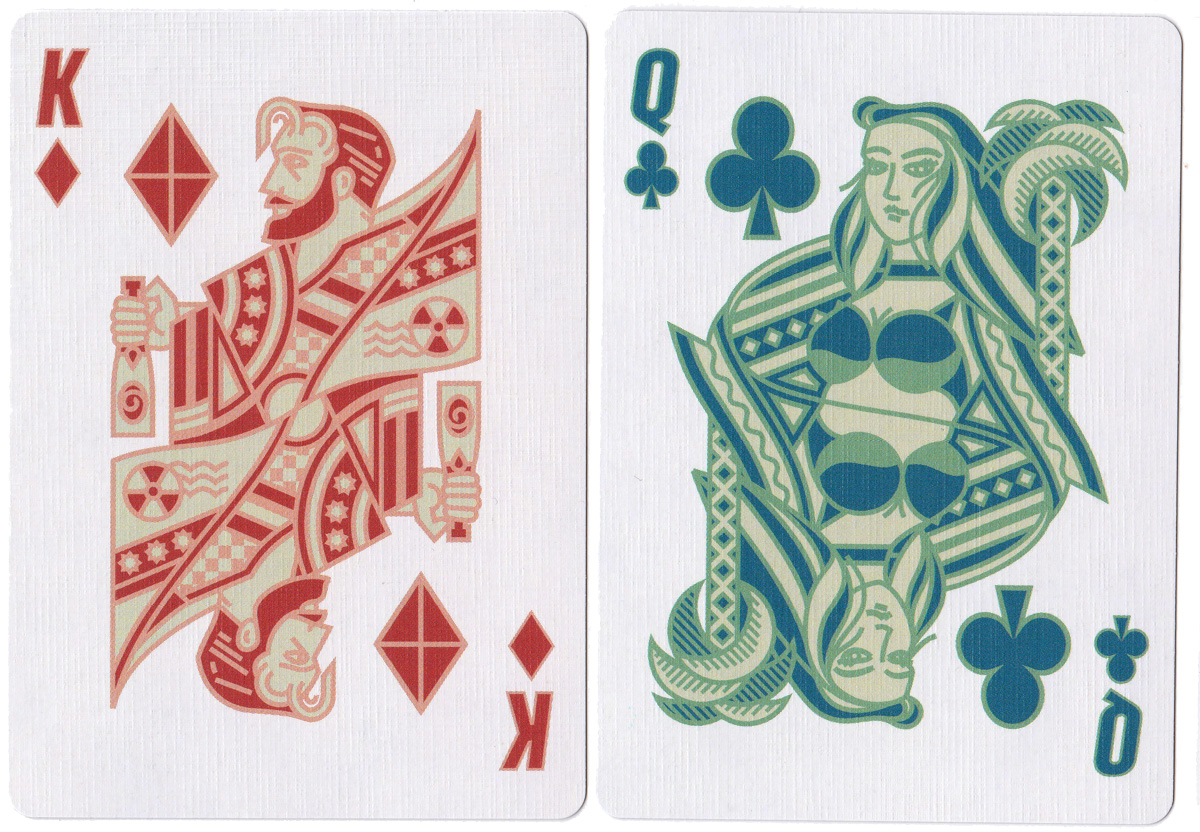 Regarding the design, it's noted that "in the Modern Edition we've broken a couple rules and inverted the norm here by using lighter values for the outlines and darker tones for the fills. This gives the court figures a marble patina of celadon green and marina blue in the spades and clubs, and coral pink and grenadine red in the hearts and diamonds."
Kevin Yu explains that the back (shown to the right) "design is a veritable sea chart waiting to be navigated, with a central compass rose and five flowing rings (known as a "quincunx") to put you at the helm of your own destiny". There are also life preservers, a harpoon and trident, an oar and feather, sea turtles, doves, and a stylized waves, coral reefs, thriving seagrass and hidden pearls. The mermaids trumpeting their conch shells "provide a warning hurricane siren and a cheer to drive you onward". Everything is up for individual interpretation.
There are 55 cards in the deck: 52 playing cards, 2 jokers, 1 gaff cards. The gaff cards serve as advertisements for Riffle Shuffle Playing Card Company.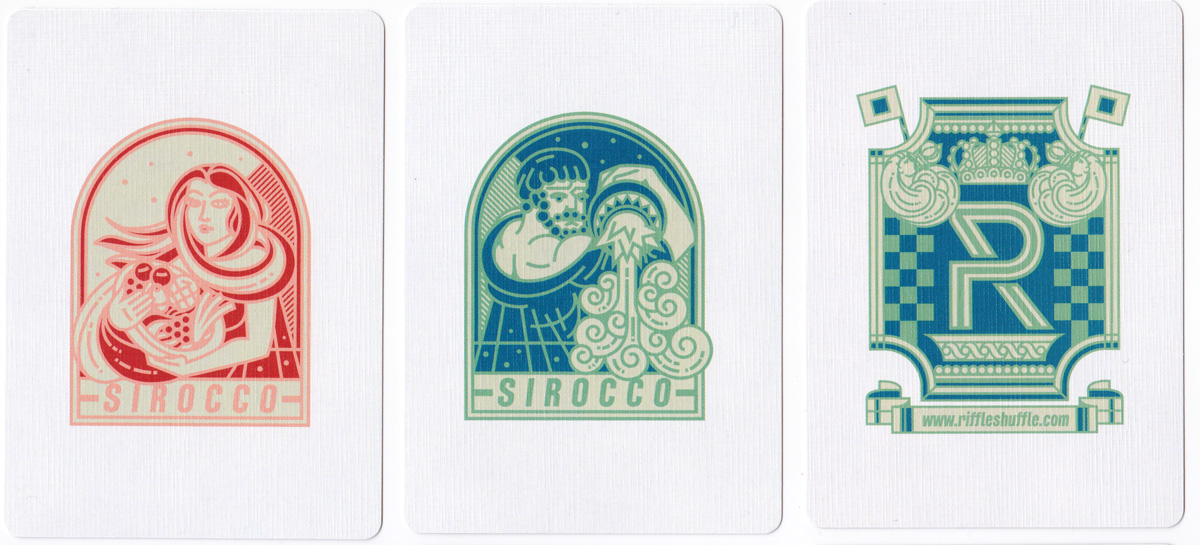 The Box Modern Edition
The Modern Edition features sharp lines, meticulous composition, and guardian mermaids, while the Weathered Limited Edition features an innovative new method of digital texturing that promises to produce the most realistic wear and tear out there.
The box is "not just a work of art, but a token of a lifestyle and experience".
Speaking of the box Riffle Shuffle says "the 'color ravine' paper is durable and highly textured to give it an impasto effect that brings to mind the stucco and stone views of enduring Greek, French, and Italian shorelines."
"With gold and silver paired foiling, intricate embossing, and double-sided printing all carefully planned and stamped on a matte royal blue 'beauty skin' paper, it's an indulgence that Riffle Shuffle are working hard to make affordable to all."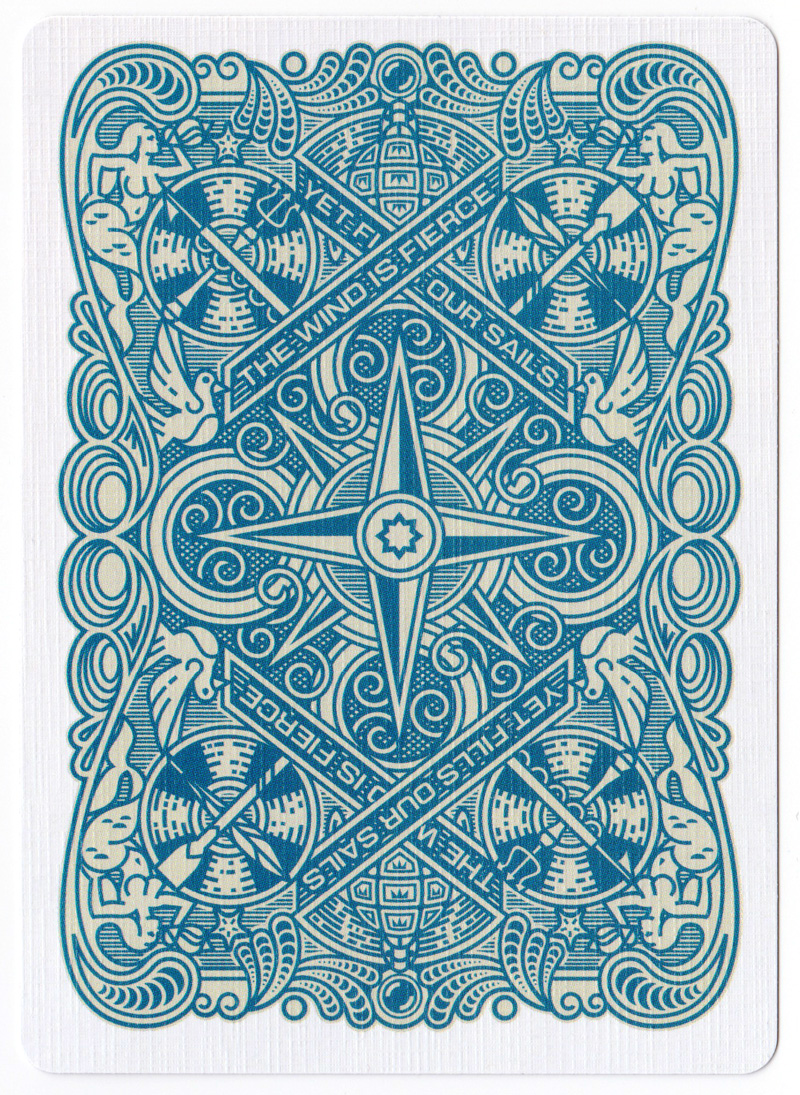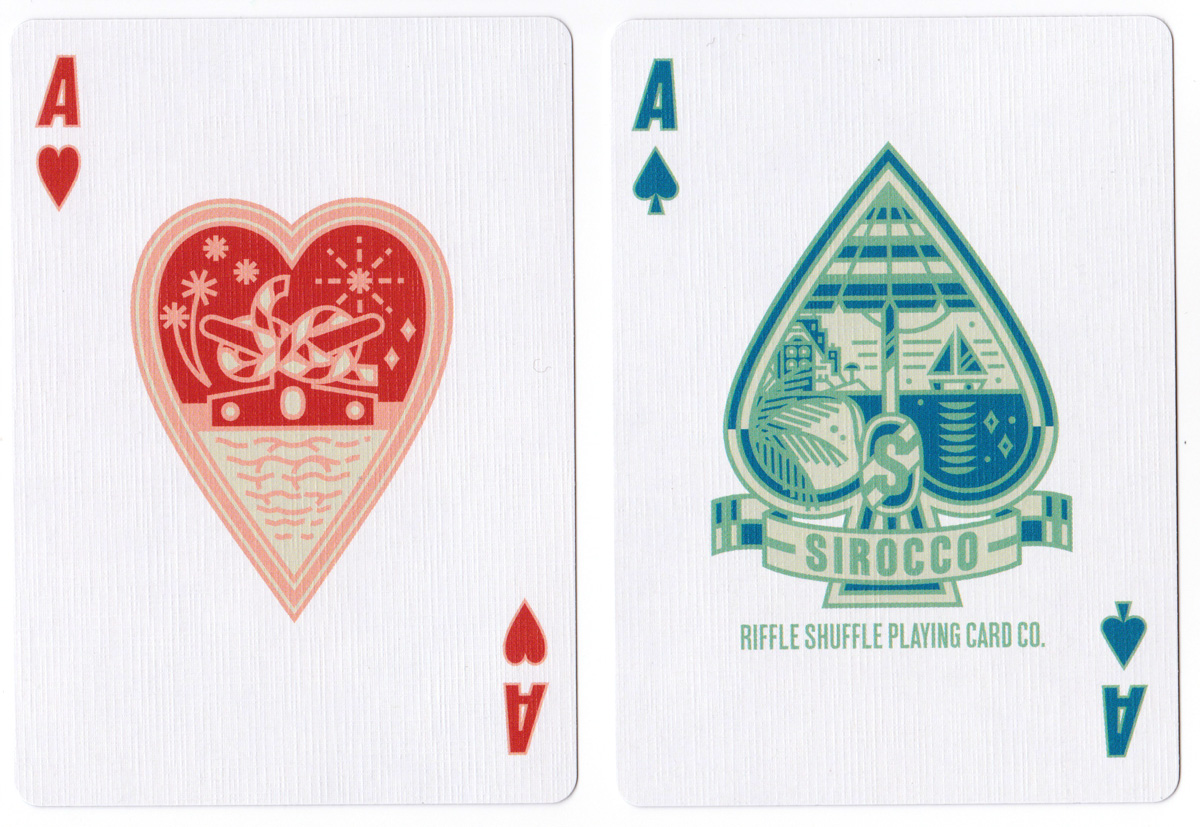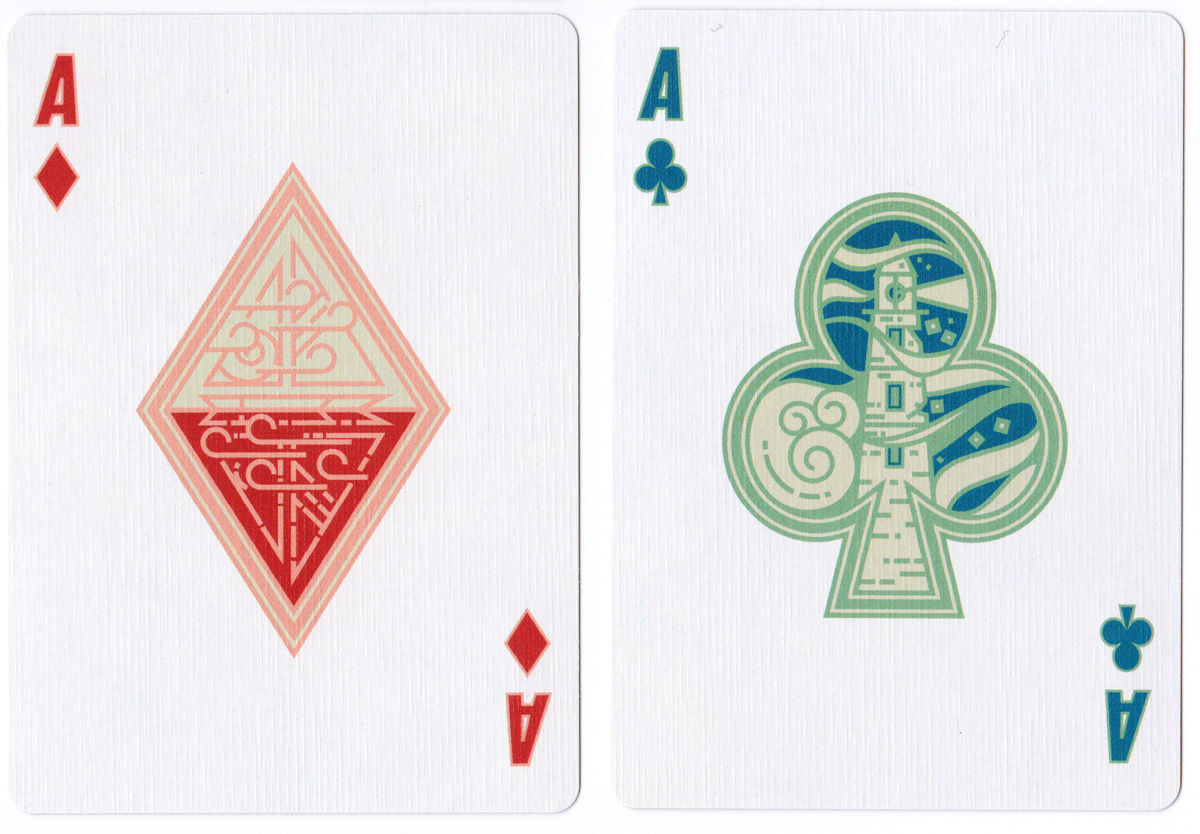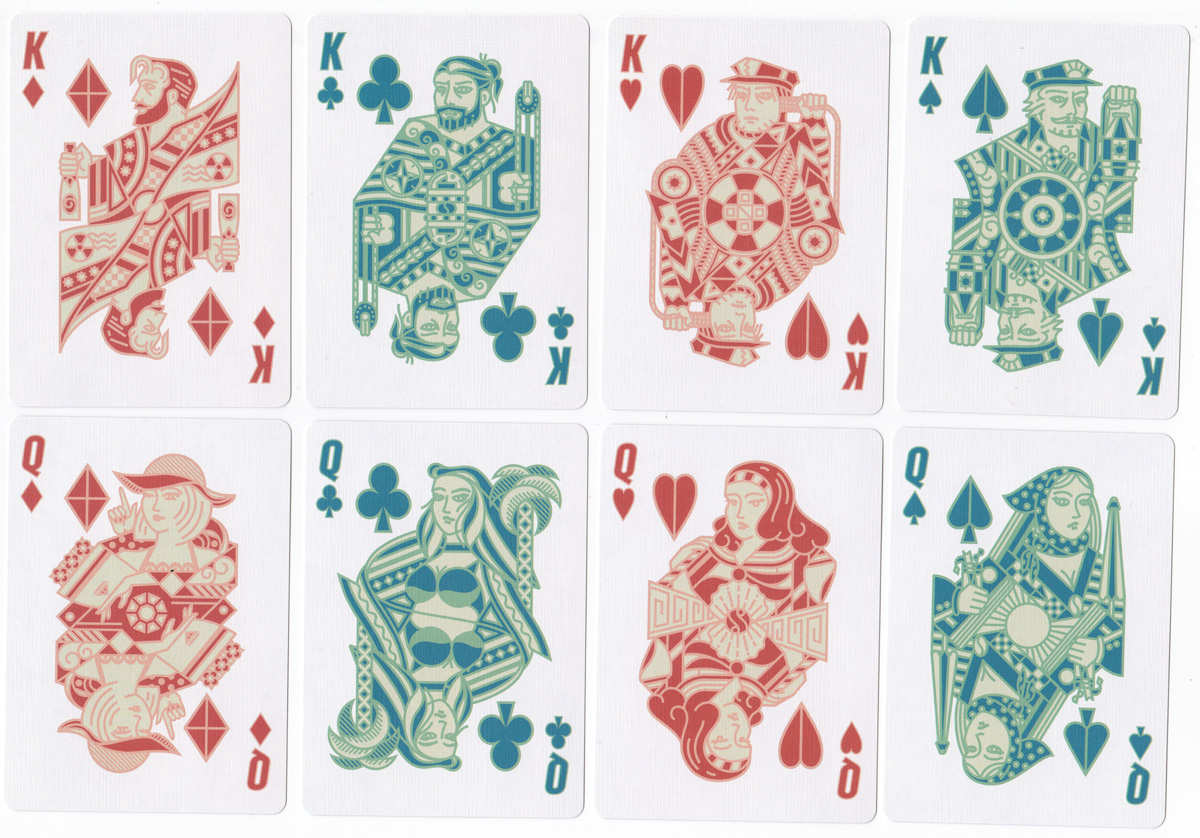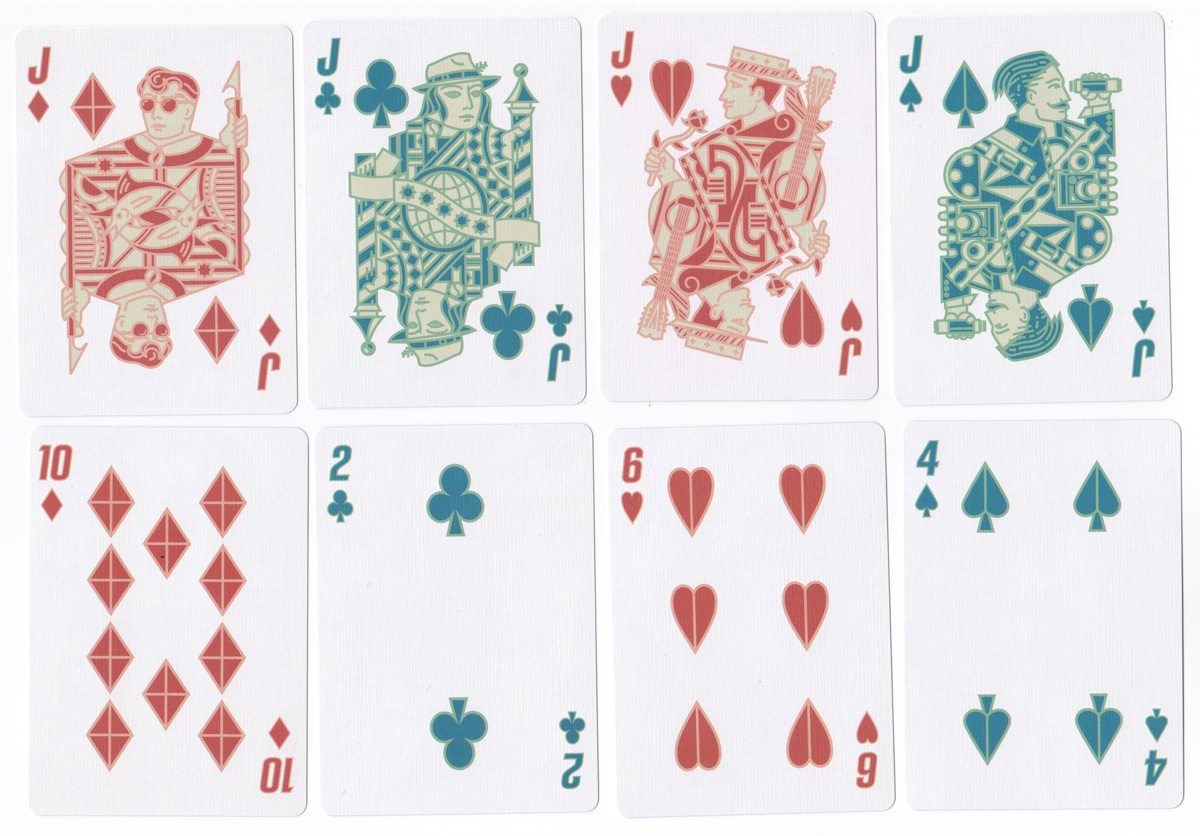 References
Member since March 15, 1997
View Articles
Adam has been involved in developing the site as well as reviewing new decks and conducting research. He is particularly interested in innovation, Kickstarter and East Asian cards. He is a member of the IPCS and webmaster of the EPCS.