Published October 26, 2017
Updated April 24, 2022
Spider Solitaire
Spider Solitaire is a free web site offering new versions of the classic solitaire card game

Spider Solitaire is a free web site offering users the chance to play various versions of the classic solitaire card game 'Spider' in which two packs of cards, shuffled together, are dealt out and the object is to make sequences of the same suit from Ace through to King, which are then removed from the board. If the whole board is cleared the game is won. The web site tracks the player's score and the number of moves made, and handles the dealing and shuffling etc.
Those of us of a certain age will have fond memories of Spider Solitaire from earlier versions of Windows and of many pleasant hours becoming quite infuriated as we get close to, but not quite, completing the game!
At the time of writing, Spider Solitaire includes some fifteen varieties with varying difficulty levels, card backs and variations in the rules including time limited versions. My favourite, however, is still the classic Spider Solitaire for Windows.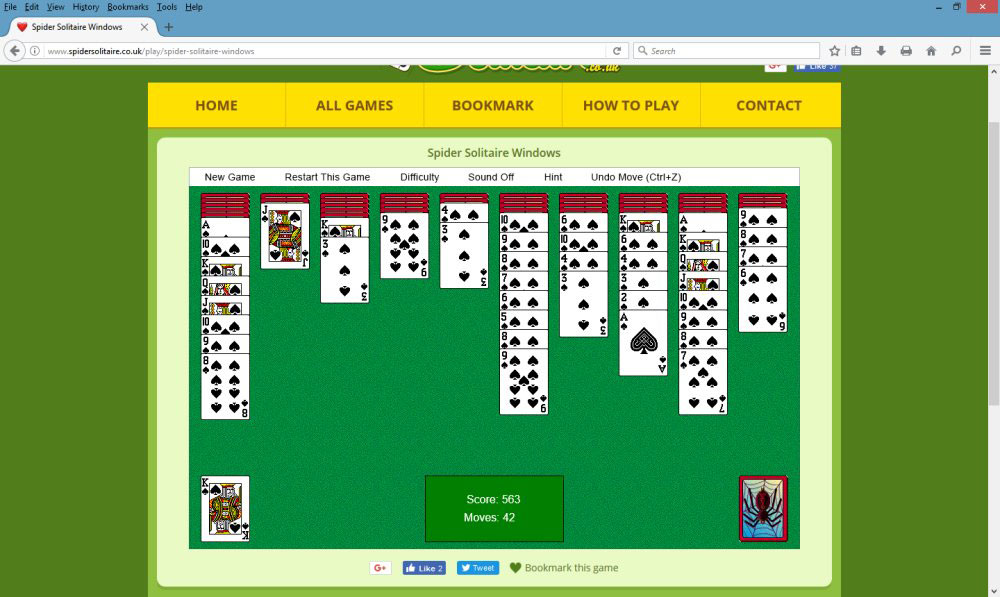 The games are available to both computer users and also through mobile devices, providing a pleasant free diversion for those in coffee bars waiting while their partner finishes some shopping. And developers too are catered for, the site welcomes submissions of Spider Solitaire written by the public, and after testing them will publish them and make the game available for others to play and enjoy free of charge.
For the serious or perhaps that should be competitive player, Spider Solitaire offers a strategy page with lots of great hints and tips on how to play better and beat the computer. And if you get stuck while playing, there is even a hint option which will flash cards to indicate a suggested move (or a sad bloop if no move is possible).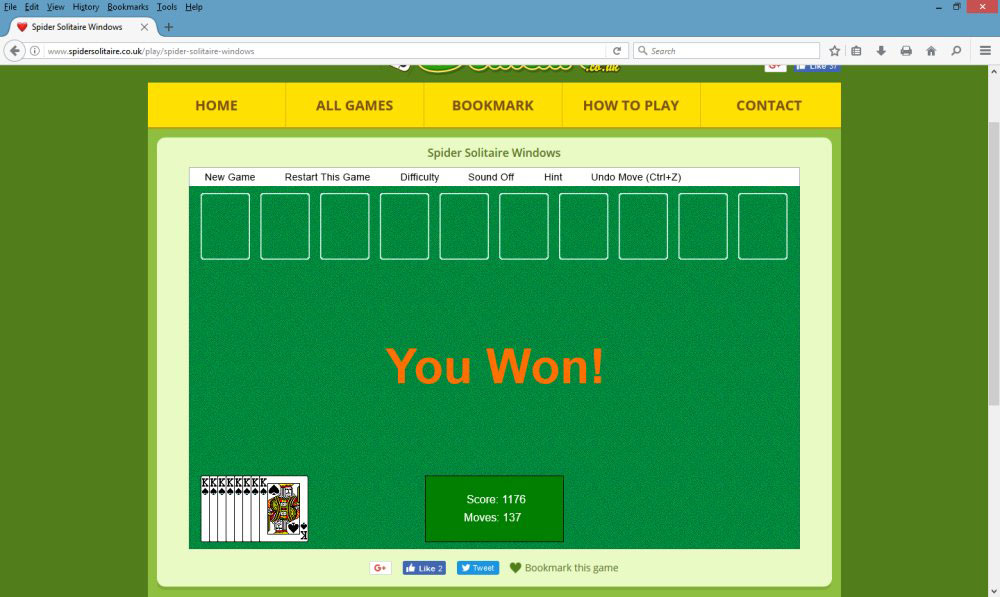 From a technical perspective, the site is clean, simple to navigate, and functional. I like the green-backed playing areas reminiscent of a baize card table, and the playing cards in the classic Windows version of Spider Solitaire are accurate representations of "standard" familiar Anglo-American designs, though other designs are employed in some of the other Spider Solitaire versions available on the web site.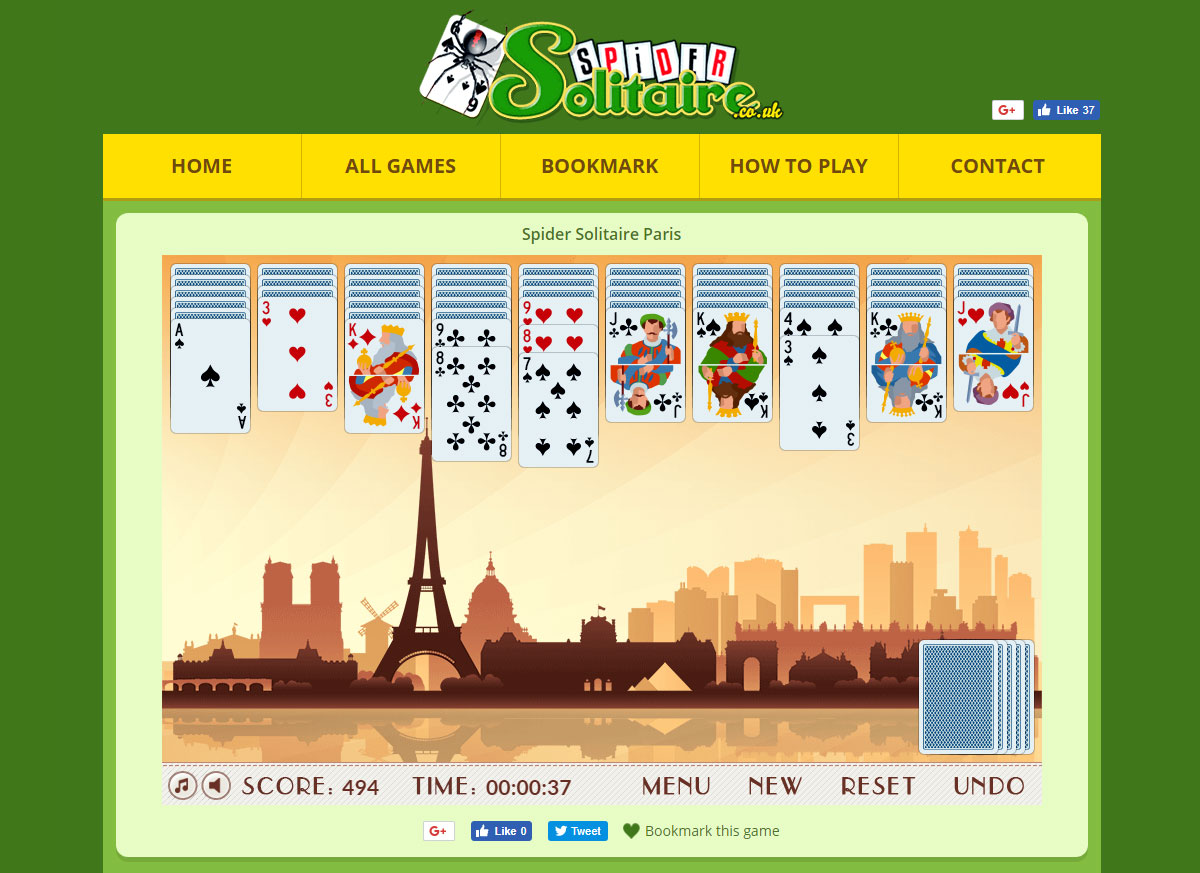 ---
Microsoft Windows Solitaire
Microsoft Solitaire was originally included as part of Windows 3.0 back in 1990, designed specifically to teach users how to use a mouse. Grabbing virtual cards and dropping them in place taught the basics of drag-and-drop in Windows, which we still use today in many parts of the operating system. The game shipped in every version of Windows for more than two decades. That means it has shipped on more than a billion PCs and only stopped being a dedicated part of Windows with the release of Windows 8 in 2012.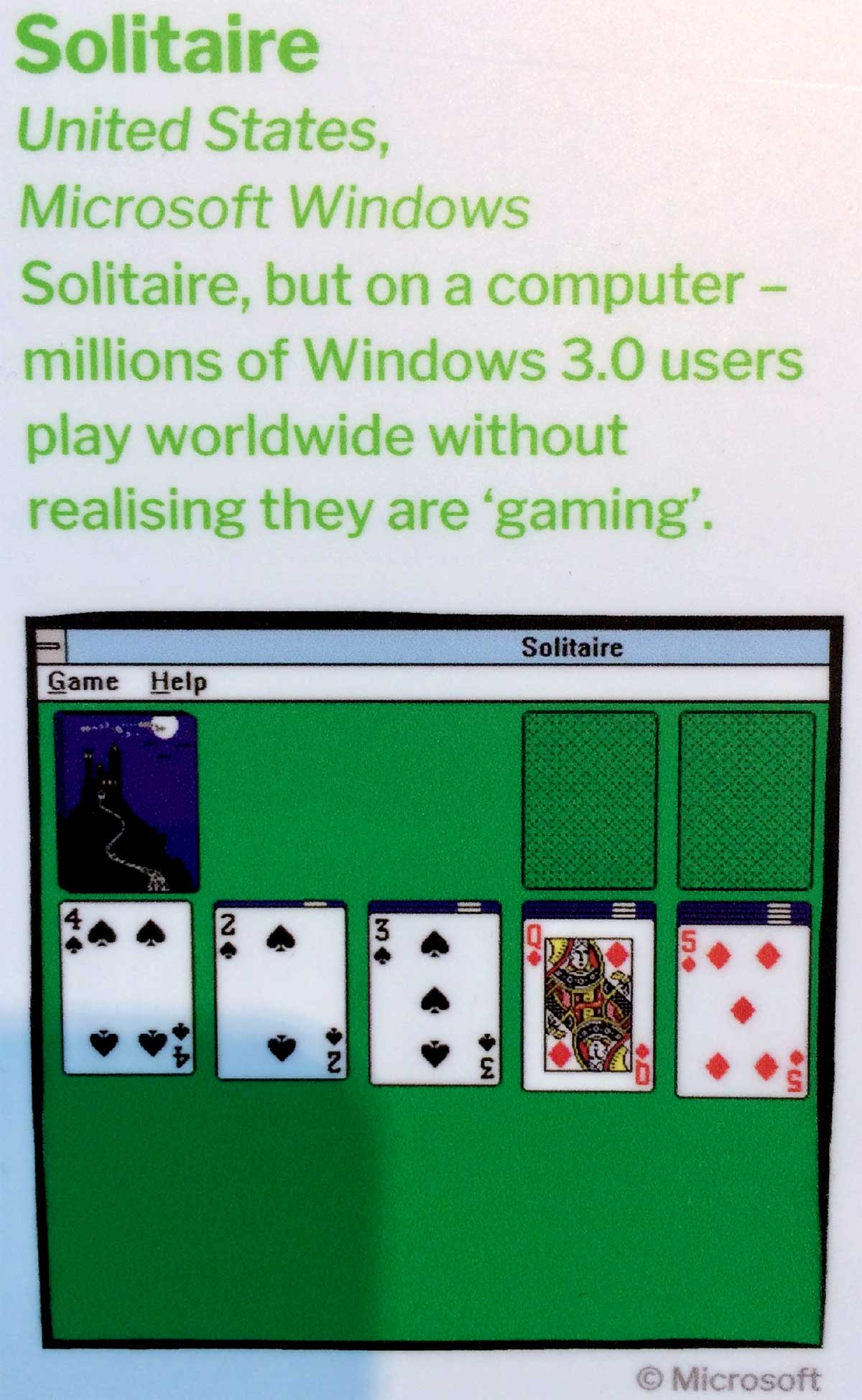 Member since February 01, 1996
View Articles
Curator and editor of the World of Playing Cards since 1996. He is a former committee member of the IPCS and was graphics editor of The Playing-Card journal for many years. He has lived at various times in Chile, England and Wales and is currently living in Extremadura, Spain. Simon's first limited edition pack of playing cards was a replica of a seventeenth century traditional English pack, which he produced from woodblocks and stencils.