Published July 18, 2014
Updated May 21, 2022
Steam Ark Playing Cards
"Steam Ark" playing cards illustrated by Chet Phillips, 2014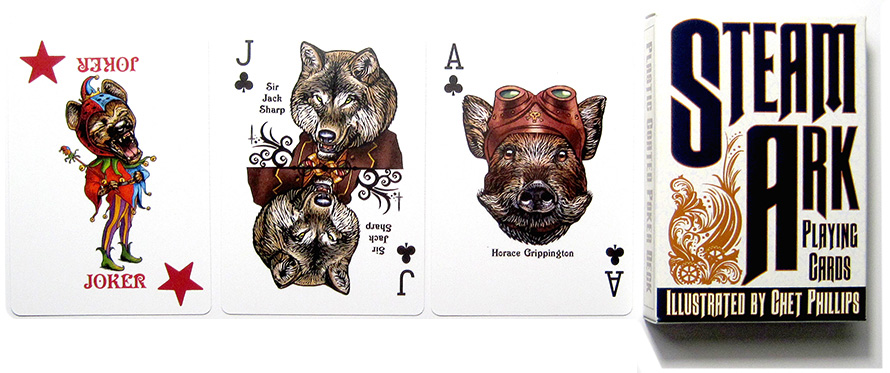 "Steam Ark" playing cards illustrated by Chet Phillips feature 54 portraits of Victorian-style steampunk animals divided into four suits or clans: woodland, predator, aerie & simian. The faces of the animals are very expressive, sharp and vibrant with good poses and stance. Each character has a quirky name with uniform and clothing, and even the pip cards have different artwork. The box has a nice vintage feel with ornate floral designs and a 'marble' background complimenting a striking, bold title. Overall a very well done deck!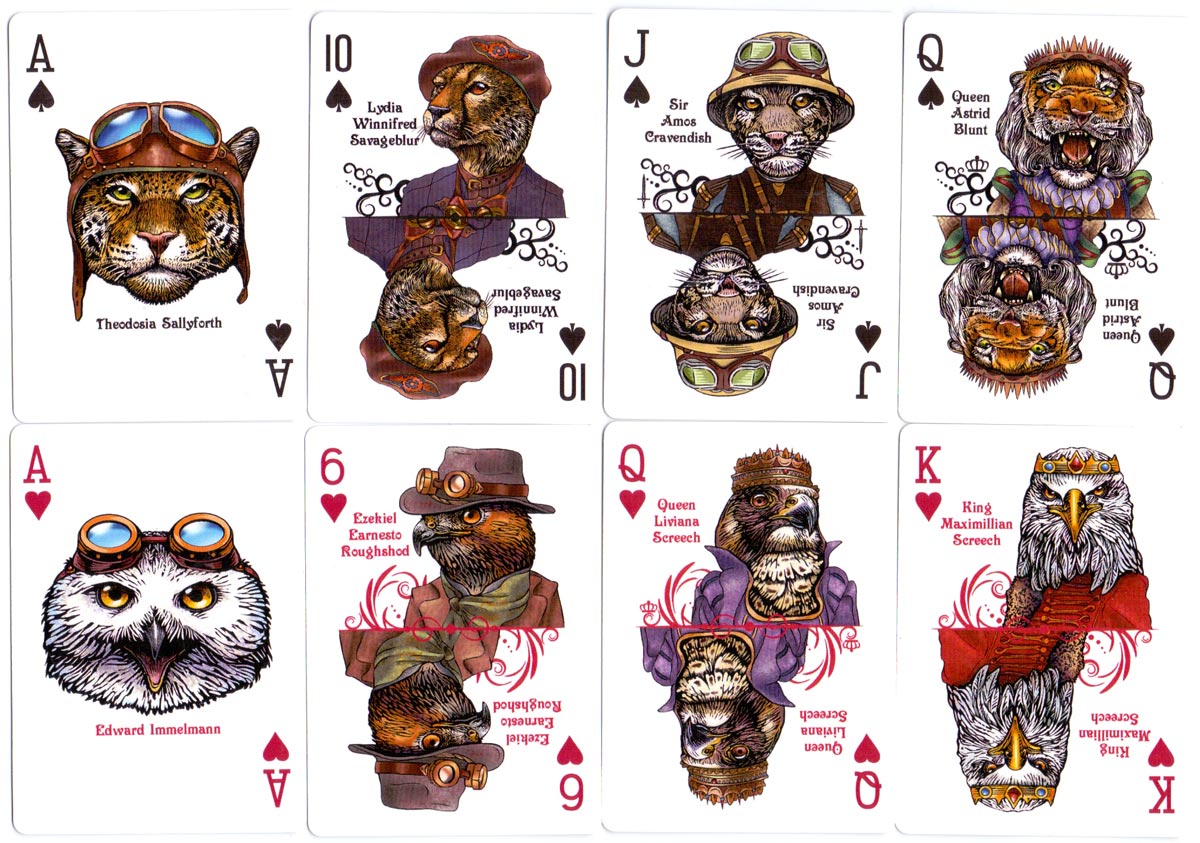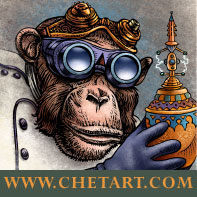 Member since February 01, 1996
View Articles
Curator and editor of the World of Playing Cards since 1996.