Published April 12, 2020
Updated April 12, 2020
Timothy Curtis Art
Timothy Curtis Art custom Bicycle playing cards, 2018.
Timothy Curtis is a self-taught artist and cycling enthusiast living and working in Brooklyn, New York. He made this deck of customised Bicycle cards in early 2018 and is starting a second, completely custom deck now. timothycurtis.com► See the Box►
"The inspiration for this deck was the actual cards and designs themselves. I've always loved the cards designs and images and really wanted to use them without changing too much for purposes of understanding them. The cards have so much thought and depth that I needed to draw over them to really see what was going on. I put a lot of secret messages and initials in the cards to honor friends and loved ones of mine. I kept this deck simple and close to original because I donated to a few prisons. But the new deck I am working on is all original but also close to traditional."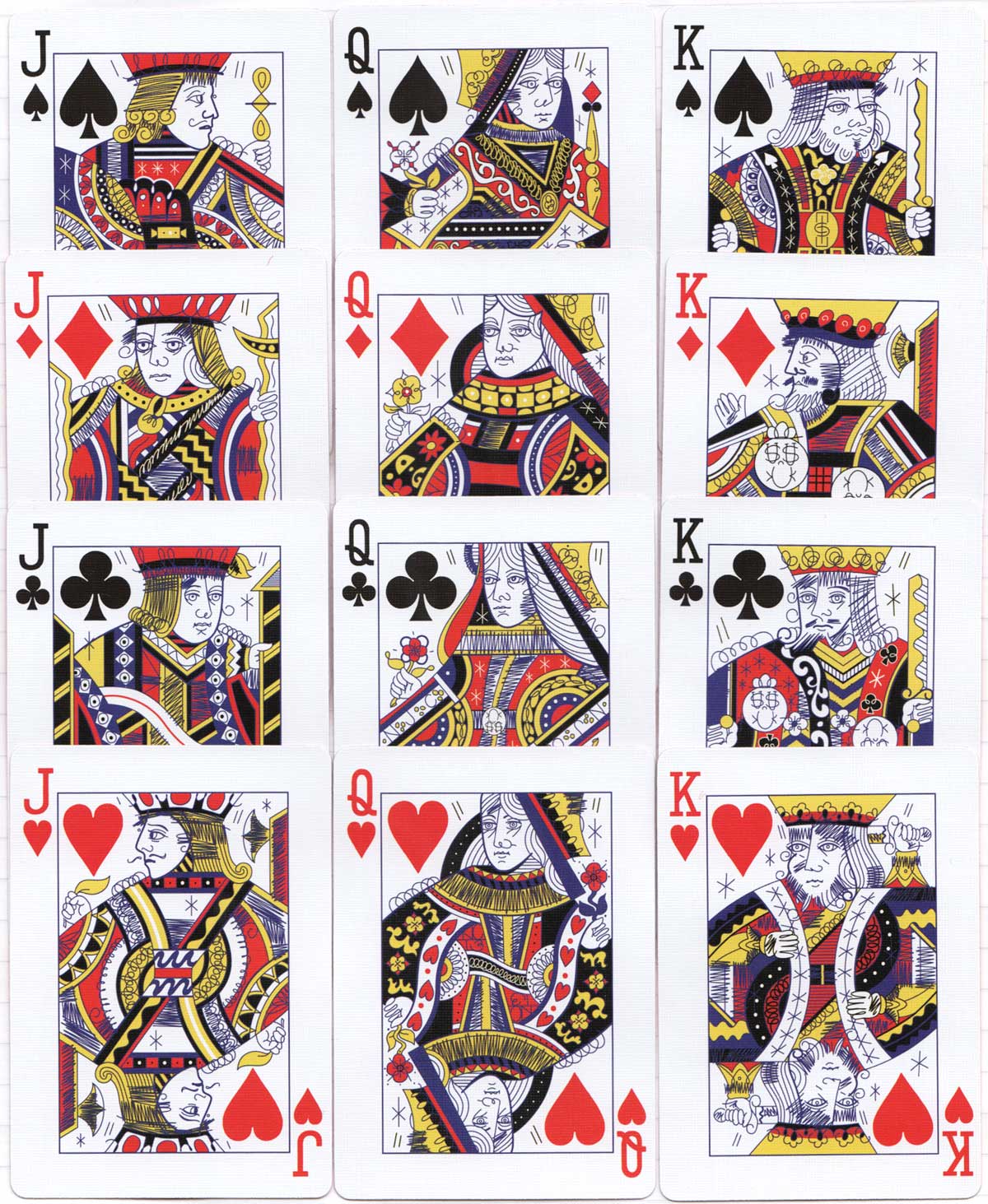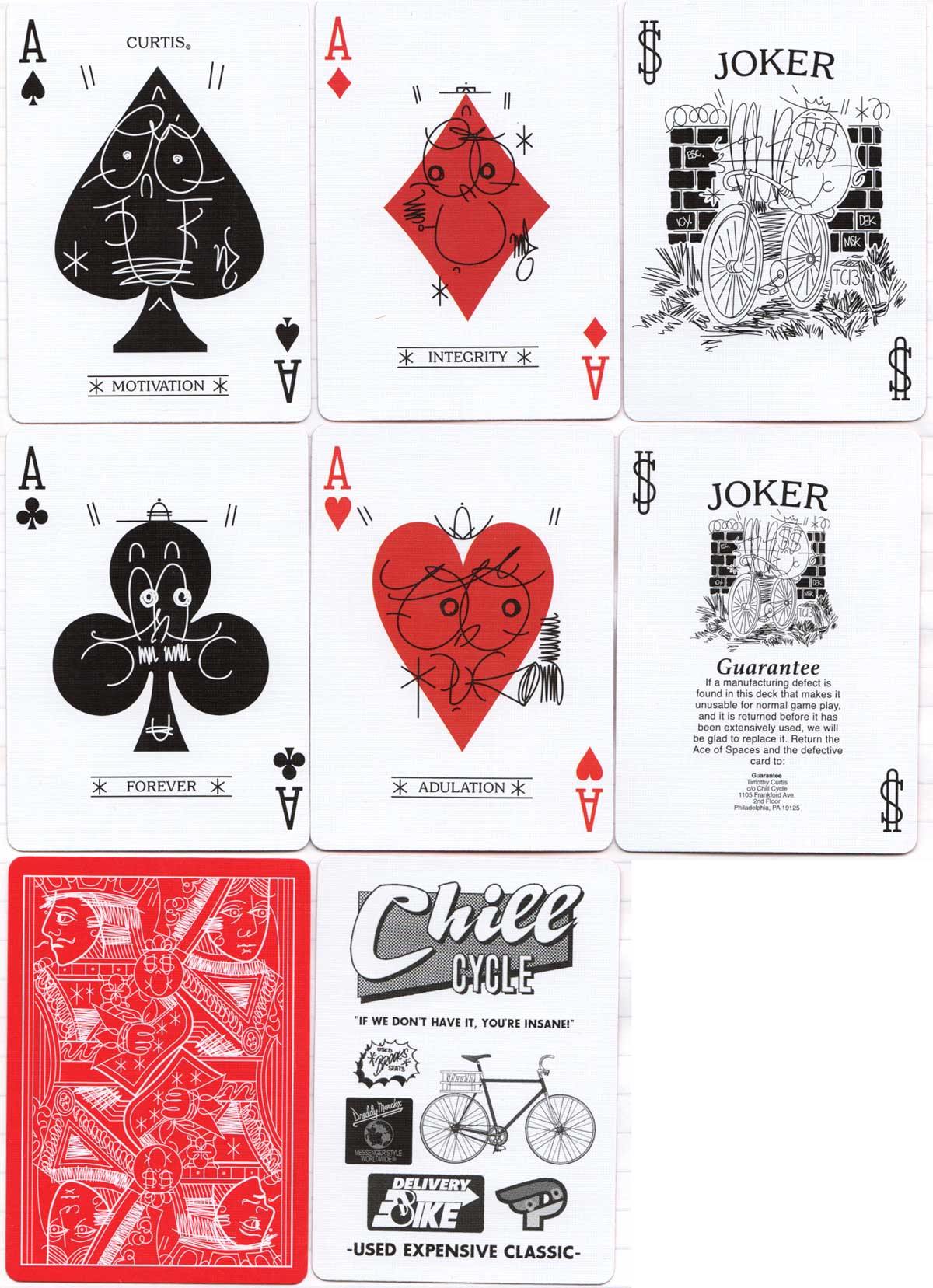 Member since February 01, 1996
View Articles
Curator and editor of the World of Playing Cards since 1996.