Published June 08, 2022
Updated June 22, 2022
Triangle Playing Cards
Triangle Playing Cards by Michael Scott.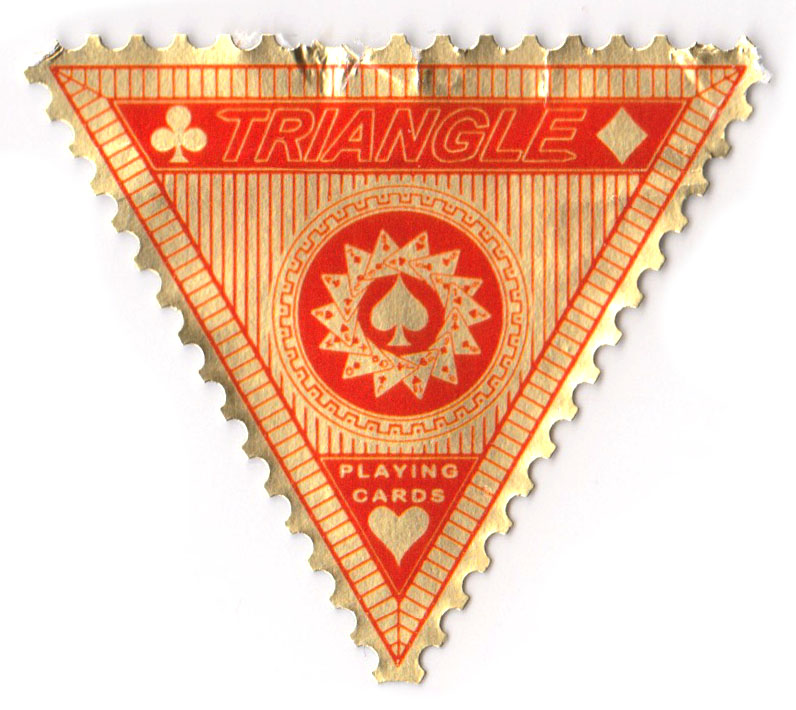 D
esigner
Michael Scott
has brought to life the Triangle Playing Cards after raising USD$13,900 through
a successful Kickstarter campaign
in May 2019.
Scott has created over 20 playing card decks through Kickstarter, many of which have been successful, including the 8-Bit Mafia deck.
This is a hand-designed deck of uniquely shaped playing cards, each card utilized the unusual space to maximize the use of all 3 corners. The size of the deck is 88mm on all 3 sides (3.5" x 3.5" x 3.5"). German casino grade paper printed by The Freedom Playing Card Company; with a synthetic triangle tuck foil stamp seal. There are 56 cards in the deck: 52 playing cards, 2 Jokers, 2 gaff cards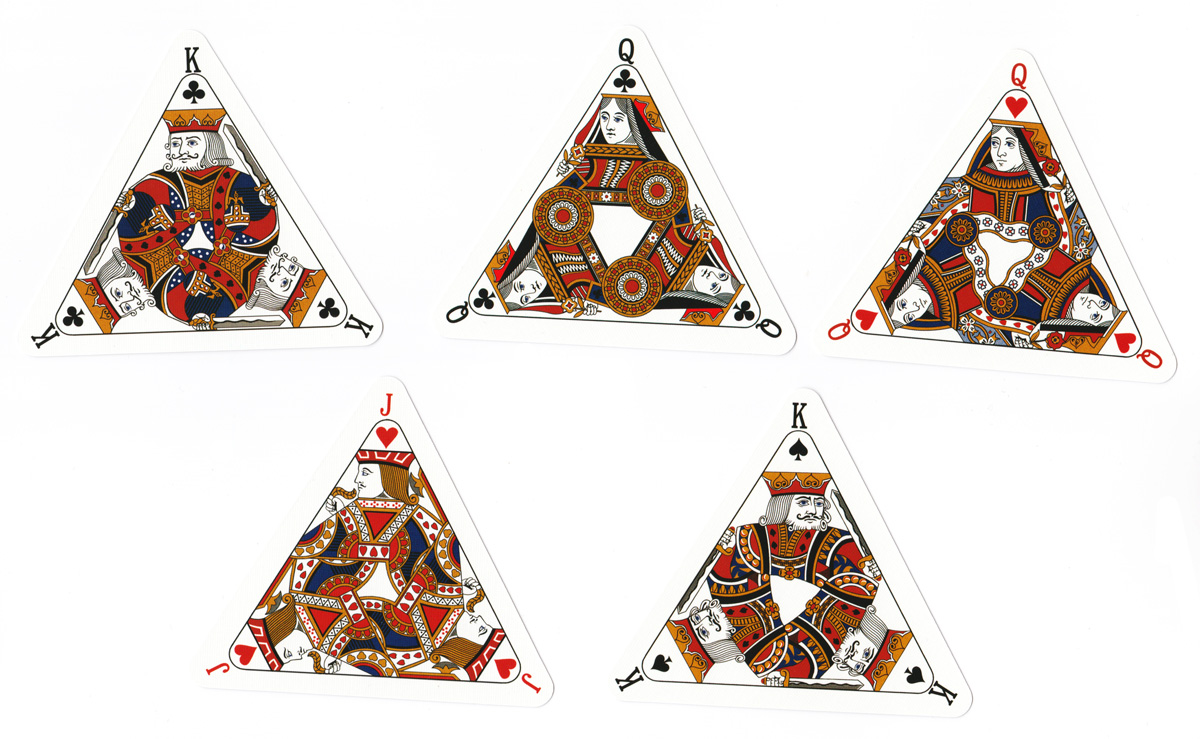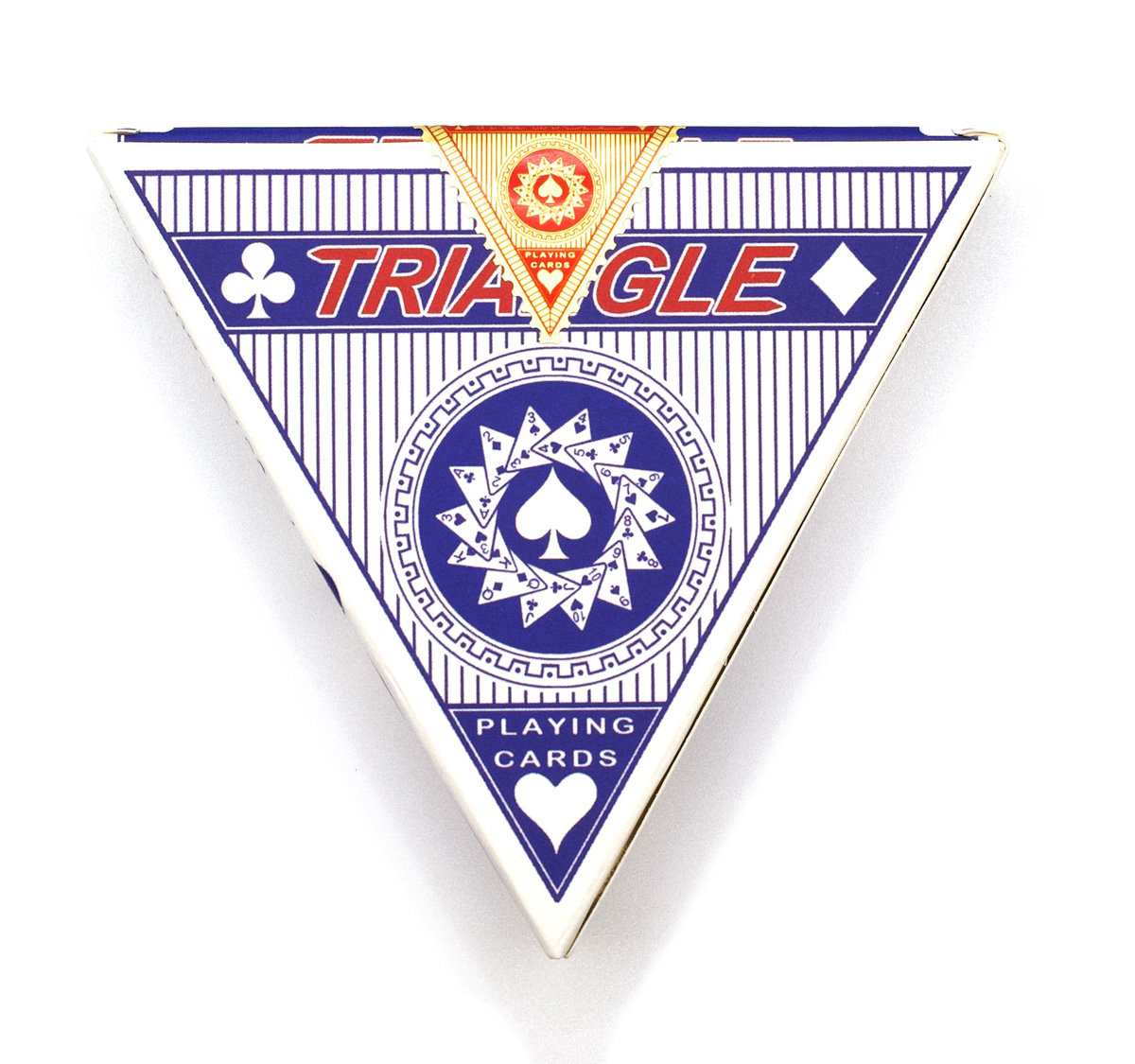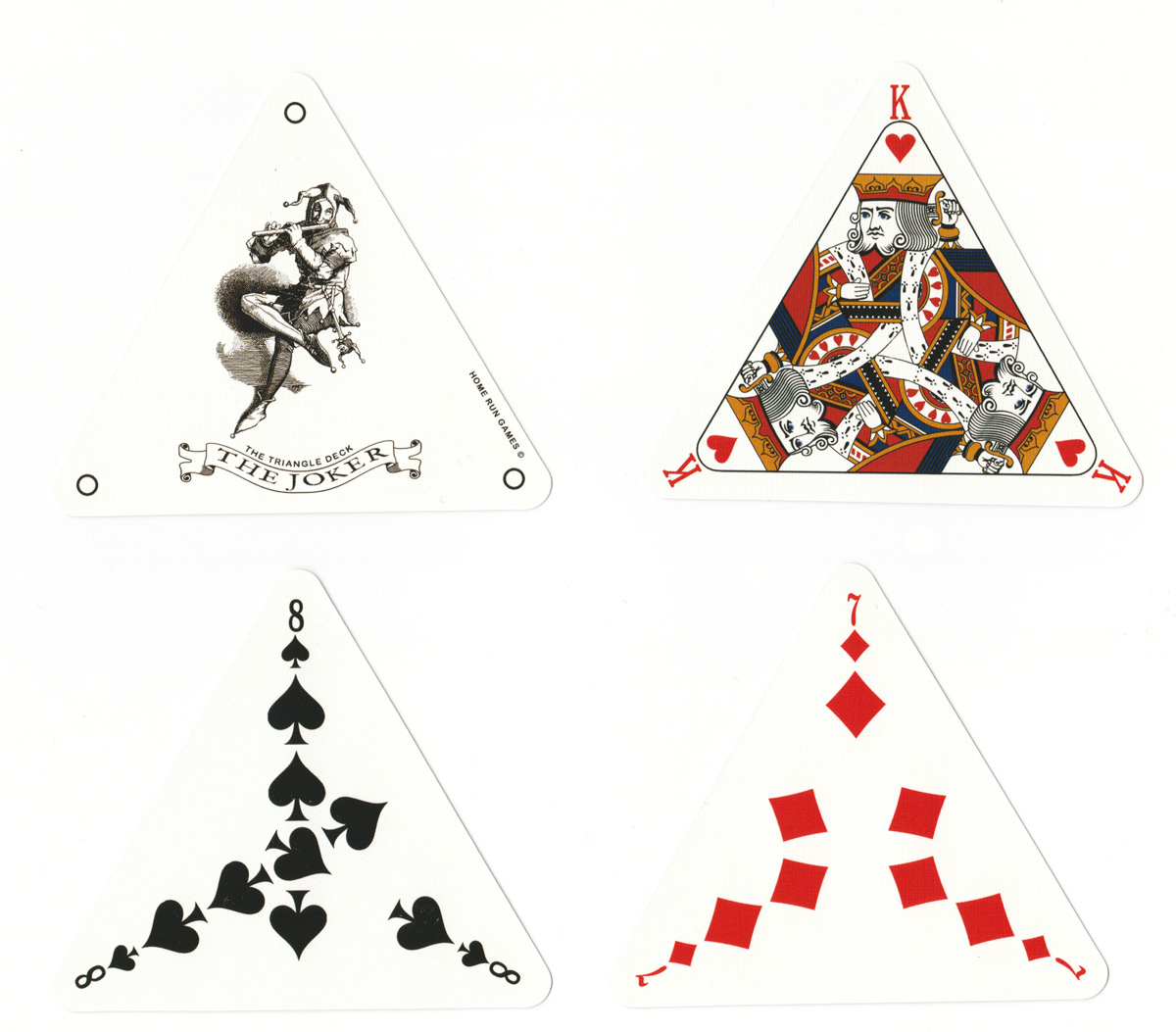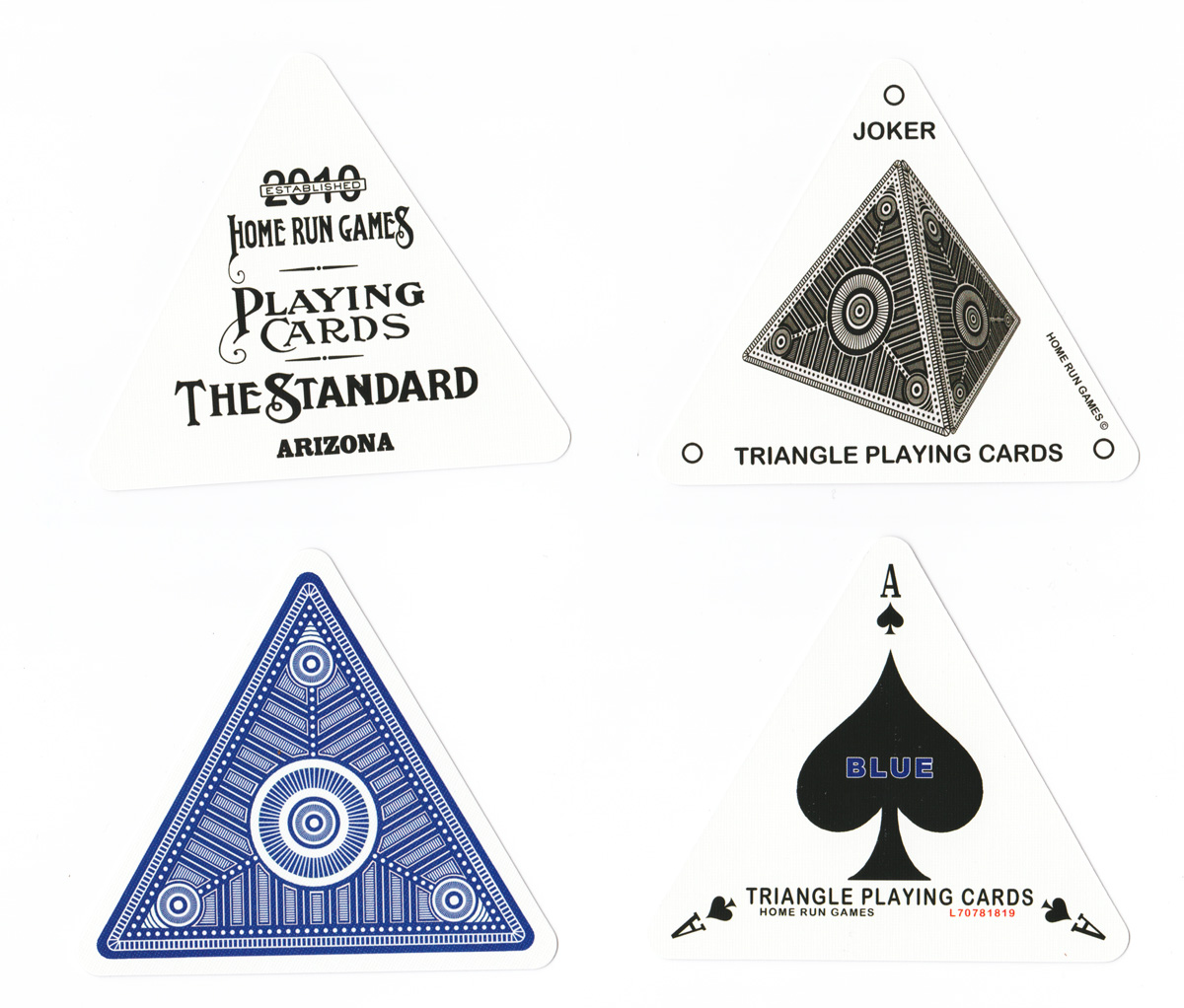 Member since March 15, 1997
View Articles
Adam has been involved in developing the site as well as reviewing new decks and conducting research. He is particularly interested in innovation, Kickstarter and East Asian cards. He is a member of the IPCS and webmaster of the EPCS.