Virginie Houdet "Cartes à Jouer" limited edition, 2017
Virginie Houdet has created a delightful deck of playing cards with original designs based on the traditional canon. "Nourrie par les anciens, elle poursuit son aventure poétique dans le présent." The logical order and symmetry of the deck has been respectfully and imaginatively reassembled with new colours and a poetic spirit. The primitive geometric designs derived from woodblocks are refreshed in an intelligent and aesthetic harmony.
The Pip Cards

"Colours allow invisible emotions to express, enable things we can't say to be seen.
'Art does not reproduce the visible but makes it visible' Klee said." - V.H.
The Court Cards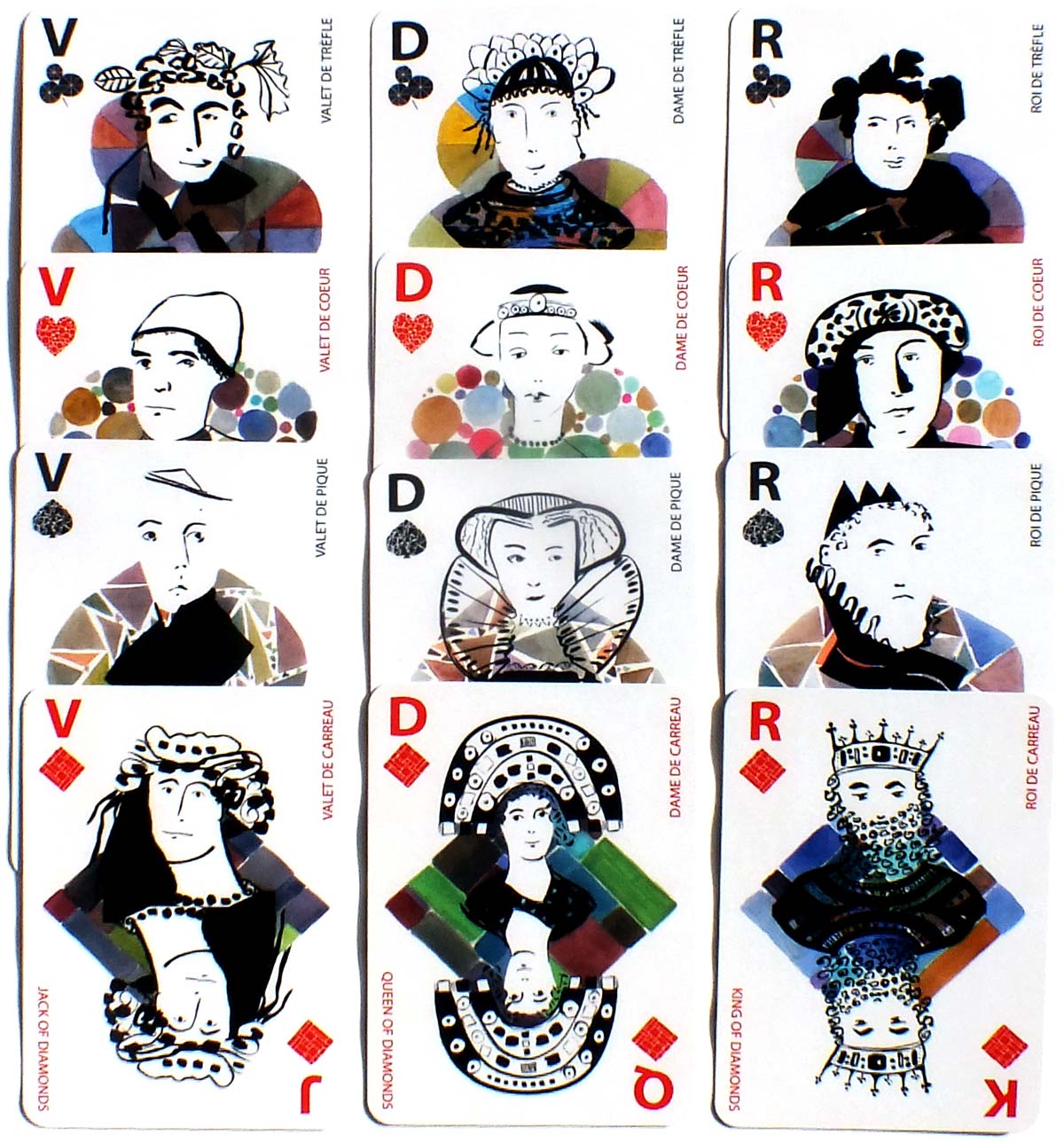 Decks come with 52 cards + 2 jokers + extra card in tuck box, a choice of 2 back designs, in a numbered limited edition of 250, available direct from the artist►