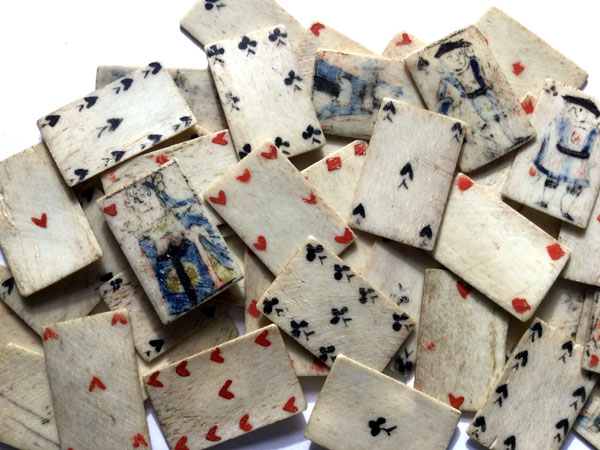 I have recently acquired a set of miniature bone playing cards. They came in a mahogany box with various other sets of playing cards, mainly dating from George III and Victorian, so I am assuming it is somewhere around then. My late mother found the box about 50 years ago in a neighbour's skip. There is no further information regarding their provenance.
There is no evidence of scrimshaw or carving the outlines. Looking at the cards, I think they are just painted or coloured onto the bone in red, blue, black and yellowish brown.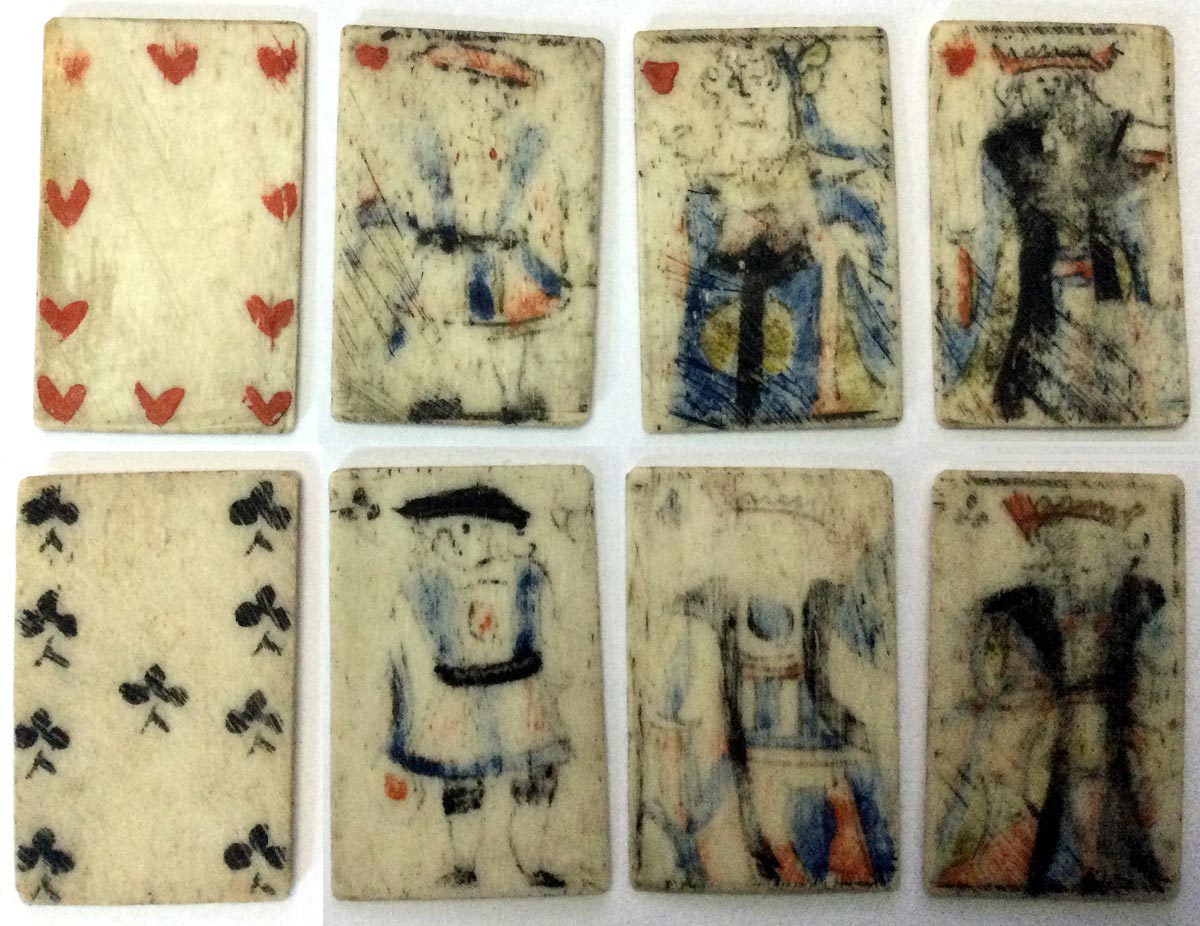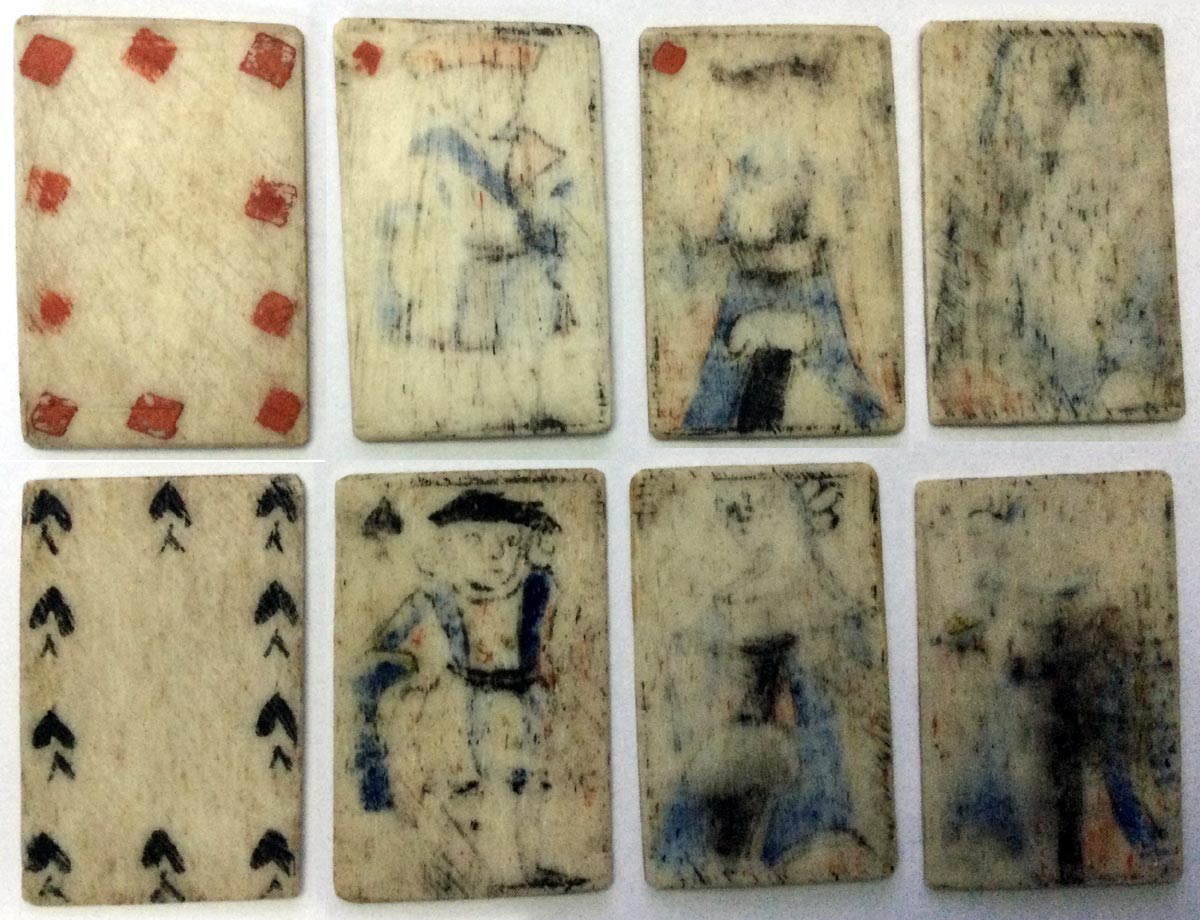 ---
Bone card set in case, c.1810-1814
Prisoners use all kinds of materials including waste products to pass the time making things.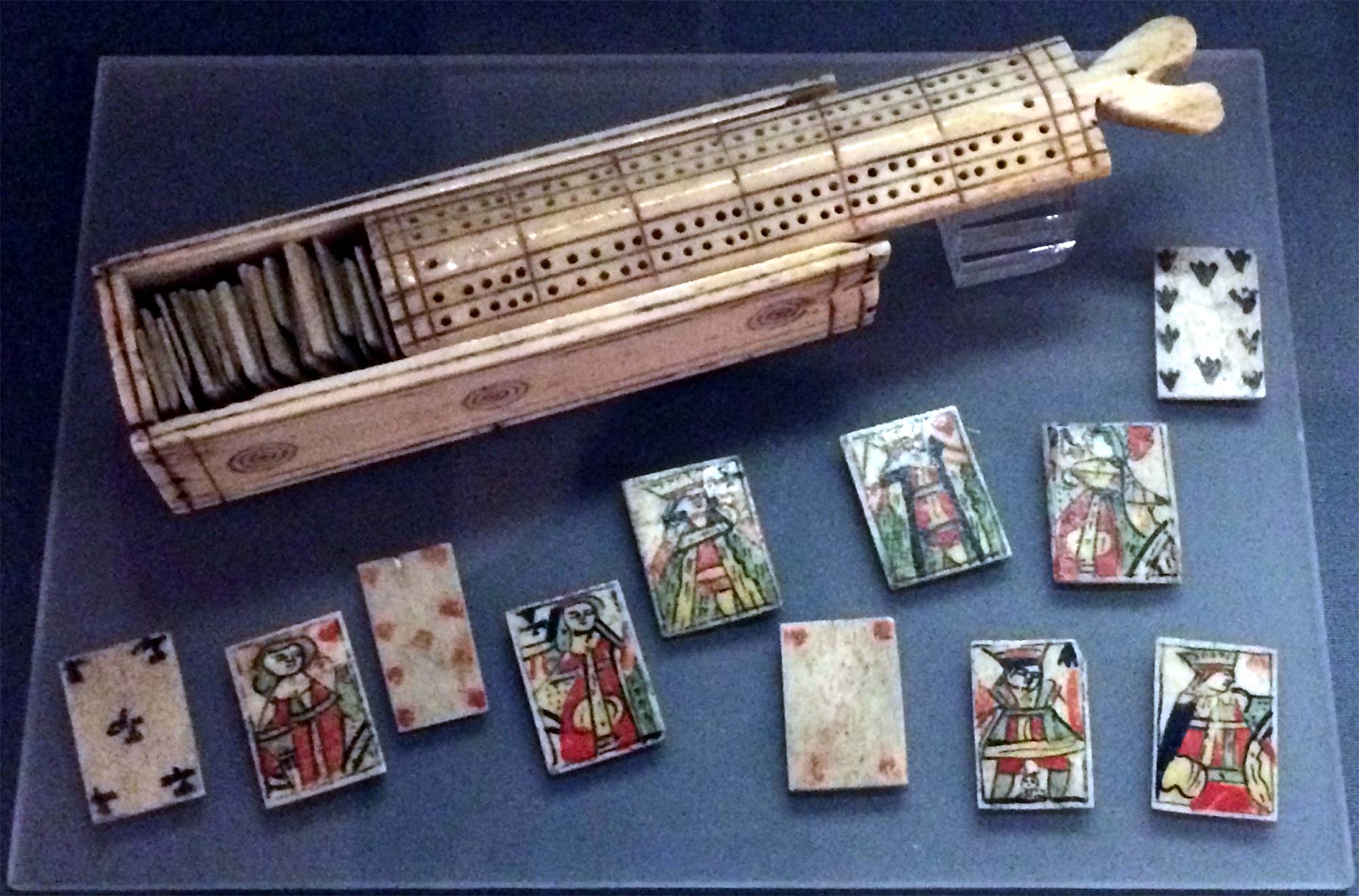 ---
Miniature Bone Set in V&A Museum
Yet another 19th century miniature set of cards inside a cribbage box, made on small rectangular pieces of bone, is preserved in the V&A Museum, London. The set is described as of English origin, coloured in yellow, blue and brown as well as red and black. See here►