by Tony Hall

Then came Wireless Whist itself, in many forms. (Perhaps I should note for younger readers that we used to refer to the new invention of radio as "the Wireless." Some of us still do).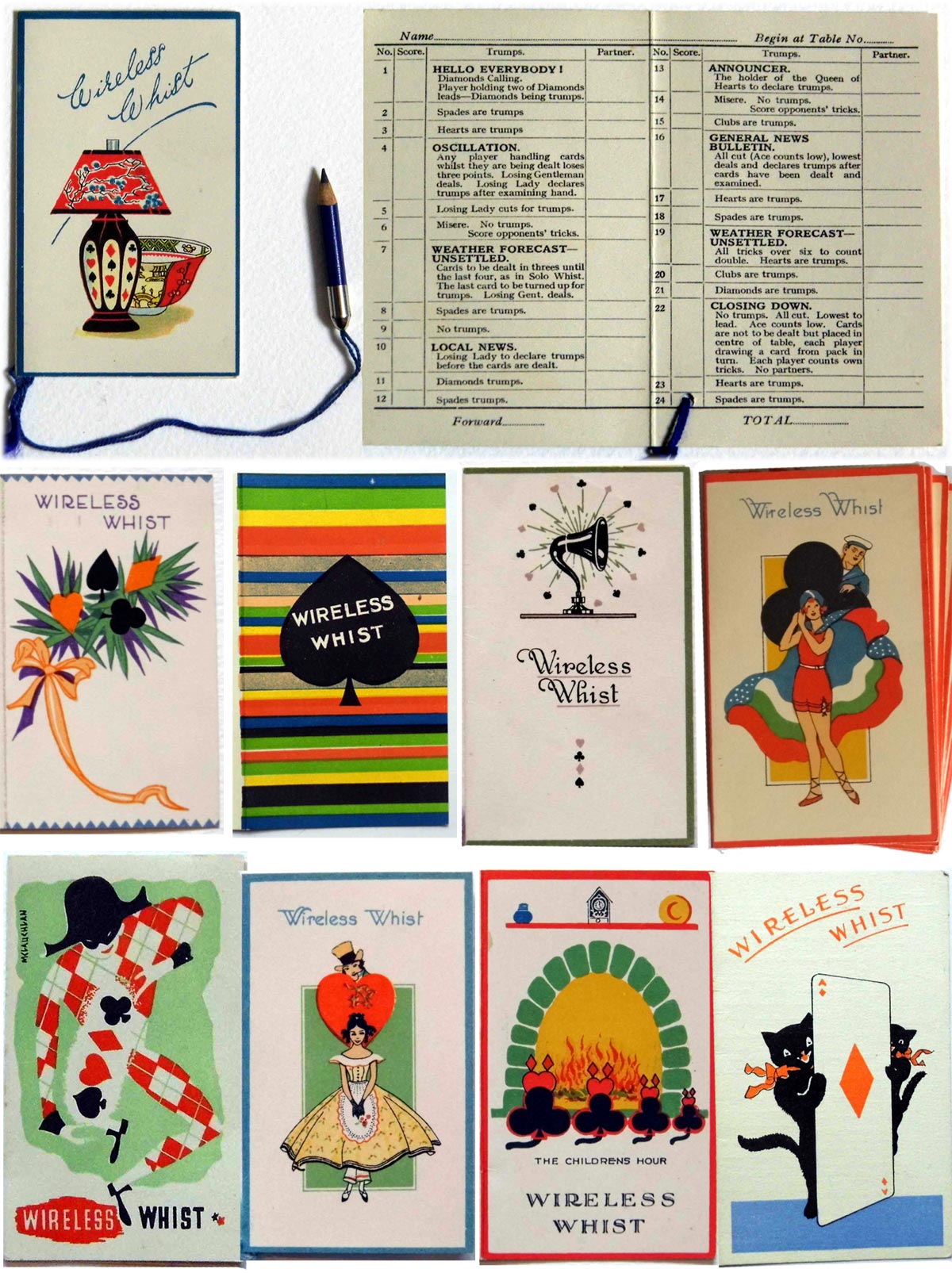 Then "New" Wireless Whist...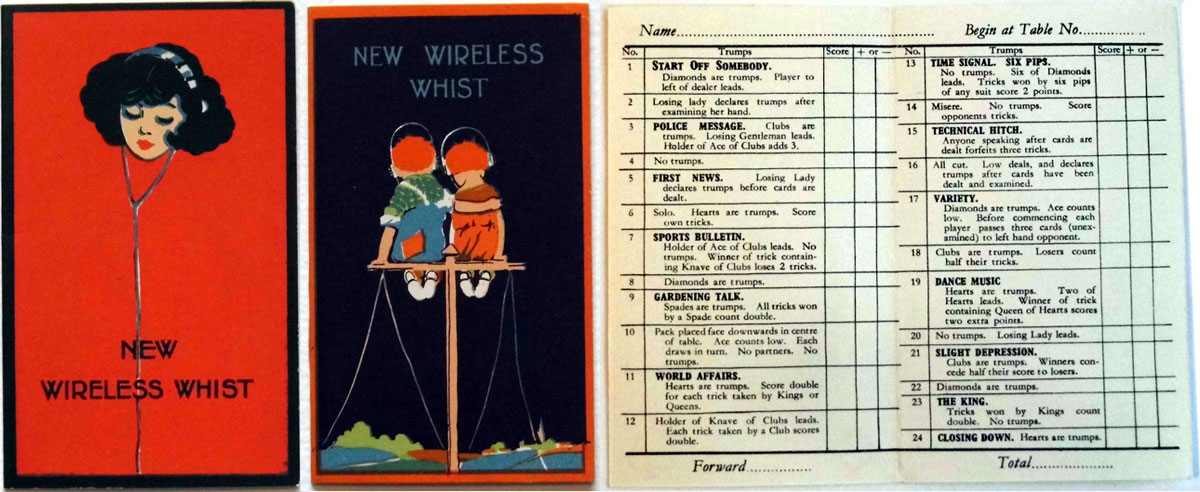 And later, Radio Whist.
And "New Radio Whist".
Trump Whist.
A few designs illustrated the perceived interests of the whist-playing classes in the mid-1930s! The swastika was a feature of playing cards and other games in the nineteenth century and earlier as a symbol of good luck. This can surely not be the case by the mid 1930s when the German Chancellor and his activities had many admirers amongst the British whist playing classes. I suspect that fewer of this design were made available after 1939!
There was Tournament Whist and Song Whist.

There was Novel Whist for readers and "New" Novel Whist.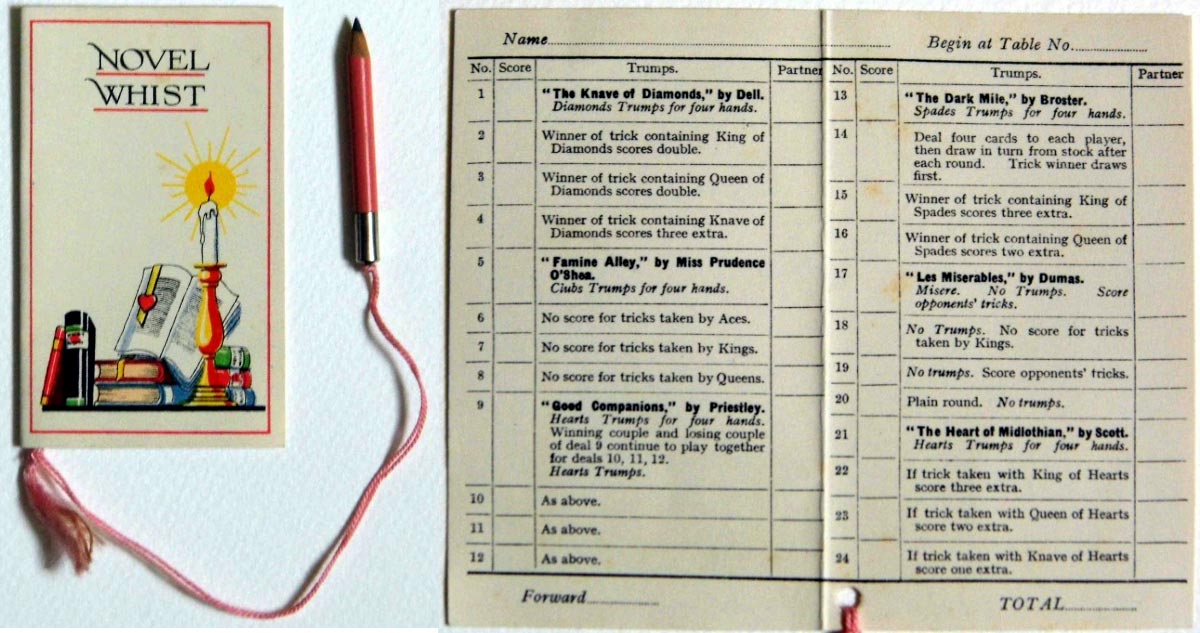 Together with various forms of Hunting Whist.