by Tony Hall

There were various Sports and Sporting Whist themes... and soccer whist...
"Lucky" Whist and "Dansant" Whist. This latter, presumably, might lead to Matrimonial Whist.
Advertising Score Cards
As usual, the cigarette and alcohol manufacturers were quick to respond to another new promotional opportunity. Some of these score cards were still being produced in the 1950s and 1960s.
Cigarettes.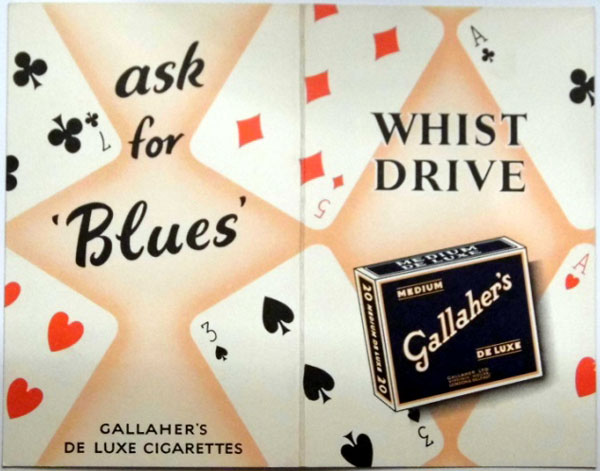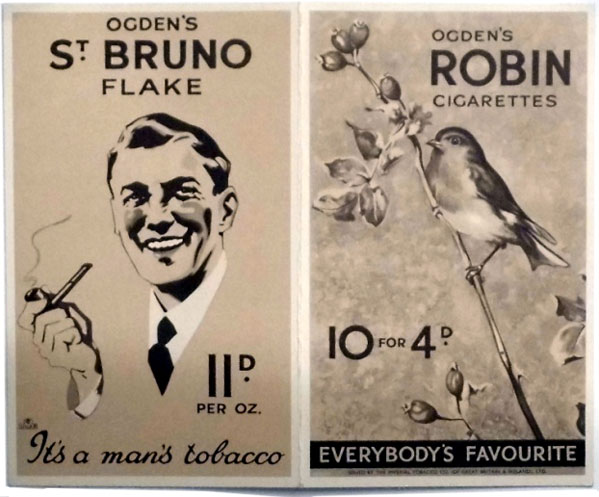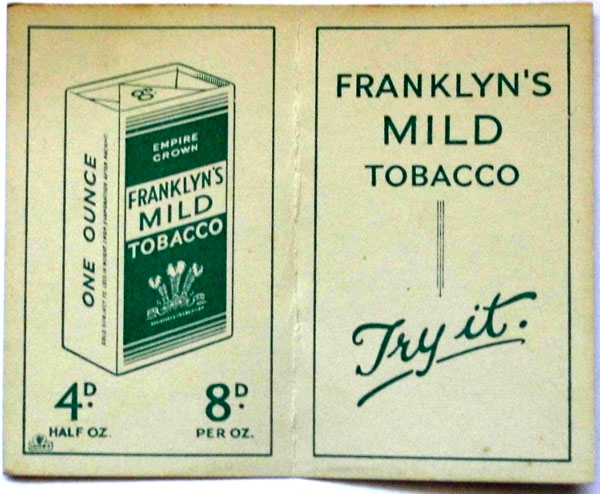 Breweries and Distilleries.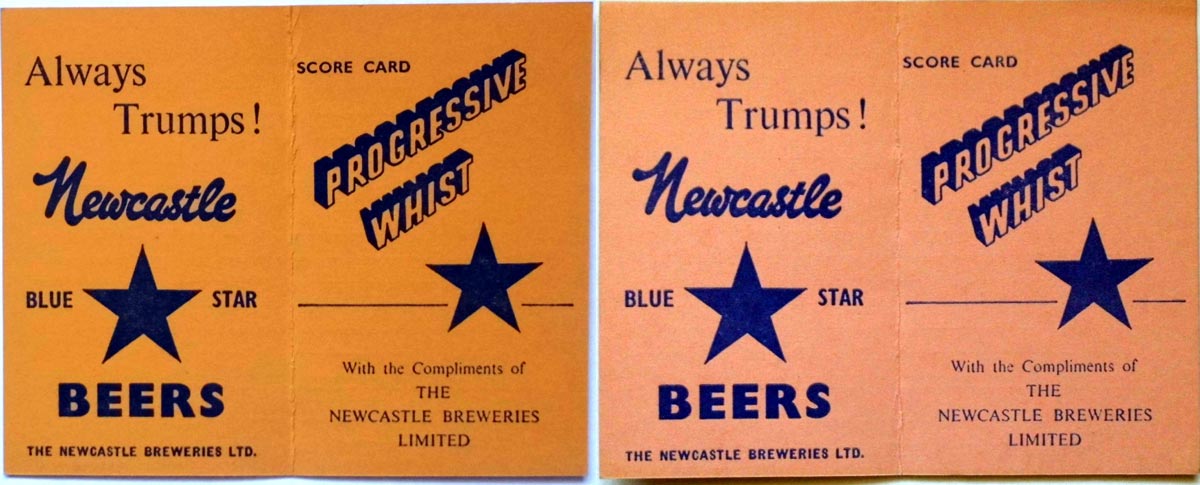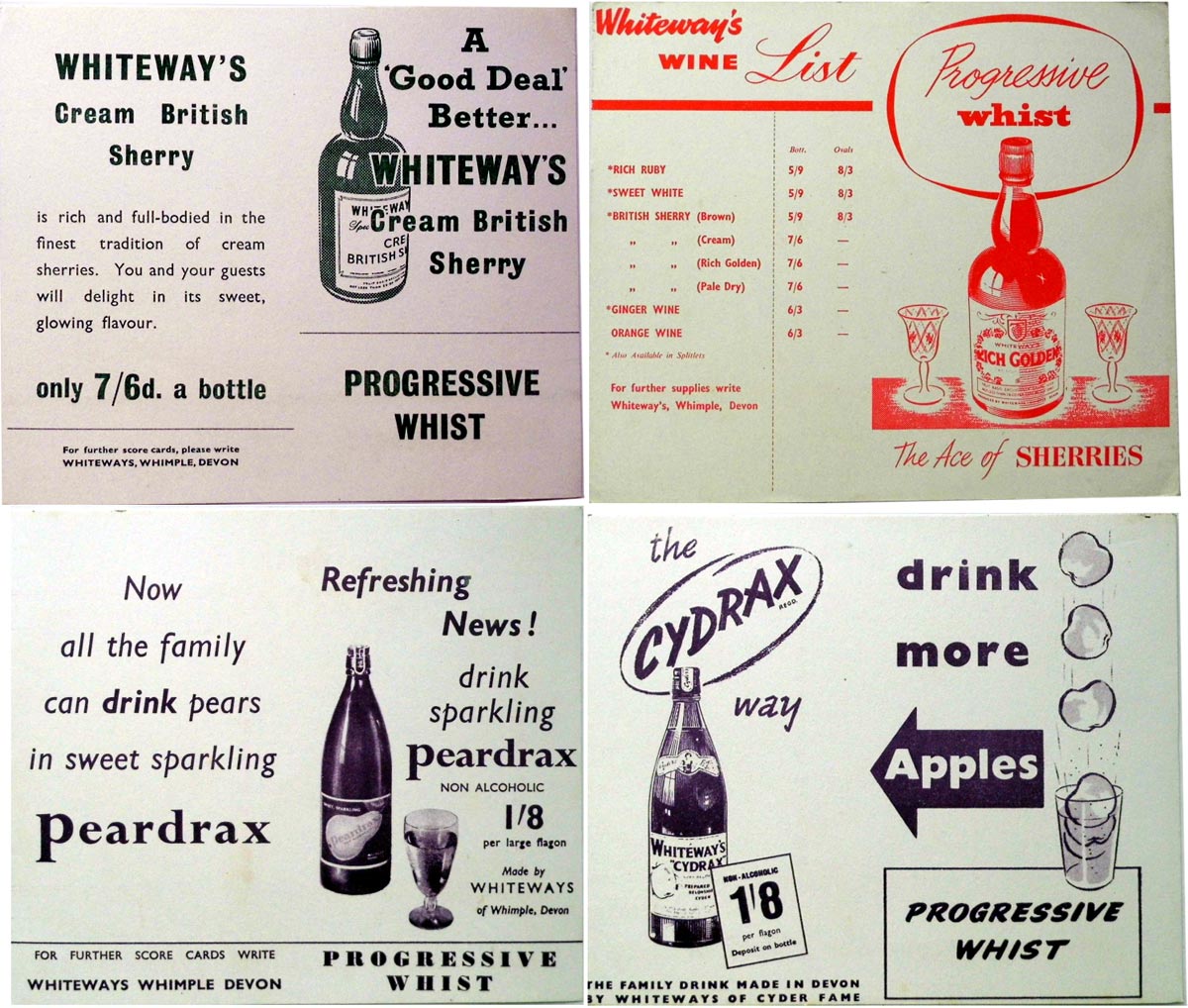 And other products...