Playing Cards and Religion

Wherever in Western Europe man turned his eyes, he was confronted by the majesty of the church. Everything he did was approved or disapproved, blessed or cursed, interpreted and solemnised by the Church. He was baptised by it, married by it and buried by it. He called on angels, saints and martyrs for help, visited shrines and holy wells, made oaths on sacred relics. The Church dominated men's minds and imagination.
The Church took a strict, prejudicial view on what it saw as lewd, frivolous, fickle or dishonest behaviour. Members of the clergy would certainly not approve of card playing if it had anything to do with gambling or fortune telling. Moralising tracts were published expressing disapproval of gambling as a mortal sin which might offend God and destroy lives, sometimes reaching the invective of fundamentalism.
The early engravers and print makers made devotional images for pilgrims as a cheaper alternative to paintings or books. Many of these craftsmen also turned their hand to manufacturing playing cards to earn extra income. Stock images from the repertoire of devotional imagery might be adapted to serve as playing card symbols. However, playing cards have not always been amicable bedfellows with the church.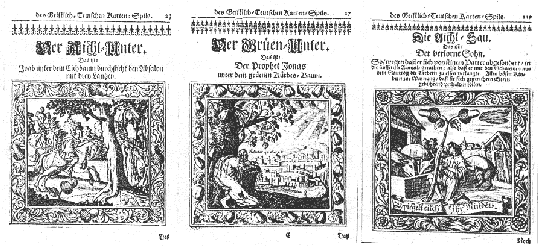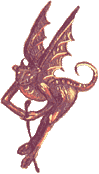 If we search on the Internet for topics such as "the devil's bible" or "the devil's picture book" there will be many pages expressing a wide range of opinions and viewpoints concerning dangers of playing cards, including in some instances false information without any factual basis. We hear in the news about religious groups holding intense emotional beliefs regarding their chosen faith. Playing cards or tarot cards can antagonise or anger some people.
In 1894 William Ramsay designed playing cards to impart religious instruction, "designed to supersede useless card-playing" and "fastening the great truths of the Bible ... in the minds of the players."
The original patent specification can be viewed here►