Published July 03, 1996
Updated May 11, 2022
Silk Inlaid Playing Cards for Charles I
Silk Inlaid Playing Cards for Charles I
Silk Inlaid Playing Cards for Charles I
Said to have been made in 1628 for England's Charles I, this pack is illustrated in the book:
"Age of Kings"
by
Charles Blitzer
TIME-LIFE International, ©1968
In the picture credits (p.186), they are described as:
"Playing cards made for King Charles I, by the Worshipful Company of Makers of Playing Cards, inlaid silk, ca. 1628, courtesy Katharina Gregory, New York (Robert S. Crandall)."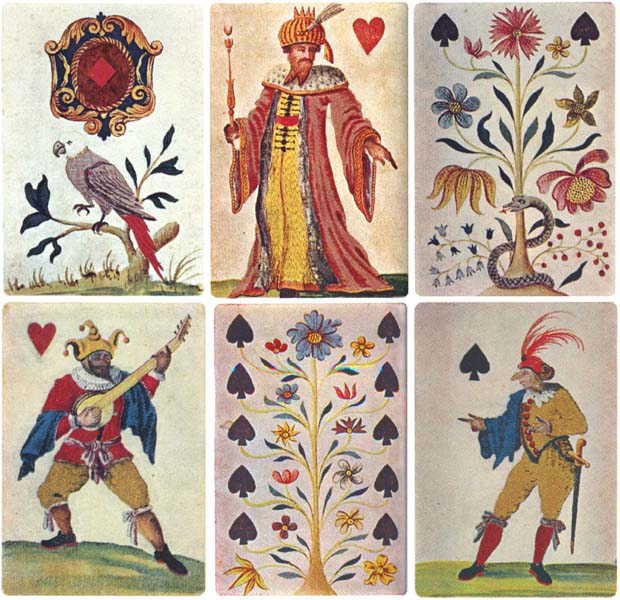 A total of 28 cards are illustrated in the book from what looks like a 52 card pack. The numerals 2-5 have serpents climbing up the tree stem, and all the pip cards are decorated with common flowers of the meadows and fields. Attempts are made in the book to relate the court cards to known personalities.
Member since February 01, 1996
View Articles
Curator and editor of the World of Playing Cards since 1996.