The Worshipful Company of Makers of Playing Cards
The Worshipful Company of Makers of Playing Cards was founded by Royal Charter in 1628. London cardmakers had for some while resented imported playing cards undermining their business, and had appealed to the King for protective measures. All future imports of foreign cards into England and Wales were forbidden. In return for this, taxation was levied on playing cards at the rate of one farthing per pack. The tax varied over the years, and was finally abolished in 1960.
In 1882, at the annual banquet to mark the inauguration of the new Master and Wardens, each Liveryman was given a pack of cards specially designed for the occasion. The custom has been continued ever since, providing an interesting historical record as the backs of the cards illustrate important events from each year. Each year these luxury packs are produced in limited editions of about 350-400 packs. Some of these are illustrated below.
Every year the design and official photo used for the Ace of Spades is entered in a leather bound book housed in the Guildhall. In that book is also shown the names of the Clerks of the Company.
---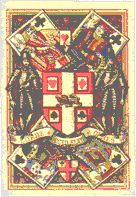 1882: This design shows the Arms of the Company supported by men in armour, with four Knaves of Clubs set cornerwise. The Ace of Spades bears four suitmarks superposed and "Goodall & Son". Square corners, no indices shown on the cards.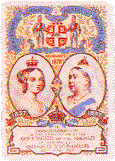 1897: Queen Victoria Diamond Jubilee 1837-1897. The Ace of Spades with the inscription Diamond Jubilee 1837-1897 set in a diamond with the name of the Company and the Master.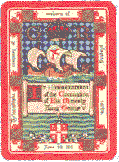 1911: "In Commemoration of the Coronation of His Majesty King George V. June 22, 1911". The design, which is by Mr Seymour Lucas, R.A. is of fifteenth century style, because it was in the reign of King Henry VII that cards became fashionable at court. The three galleons are symbolic of the King's association with the Navy and support a crown with the initials G.R. The Ace of Spades has the inscription Coronation 1911 set in a circle surmounted by the Royal Crown, the name of the Company, and the names of the Master and Wardens. 700 packs issued.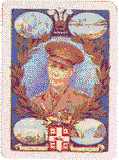 1920: Commemorating the Prince of Wales' around the world voyage to visit the Colonies. Portrait encircled by gold leaves and four oval views of Canada, South Africa, Australia and New Zealand. A double pack was sent to H.R.H. The Prince of Wales.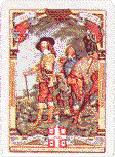 1928: "Tercentenary of the Granting of Charter by Charles 1st." Portrait of King Charles I (after the painting by Van Dyke). Design by Goodall & Son. 4000 packs issued.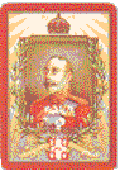 1929: "Our King restored to us. Corde Recto Elati Omnes". In relief and gratitude that the King recovered from illness. 4000 packs issued. A special case containing one dozen packs was presented to King George V.
| | | | | |
| --- | --- | --- | --- | --- |
| | | | | |
| 1932 | 1949 | 1951 | 1953 | 1954 |
---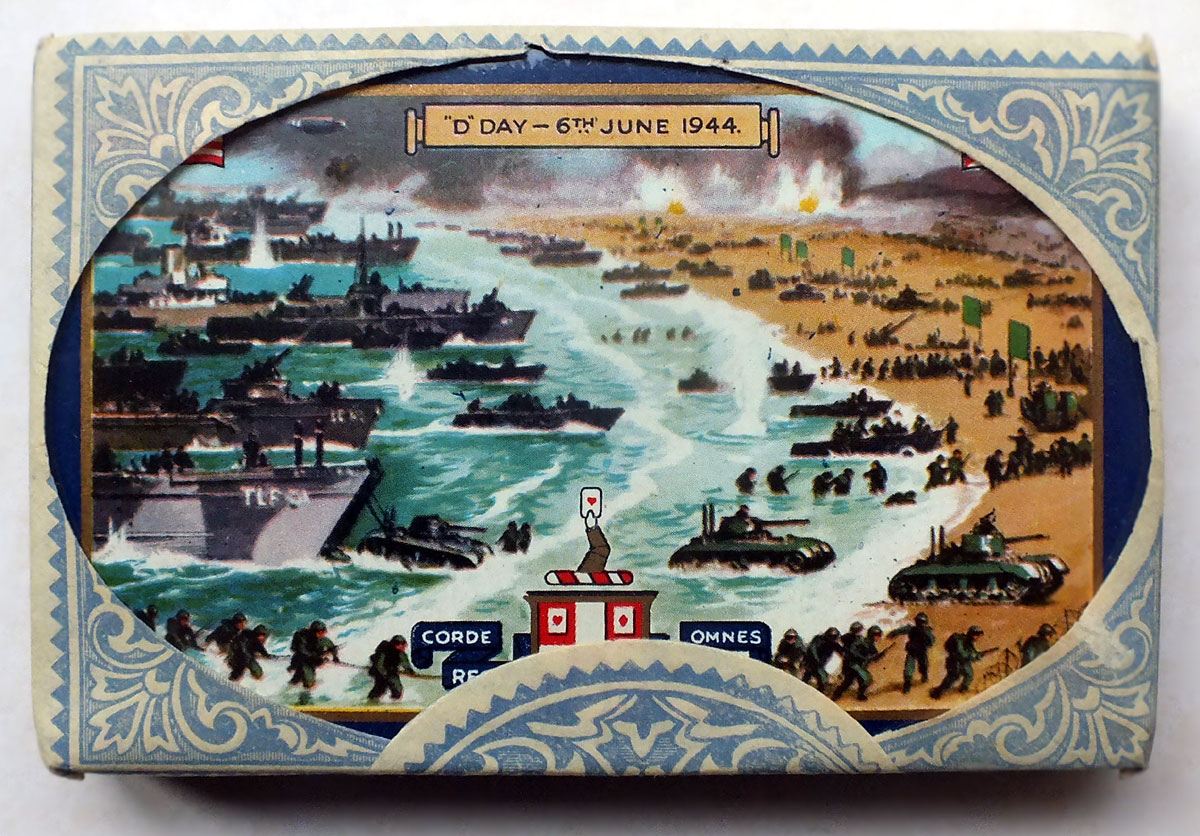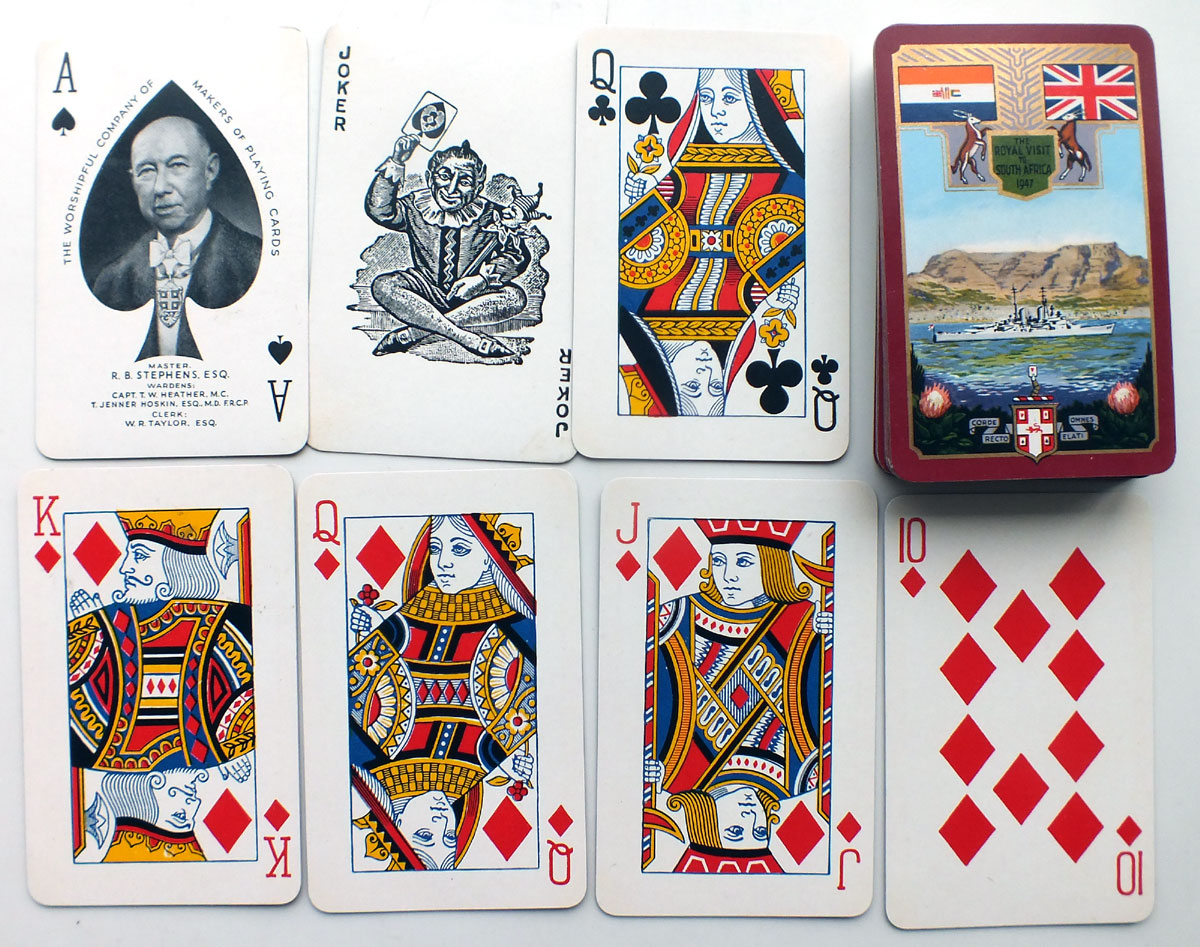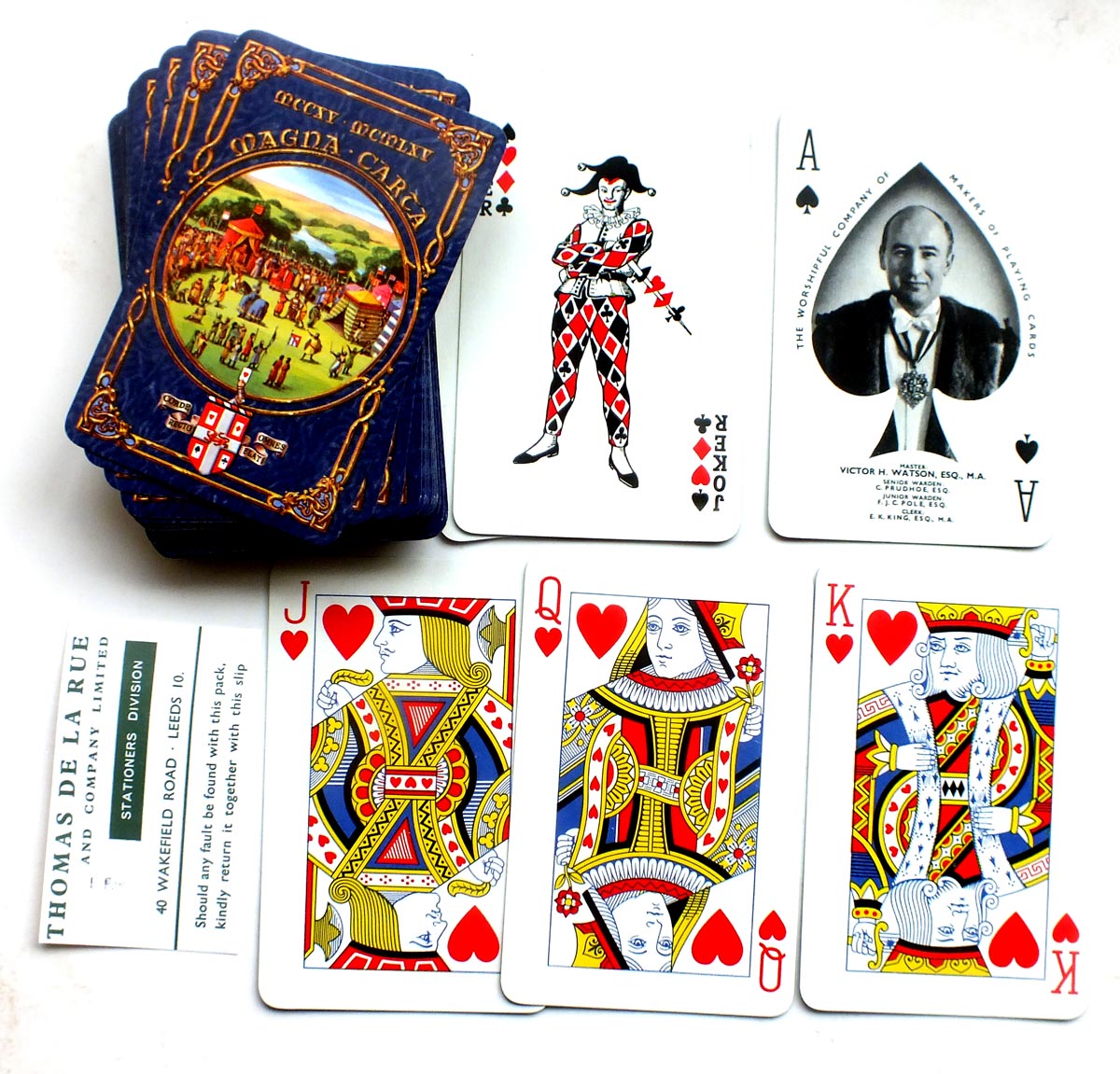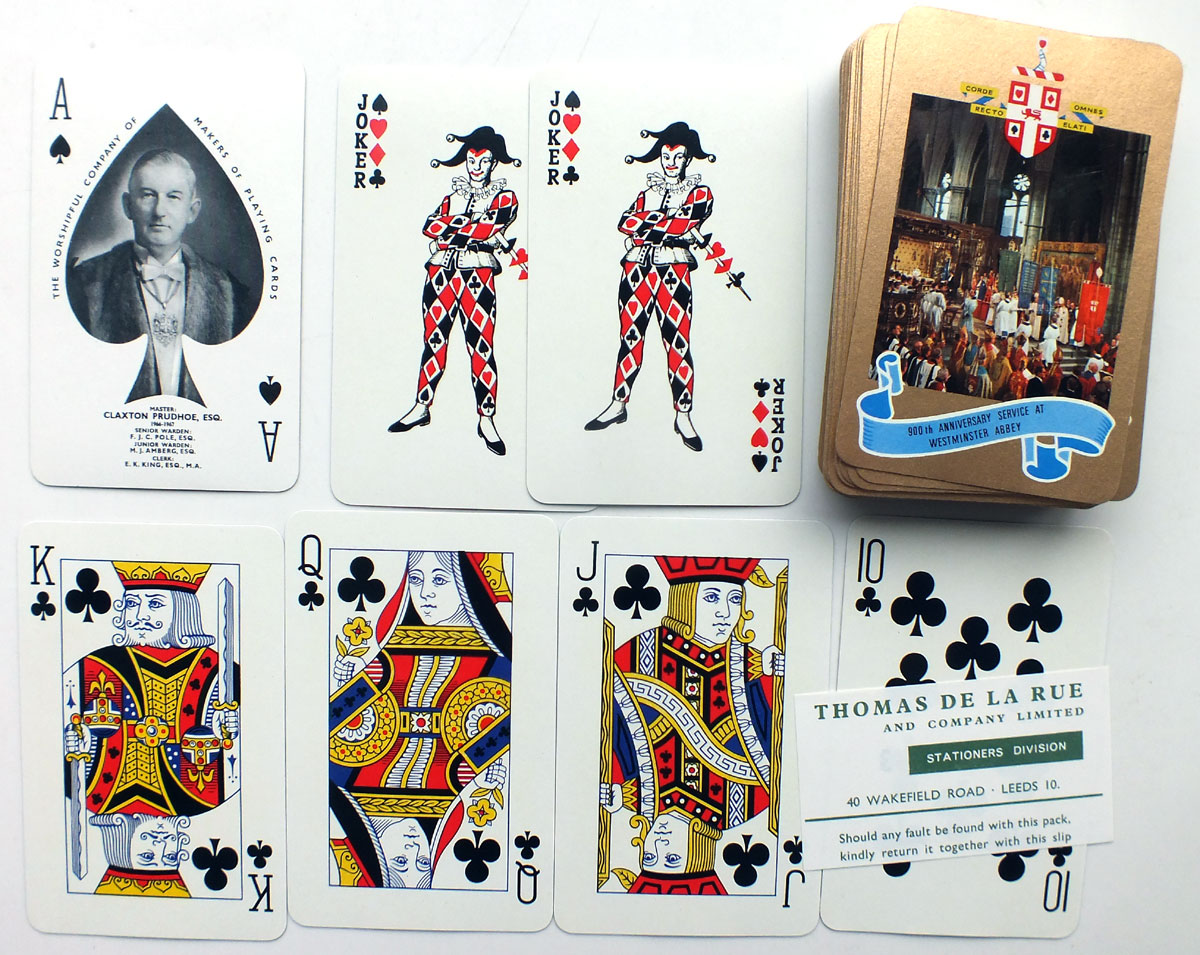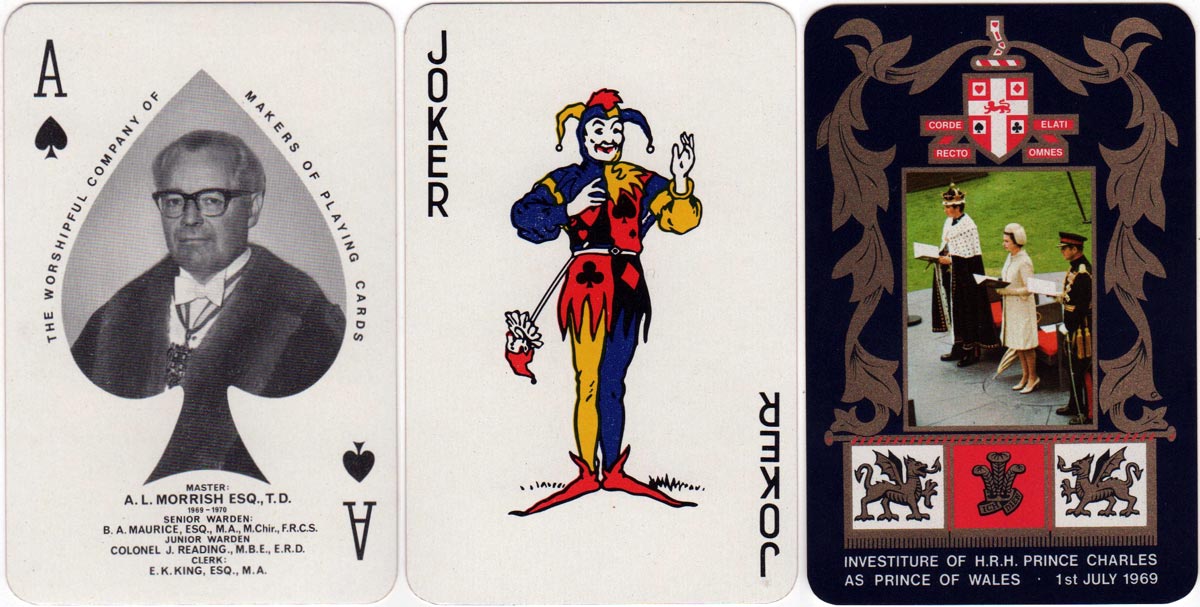 ---