Published September 17, 2011
Updated April 23, 2022
Fortune Telling Cards
Fortune Telling Cards - wondrous scientific divination poker cards.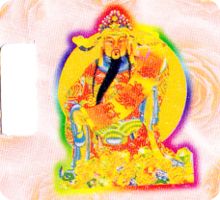 Chinese Fortune Telling Cards
"Wondrous scientific divination poker cards"
These Fortune Telling cards are probably made in Taiwan, owing to the use of traditional Chinese instead of the simplified version. The best part of the card is taken up by a block of Chinese text. Also, note Mickey Mouse on the jokers - evidently Asian card makers are ardent Disney fans! The really interesting feature of this deck are the 8 cards each with a perforation within them. The inscription upon the cards are, from L-R (third row) relationships, fate, friendships, travel, exams, (bottom row) fortune, work/career, marriage. The consultant is to select the appropriate divinatory cut-outs regarding the nature of the question and place it over the card drawn from the deck as prescribed on the back of the box. The front side of the box proclaims something along the lines of "wondrous scientific divination poker cards"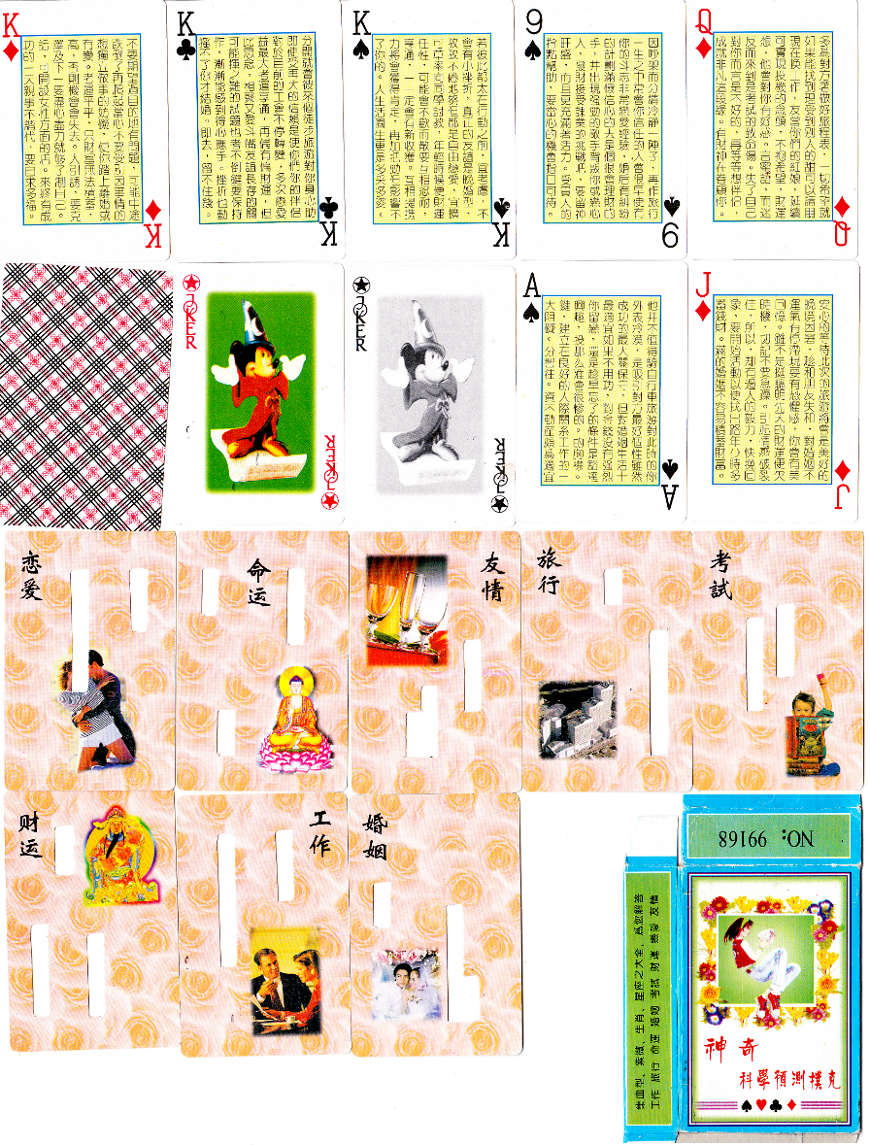 Member since February 01, 1996
View Articles
Curator and editor of the World of Playing Cards since 1996. He is a former committee member of the IPCS and was graphics editor of The Playing-Card journal for many years. He has lived at various times in Chile, England and Wales and is currently living in Extremadura, Spain. Simon's first limited edition pack of playing cards was a replica of a seventeenth century traditional English pack, which he produced from woodblocks and stencils.