Impuesto de Timbre para Naipes


Tax on Playing Cards

EL CONGRESO DE COLOMBIA. LEY 69 DE 1946, por la cual se elevan las tarifas de algunos impuestos indirectos y se dictan otras disposiciones:
ARTICULO 9o. Elévase a cuarenta centavos ($0.40) el impuesto de consumo sobre cada baraja de naipes de producción nacional o extranjera, que no exceda de cincuenta y dos (52) cartas. Todo excedente pagará como si se tratara de una baraja completa. Este aumento no comprende las barajas de naipes miniatura, usadas comúnmente como propaganda comercial. Translation: the tax on playing cards is raised to 40 centavos, for both imported and home-manufactured packs which do not exceed 52 cards. This does not include miniature playing-cards which are commonly used for advertising.
An earlier law had set the 'Impuesto de Consumo' tax at 20 centavos, when the tax bands were printed by Litografia Nacional de Bogotá (right). Later 'Impuesto de Timbres para Naipes' tax bands (below) were printed by Thomas de La Rue de Colombia S.A. Packs carried these adhesive tax bands around the outer wrapper, or box. No distinction is made between Spanish-suited packs or 'French' suited ones.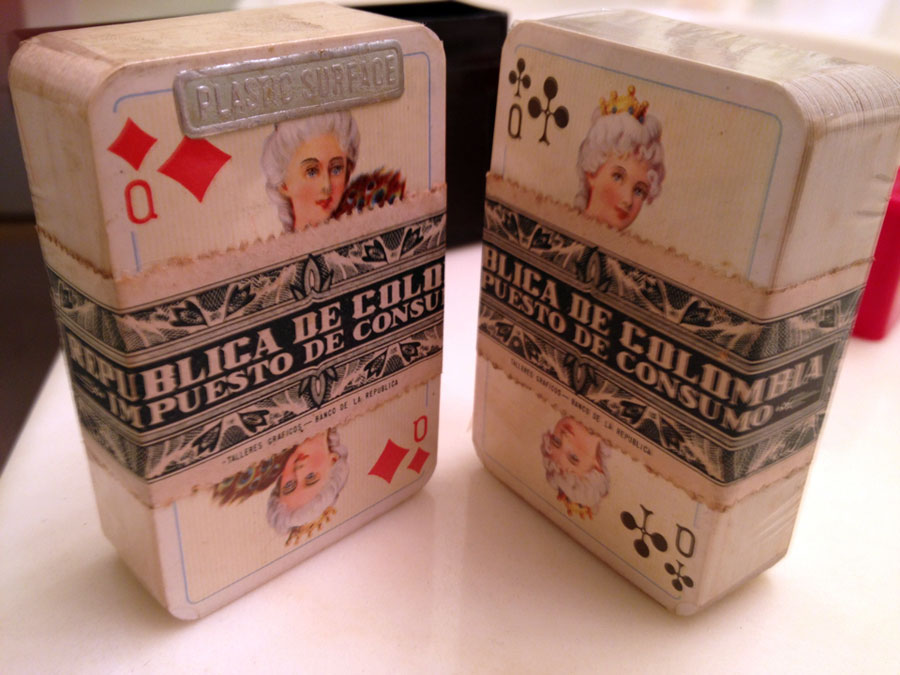 Member since February 01, 1996
View Articles
Curator and editor of the World of Playing Cards since 1996.