Published June 12, 2022
Updated June 12, 2022
Dutch costume playing cards from an unknown maker
Another pack of Dutch costume playing cards c.1880.
This pack of Dutch costume playing cards can be dated to about 1880, although there is very little known about this pack. It is similar in style to other known Dutch costume cards made in the second half of the nineteenth century (see here a pack made by Van Genechten) but this pack is printed in bright colours with the colours differing on each end of the courts. The court cards also show backgrounds of landscapes and building, something not found in other packs of this type.
The kings depict named important historical members of Dutch royalty while the queens and jacks show figures in regional costumes from various parts of The Netherlands. The aces depict views of different Dutch cities. The back of the cards is a bright duck egg blue colour. It has been suggested that this pack may have been printed by Daveluy of Bruges, Belgium ( you can see an example here) because of its colourful style and use of white card but this has not been verified, and Daveluy cards usually show the makers name. I have never seen a box or wrapper for this pack.

Below: The back of the cards.
All cards shown are from the collection of Paul Symons ©.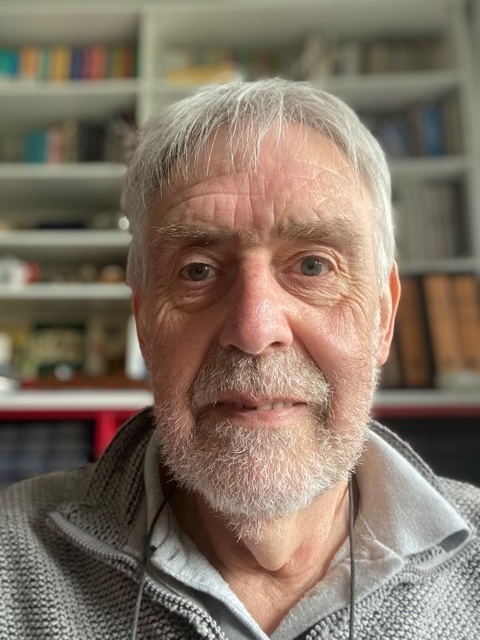 Member since February 01, 2016
View Articles
I'm British but I have now lived in the Netherlands for 50 years and have enjoyed every minute of it. I started collecting playing cards in the early 1980's after speaking with my neighbour who was at that time a croupier in a casino. I started with just collecting jokers, but that soon led me to complete packs of cards and eventually to specialising in old and antique playing cards, particularly those of C.L. Wüst of Frankfurt, Germany. I am presently the Dutch representative of the I.P.C.S. and the auctioneer at the IPCS conventions.