Playing Cards from Ecuador
There has been very little playing card manufacture in Ecuador. Cards are mostly supplied from Colombia, Argentina & Spain. Known brand names include: Willy Wilson, La Raspa and "El Heraldo". Some locally-made tourist souvenir packs are also known including Naipe Ciudad de Quito, Ecuador Turistico and Galapagos Islands souvenir cards. An advertising deck published by UniBanco features adverts for businesses which use their 'CuotaFácil' store card.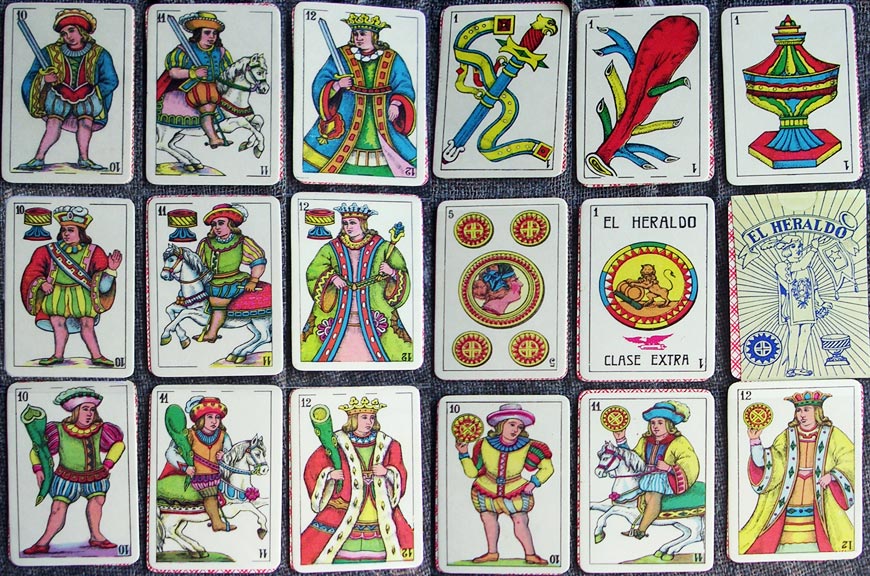 'CuotaFácil' Playing Cards for UniBanco, published by Poligrafica C.A., Ecuador.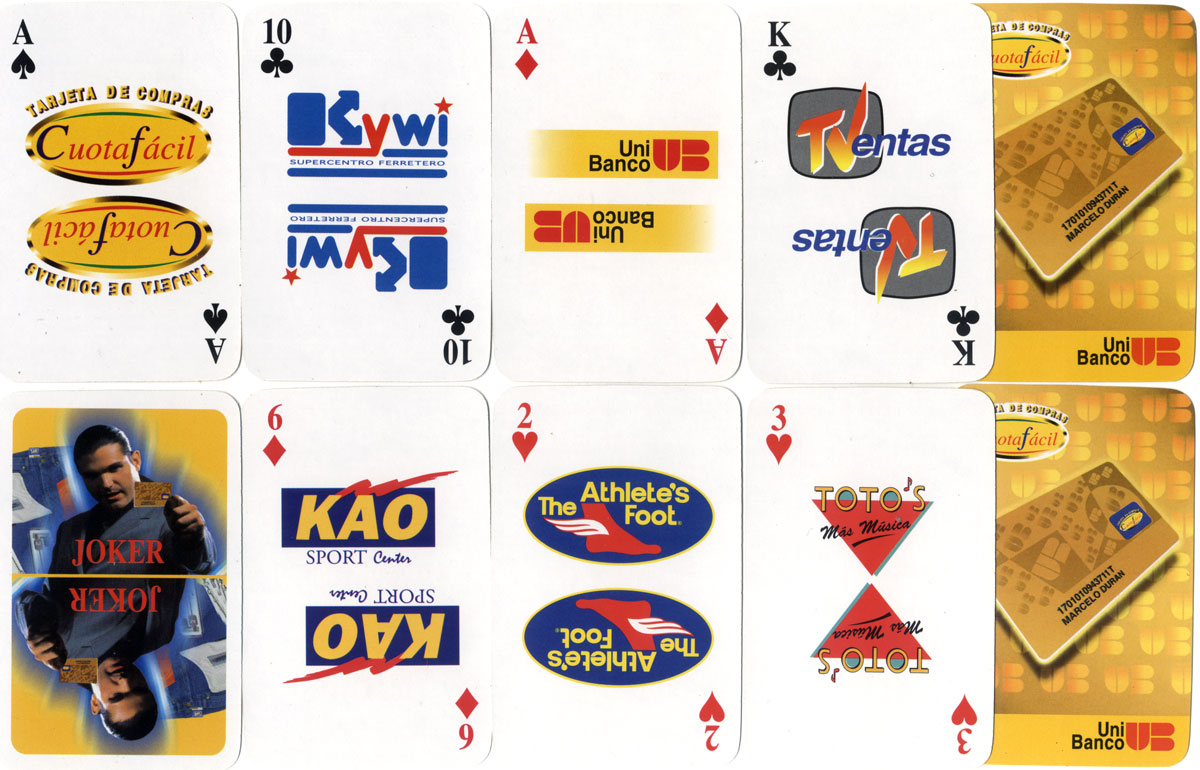 Cielito Lindo Mexican Restaurant, Guayaquil, Ecuador, c.2005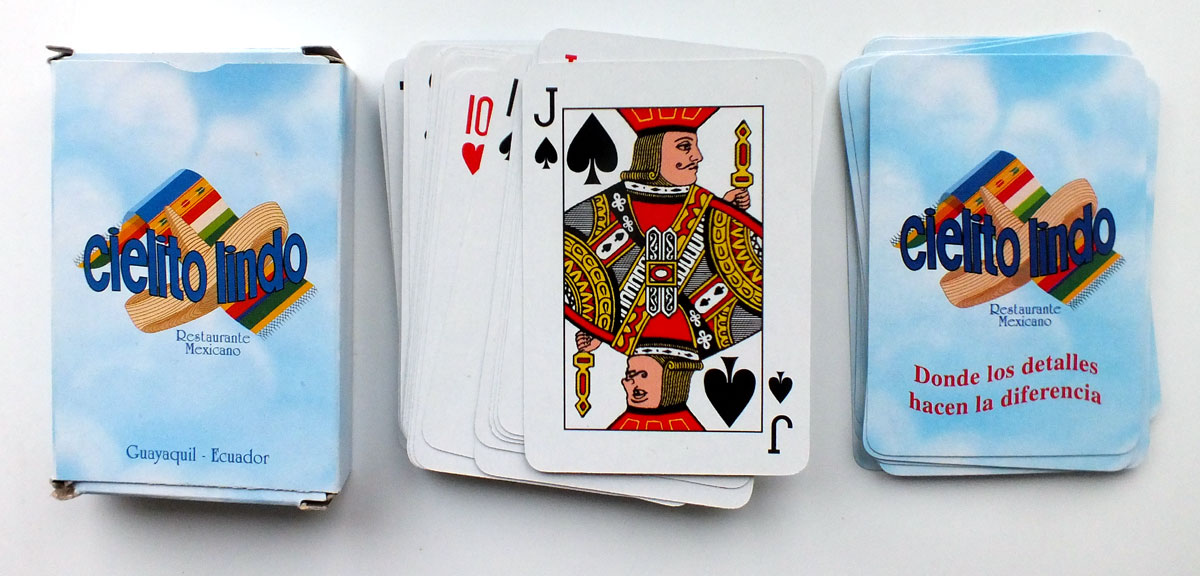 Worldwide BMS, Ecuador, c.2005