Published April 23, 2011
Updated May 02, 2022
Backofen
Deck manufactured by Johann Matheus Backofen, Nürnberg c.1800.
Johann Matheus Backofen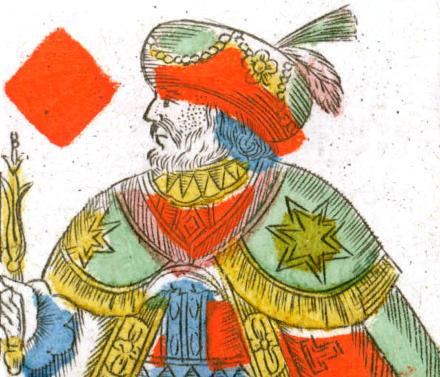 Deck made by Johann Matheus Backofen, Nürnberg c.1800. Copper engraved stencil coloured deck of 52 cards with original wrapper.
Johann Matthaus Backofen of Nürnberg is known from packs produced during the period c.1780-c.1810 including Italian-suited 'Trappola' packs, Animal Tarots and fortune-telling cards. In this pack the Paris-derived court cards have been given an individual style, fashionably dressed including zodiac symbols on some of the costumes. Two of the Kings have lost their crowns.
French-suited cards arrived in Germany during the 18th century and many beautiful French-suited packs were produced in Germany, including some local variations derived from the Paris pattern. See also: similar decks by Johann Jobst Forster Joseph Losch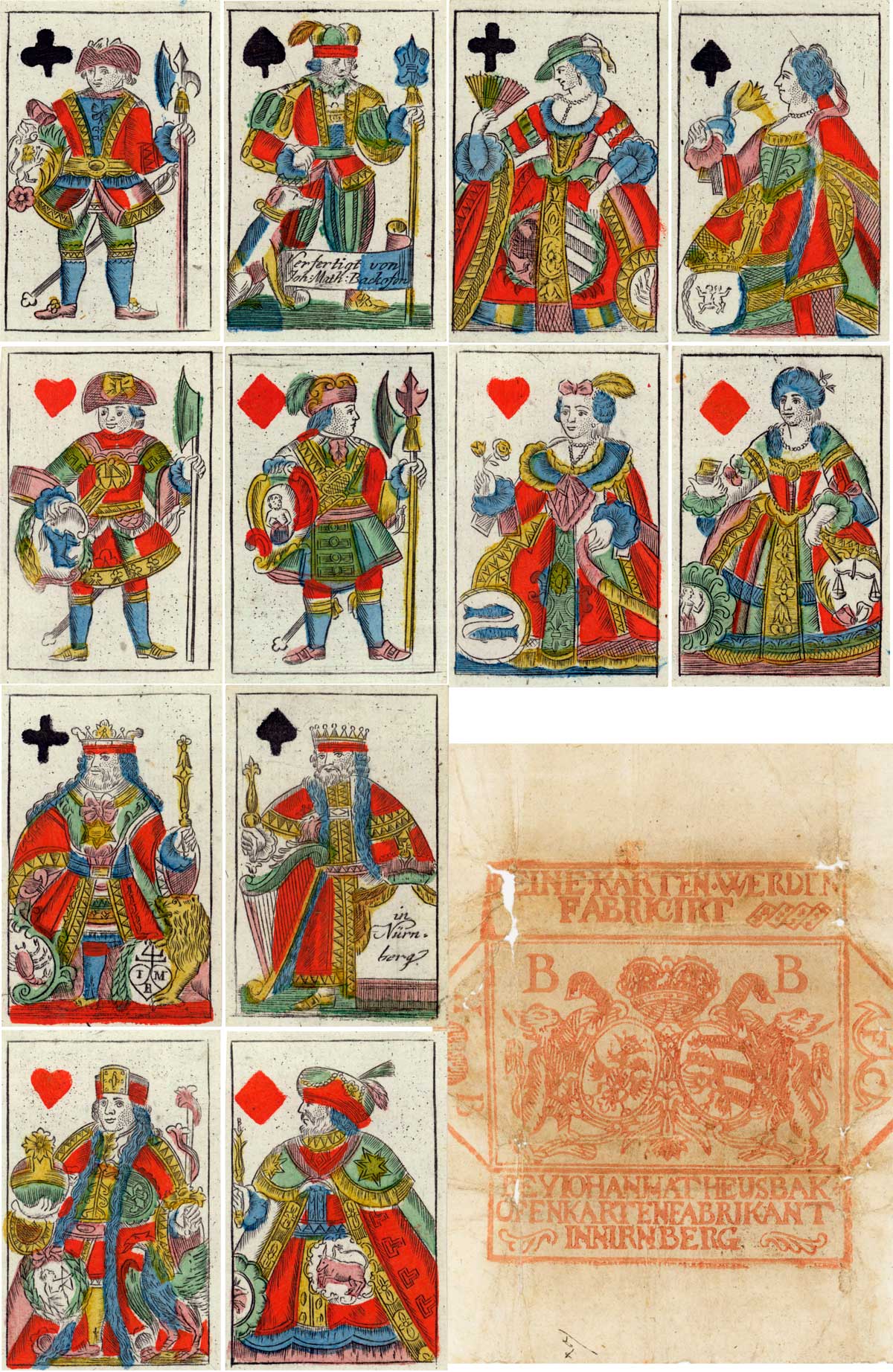 Member since February 01, 1996
View Articles
Curator and editor of the World of Playing Cards since 1996.