Satirical Playing Cards by Peter Flötner, Nuremberg, c.1545
Behind the superficial representation to which one's attention is initially drawn, there is a second one in which Flötner sets irony and ridicule, parody and perversity against the past, against the classical and bourgeois way of life...
Although Nuremberg had no university, towards the end of the 15th century the city became a major centre of humanism in Germany, as well as a centre of trade and skilled craftsmanship. The influence of classical forms and humanism was also mirrored by anti-classical tendencies, so that these playing cards can be seen as a parody or burlesque. The vulgar everyday activities of common folk (e.g. toilet humour and irreverence) is juxtaposed to bourgeois pretentiousness. The art of printing made it possible for art, knowledge and information - including political or social comment - to be made accessible to the common people… in this case thanks to a good block maker.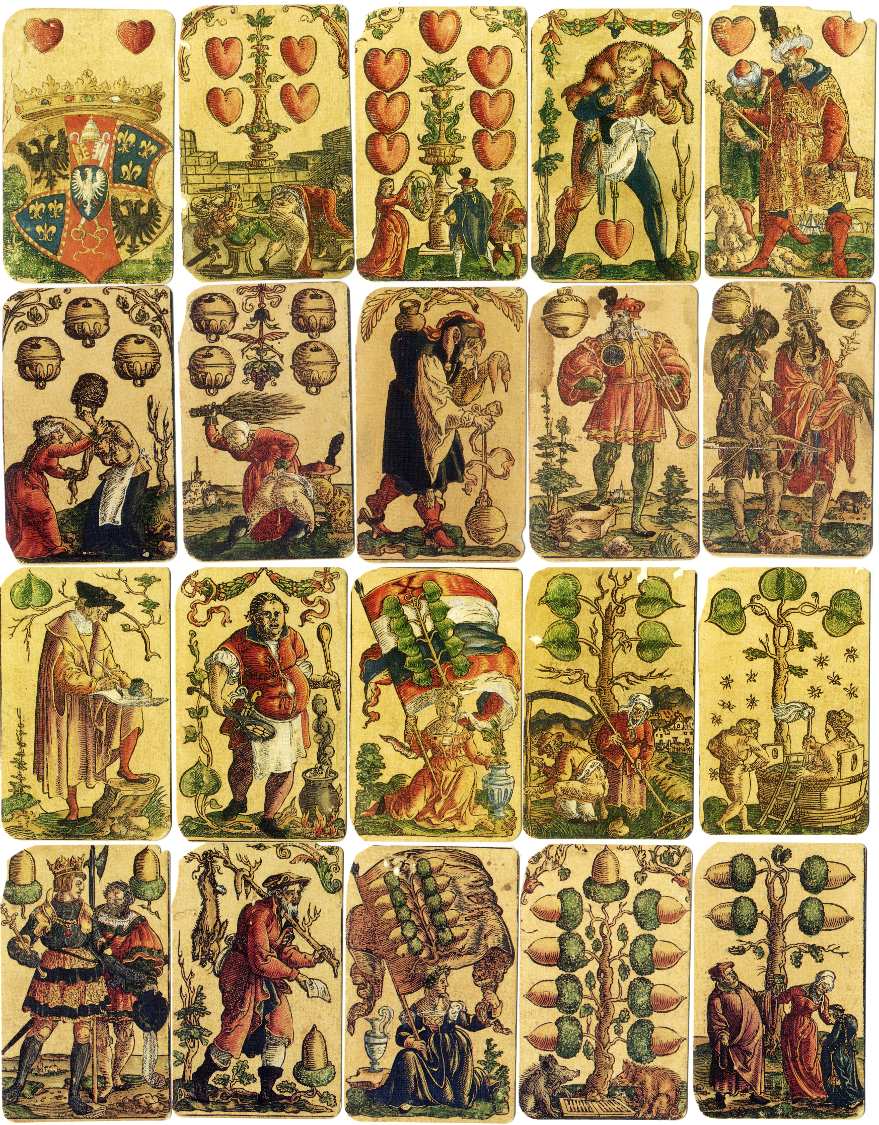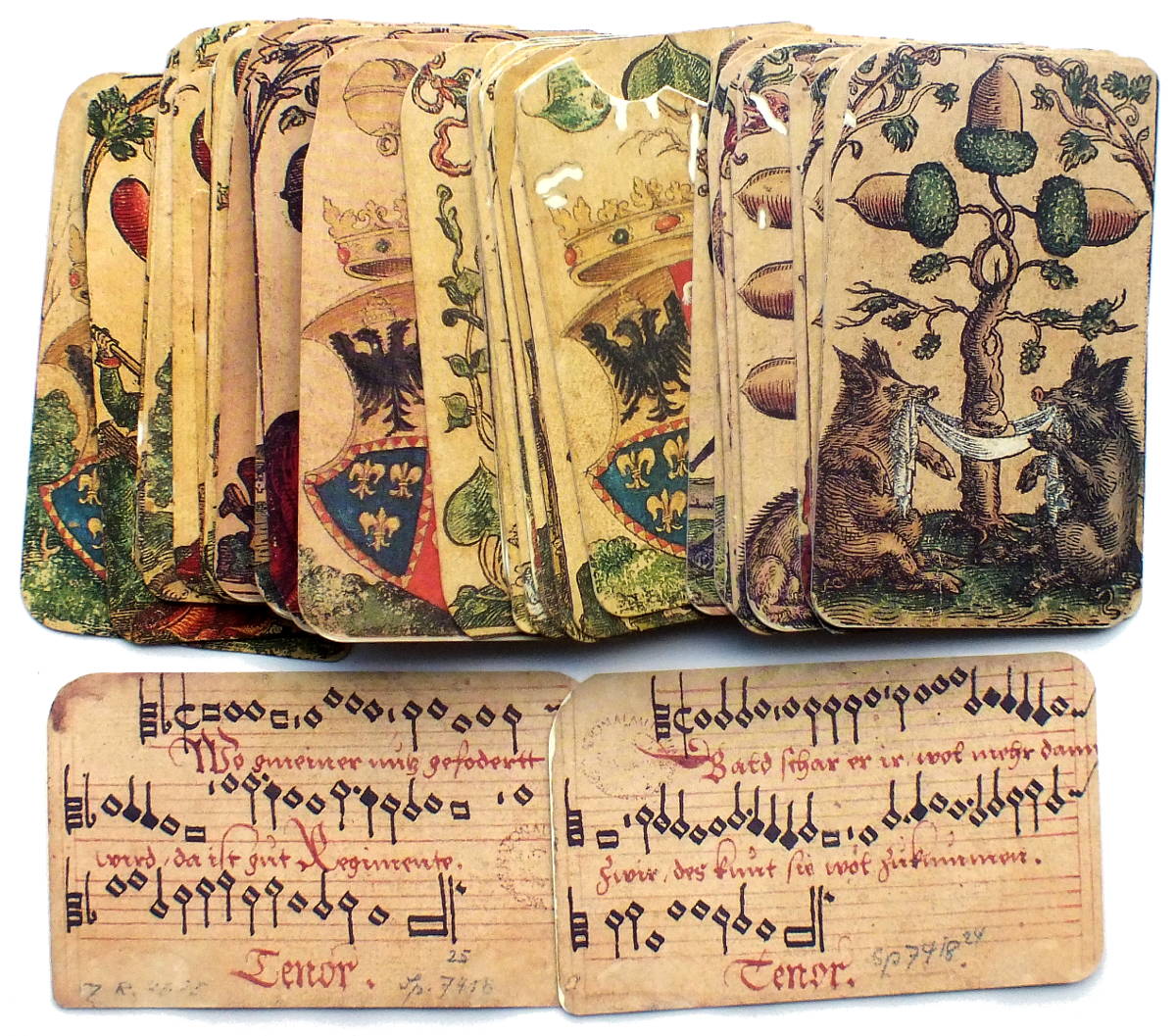 Peter Flötner (c.1490-1546) was a German designer, sculptor, and printmaker. He was an important figure in the introduction of Italianate Renaissance design to sculpture and the decorative arts in Germany. Read Wikipedia article →