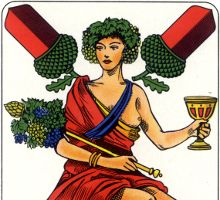 Prussian Pattern, later type
Derived from Jagdkarten or Hunting cards with patriotic overtones, the Prussian pattern coincided with the emergence of politically ambitious Prussia in the middle of the nineteenth century. The figures are largely drawn from the Prussian bourgeoisie with rural scenes as vignettes on the numeral cards. By around 1865 these previously single-figure packs had settled into a standard double-ended version which has had few variations since and embraces a more general theme in its illustration, the lower court cards portraying a more varied set of characters. At first the pattern showed a more or less constant set of vignettes on the numeral cards (known as "Genrebildchen") but possibly as a result of the increased facilities for travel, it later entered the souvenir market with the second type depicting views, usually of the surrounding area in which the cards were made.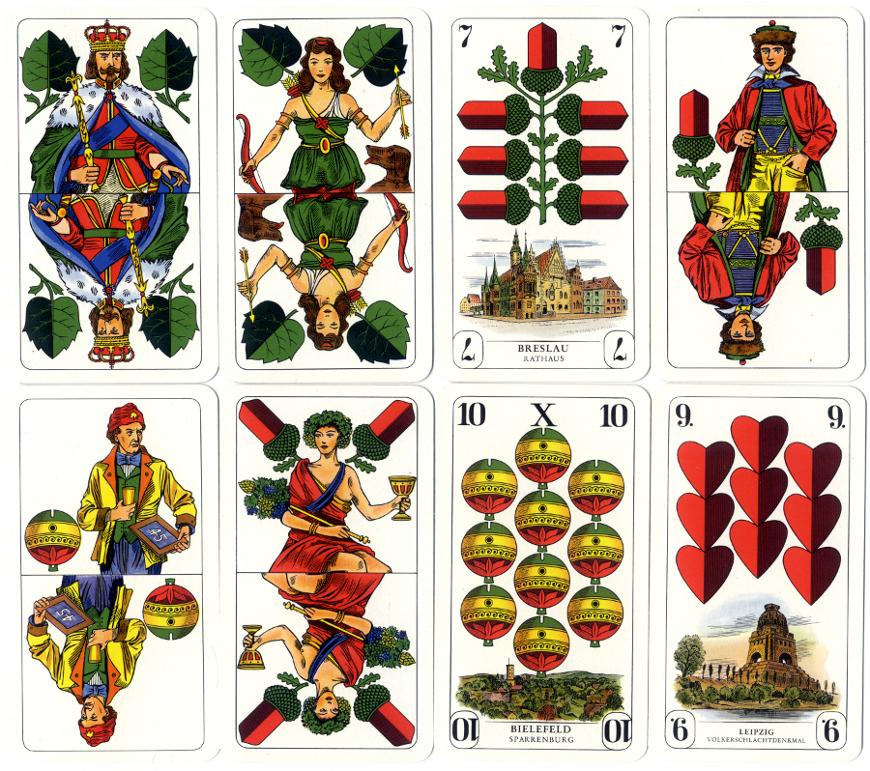 An edition of the Prussian pattern by B. Dondorf c.1930 can be seen here. The pack is still made and used and has also been made in Silesia and Cracow. The example shown below is from an antique deck made in Altenburg around 1895.