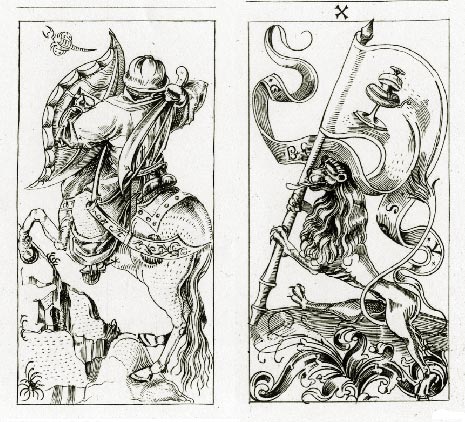 The pack of cards by the South German Engraver, c.1496
During the second half of the fifteenth century, with printing technology commercially established and playing cards already a mass-produced commodity, a succession of masterly German engravers practised their art and decorative playing cards reached a zenith. The "The South German Engraver" was one such craftsman who produced an elaborate, Gothic interpretation of the Spanish-suited pack which appears to commemorate the marriage, in 1496, of Felipe I of Spain and Doña Juana, daughter of Ferdinand and Isabella.
Sometimes referred to as "Schongauer's follower", the engraver worked the same way as most of his colleagues of the time: he copied other engravers, among them Schongauer, as well as other playing cards and popular images. Some of the court figures have been adapted from other sources where they might have held a falcon rather than the present suit symbol.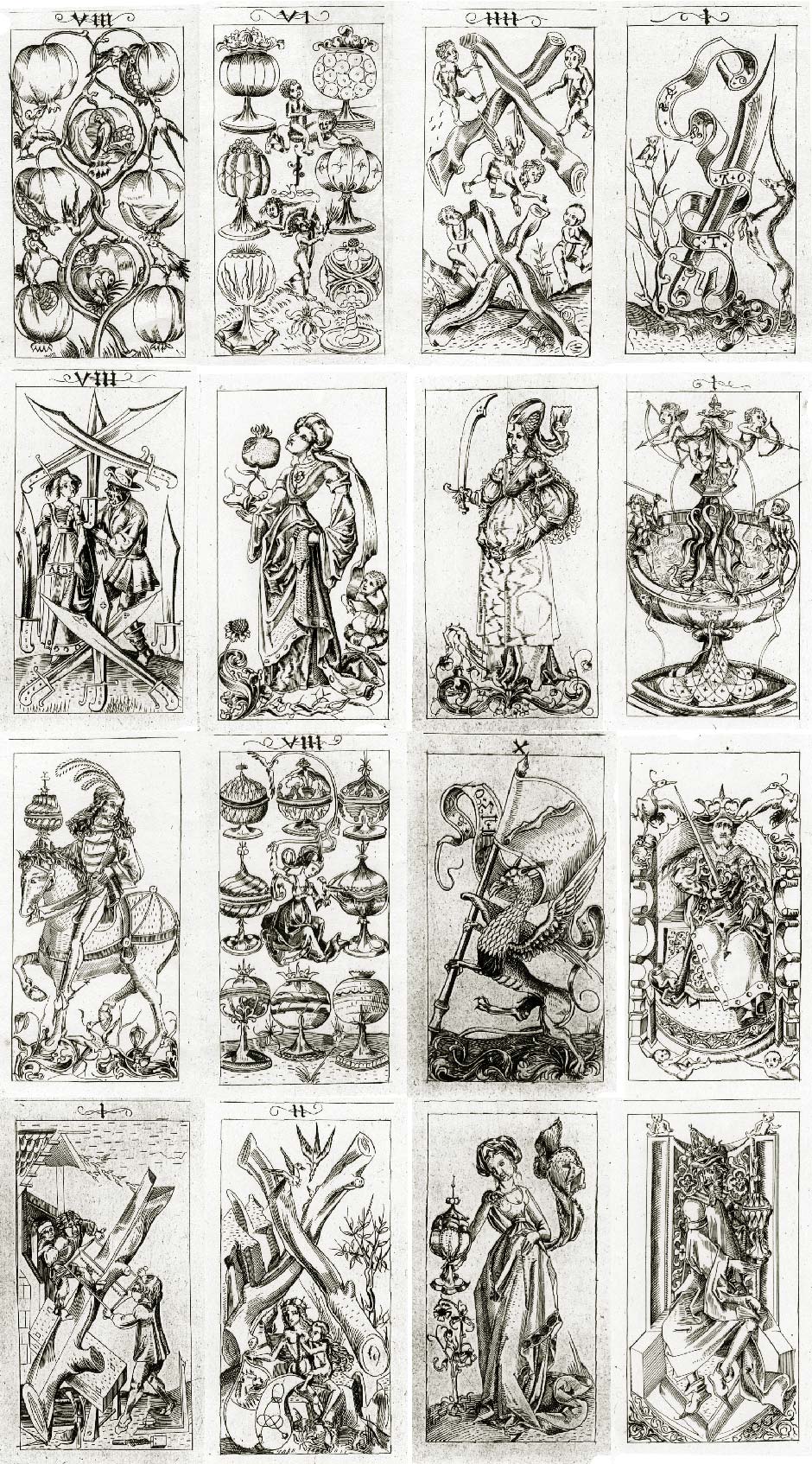 Conforming to an archaic format of 52 cards with banner 10s, female 'Sotas', horsemen and kings, the pack is of interest on account of a number of other packs with similar characteristics surviving elsewhere, suggesting an archaic 'prototype' for the Spanish-suited genre. As can be seen, the cards are decorated - not quite 'transformed' - with birds, animals, plants, children and other miniature creatures. The suit sign of pomegranates probably alludes to the recently reclaimed kingdom of Granada. Several original examples of this pack are known, although none are coloured, and facsimile editions have also been produced.