Cards from a pack designed by Ludwig Burger that formed part of a games collection presented to the German Crown-Prince Friedrich-Wilhelm, later Friedrich III, and his wife Victoria on the occasion of their silver wedding anniversary. Friedrich reigned for only 99 days in 1888 and is known as the 99 days emperor. The suit of Acorns illustrates the art of warfare; Leaves hunting; Hearts love and Bells crafts, industry and commerce.
Printed by Wezel and Naumann, published by T O Weigel, Leipzig, 1885.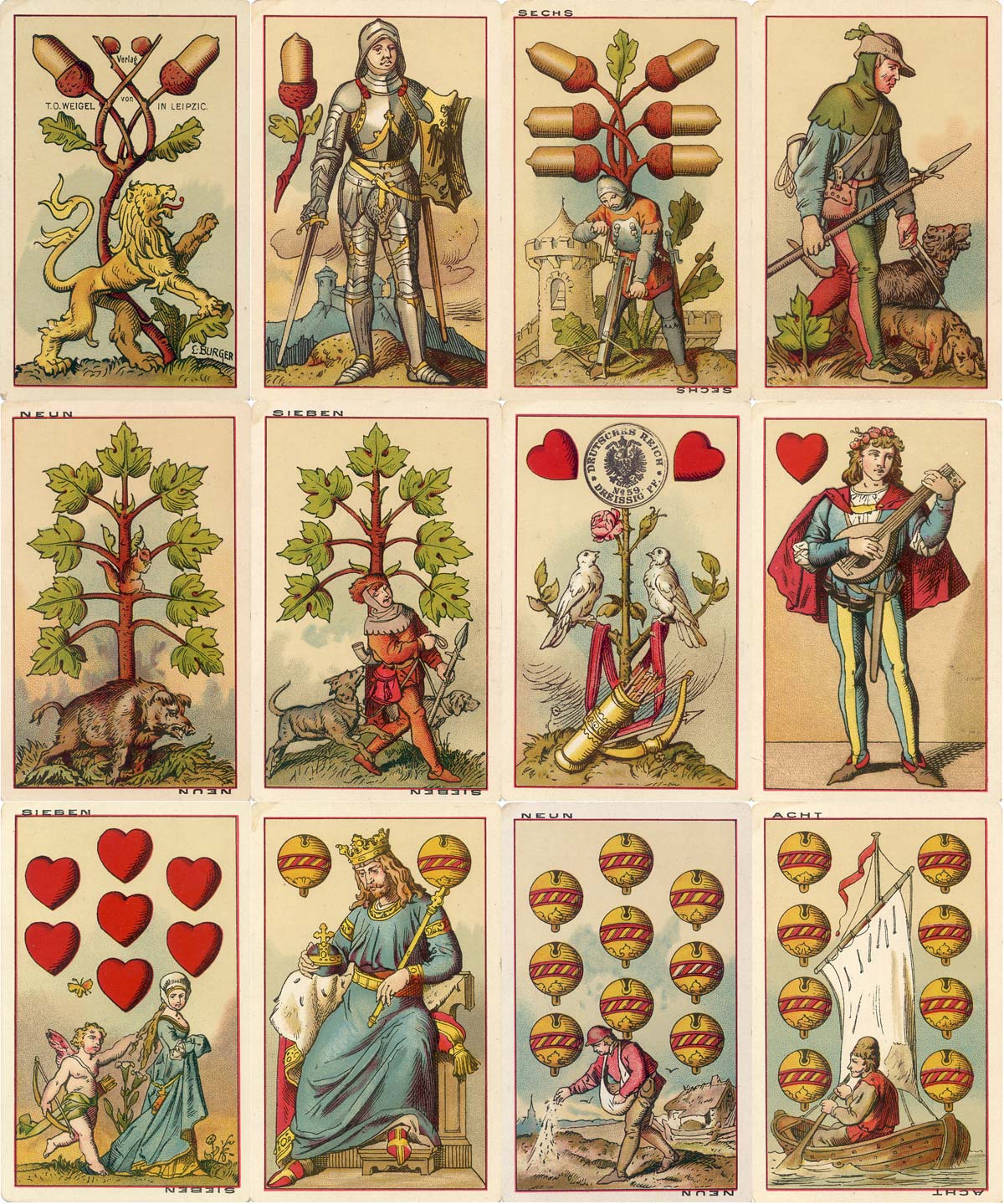 Member since February 01, 1996
View Articles
Curator and editor of the World of Playing Cards since 1996.