Goodall & Son's Patience & Miniature packs
From the late 19th century, until after their take-over by Thomas De la Rue, Charles Goodall and Son produced a number of popular boxed patience and miniature sets ("Patience", "Railway", "Tom Thumb" & "Elfin") with ornamental designs on the backs. The cards were widely produced in two-colour court variations, and less commonly in three-colour court cards, and were often linen grained. A special set was produced in 1924 for the British Empire Exhibition. In addition, cards were produced in standard and narrow width patience sizes. They also produced miniature versions of "Historic" playing cards, with plain or gilt edges. In keeping with standard packs of the time, patience packs were supplied with a single joker and a spare blank card which could be used to replace a lost or damaged card.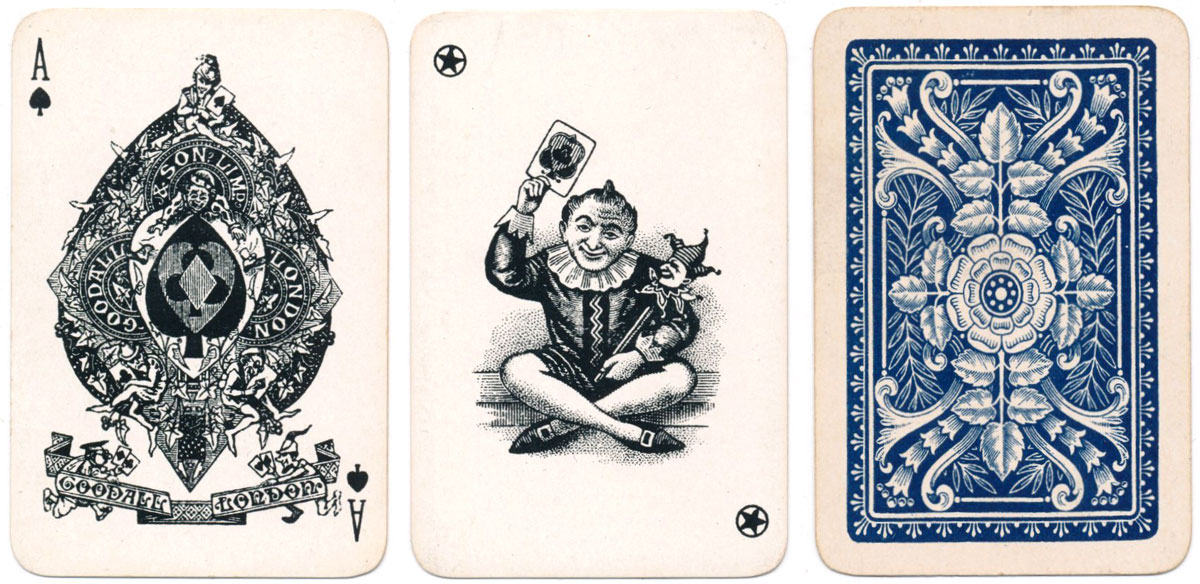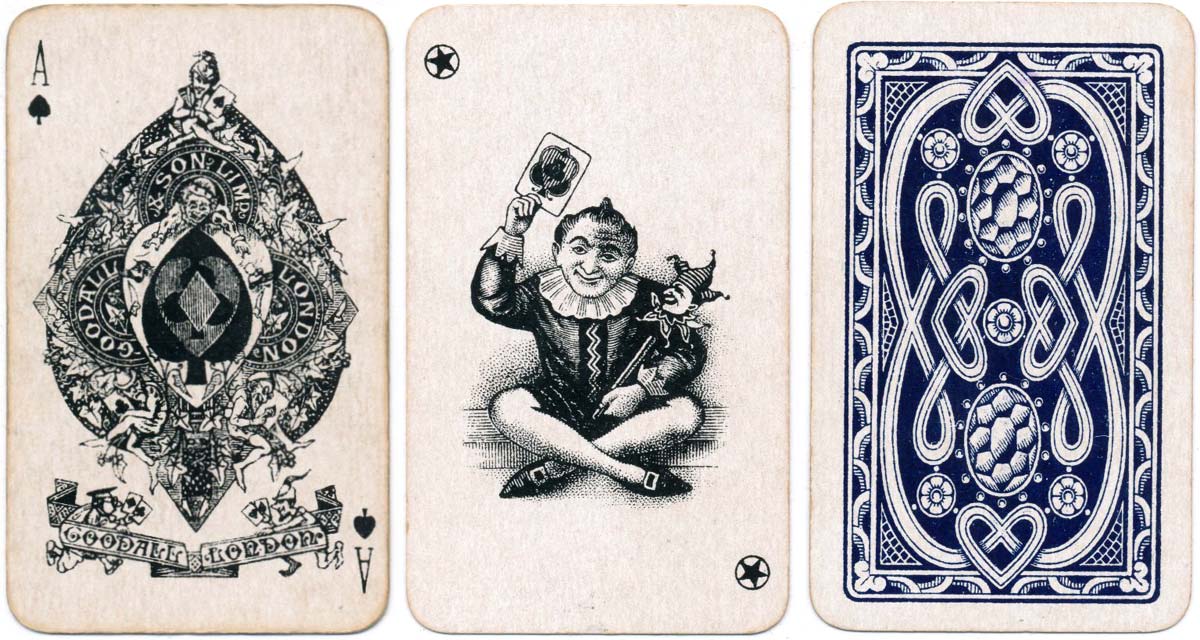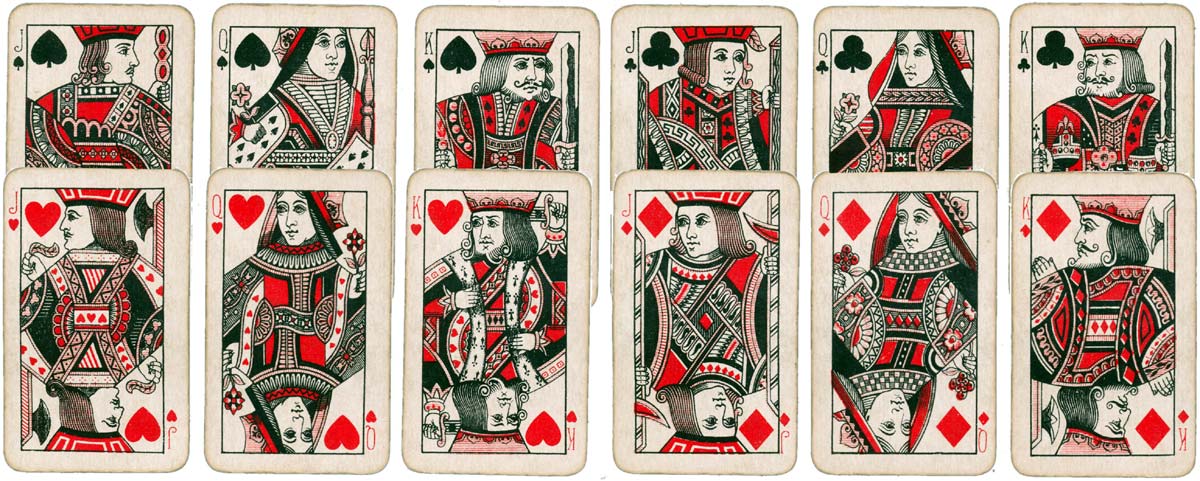 Several boxed patience and miniature sets are listed in Goodall's trade lists of the 1880s onwards, in leather or Morocco leather cases.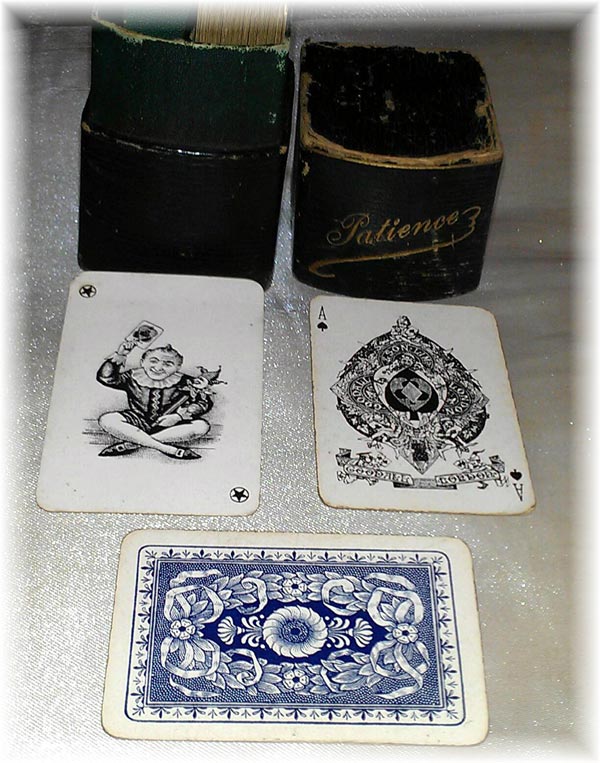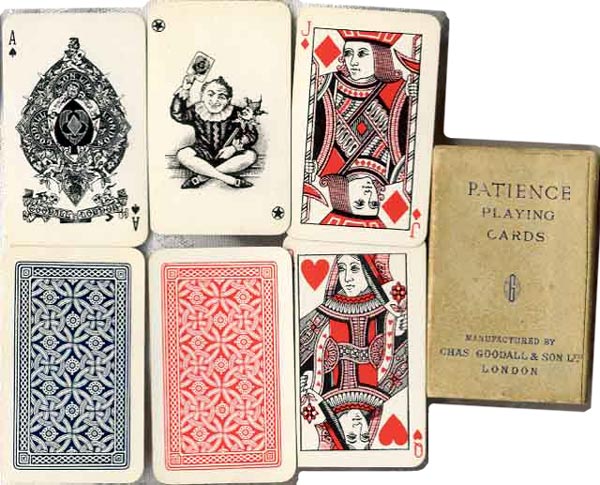 After Goodall & Son was taken over by De la Rue in 1921, De la Rue continued to produce patience sets to the Goodall designs with Goodall aces, jokers and courts, but with a modified typeface for the indices. Some sets were also produced for the WD & HO Wills promotion of the early 1930's