Published July 10, 2014
•
Updated December 08, 2022
Minchiate Fiorentine, 17th C.
17th century Minchiate cards reprinted from the original woodblocks.

Minchiate originated in Florence in the early 16th century. It is an enlarged version of a tarot pack, containing 41 trumps instead of 22, including the twelve signs of the Zodiac, the four Elements and four Virtues. The Cavalli are either centaurs or half-human creatures. 97 cards in total.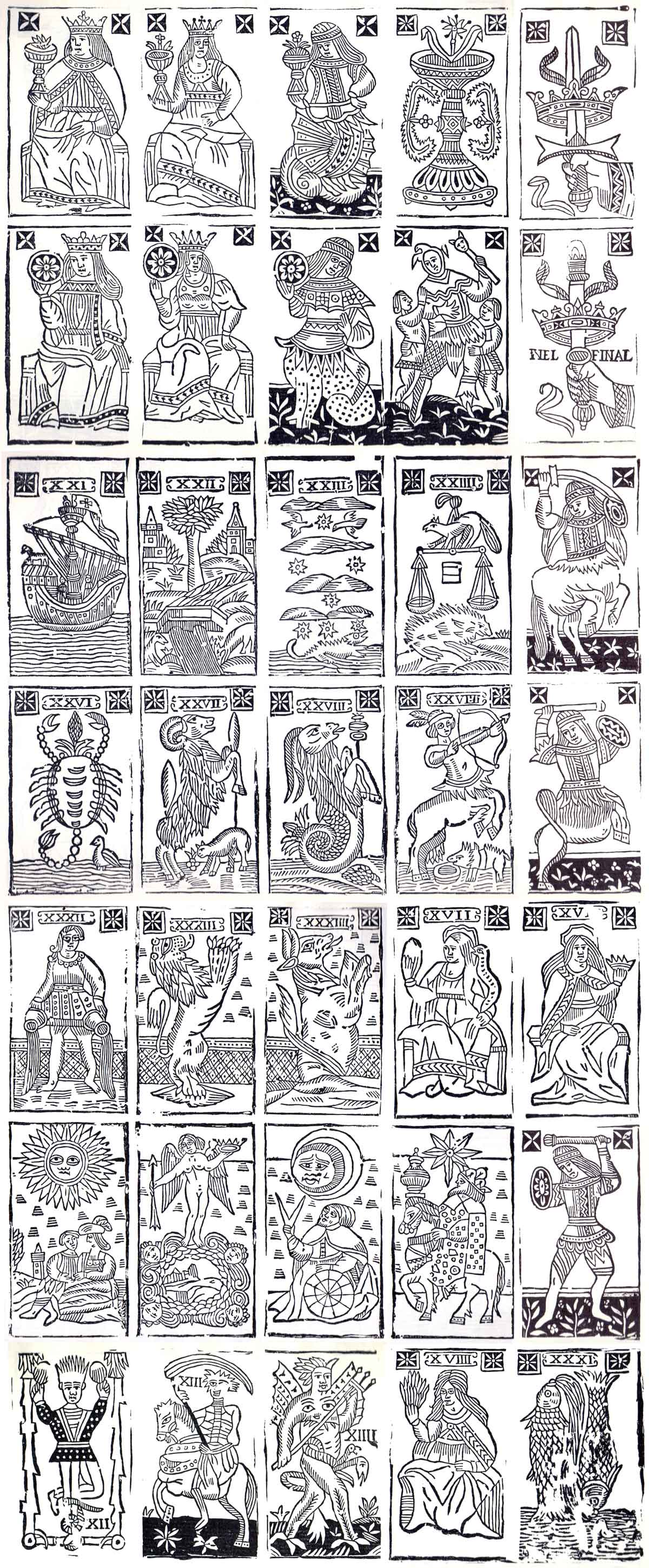 Member since February 01, 1996
Founder and editor of the World of Playing Cards since 1996. He is a former committee member of the IPCS and was graphics editor of The Playing-Card journal for many years. He has lived at various times in Chile, England and Wales and is currently living in Extremadura, Spain. Simon's first limited edition pack of playing cards was a replica of a seventeenth century traditional English pack, which he produced from woodblocks and stencils.