Published July 05, 2011
Updated May 20, 2022
Anonymous
Anonymous Moroccan Playing Cards for Royal Air Maroc airlines and others...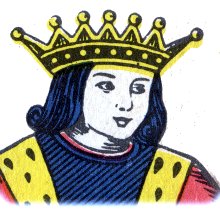 Anonymous Moroccan Playing Cards
Many packs of playing cards are produced in Morocco anonymously. There are no inscriptions or manufacturer's details on any of the cards. Usually these are found on the Ace of Coins and the Fours of Coins and Cups, or the wrapper. As can be seen in the examples shown below, these packs are usually virtually identical, with only slight differences in the re-drawn images which faithfully conform to the old "Spanish National Pattern" as produced by Camoin of Marseille until 1971. The Kings' robes totally obscure their feet and the horses are bright blue. The motifs seen on the Ace of Coins and the Fours of Coins and Cups are modelled after the features on the same cards in the old Spanish decks.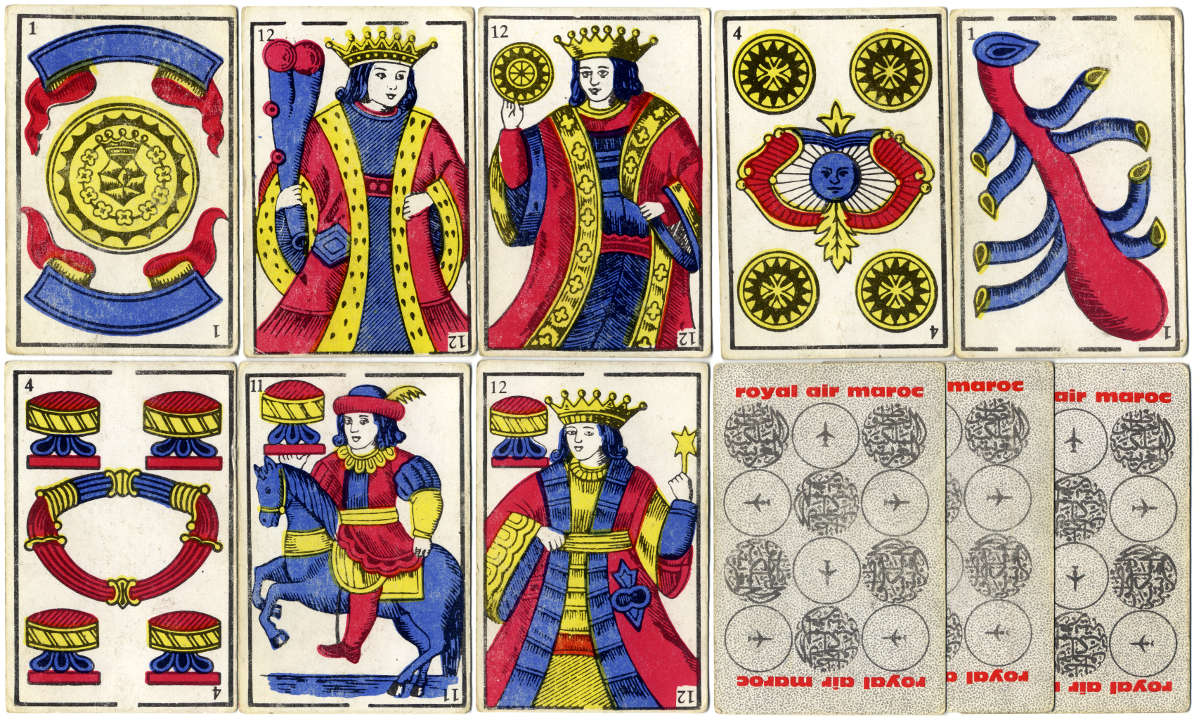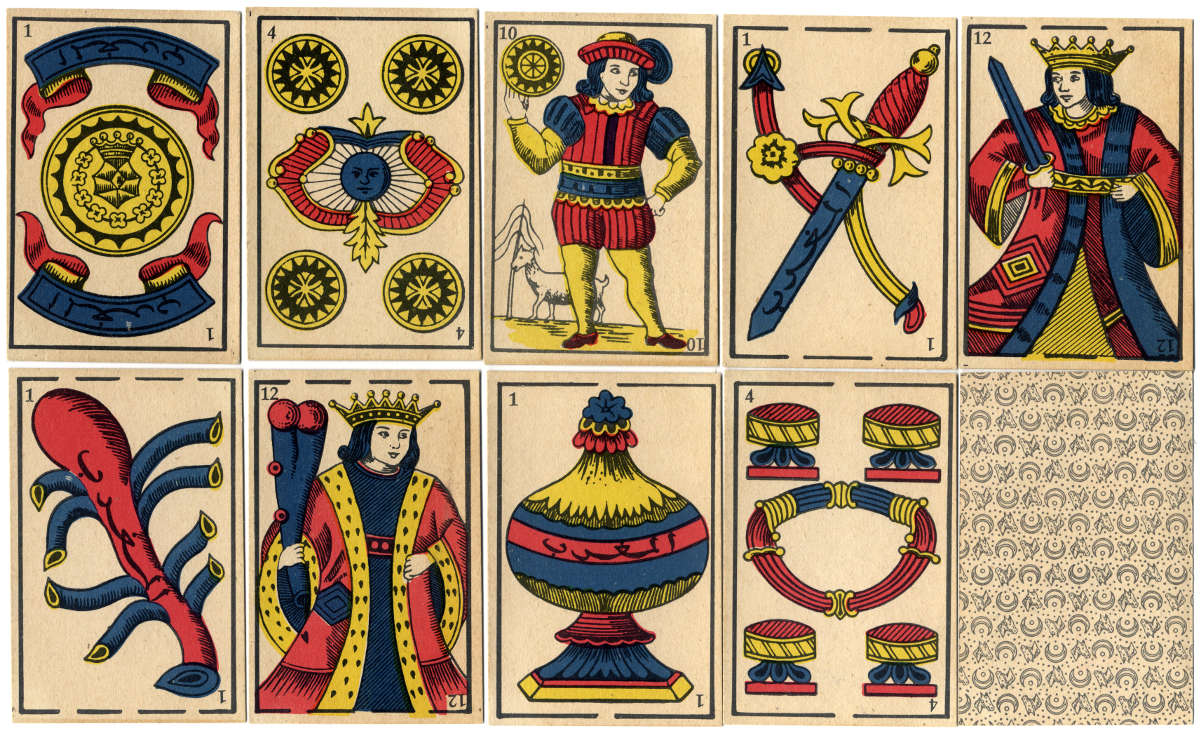 Member since February 01, 1996
View Articles
Curator and editor of the World of Playing Cards since 1996. He is a former committee member of the IPCS and was graphics editor of The Playing-Card journal for many years. He has lived at various times in Chile, England and Wales and is currently living in Extremadura, Spain. Simon's first limited edition pack of playing cards was a replica of a seventeenth century traditional English pack, which he produced from woodblocks and stencils.